The unlikely tale of Liverpool beauty queen turned Bollywood film star is worthy of the movies that Amy Jackson is now famous for. Davina Catt meets the northern lass who's the manifestation of a millennial woman.
Our Very First 'Bollywood Brit'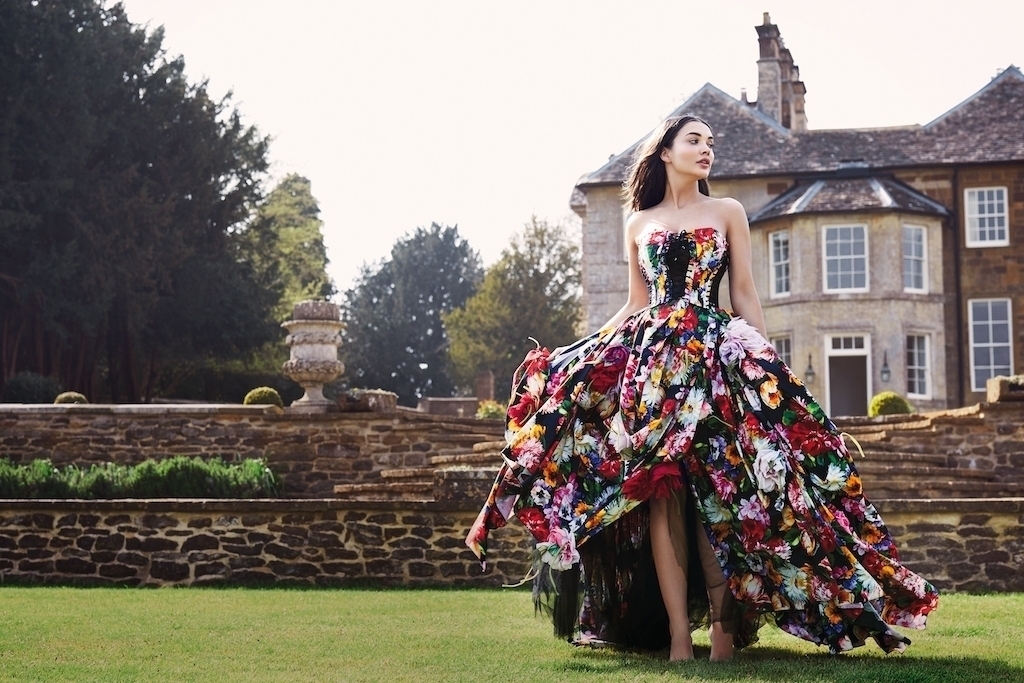 'I speak Hindi conversationally,' says Amy Jackson, the 27-year-old Brit from Liverpool who broke into Bollywood, 'but I've also done films in four different languages in India because there are so many different regions and cinema, across them, is huge. I mainly play English women but I have also played American, Romanian and Portuguese,' she says casually.
Jackson might not be a name immediately on your radar, but if it was, it might be easy to categorise her as another multi-hyphenate product of our fragmented, social media driven age – model turned actress turned ambassador turned business woman. But that would be to underestimate the unlikely and pioneering turn she has successfully cultivated for herself as our first 'Bollywood Brit'. 'There's definitely no one from Liverpool over there,' she laughs.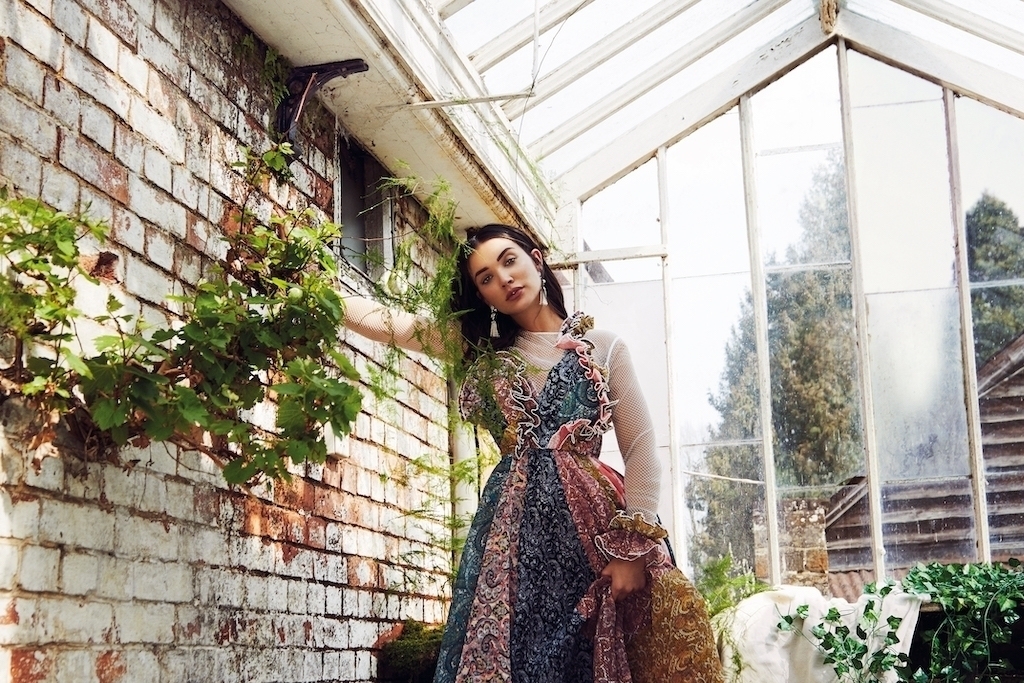 Jackson is talking to me from the back of a taxi as she's enjoying a short break, 'a first in almost ten years'. She evidently hasn't lost any of her north-of- the-border, earthy charm since film-land recognition came her way – conversation is sprinkled with laughs and gratitude for her good fortune. Since her 2010 debut feature film, Madrasapattinam (also her acting debut), won her critical acclaim and award nominations, she has gone on to nurture a distinctive screen presence, starring in 16 Indian films including the groundbreaking 2.0 (a science fiction sequel to Robot), to date the most expensive Indian film made and the sixth highest grossing Indian film worldwide. She is equally well versed in Tamil, Hindi, Telugu and Kannada, has dubbed her own dialogues, and recently made the arduous leap stateside, appearing in the The CW network's popular Supergirl series alongside Melissa Benoist.
Bridging Two Worlds
Growing up in Woolton, Liverpool with a horse- riding instructor mother and BBC Radio Merseyside producer father, Jackson had no intention of pursuing an entertainment career (nor had she any connection to India). But when she won Miss Teen World in 2009, she was spotted by director A.L. Vijay, who at the time was casting for a leading lady for his Tamil language period drama Madrasapattinam. 'I went along to the audition where I did some improvisation and acted out a few scenes. It all felt so alien to me, but next thing I knew, I was spending my 17th birthday on set in India.'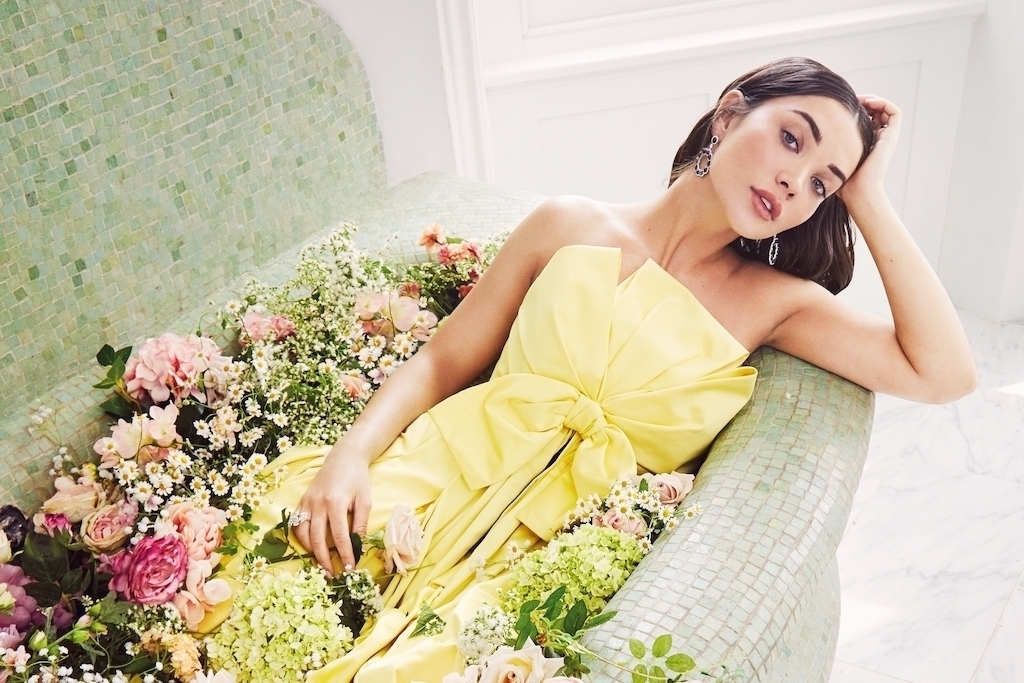 While Bollywood films, Madrasapattinam included, have traditionally been known for following formulaic and largely patriarchal tropes, how does she think the industry can update for the modern day? 'Within the last ten years it has come on enormously. Yes, that film was very hero-centric, full of the traditional song and dance fantasy romance, but some of my later films such as Singh is Bliing, where I did all my own stunts (unheard of at the time in India), have scored well at the box office. I've also noticed a lot of other Indian actresses, like Kareena Kapoor, doing really strong female centric films or, like Priyanka Chopra, crossing over into international cinema and which have a positive message.'
Does Jackson feel part of a sea change, giving visibility to the Indian film industry, which can no longer exist in insularity but must integrate and explore diversity in its filmmaking? 'Yes, the young generation of actresses want to be portrayed like that on the screen. And the younger writers and directors coming through aren't stuck in the idealism of the '50s – they also want that change. Bollywood is international now – we have an instant audience all over the world.'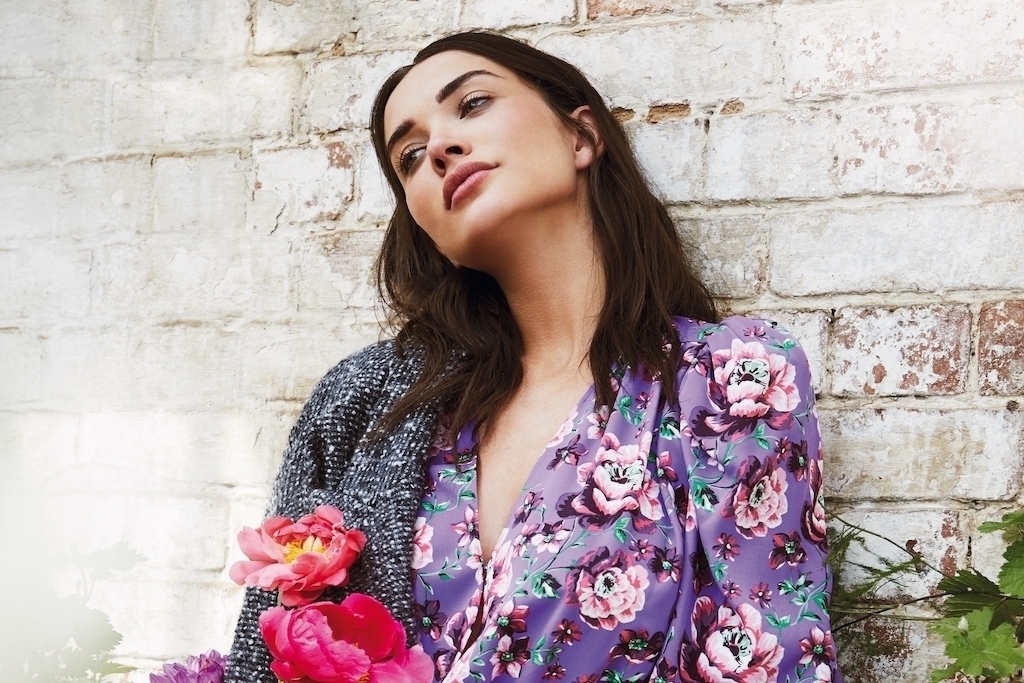 While she might have initially felt out of her depth in the country with its unique culture – 'I spent three to four years living between Chennai, Mumbai and Delhi being taught dance and language. It hadn't been a conscious decision to live in India, but the roles kept coming back to back' – Jackson is now laudably using her experiences to raise awareness for charitable organisations acting as a link between countries. She recently signed as ambassador to the venerable UK-based Elephant Family charity which works to raise awareness of the plight of Asian elephants, as well as working very closely with the Sneha Sagar orphanage in Mumbai. 'It's for girls from newborn to the age of 15. I really want to concentrate on female representation.'
Social Media for Good
Indeed it was the 'real bad ass' attitude of Saturn Girl, the telekinetic powered character sprung from the superhero universe comics of decades back, that attracted her to the role in Supergirl. It also gave Jackson her first foot in the door stateside; 'I grew as an actress from it. The director changed each episode so you were asked if you liked a shot or how you thought a scene could be improved – you got independence from it.'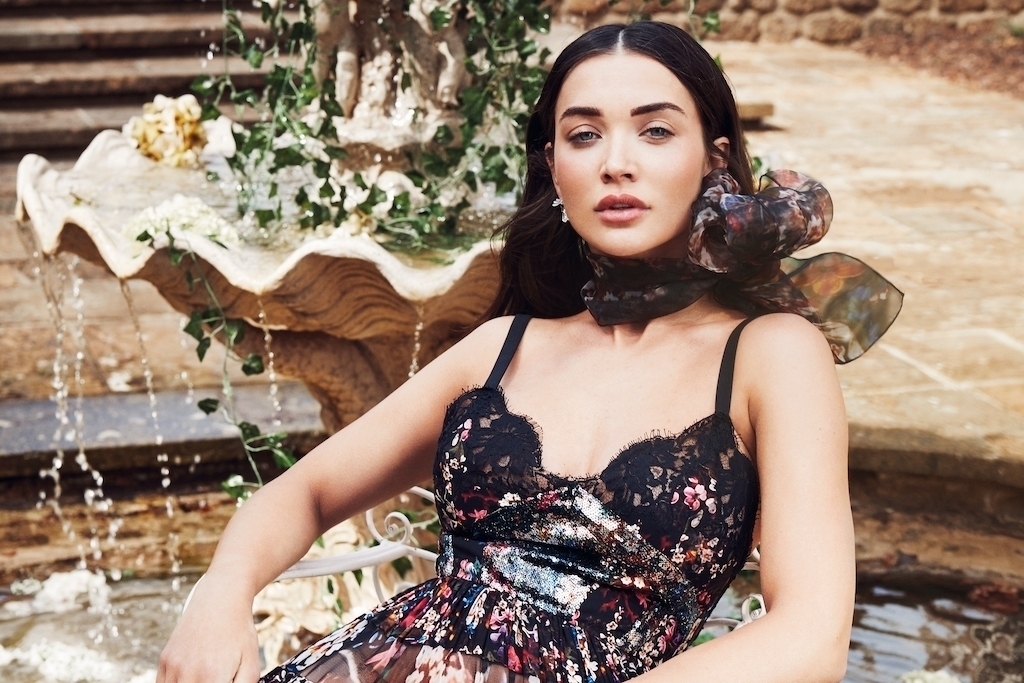 The land of opportunity for Jackson is vast; she has been awarded with a flood of endorsements, her official App has launched and her social media collaborations reach an audience of nearly seven million. She recently returned from Malibu, where she starred in photographer Josh Ryan's new S/S'19 Guess campaign (out this month): 'I have wanted to be a Guess girl since the beginning of time,' says Jackson. 'It's not with the signature motorbike, though, but a classic car instead – I have become interested in them since my fiancé collects them.' Said partner would be George Panayiotou (son of London property empire businessman, Andreas Panayiotou) with whom she is expecting her first child at the end of September. How does she cope with the media focus on her private life? 'I think it's part and parcel of what I do. I am an open person but it's nice to keep some things private – I think it's vital in this social media centred world.'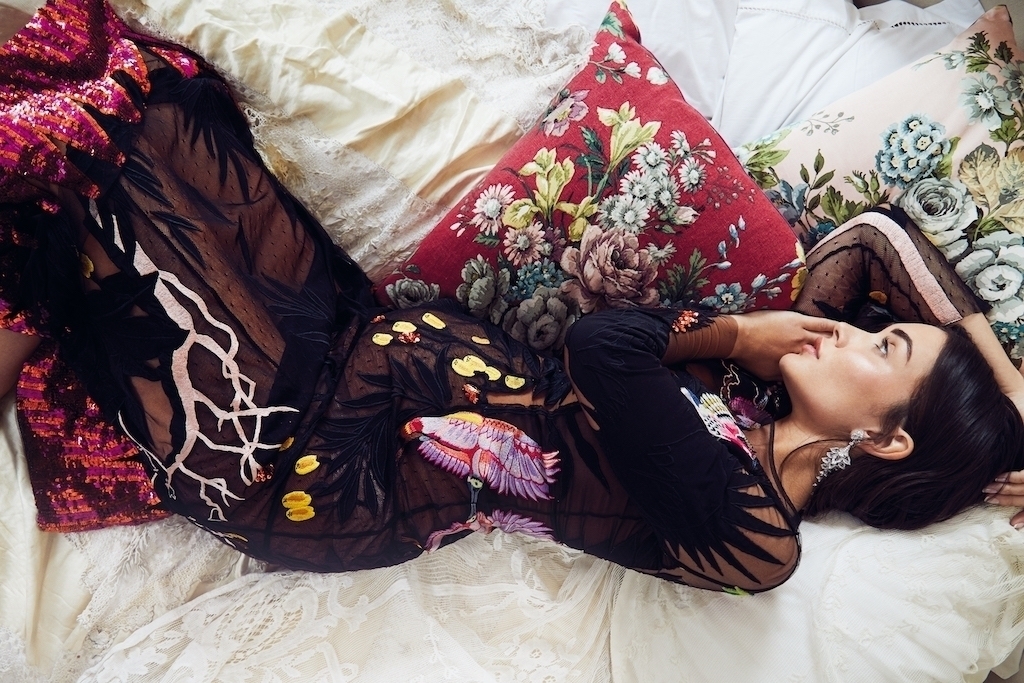 What are her tricks, then, to help maintain an identity as a representation of the modern, millennial woman – multi-faceted, perennially visible and directly engaged with the whims of her following? 'I don't think there's any right or wrong way of doing it whether you go to stage school for five years or learn on the job – but outside of work it's important to keep hobbies and interests. Social media has its pros and cons, but I like being close to my supporters and I actually think that if you use it well, there is nothing like it in the world – no one has ever been able to enjoy this type of communication before. I really enjoy it, so I hope it comes across as authentic and real.'
And with that the taxi arrives at her north London home and Jackson has to get back to organising her wedding in Italy, riding her horses out in nearby Trent Park, watching movies starring her unlikely idol, Anthony Hopkins, as well as reading the scripts flooding in from all corners. 'Last year, I was balancing shooting 2.0in India and Supergirl in America. I am an actress, so wherever the good scripts are I will go – whether it be India or Timbuktu – but ideally I'd love to be able to be in one place and find film work in London.' And while her story's beginning is one of fate, evidently she has the verve and know-how to continue to create her future on her own terms.
CREDITS
Fashion director: Nicole Smallwood
Fashion Assistant: Kerri Stolerman
Photography: Rachell Smith @ Blood & Co
Photographer's Assistants: Oscar Yoosefinejad and Cameron Smith
Art Director: Fleur Harding
Set Designer: Lee Flude
Make-Up: Nathalie Eleni using Oxygenetix, ALLEL, Shiseido, Uriage and Radara
Hair: Bjorn Krischker @ FRANK Agency using SACHAJUAN
Location: Thorpe Manor
Flowers: Sayeh & Galton
DISCOVER MORE
---