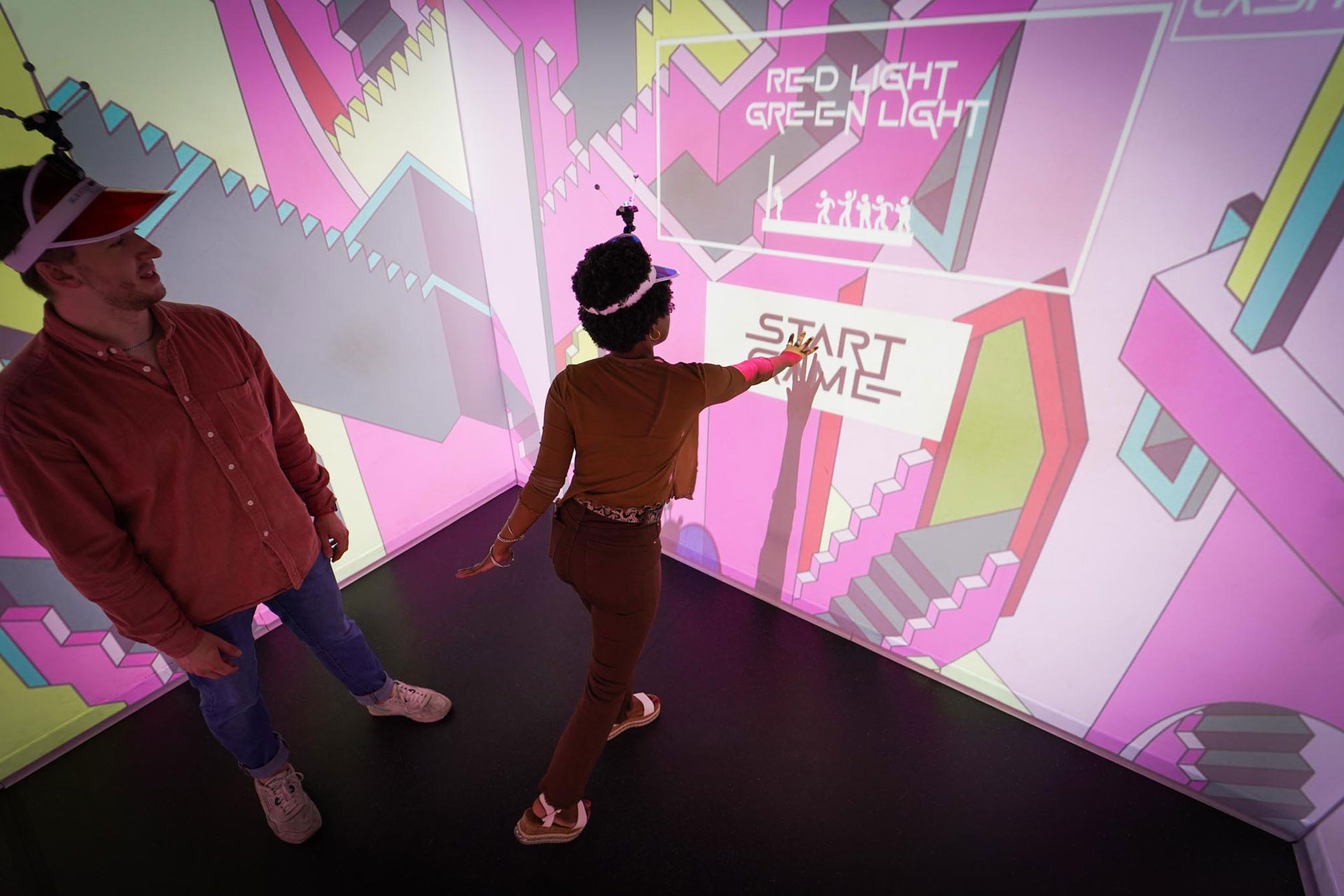 An Immersive Squid Game Experience is Coming To the UK
---
One for the adrenaline junkies...
When South Korean series Squid Game dropped on Netflix last year, it was all everyone was talking about. Directed by Hwang Dong-hyuk, the drama tells the story of a group of cash-strapped people who are invited to compete for money in a deadly tournament of children's games. It quickly became one of the platform's most popular shows, with viewers watching in awe from their sofas. But now, fans will have the chance to step inside the series themselves, thanks to a new digital immersive experience launching this autumn.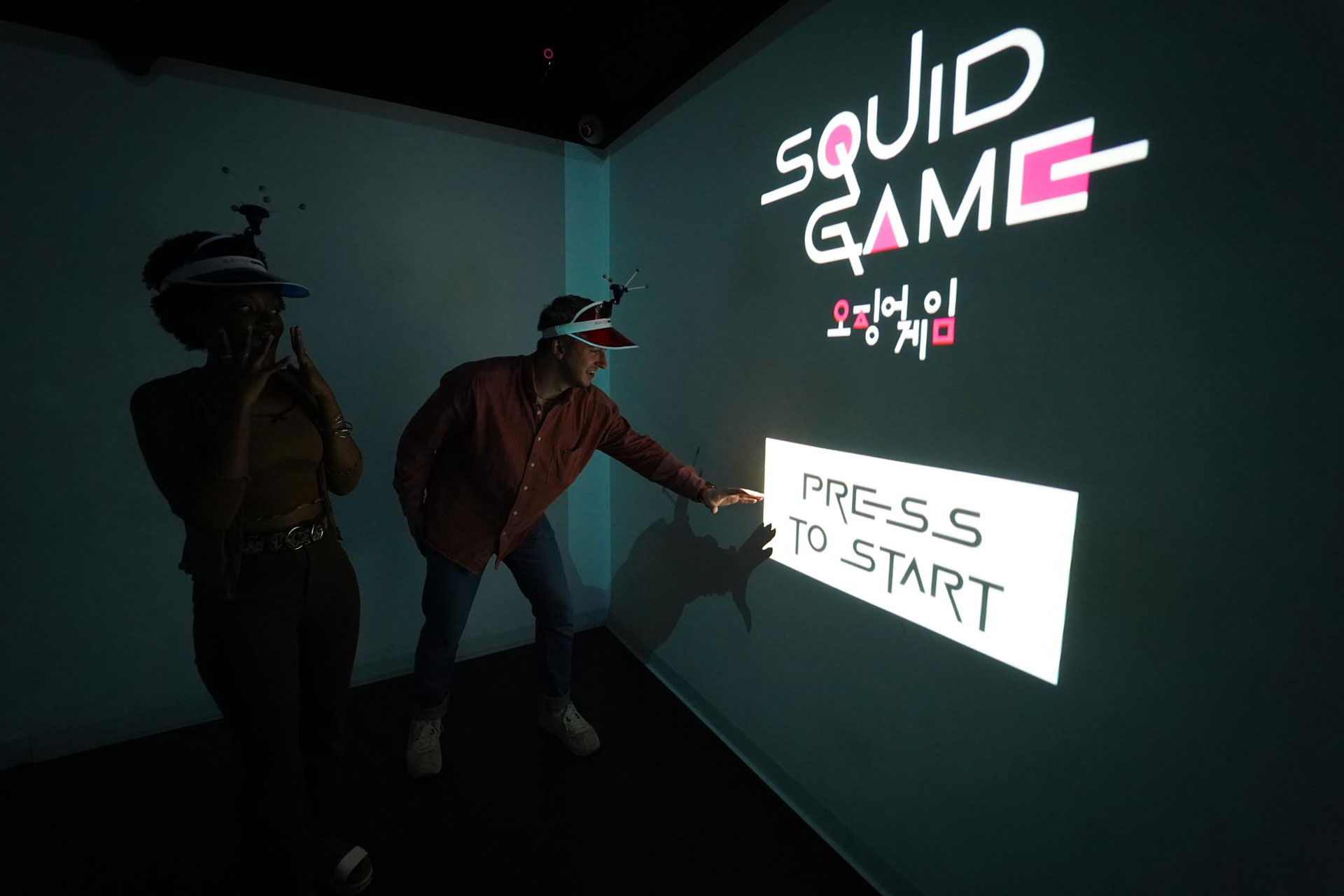 First thing's first: no lives will be on the line. The new experience – which comes from Immersive Gamebox in collaboration with Netflix – will give participants the chance to experience the thrill of the games without the actual survival element. It will be available to play at all the Immersive Gamebox locations (Southwark, Wandsworth, Essex and Manchester), using unique technology, projection mapping, 3D motion tracking and surround sound to fully immerse players in the world of Squid Game.
Not one for the faint-hearted, the experience will see players coming together in a race against time to compete in six nail-biting games. They'll face the haunting giant doll in 'red light, green light', attempt to cut out shapes in the 'dalgona honeycomb challenge' and take part in an intense adaptation of 'tug of war'. There will also be a game of marbles (a far less heartbreaking version than the one shown in the series, we must add), another inspired by the 'glass stepping stones' challenge, and a tense finale of the actual 'Squid Game' game.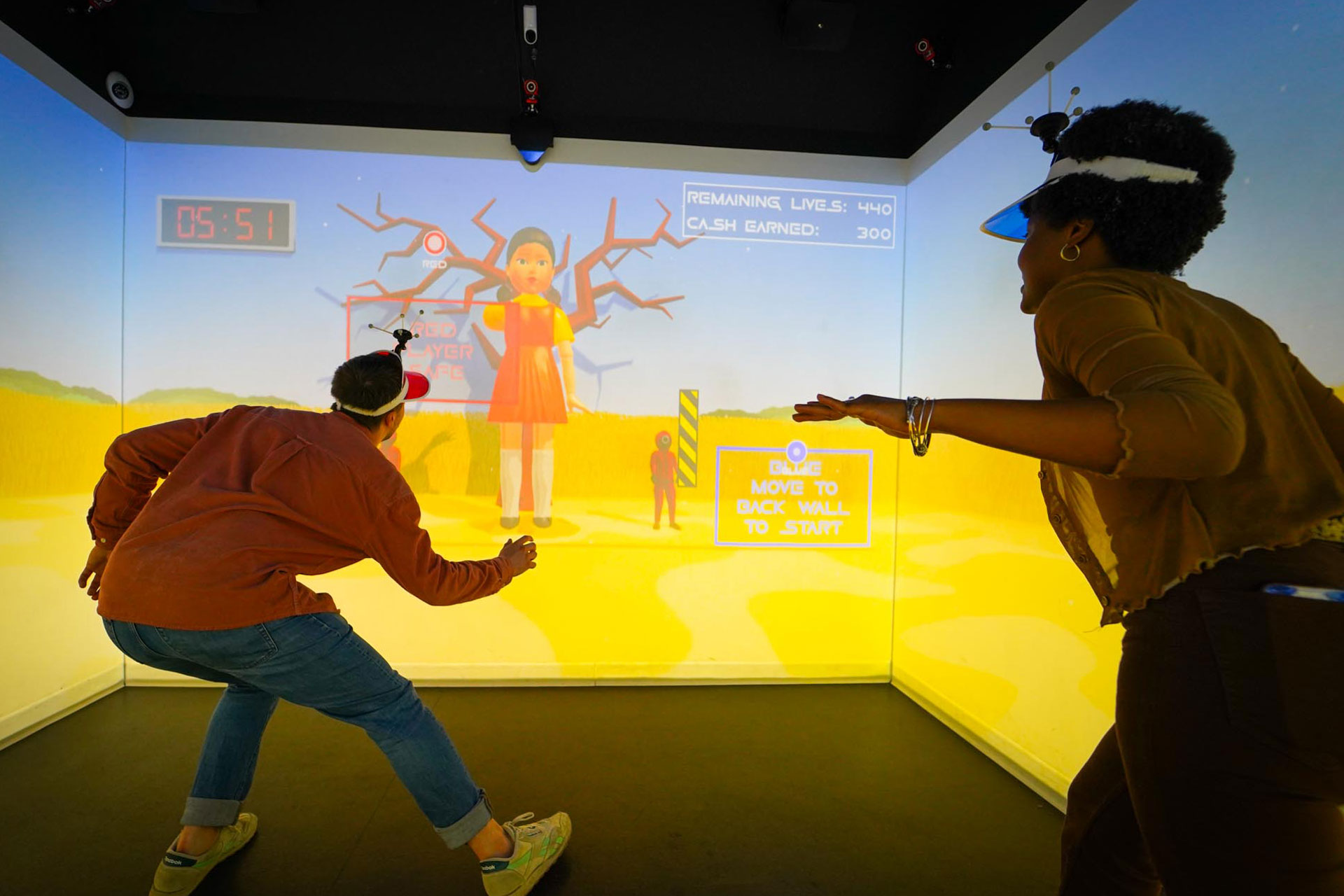 Will Dean, CEO and Co-Founder of Immersive Gamebox commented: 'We are incredibly proud to be bringing the first immersive Squid Game experience to the UK later this year. Whilst the outcome of the game isn't quite as life or death as the Netflix series, the experience will be full of suspense and have dark undertones which is something we've never done before. Playing the games for real in our immersive spaces will get players' hearts racing and the use of motion tracking and touch screens in the Gameboxes recreates the games in a way that transports you into the Squid Game world.'
The game is suitable for ages 16 and up, and will be available to play from 21 September 2022. Each Gamebox will hold up to six people. Find out more and buy tickets at immersivegamebox.com.
READ MORE:
Best Immersive Experiences in London / 6 Immersive Theatre Shows To Book Now