We spoke to London-born contemporary artist Gordon Cheung about new exhibition I Lost My Heart to a Starship Trooper, a group show about reimagining Old Masters with a contemporary twist.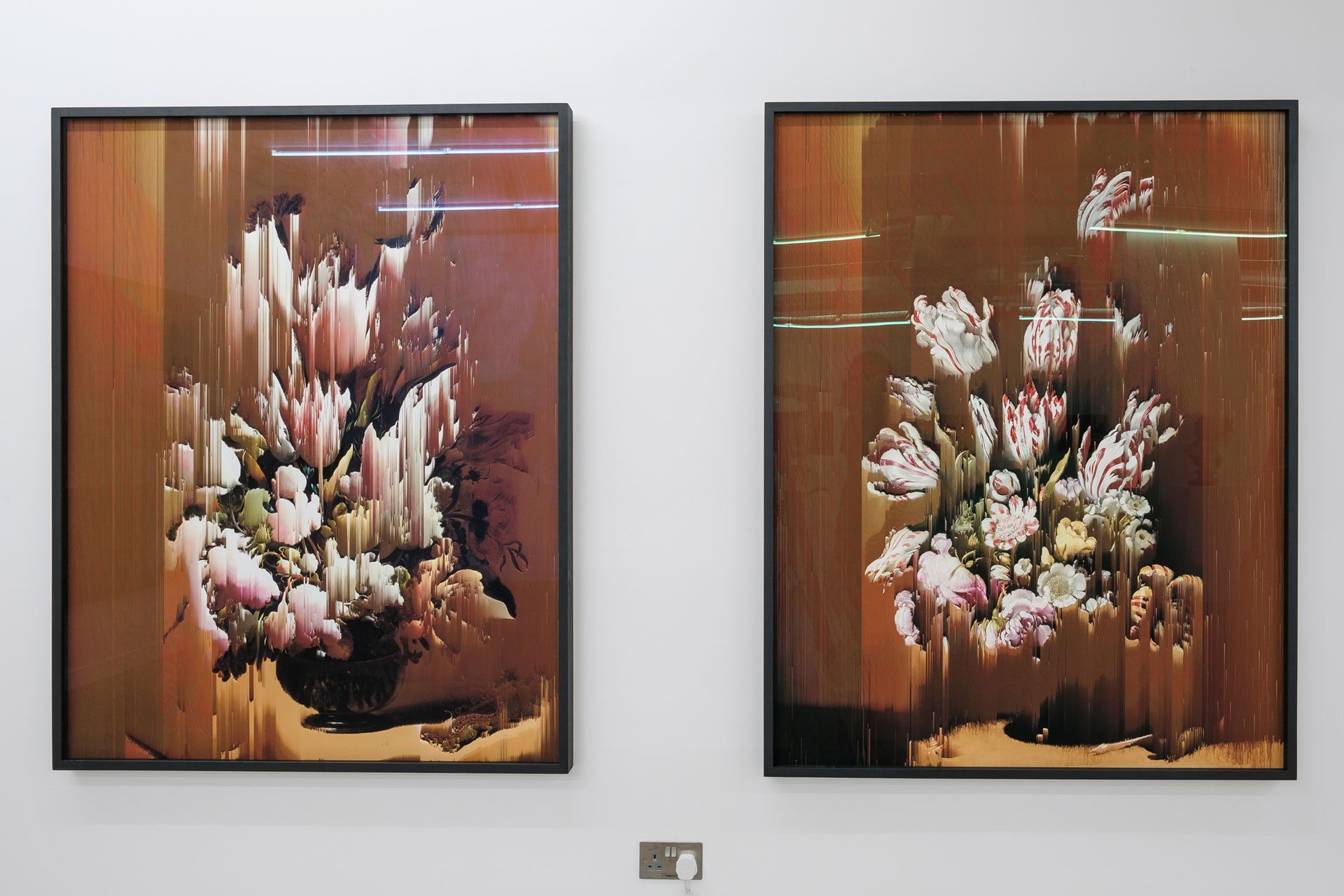 Please tell us a little about your latest project? 
'I Lost my Heart to a Starship Trooper' is a show about artists responding and appropriating at various degrees historical works of art to reframe into a dialogue with the Modern world. My work in the Griffin gallery show is a high resolution photograph of a Dutch still life painting by Hans Bollinger that has had its pixels reorganised according to an algorithm that results in what I think of as a digital sands of time effect. The still life is from the Dutch Golden Age, a genre of painting that often contained depictions of tulips. Three hundred and seventy years ago financial speculation of the tulip bulb led to an economic bubble now steeped in myth and morality but has echoed through history as a cautionary tale of absurd and surreal greed. It was an era in which the East India Trade Company became the first multinational company that dominated and accrued it's wealth by militarising routes, colonies and the slavery trade. The still life's romantic narrative tells the story of the futility of materiality versus the fragility of mortality and culturally ideologically launders the depiction of wealth, power and status.
When and how did you find your style?
The type of work I make now has changed throughout the years from when I was making angst-ridden self portraits before applying to Central Saint Martins in 1994 where the work became abstract with a strong interest in expressing spiritual ideas. This then led to developing more technologically multi-layered processes of paintings made without paint that got me into a place at the MA Fine Art Painting in the Royal College of Art in 1999. When I graduated in 2001 I was still an abstract artist, penniless and as a last ditch effort to keep being an artist I applied to several residencies around the world. Luckily I was accepted into a few, worked like each opportunity was going to be my last and from there developed the language of my work. Some curators of the British Art Show saw my work at the Centre for Contemporary Chinese Art residency in Manchester and included it in the show that toured the UK from where other galleries and museums offered me shows. Essentially my art has evolved over all my life experiences and I hope it will continue to develop to reflect how we all grow in life.
Which artists did you love when you were starting out? And who do you love now?
I loved so many artists when starting out and even more now. There are too many to mention as they include writers, musicians, film-makers, crafts people as well as fine artists. I love going to art museums to see shows that range from historical to contemporary.
Where and how should we display one of your pieces?
On your best wall in your best museum! Jokes aside when a collector has one of my works they generally know where they are going to place it and they understand how it will work in their homes. As a rule with any work of art it should not have direct sunlight on the art as over the years it will deteriorate the colour even if it's made from the highest quality pigments.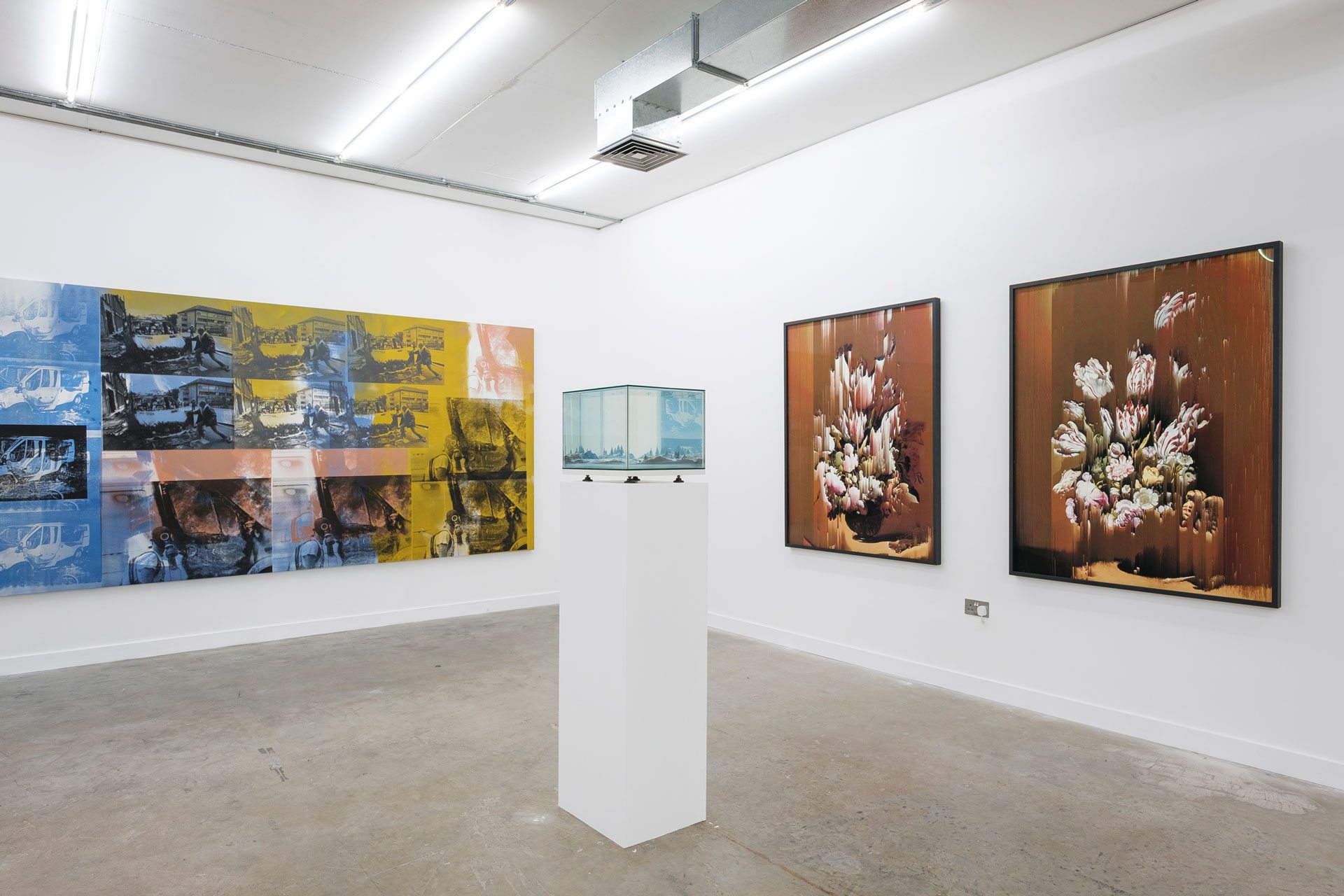 The favourite piece of art in your house?
A collaborative work of art made while a student with my then girlfriend who is now my wife of over 11 years.
The artist you'd love to own a piece by? 
I'd love to live with works by Anj Smith, Zhang Huan, early works by Jasper Johns and Rauchenberg, some Picassos, a still life by Braque, Matisses, Cezannes, Cao Fei and Daniel Richter. There are way too many to mention and there is no single artist I would love to own a piece as I couldn't really choose.
What and who is cool right now?
Unfortunately I think I am too middle-aged and somewhat out of the loop to know what is cool right now!
And who's the next big thing? 
Apparently even when I was at art school around 20 years ago it was the degree shows that you would go to to find the next 'big thing'. Major collectors and dealers would come to the degree shows searching for the next big stars. I personally think you should just find a artists that you love rather than try to follow the fickle fashion of art.
I wish I'd never… 
Worked with some galleries who turned out to be crooks but then again I wouldn't be where I am today with my outlook if those challenging experiences weren't part of my life.
I hope one day I'll…
Feel I have lived a mostly happy and fulfilled life of few regrets and be able to look back knowing I did the best I could.
This year, I'm most excited about… 
My next solo show at Edel Assanti Gallery opening 10 March 2017.
I Lost My Heart to a Starship Trooper runs at the Griffin Gallery until 24 February 2017.
---