Street artist Banksy pranked Sotheby's in London on 6, October when his famous Girl With Balloon 'self destructed' as it was sold for a record £1m.
But was the prank really on Sotheby's?
Is the Bansky Sotheby's Shredder Stunt Really That Amazing?
Sotheby's issued the following statement: 'We think our auctioneer and European Chairman Oliver Barker described it best from the rostrum this evening: "A brilliant Banksy moment!". We had no prior knowledge of this event and were not in any way involved. Re what next: We have talked with the successful purchaser who was surprised by the story. We are in discussion about next steps.'
'You know what, I'll be quite honest. We have not experienced this situation the past…where a painting spontaneously shredded, upon achieving a record for the artist. We are busily figuring out what this means in an auction context' – Alex Branczik, Sotheby's European Head of Contemporary Art, from the press call
Okay. Sure. But is it really possible for Sotheby's to have been so bamboozled? Although Mr. Branczik added he was 'not in on the ruse', isn't the frame a bit large for a painting of its size? Not to mention that it's unusual for a relatively small work to be hung on a wall at all, rather than placed by porters on a podium for auction. Convenient also that the painting was the last in the auction's line-up….
Stephen Howes of art agency Thomas Crown Art can supply some of Sotheby's absent, hot-and-bothered, art for art's sake outrage. 'This is not about art. This is the art of publicity. The whole stunt is just embarrassing. It is cynical, damaging and highly suspicious – all involved parties should be feeling quite ashamed.'
Another thing: The painting shred quite neatly and only about three quarters of the way. It would seem it could be quite easily reconstructed, arguably making it doubly as desirable. Perhaps this feeds into the idea that Banksy isn't as anti-establishment as he makes himself out to be.
Mr Howes continues, 'He claims he is anti-establishment, like Donald Trump does – but like President Trump, Banksy couldn't, in fact, nowadays be more 'establishment' in the art world. "This silly, 'aren't-I-clever?'-style prank damages the credibility of the wider world of art, and is especially damaging for other talented street artists. The world should spend more time focusing on their immense talent that starts conversations and revolutions, that shifts perceptions and mindsets, that disturbs convention, and less on nonsense pranks to drive prices higher on an already famous painting for a famous artist.'
It almost feels like as much of a time-waste as discussing only Serena Williams' attitude at the US Open when Naomi Osaka just won her first grand slam. To this effect: A new auction record was set the night of the Banksy antic by the sale of 'Propped' by Jenny Saville. The painting that brought the artist to international acclaim by shattering canonised representations of female beauty was sold for £9.5 million – the record for a living female artist. Let's leave it at that.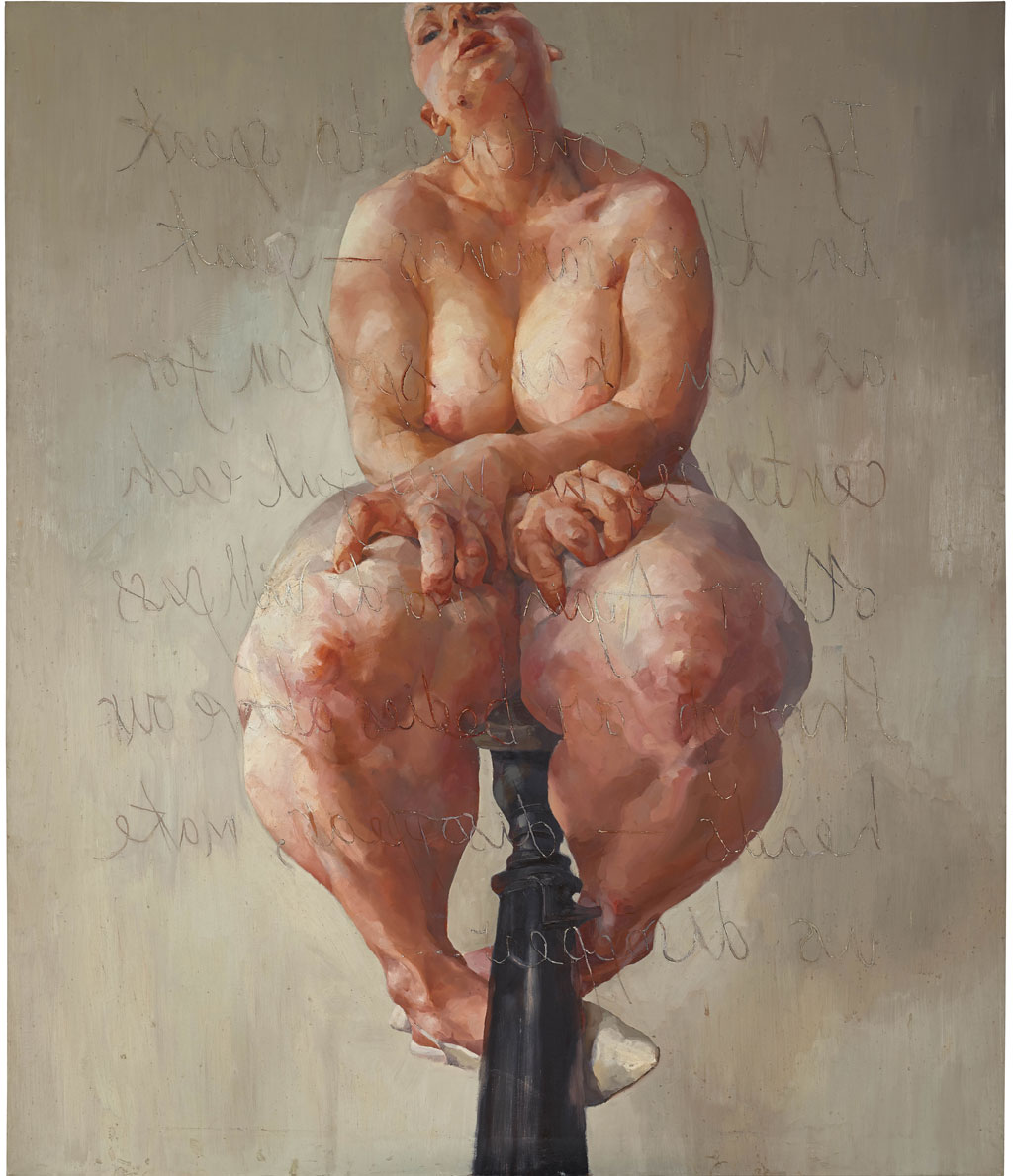 ---