The theatre has an elegance that guiltily bed-binge watching Cumberbatch swish about in a Belfast coat does not. But your Sherlock obsession just got an upgraded elegance factor at the Theatre Royal Bath. 
Robert Powell and Liza Goddard star in the world premiere of Sherlock Holmes: The Final Curtain.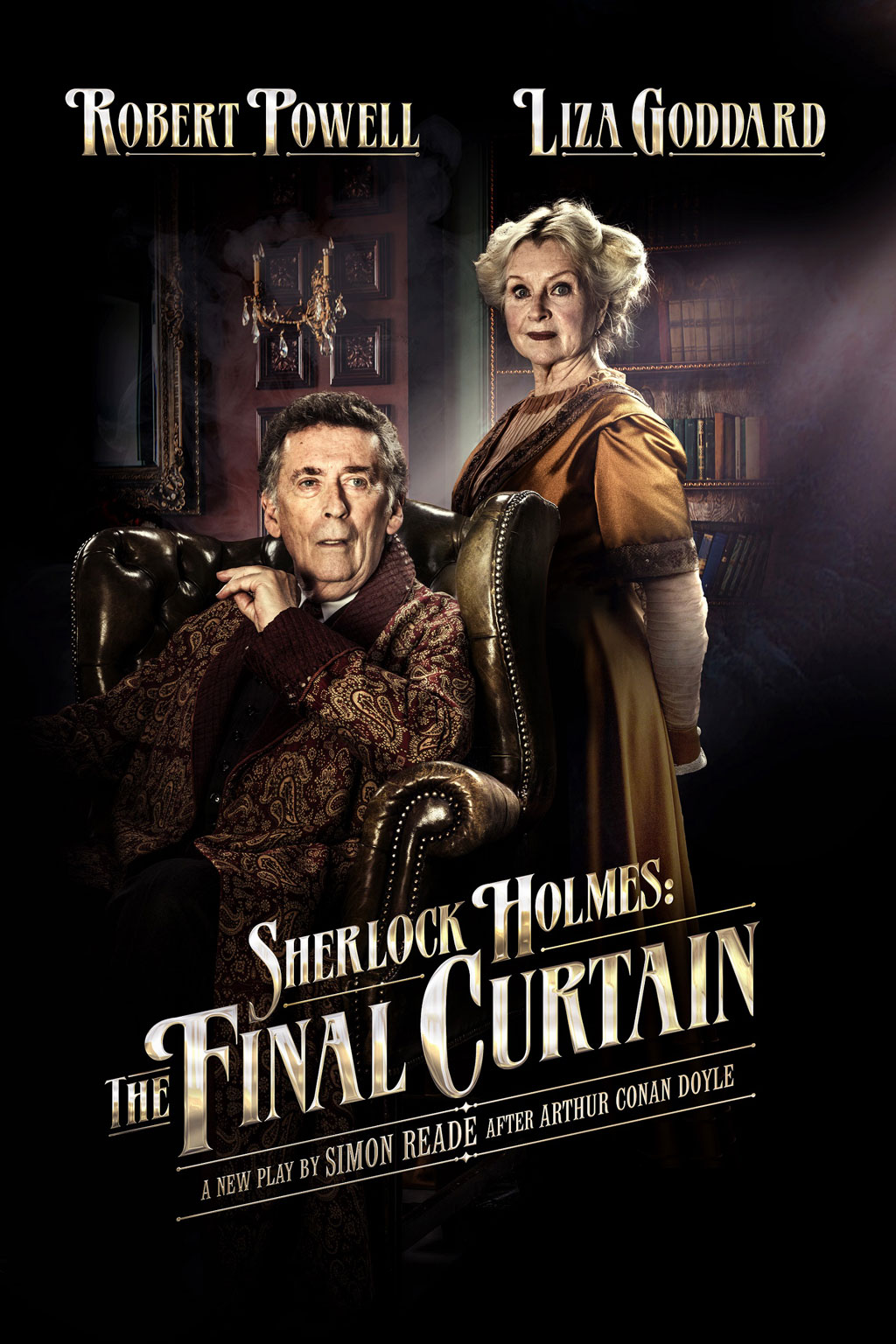 This new commission from Theatre Royal Bath, where it runs from 25 April to 5 May, is written by dramatist Simon Reade, after Arthur Conan Doyle, and directed by David Grindley. The play is a thriller that sees the retired detective faced with a new mystery to solve.
All too aware that he's older and slower, Sherlock Holmes is concerned he might have lost his touch, paranoid that he is an easy target for his enemies. He never truly believed Moriarty – his arch nemesis – died at the Reichenbach Falls. So when Mary Watson tracks him down to tell him she has seen her long-dead son through the window of 221B Baker Street, apparently alive and well, Holmes is determined to solve the mystery and confront his own demons at the same time.
Robert Powell received a BAFTA nomination for his portrayal of Jesus in Franco Zeffirelli's Jesus of Nazareth. His credits include Holby City on television, as well as Jeffrey Bernard is Unwell and King Charles III on stage.
Liza Goddard's stage credits include Lady Windermere's Fan, An Ideal Husband and Alan Ayckbourn's Communicating Doors and Season's Greetings. Her television work includes cult classics Doctor Who and Bergerac.
Simon Reade was former literary manager for the RSC, where his work included Midnight's Children, Tales from Ovid and Epitaph for the Official Secrets Act. He has also written the screenplay for the upcoming film adaptation of Journey's End.
When & Where: 25 April to 5 May, Theatre Royal Bath Saw Cl, Bath BA1 1ET
---