Struggling to keep the kids happy this summer holidays? Check out the Power of Summer Festival at Battersea Power Station. Running until 2 September, this festival extravaganza has got it all, from a pop-up beach, hip-hop classes, roller discos, to Edinburgh Fringe previews and live music, there is something for everyone to enjoy…
The Power of Summer Festival
Battersea Power Station is hosting The Power of Summer Festival this year, running for 6 weeks at Circus West Village overlooking the River Thames at Battersea Power Station, with each week taking on a different theme so you never know what to expect!
READ MORE: 17 Ways to Keep the Kids Happy This Summer Holidays
Independent restaurants and retailers will be throwing open their doors during the festival and putting on events and special offers for guests to enjoy. No. 29 Power Station West, a new village pub from the neighbourhood bar group will be co-sponsoring the festival with Mother, a Scandinavian pizza restaurant, ahead of its official opening on 28 July. The pub will be offering 50% off food and drink until 4 August.
So head down to the Circus West Village this summer with your family this summer to unwind and blow off some steam.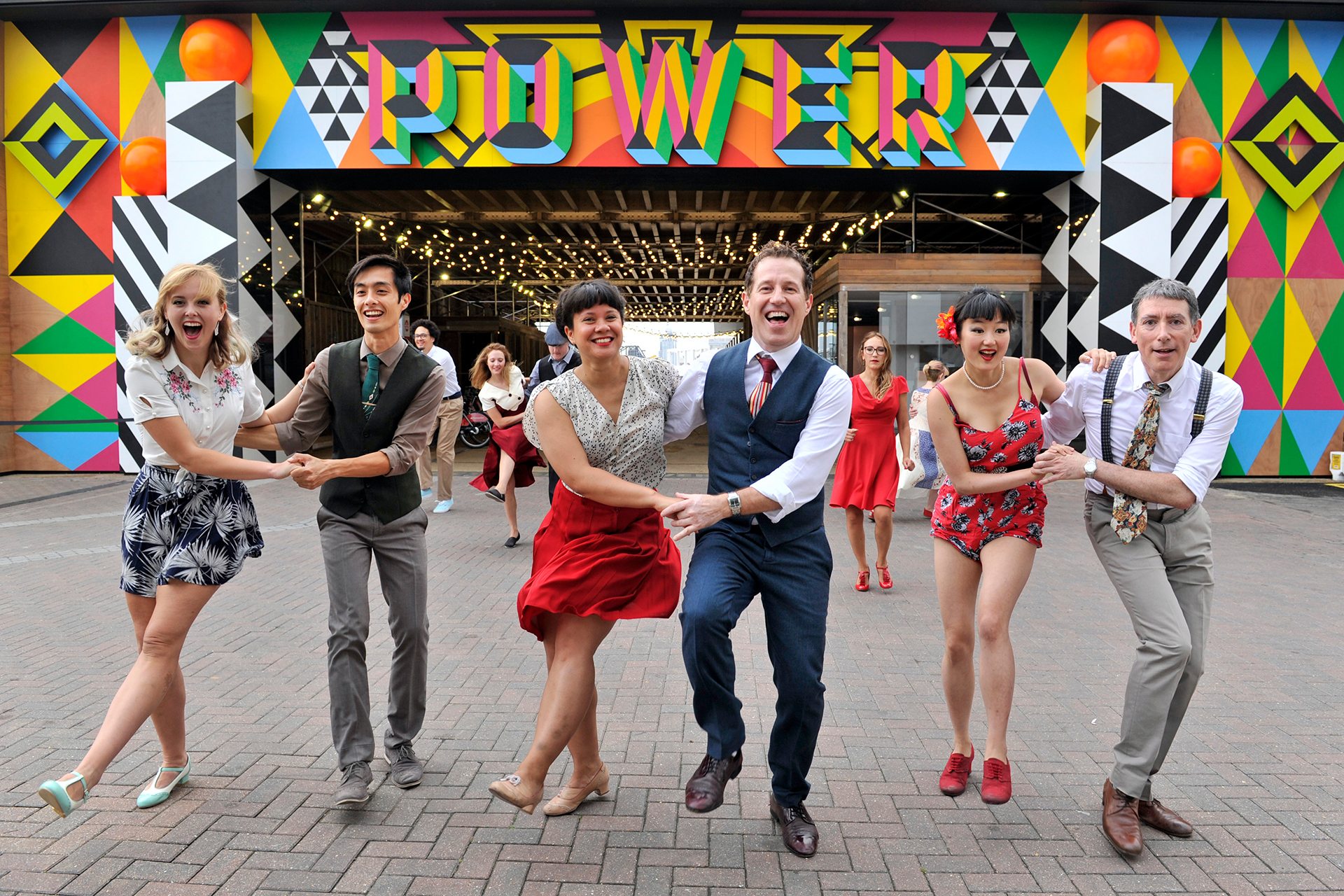 The Power of Summer Festival Highlights include:
The Power of Surprise – Week 1 – Saturday 22nd July  
Guarantee yourself a laugh the opening week with comedians Iain Stirling, the voice of Love Island, and Matt Richardson, to name a few, performing their pre-Edinburgh shows. Doors open on both days at 7.30pm and tickets are £10 available from; bactickets.co.uk. Summer Sundays runs throughout the festival and kicks off with Swing Patrol which will be providing a vintage band, DJ, dance lessons and performances by Air Patrol from 12-5pm on Sunday.
Power in Young People – Week 2 – Saturday 29th July
Jam packed full of activities for children. Visitors can expect to be entertained by a three-wheeling bicyclist, make masks take part in a Scooter Festival complete with a DJ and disco lights, or have some down time whilst listening to some of London's youngest talent as part of "Gigs", the Mayor of London's annual busking competition for 11-25 year olds. Summer Sundays returns with an old school hip hop flavour featuring DJ Sarah Love alongside professional dancers.
Flower Power – Week 3 – Saturday 5th August
The 60's themed flower power week will see Circus West Village turn into a bohemian haven – where funk, peace and love are the only things that matter. Visitors can expect a Roller Disco and flower head band workshops. The highlight of the day will be Marawa, a world conquering hula-hoop master, who holds the world record for holding 200 hoops at once, an impressive event not to be missed.
Power of Up – Week 4 – Saturday 12th August
Based on the philosophy of thinking big and doing big. Children and Parents can immerse themselves in an exclusive performance of Anyday by Max Calafe, a professional trampoline and physical theatre performer, followed by a theatre show called Bouncing Cats and Boom Boom Pups. There will also be live Jazz music to kick back and relax too later on.
Power of Word – Week 5 – Saturday 19th August
The penultimate week is based upon being able to channel our inner creativity with interactive events based on words, poetry, conversation and stories. Murray Lachlan will be rounding up the week by exploring the local area with Inua Ellams and The Midnight Run, a walking arts filled night-time cultural journey.
Power Workout – Week 6 – Saturday 26th August
Get your sweat on for the final week of activities. This week combines fitness, fun, social and training to finish off an endless stream of fun and activity at Battersea Power Station's Circus West Village. Activities will include outdoor yoga and popular lifestyle fitness retailer, Boom Cycle will be running sessions throughout the week.
What's on this week? Find out in our country & town culture diary
---