The BBC Proms returns from 14 July, kicking things off with award-winning pianist Igor Levit performing Beethoven's Third Piano Concerto. To get you in the mood, Susan Lund tells us more about the composer and pianist, with her '9 things you didn't know about Beethoven'.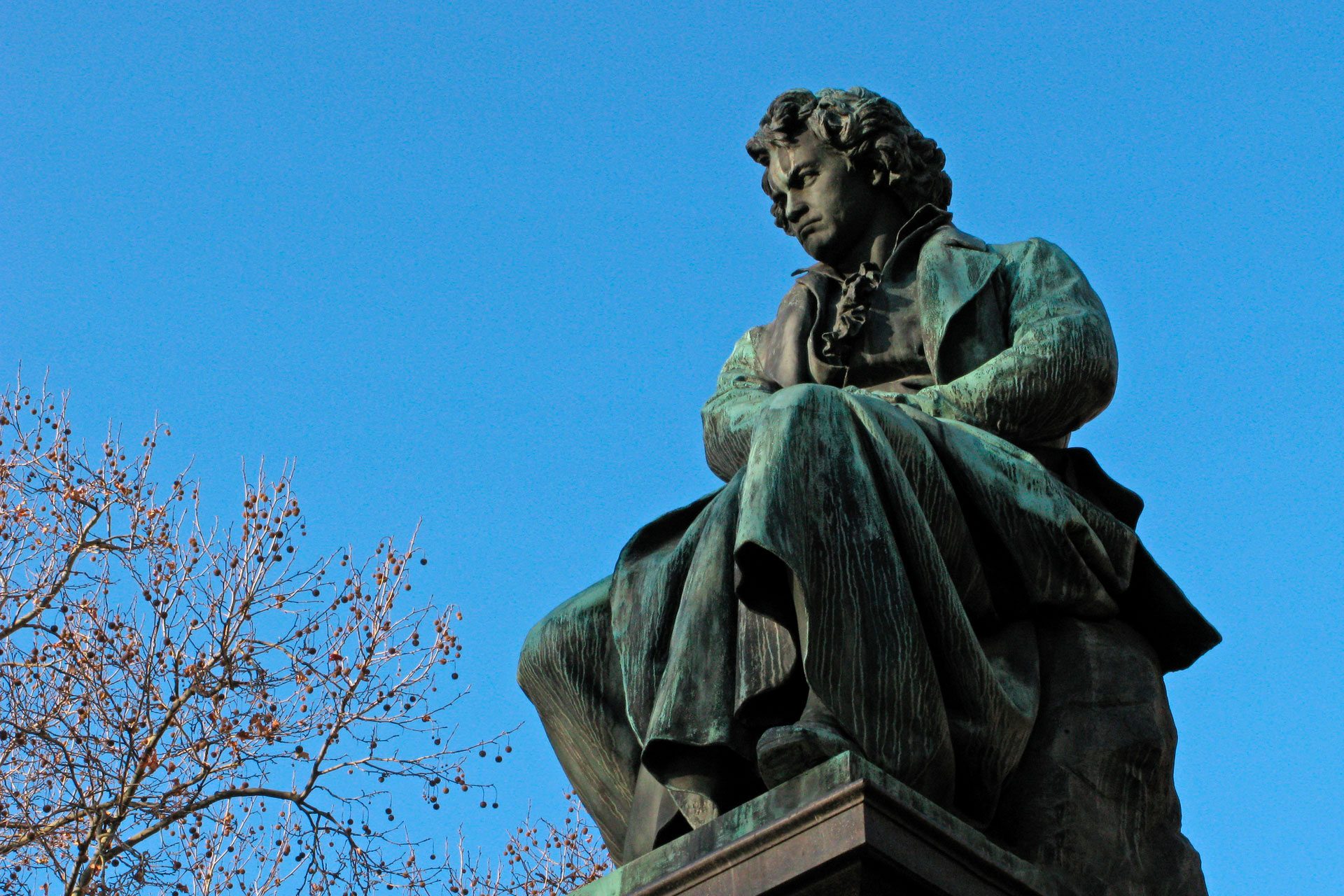 9 Things You Didn't Know About Beethoven
A national treasure
Beethoven was not arrogant. He had no need to be. His genius was recognised. By later life his works were respected – and expected to flourish. In Vienna he became a national treasure, 'Our Beethoven,' very much as the English valued Shakespeare. Over 20,000 people attended his funeral.
The Culture Diary; What's on this Month?
Making money
His finances were generally adequate, save for the times of greatest fluctuations in the Austrian currency in the turmoil of the Napoleonic wars. Neither as poor as he made out nor as rich as he'd have liked, his works were not overwhelmingly rewarded, with a few exceptions: musical bon-bons for the Congress of Vienna; Wellington's Victory in 1813; and his well-paid Scottish songs. Just before he reached 40 he received his annuity from 3 princely patrons. One died, one went bankrupt. The Archduke Rudolph largely took up the discrepancy, paying the annuity until Beethoven's death.
His greatest works
Recently I was asked if Beethoven was a dandy. The answer is a resounding no! In 1813, when he was at his most depressed, Frau Streicher, wife of the piano-maker, had to lay out new clothes for him.  In this year he is thought to have attempted suicide in the grounds of Countess Erdödy's palace. The reasons for this go back to 1812 and his Immortal Beloved, now known to have been Antonie Brentano. Beethoven wrote his famous letter to her when he found that she was pregnant with his child. A married aristocrat with 4 children, she was taken back to Frankfurt by her husband, Franz. Karl Josef was born on 8th March, 1813. In his 4th year the boy developed a mystery illness. Partially paralysed, confined to a wheelchair, from being a bright child he never developed mentally beyond the age of 4. After his illness the child could only be soothed by being played to on the piano. Beethoven's last 4 major works for the piano were dedicated to or meant for the Brentanos. Antonie and Franz were also involved in the publication of Beethoven's Missa Solemnis, which he called 'my greatest work.'
His methods
Because he wrote so many false starts, scholars have long assumed that Beethoven found composition hard, overlooking the fact that this was the start: Beethoven was testing the waters, finding the way that this composition should go.
Choral symphony
Beethoven finally composed his Choral symphony in 1824, with its setting of Schiller's Ode to Joy. He had begun working on this decades earlier, when he was a boy, in Bonn. The English bought this Symphony, with what is now the European Anthem. He often talked of visiting London but failed to carry out his plan.
English connections
The English sent him £100 on his deathbed. It was later found that he had 7 bank shares. These he had put aside for his nephew Karl, his ward. The Englishmen allowed their £100 to remain in Beethoven's estate as the boy was still a minor.
A lone wolf?
Because of the way he is often depicted – striding through storm, fighting the elements – it is sometimes thought he was a loner with no sense of humour. But Beethoven enjoyed a convivial evening, drinking with friends. Though he was no dancer, his 7th Symphony has been called 'the apotheosis of the dance.'
Country or Town?
He was a lover of nature to a spectacular extent. He felt most himself when alone in the country. This seemed almost religious with him. 'The starry sky above us and the moral law within us,' he quoted Kant.
Ahead of his time
His music was not always successful with performers. 'Do you think I worry about your damned fiddle when the muse is upon me!' Scores were thrown down and stamped upon. Beethoven retorted: 'They are not for you but for a later age.'
Susan Lund is author of many books on Beethoven, including 'Beethoven: Life of an Artist'.
---