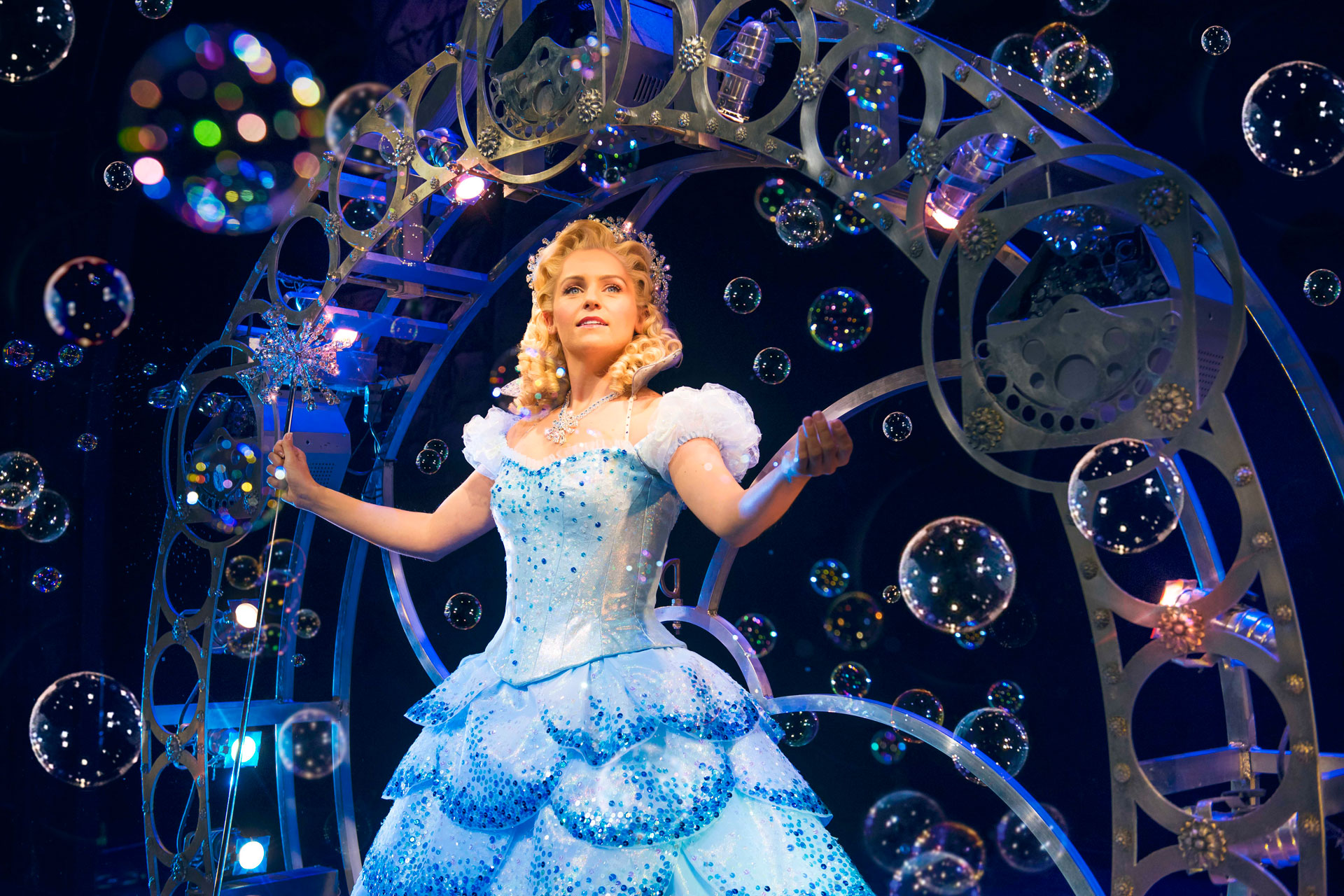 Best Musicals To See In New York
---
What's showing on Broadway right now?
New York is one of the world's most renowned cities for theatre, with Broadway the city's entertainment heartland. Each season brings an eclectic programme of shows, including an impressive selection of top musicals – from long-standing classics to exciting newbies, all offering hours of all-singing, all-dancing fun. Here we pick out some of the best musicals to see on Broadway right now.
Best Musicals in New York
Wicked
Gershwin Theatre
It's been almost 20 years since Wicked first debuted on Broadway – but the hype shows no sign of slowing. This is no surprise to anyone who's seen it: from the heart-warming story to its epic costumes and endlessly catchy songs, Wicked is a true masterpiece. Based on Gregory Maguire's 1995 novel, Wicked: The Life and Times of the Wicked Witch of the West, the play re-imagines the Land of Oz, proposing an alternative universe to that of L. Frank Baum's The Wonderful Wizard of Oz. At its core, Wicked is the story of a deep friendship between two young women: the ostracised green Elphaba – later known as the Wicked Witch of the West – and beloved blonde Glinda, the Good Witch of the North.
Six
Brooks Atkinson Theatre
Toby Marlow and Lucy Moss's chart-topping musical about the six wives of Henry VIII was poised to open on Broadway in March 2020 after being transferred from London – but then Covid hit. Over a year later, the play was able to make its debut in New York, where Stateside audiences lapped it up just as much as we did here in the UK. The all-female cast includes names like Bre Jackson as Catherine of Aragon and Brennyn Lark as Catherine Parr, who take to the mic to air their grievances, each taking on different popstar personas, from Beyoncé to Lily Allen.
The Lion King
Minskoff Theatre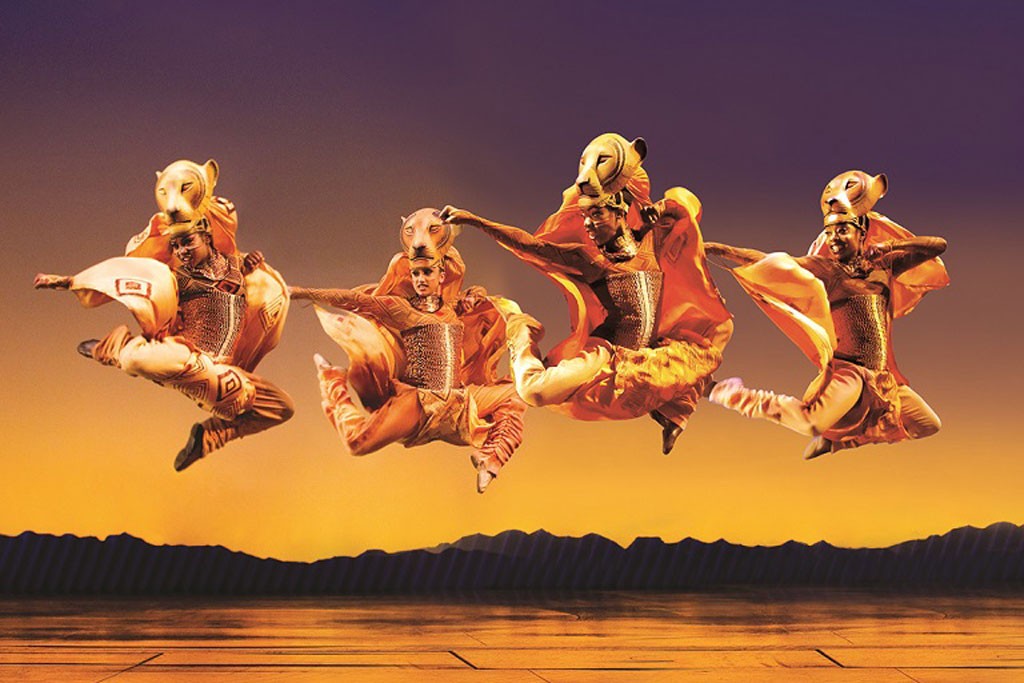 Another stalwart on the Broadway scene, this one needs no introduction. The theatrical version of Disney classic The Lion King premiered at the New Amsterdam Theatre back in 1997, and it has been performed on and off in New York ever since, scooping up endless awards over the years. In 2021, the hit show returned to the Minskoff Theatre following a pandemic-induced break, with director-designer Julie Taymor at the helm. Expect mesmerising effects and, of course, a killer soundtrack, with Jelani Remy taking on the role of Simba in his journey from wide-eyed cub to King of the Pridelands. A great one to see with the kids.
The Book of Mormon
Eugene O'Neill Theatre
Since it debuted on Broadway back in 2011, The Book of Mormon has been delighting audiences with its witty, satirical humour. Created by Trey Parker and Matt Stone – the duo behind South Park – the show follows the journey of two Mormon missionaries who travel to Africa to promote their religion. It's fun and light-hearted – but also thought-provoking, with a catchy soundtrack featuring fan favourites like I Believe and I Am Africa. 
Moulin Rouge! The Musical
Al Hirschfeld Theatre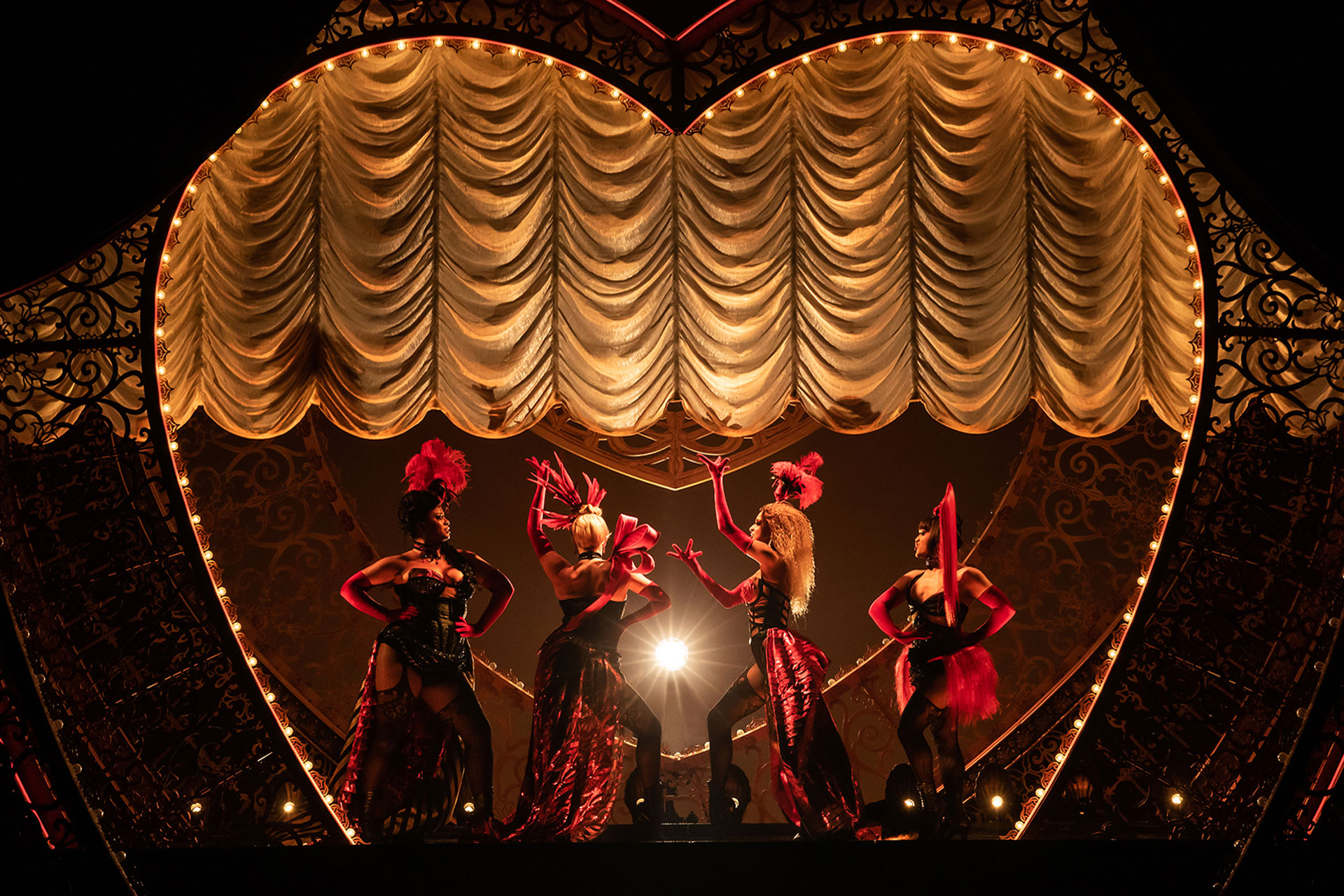 Ever since Baz Luhrmann's pop musical debuted back in 2001, Moulin Rouge has been the musical for those dreaming of living la vie de bohème in Paris. The glitzy stage version never gets old – and it's currently showing on Broadway. A riot of music, colour and opulence set in 19th century Paris, the show follows the love affair of writer Christian (Derek Klena) and courtesan Satine (Ashley Loren). A brilliant score features reworked pop hits including Lady Marmalade and Diamond's Are a Girl's Best Friend, plus original song Come What May, which was written for the film. Watch out for the eye-popping costumes too.
Come From Away
The Schoenfeld Theatre
Feel-good musical Come From Away tells the true story of 7,000 passengers who were left stranded following an unexpected plane landing in Gander, Newfoundland in Canada in the wake of 9/11. The town's tiny population almost doubled, and locals had to spring into action to help their unexpected guests. Some years later, Canadian husband-and-wife duo Irene Sankoff and David Hein turned the moving story into a musical complete with a modest yet emotive score, with Tony award-winning Christopher Ashley at the helm. Just 12 actors play numerous roles, including many real-life characters, such as Nick and Diane Marson, a couple who met during the tragedy.
READ MORE:
Instagrammable Restaurants To Visit in New York / Best London Musicals