We bring you the most exciting and highly-anticipated exhibitions of 2018, from all over the UK. With galleries ranging from the V&A to Pallant House, expect all of the best art, photography, fashion and boundless talent...
Azzedine Alaïa: The Couturier at The Design Museum
With the tragic passing of Couture master Azzedine Alaïa in November 2017, this incredible exhibition will celebrate the designer's thirty-five years of haute couture. You will discover the mastery of cut, tailoring, fit, innovative form and materials behind the designer's unique creations. A perfectionist, he would work on a creation for many years before releasing it to the public. Delve into the world of legendary Alaïa, as you experience more than 60 outstanding examples of his craft. 10 May – 7 October 2018, find out more here.
The EY Exhibition: Picasso 1932 – Love, Fame, Tragedy at Tate Modern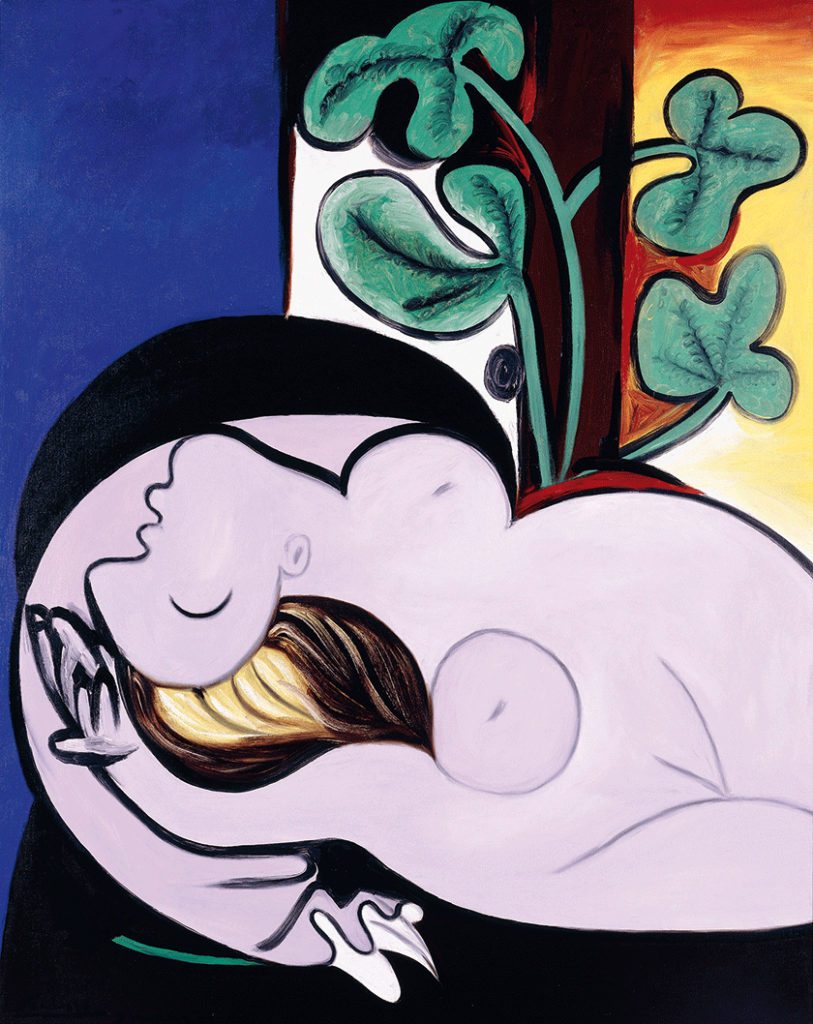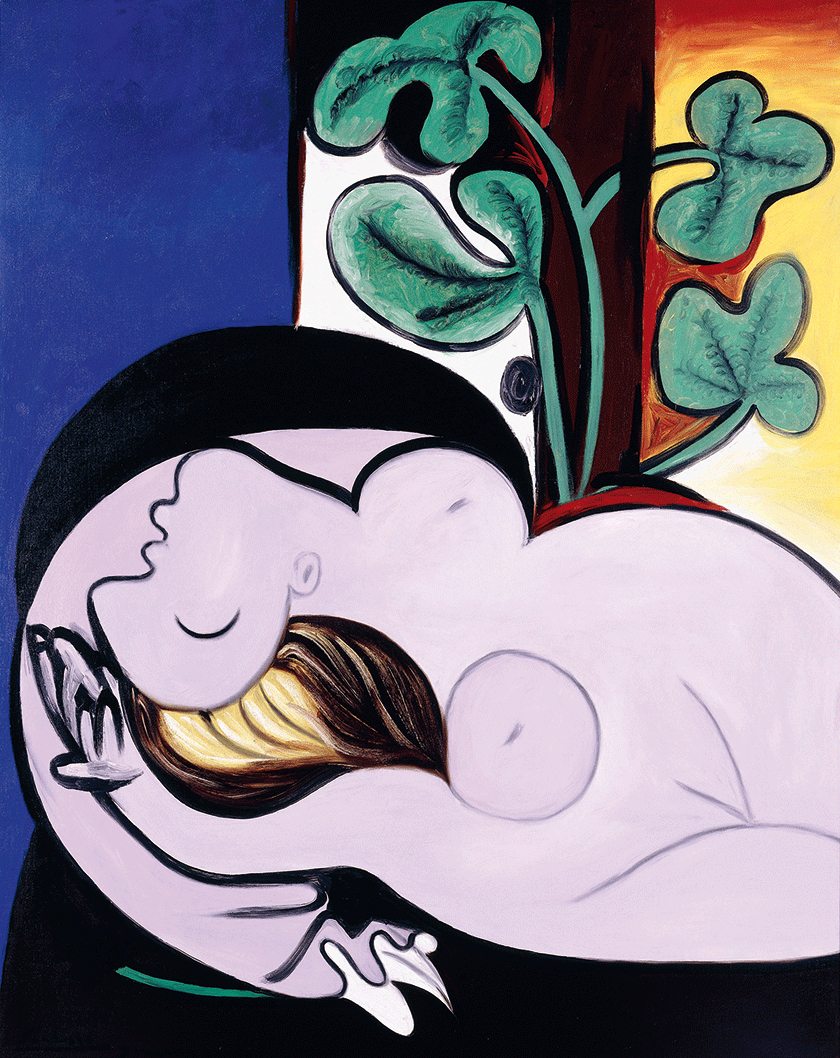 Tate Modern's first ever solo exhibition of Picasso's work cuts straight to the juicy part. Considered to be his 'year of wonders', his work in 1932 took on a heightened sensuality, leading him to even greater fame. The curators delve behind the myth of Picasso to reveal his true character in a month by month exploration of his work that year. 8 March – 9 September 2018, Tate Modern.
Listen to our What's On Podcast episode with an audio tour of the Picasso exhibition with curator Nancy Ireson, here. 
Rodin and the Art of Ancient Greece at The British Museum
French sculptor Rodin is famed for his outstanding work that set a radical new direction for modern art. This exciting exhibition will show an array of his work which was inspired by Ancient Greece, featuring original plaster, bronze and marble examples of many of Rodin's sculptures on loan from the Musée Rodin in Paris. And where better to be exhibited than the British Museum, which houses the Parthenon Marbles that so inspired the sculptor? An unmissable chance to see iconic sculptures such as The Kiss alongside his own collection of antiquities. 26 April – 29 July 2018, find out more here.
The Great Exhibition of the North, Newcastle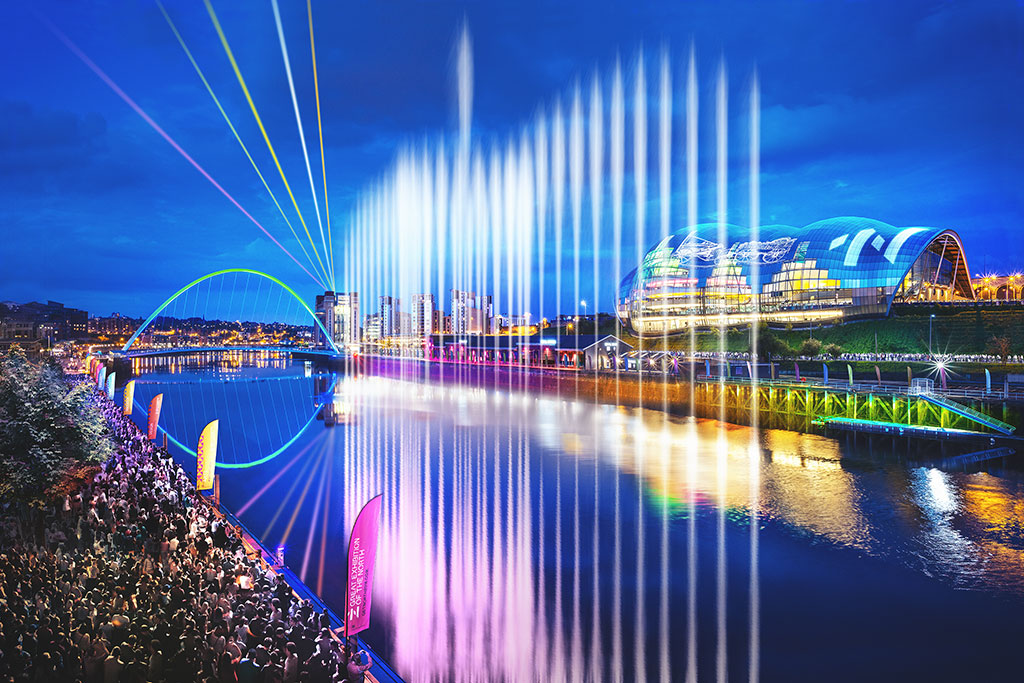 Having already been named as the biggest event in England for this year, the Great Exhibition of the North 2018 is a summer filled with spectacular exhibitions, inspired technology, vibrant street performances and cutting-edge culture – an 80-day programme of events taking place in Newcastle. Creative producer, Maria Bota, says that there will be many "wow" moments, especially the 80-metre water sculpture being created for the Tyne. It will certainly be worth taking a trip up North. 22 June – 9 September 2018, find out more here.
Hope to Nope: Graphics and Politics 2008 – 2018 at The Design Museum
Invigorate your senses with this colourful representation of politics and public engagement. Visitors will discover how graphic design has played a crucial role in dictating and reacting to the major political moments of our times. Focusing on key political events such as the global financial crash of 2008, the Brexit referendum and the 2016 US election, you will see how an extraordinary proliferation of graphic messages, from political posters and protest placards to internet memes, have surfaced. People are more politically engaged than they have been for years and this is an exciting exhibit to attend. 28 March – 12 August 2018, find out more here.
All Too Human: Bacon, Freud and a Century of Painting Life at Tate Britain
This very exciting and highly-anticipated exhibition is a celebration of the painters in Britain who focused on the intimate representation of the human figure, relationships and surroundings. Artists include Lucian Freud, Francis Bacon, Walter Sickert, David Bomberg, as well as rarely seen work from Frank Auerbach and Paula Rego. Fascinatingly, all artists have also drawn inspiration from living in London. Prepare yourself for a visually stunning array of paintings, that bring each story on the canvas to life. 28 February – 27 August 2018, find out more here.
Frida Kahlo: Making Her Self Up at Victoria & Albert Museum
Mexican artist Frida Kahlo (1907 – 1954) is one of the most iconic women in history, known for her exploration of identity, gender, class, and race in Mexican society. Her revolutionary self- portraits have grown her a large following – if this includes you, be sure not to miss this exhibit. Expect to see an extraordinary collection of Frida's most intimate personal belongings, artefacts and clothing. Locked away for 50 years after her death, this collection has never before been exhibited outside Mexico. So now you need not travel to Mexico to get your Frida Kahlo fix. 16 June – 4 November 2018. Tickets not yet available, find out more here.
Michael Jackson: On the Wall at National Portrait Gallery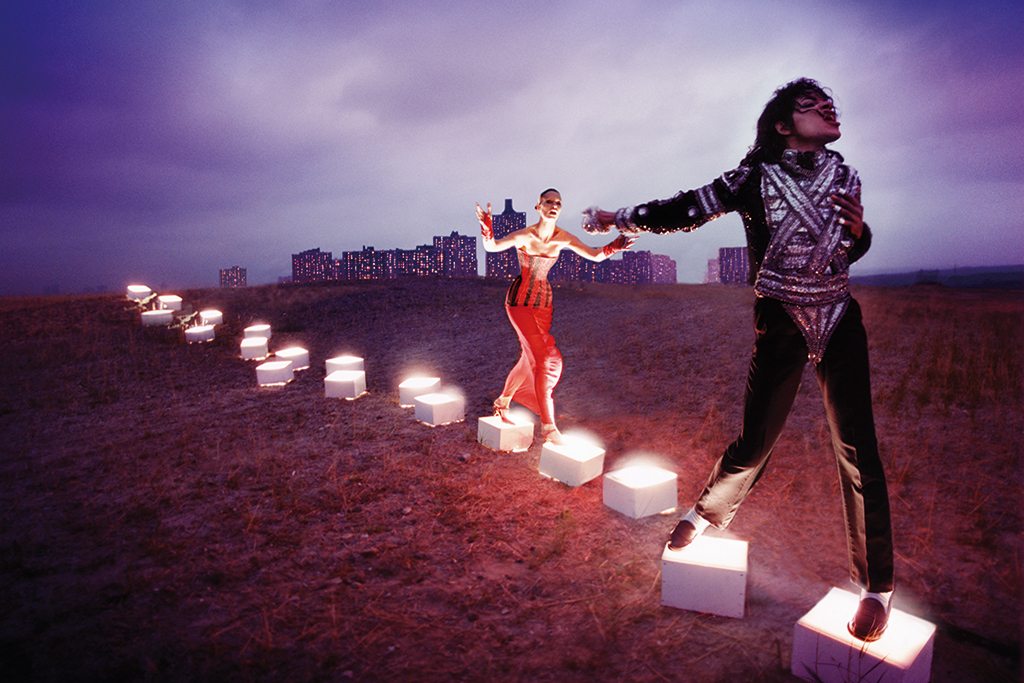 It doesn't get more thrilling than an all-singing, all-dancing exhibition to mark what would have been Michael Jackson's 60th birthday. The National Portrait Gallery looks at his enduring legacy in art and pop culture: think Andy Warhol prints, collages by Isa Genzken and MJ astride a horse in the guise of a medieval lord with cherubs circling his head… shamone! 28 June to 21 October 2018, find out more here.
Reflections: Van Eyck and the Pre-Raphaelites at National Gallery
Dutch artist Jan van Eyck painted a number of masterpieces throughout his life. A particular iconic work of his is The Arnolfini Portrait (1434) which inspired the Pre-Raphaelite Brotherhood to create a new way of painting. The National Gallery brings you an array of spectacular old masters paintings that will leave you entranced. Other artists on show include Millais, Rossetti, and Holman Hunt. They're even more incredible in the flesh. Until 2 April 2018, find out more here.
Monet and Architecture at The National Gallery
The National Gallery is showcasing the very first purely Monet exhibition. The French painter Claude Monet was a founder of Impressionism, and this exhibition is unique in offering a completely new angle on one of the most impressive painters of all time. Expect to see numerous landscape works from Monet and not a waterlily in sight. 9 April – 29 July 2018, find out more here. 
Wildlife Photographer of the Year at Natural History Museum
Every year the prestigious Wildlife Photographer of the Year competition is held, attracting only the very best photographers who have produced stunning material. This year's competition attracted almost 50,000 entries from professionals and amateurs across 92 countries. At the Natural History Museum you can see the winning images which were selected by a panel of esteemed judges. 100 images will be displayed which best evoke the beauty and drama of the natural world, from tiny insects to massive mammals. Until 28 May 2018, find out more here.
The Royal Academy Celebrates 250 Years

Tacita Dean: LANDSCAPE
Tacita Dean
Majesty, 2006
Gouache on photograph mounted on paper, 300 x 420cm
Tate © Courtesy the artist; Frith Street Gallery, London and Marian Goodman Gallery, New York/Paris
In honour of the Royal Academy's 250th anniversary, expect to see a wide range of spectacular exhibitions. Ones to look out for in particular are Tacita Dean and Klimt / Schiele. Having travelled all around the world, Tacita Dean has captured landscapes from across the globe, specialising in photochemical film. The RA exhibition with bring together a selection of her finest works including a major new, experimental 35mm film 'Antigone'. 19 May – 12 August 2018. Tickets from £14, find out more here.
Austrian painters and icons of Modernism Gustav Klimt and Egon Schiele were exquisite artists. The RA's exhibition will give you an insight into their phenomenal artistic relationship and differing creative processes, marking the centenary of both artists' deaths. With over 100 works being displayed, a meaningful exploration of some of the 20th century's most important works on paper will be available to you. 4 November 2018 – 3 February 2019. Tickets yet to be released, find out more here.
T-Shirt: Cult, Culture, Subversion at Fashion & Textile Museum
If you cant get enough of T-shirts, then this is the exhibition for you. The Fashion and Textile Museum allows you to explore the T-shirt in the 20th Century; charting the history, culture and subversion of the most affordable and popular item of clothing on the planet. The exhibition will feature a private collection of Vivienne Westwood t-shirts, as well as an introduction to the historical biography of the wardrobe staple and an insight into its technological advances, mapped through sections focusing on contemporary design. 9 February – 6 May 2018, find out more here.
Fashioned From Nature at Victoria & Albert Museum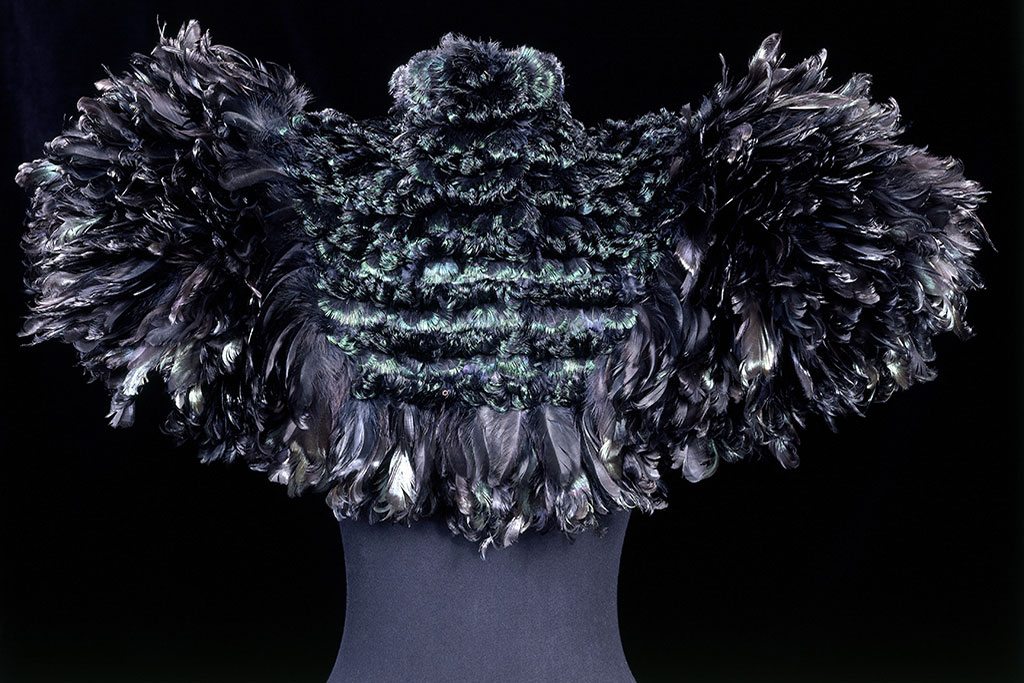 The V&A will soon host Fashioned from Nature, an exploration of the complex relationship between fashion and nature which until now, hasn't been exhibited since 1600. The fashion industry is ranked as the second most polluting industry in the world, so it's no surprise that its toxic effects on the environment have ensured a complicated connection with nature. Fashioned from Nature will display fashionable dress alongside natural history specimens, spurring you to question the materials and sources used in the industry. Expect to see a pair of bird head earrings (c.187, the Calvin Klein Green Carpet Challenge dress worn by Emma Waston to the MET Gala in 2016 and a Grape Dress made with Vegea, a leather alternative made from grape waste. 21 April 2018 – 27 January 2019. Tickets from £12.00, find out more here.
POP! Art in a Changing Britain at Pallant House Gallery (Sussex)
A colourful exploration of how artists in Britain in the 1950s and 1960s responded to rapid social change will be right at your fingertips at Pallant House later this year. Pop Art emerged as a way of addressing the rise of mass media, the cult of celebrity, questions of identity and prevalent political concerns. These are all issues that are still relevant today. Highlights include: Peter Blake's 'The Beatles, 1962' (1963-68), Richard Hamilton's 'Swingeing London' (1968), Jann Haworth's 'Cowboy' (1964) and an early example of Pop printmaking, Eduardo Paolozzi's 'As Is When' (1965). 24 February – 7 May 2018, find out more here.
Another Kind of Life: Photography on the Margins at The Barbican
The photographs on display at the Barbican will reflect a diverse and complex view of the world's most marginalised groups as captured by numerous photographers. Driven by both personal and political motivations, many photographers strove to deliver an authentic representation of the disenfranchised communities with whom they spent months, years or even decades with, often conspiring with them to construct their own identity through the camera lens. Figures featured include outlaws, sexual experimenters and more from the Casa Susanna Collection, Paz Errazuriz, Pieter Hugo, Mary Ellen Mark and Dayanita Singh. Eye-opening. 28 February – 27 May 2018, find out more here.
Andreas Gursky at Hayward Gallery
The Hayward Gallery reopens in January 2018 with the first major UK retrospective of the work of acclaimed German photographer, Andreas Gursky. The gallery's opening exhibition has chosen the German photographer who is known for his stunning large format architecture and landscape colour photographs. The exhibition will explore his work that depicts 'the pure joy of seeing' and reflections on the nature of image, with around 60 of the artist's ground-breaking photographs from the early 1980s through to his most recent pieces. One to look out for is 'Paris, Montparnasse' (1993). 25 January – 22 April 2018, find out more here.
Surrealism in Egypt at Tate Liverpool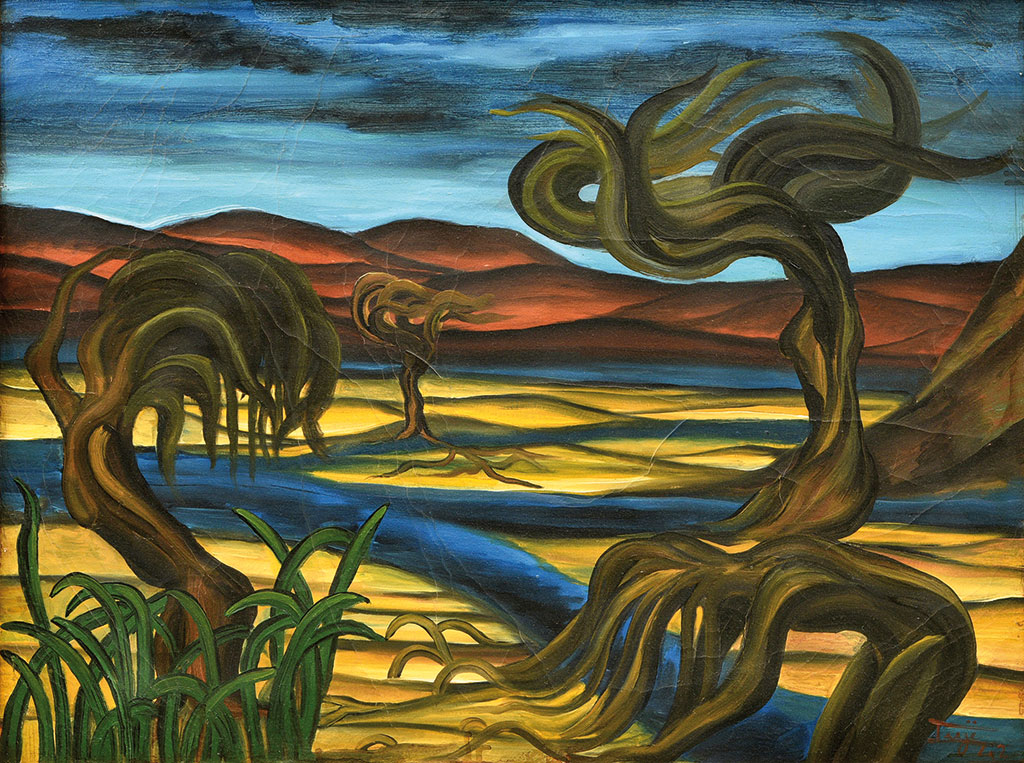 Surrealism is associated with a distinctly European kind of rebellion. However, in the Thirties, Cairo was a fulcrum of the avant-garde where The Art and Liberty Group absorbed ideas from André Breton and Lee Miller to produce their own version of surrealism. Until 18 March, find out more here.
Somewhere in Between at the Wellcome Collection
The relationship between art and science has always been an interesting one. 'Somewhere in Between' at the Wellcome Collection explores the collaboration between the two, creating a fantastic new way of thinking. There will be four immersive installations from Martina Amati, Daria Martin, Maria McKinney and John Walter. Each collaborated with scientists to explore ideas that are vital to human life – including our senses, our sexual health, our bodies' limitations and where our food comes from. All are exhibited together "revealing the hidden connections and systems that lie between and beneath us." Intrigued yet? 8 March – 27 August 2018, find out more here.
Titanic Stories at National Maritime Museum, Cornwall
Titanic fan? This is no Leonardo Di Caprio and Kate Winslet film, it's the actual stories of the Titanic's momentous sinking on 15 April 1912, re-appraising many of the myths, controversies and assumptions that still linger around one of the most well-known historic events of the 20th century. Prepare to experience detailed accounts surrounding the sinking of this monumental ship. What to look out for: personal photographs, letters and a handkerchief waved from a lifeboat and a First-Class passenger list found in the pocket of a victim. 8 March 2018 – 7 January 2019, find out more here.
CATWALKING: Fashion Through the Lens of Chris Moore, County Durham
The iconic Bowes Museum are hosting a seven month long event this year to allow the public an exclusive insight into the marvellous photography from Chris Moore, the king of catwalk photography. Behind-the-scenes insights as well as never-seen before images will be displayed, along with a selection of original catwalk outfits for you to feast your eyes on. All photos on show at the event will have been taken at various legendary fashion shows including the likes of Chanel, Balenciaga, Dior, Alexander McQueen, Vivienne Westwood and many more! 7 July 2018 -6th January 2019, find out more here.
Clerkenwell Design Week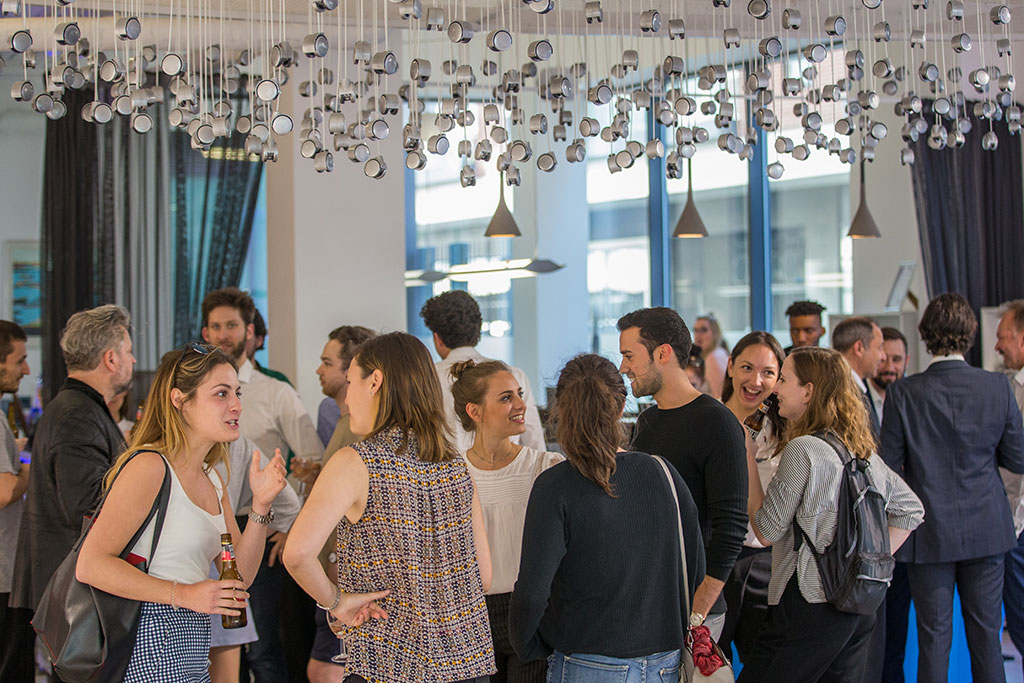 Coming to London for three days only this year is the UK's leading independent design festival. Currently on its ninth year running, the exhibition will host several events, showroom presentations, workshops, talks and much more over the weekend. Grab an interactive map and wander around the unique streets of Clerkenwell, home to the most creative businesses per square mile than anywhere else on earth.  22-24 May,  find out more here.
London Festival of Architecture
Coming to London for the month of June only, this unique and diverse festival will be taking over the capital with the theme of 'identity' in mind. In celebration of London being a 'global hub of architecture experimentation', the festival has been praised by The Mayor of London, Sadiq Khan, as it offers both expertise and guidance in aim to make London a better city. 1-30 June, find out more here. 
Serpentine Pavilion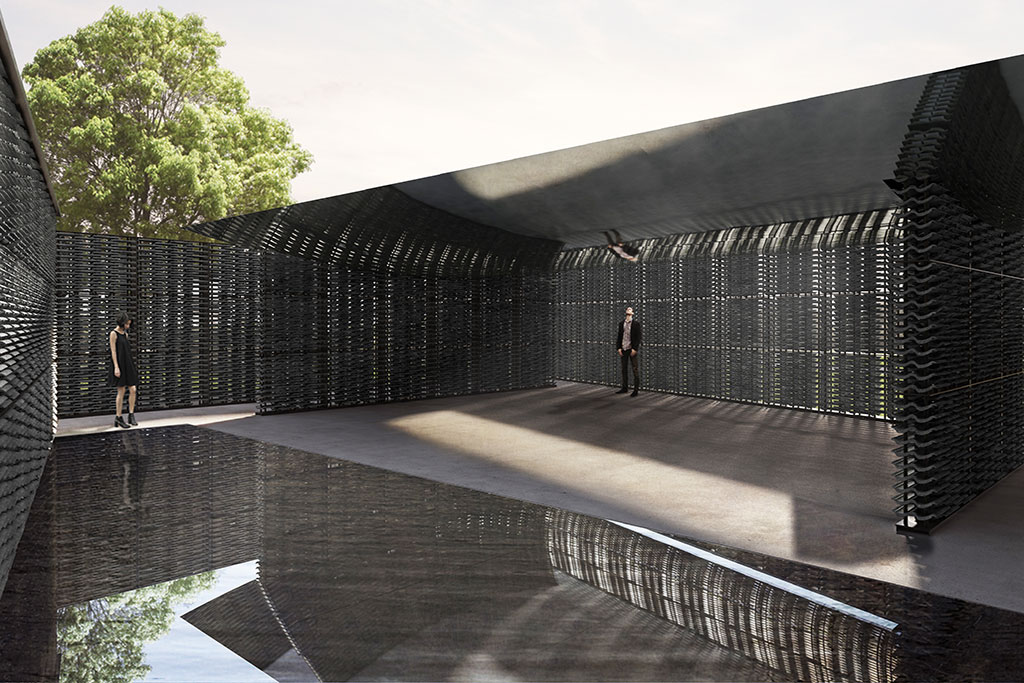 Designing the Serpentine Pavilion for 2018 is Mexican artist Frida Escobedo. Currently the youngest architect to ever design the pavilion, Frida has transformed the space with the use of light, water and geometry. The spectacular design touches upon the domestic architecture of both Mexico and British materials and history. In particular, the Prime Meridian Line at London's Royal Observatory in Greenwich. Head down to Kensington Gardens this Summer to see some breath-taking architecture. 15 June- 7 October, find out more here. 
Open House London Weekend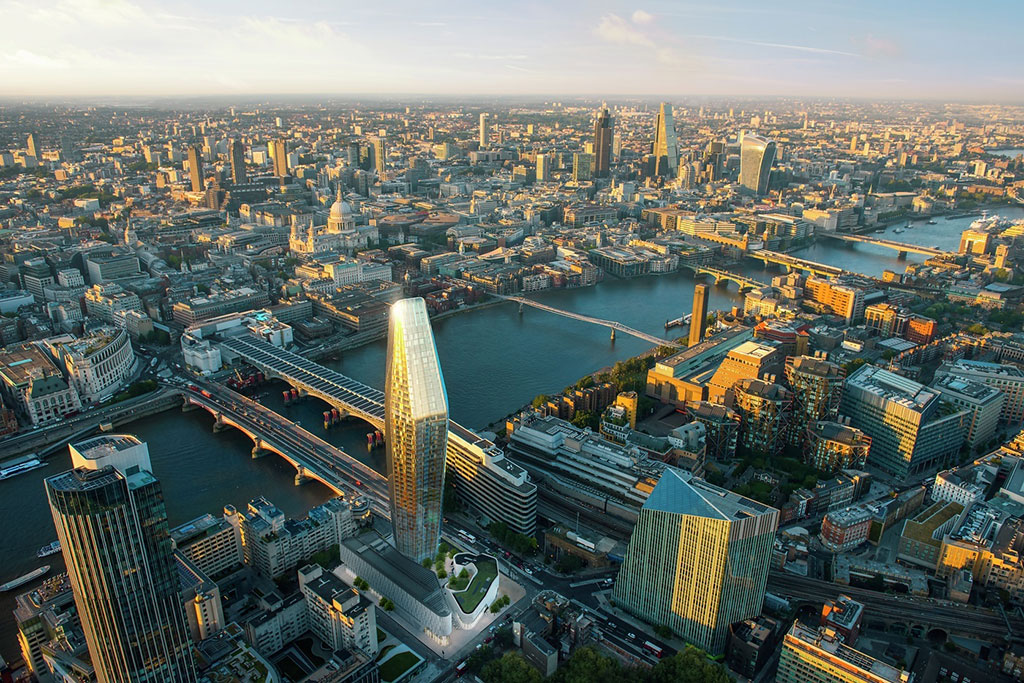 For two days only over 800 London buildings are giving free access to the public in celebration of the worlds largest architecture festival this September. Now on its 26th year running, the festival will span over 33 London boroughs including Kensington & Chelsea, City of Westminster, Camden, Greenwich and more. Be prepared to explore some of London's greatest and most secret buildings, as well as go on some fascinating tours and walks of the capital. Come and join in with the quarter of a million people who take part each year in this superb event. 22-23 September, find out more here.
Renzo Piano at the Royal Academy of Arts
The Royal Academy of Arts are hosting an impressive event this September to mark 50 years of Renzo Piano's pioneering work. The five month long event will be the first up-close exhibition in London about the spectacular architect in almost 30 years. The fascinating exhibition will take you through his life whilst focusing on key aspects which have marked his career and changed several cities skylines forever. Head down to Piccadilly to explore one of the greatest architects of our time and get an an insight into his current projects. 15 September 2018 – 20 January 2019, find out more here.
London Design Festival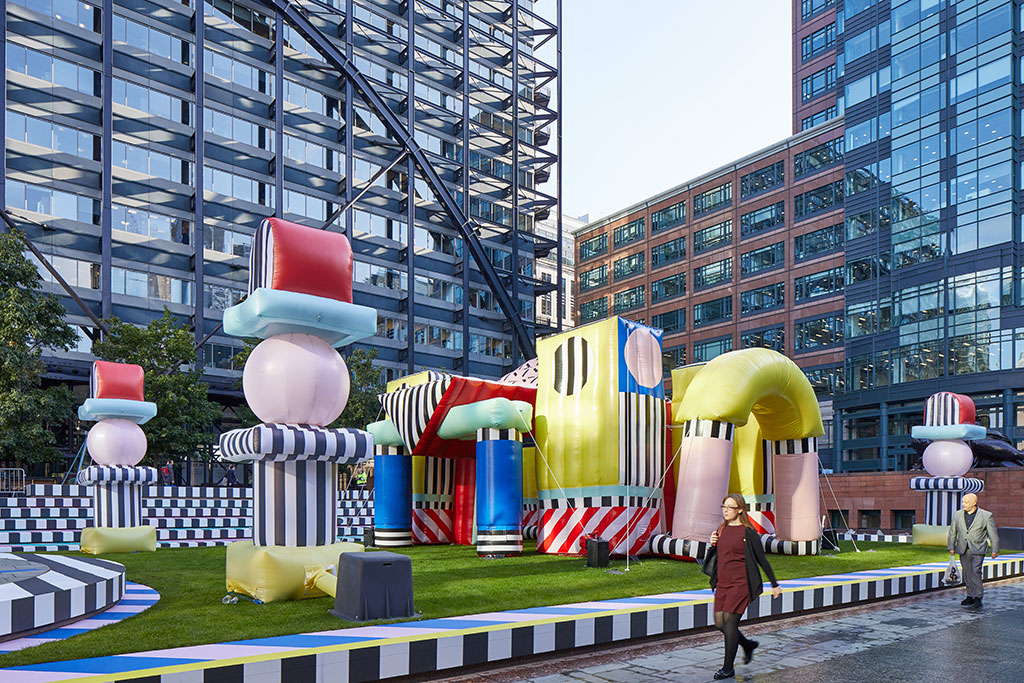 In celebration of London being the design capital of the world, this superb festival will be taking over several venues around the capital for nine days this September. Expect the unexpected at this unique event as previous years highlights include Camille Walala's Villa Walala's inflatable, playful installation situated in the heart of Broadgate. Don't miss out on the biggest design event of the year this September, grab a map and explore. 15-23 September, find out more here.
PAD London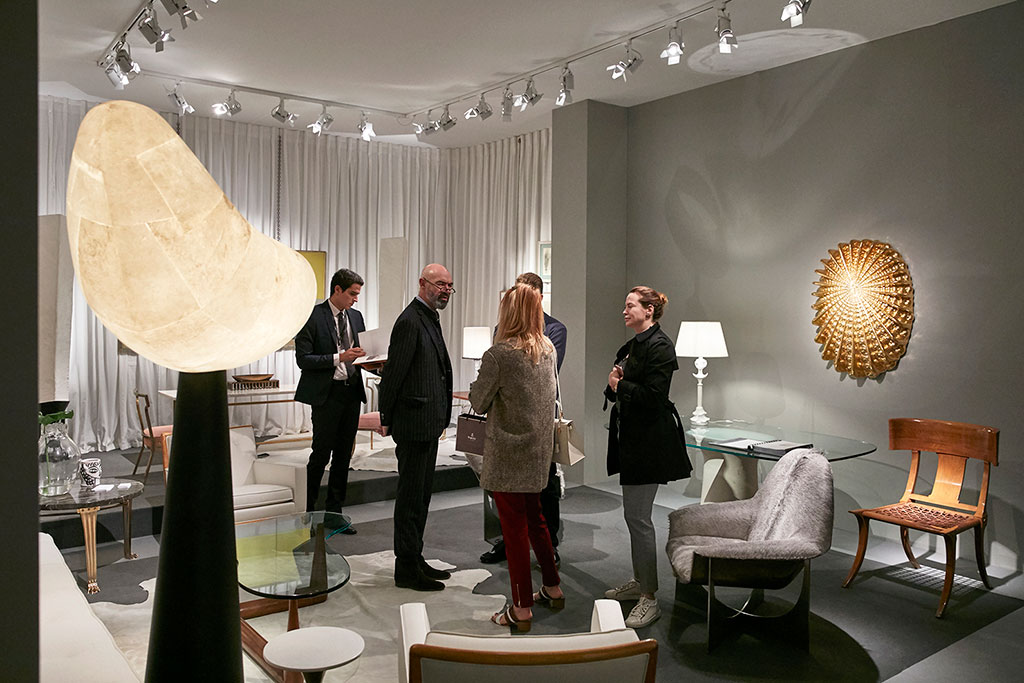 Taking over Berkley Square in October is PAD, London's leading fair for 20th Century art, design and decorative arts. The week long exhibition will see modern art, design, photography, decorative and tribal arts come together to transform and create some diversely striking interiors. PAD offers visitors the opportunity to both immerse themselves and purchase museum quality objects with a fascinating history behind them. 1-7 October, find out more here.
London Design Fair
East London will be home to the London Design Fair in September as the four day industry event will see over 28,00 influential individuals come along to experience the new trends in furniture, textiles, materials, lighting and conceptual installations from around the globe. A huge 550 exhibitors coming from 36 countries will be attending the not-to-miss event held at London Truman Brewery  for four days only. 20-23 September, find out more here.
READ MORE: What's On at the Tate in 2018, What's On at the Royal Albert Hall in 2018
---