Who doesn't love Fortnum & Mason. From the turquoise bags to hampers and iconic tea, it's pretty tricky to leave empty handed. But how much do you actually know about the iconic British luxury department store …
1707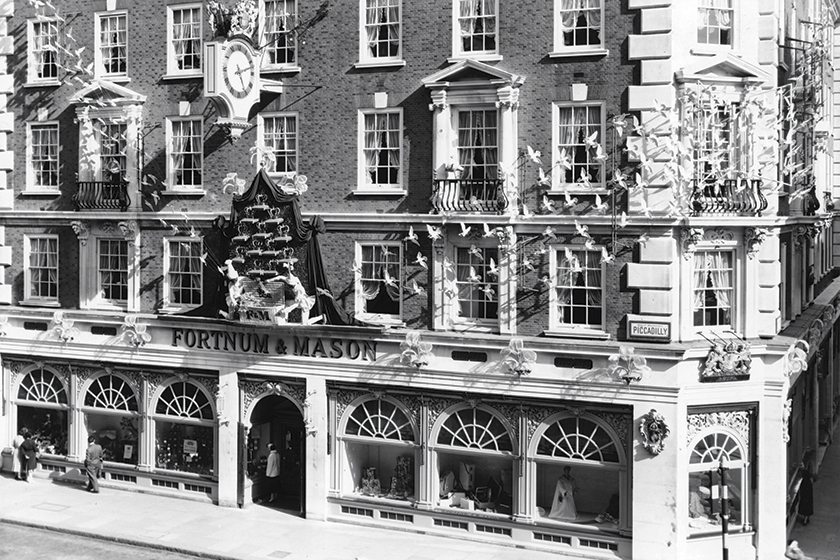 A fixture in Piccadilly since 1707, Fortnum & Mason remains an essential London destination for anyone in search of extraordinary food and glorious gifts.
Royal seal of approval
Fortnum & Mason currently holds royal warrants from Her Majesty the Queen and the Prince of Wales.  A warrant was also held from the late Queen Elizabeth, the Queen Mother, which lapsed in 2007, five years after her death.
Baked Beans, Scotch Eggs and Frozen Champagne
Fortnum's has a long history of innovation, they are inventors of the Scotch Egg, and were the first to stock Heinz Baked Beans. More recently they invented the frozen champagne pop, a luxury take on the Calippo.
Did you know that the roof of Fortnum & Mason is a hub of activity, with a collection of beehives, salmon smoker and an allotment (the produce of which is used in the restaurants). This all comes together to help with the 'Made in Piccadilly' concept of the brand.
Have hamper, will travel…
Hampers were invented as traveller's baskets in the late 1730's when Fortnum's customers would embark on long journeys to their country homes via Piccadilly to collect their provisions for the journey. In their original iteration they held delicacies such as game pie, scotch eggs, cheese and rich fruit cake.
At the end of the 18th century, the Romantic Movement encouraged the enjoyment of the English countryside and picnics and Fortnum's began to provide delicacies that were fashionable for these events, encased in the traditional wicker baskets of course. Carriages queued along Piccadilly at 4am, to collect Fortnum's picnic baskets before heading off to the Henley Regatta or the Epsom Derby.
Everest
Fortnum's hampers have been dispatched as far as foreign battlegrounds and global expeditions, providing comfort to those who find themselves far from home. Queen Victoria sent Fortnum & Mason hampers to soldiers in the Crimean War and the 1922 expedition to Everest was luxuriously fuelled by 60 tins of quail in foie gras and four dozen bottles of champagne.
Famous Fans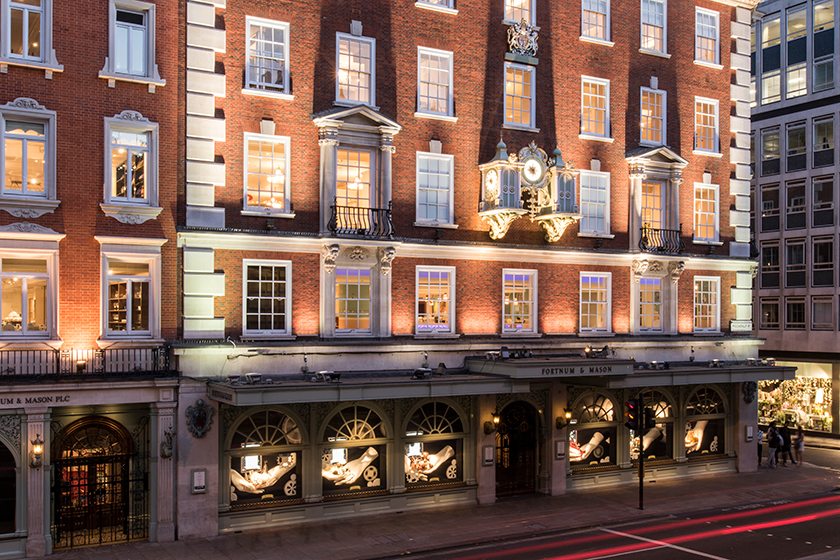 Charles Dickens was a fan too, 'Look where I will…I see Fortnum & Mason. All the hampers fly wide open and the green downs burst into a blossom of lobster salad!'
Rumour has it the royal family are partial to a bit of caviar, foie gras and strawberry and champagne preserve at Christmas time. Well if it's good enough for Queen Elizabeth II…
Nigella Lawson and Mary Berry have been known to rave about the gloriousness of the British icon, while Stanley Tucci says 'he buys anything he can there.'
---