While October may have been the UK's official timeslot to celebrate the 30th anniversary of Black History Month, we would like to indefinitely extend the party. The infectious spirit marking the February occasion of Black History Month in the US seems to have made its way across the pond, and brought with it a particularly exciting line up of black history, art and cinema in London. 
Cue the poster image for Marvel's Black Panther film, coming out 13 February….
Why we're celebrating Black History Month Twice This Year
Black Panther Screening & Party; Caramel Film Club
16 Feb, 7pm – 17 Feb 2am
Brixton's Ritzy will play host to this Afrofuturistic event across the location's two floors. Everyone is encouraged to cosplay, wear Wakanda inspired costumes or African attire. At 8:15pm, the film begins and Black Panther (Chadwick Boseman) springs into action due to an old enemy's threat against the fate of his nation and the world. Until 2am, live music, DJs, and art will give guests more than enough reason to stick around.
£26.09 per ticket; The Ritzy Coldharbour Lane, SW2 1JG London, Visit Caramel Film Club for details.
To pregame like a true-fan, on 13 February from 6:15pm to 9:30pm, the Caramel Film Club is also hosting a conversation and Q&A with Ruth E. Carter; costume designer for the Black Panther film via Skype.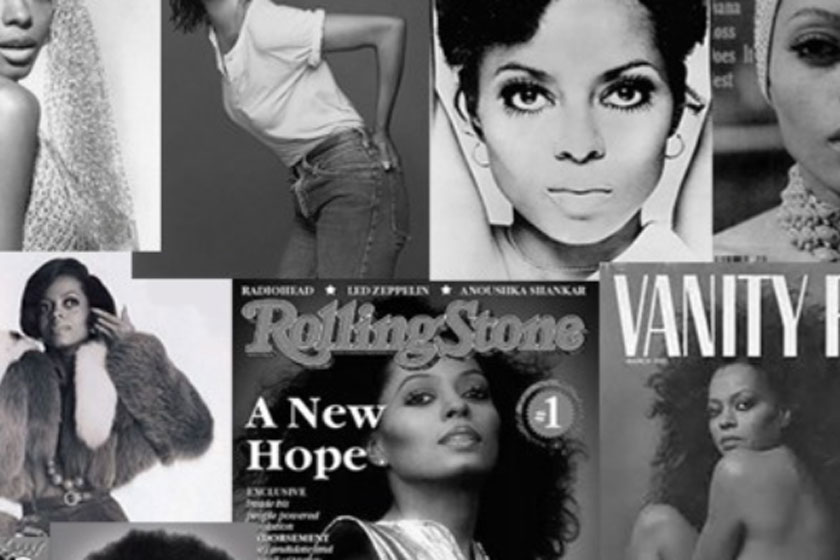 Black Beauty and Fashion Awards
23, February, 5pm – Late
The UK's first industry awards for Black Beauty products! This red carpet affair includes a drink reception, 3-course dinner, fashion show, live entertainment, exhibitors, goody bags, sickle-cell charity fundraising and more. The Black Beauty and Fashion Awards encourage entrepreneurship in the development and promotion of black skin and hair grooming products, giving awards to the manufacturers of grooming products suitable for use by BME men and women.
We are moving beauty forward; championing entrepreneurism, promoting and celebrating representation. We aim to give consumers of black beauty products a voice that can be heard clearly and help carve a market space for new businesses, products and innovation.
Tickets starting at £60; (£35 early-bird student tickets); Porchester Hall 45 Porchester Road, London, W2 5HS; Visit BBFA for details.
Notting Hill Black History Walk
25, February, 11:30am – 5:30pm
There is much more to Notting Hill than its famous Carnival. This is the chance to find out about pioneering African/Caribbean people who fought for equality and laid the foundation for modern multi-cultural London. Meander through Notting Hill and consider: Why does Portobello Road have that name? Where in London is there evidence of 3,500 years of African civilisation? How is Kelso Cochrane connected to Stephen Lawrence? This walk also visits sites that explore: West Indian Freedom Fighters in London; The White Defence League, Oswald Mosley and immigration; Black self-empowerment, economics and community planning; Claudia Jones and the origins of Carnival; The haunts of Bob Marley, Diana Ross, Muhammad Ali, Marvin Gaye, Band Aid and Rhianna; The Shebeens and the Black Panthers; World War Two, Windrush, segregation and gentrification; Frank Chrichlow and Darcus Howe, legends of Black British Civil Rights.
£10 per ticket; Meeting point upon request; Visit Eventbrite for details.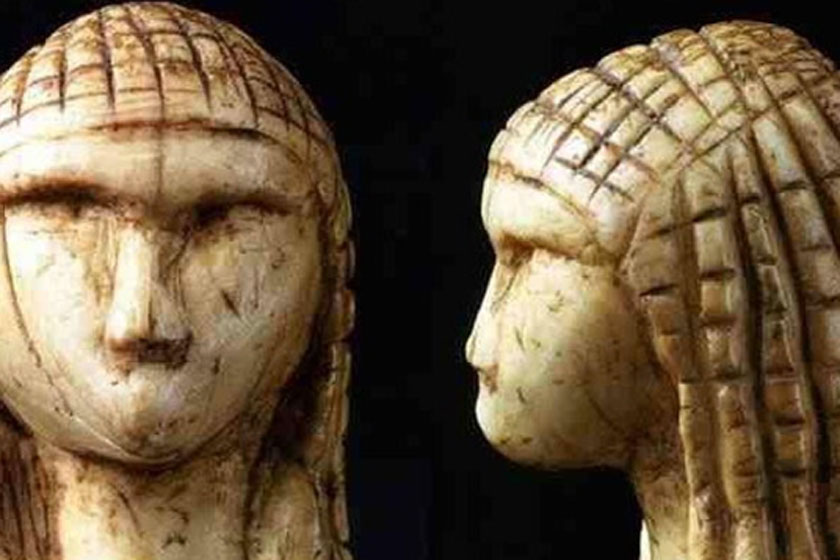 Ancient Africans in Europe, Asia & America, Afrohistoricals
9 February; 2:00pm – 6:30pm
Join this group of Afrohistorians at The British Museum in an investigation and consideration of evidence for Ancient African leadership in European, Asian and American civilizations. The tour avoids pigeonholing Africans within the roles of slaves and poverty stricken souls unable to survive without the aid of their enforced enslavement and colonialism. Rather, Afrohistoricals explores the lives of the first humans: Africans, the founders of ancient civilizations. Afristoricals provides an interactive foundation for the successful development of Africans and African Culture. The group uses knowledge of African History to form the pillars of future successful progress in Africa and for Africans all over the world.
£10 per ticket; The British Museum, Great Russell Street, London WC1B 3DG, Visit Eventbrite for details.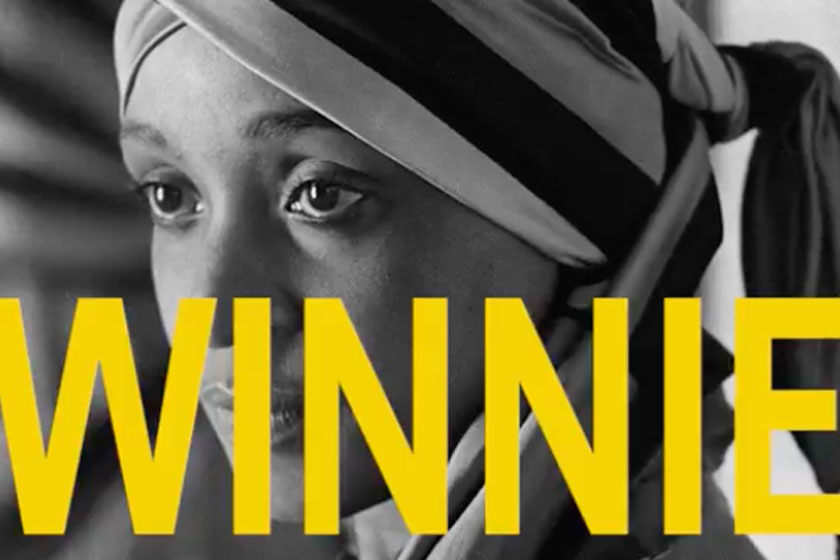 WINNIE, Bertha Dochouse

9 February – 11 February
Directed by Pascale Lamche, WINNIE (2016) tells the story of Winnie Mandela, one of the most misunderstood and intriguingly powerful contemporary, female political figures. As her husband Nelson Mandela served out his sentence in prison, Winnie took centre stage before the world as the face of the African National Congress. She became an icon for an adoring, but fickle public that first cast her as the Mother of the Nation, and then cast her down as a sinner. Unflinching in her pursuit of progress, history still paints Winnie as a supremely controversial figure, a victim turned perpetrator. Looking to redress the balance, filmmaker Pascale Lamche offers a nuanced portrait of a woman condemned for her radical role in the liberation of her South African people under apartheid. Run time is 84 minutes.
Tickets from £5; Curzon Bloomsbury, The Brunswick Centre, Bloomsbury WC1N 1AW; Visit DocHouse for details.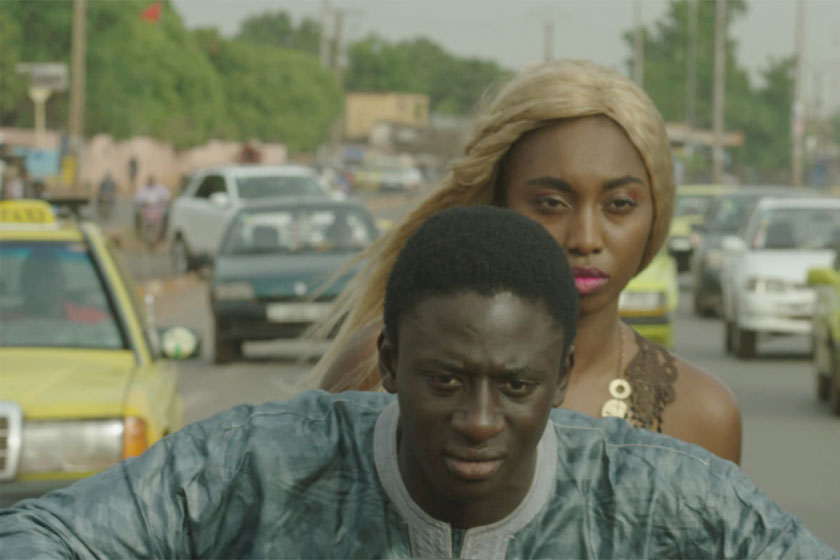 Wùlu (2016) Screening, South By South
23, February; 7pm
South by South, the South London Gallery's quarterly screening of innovative African cinema, presents the award-winning film Wùlu (2016), directed by Daouda Coulibaly. The film follows a young man who begins trafficking drugs and quickly becomes embroiled in a Malian drug ring. The film follows a filmmaking masterclass, attendees of which can view the film for free.
Tickets from £3; South London Gallery, 65-67 Peckham Rd, London SE5 8UH; Visit South London Gallery for details.
Lubaina Himid, Hollybush Gardens
10 February – 24 March
She just won the Turner Prize for her paintings, prints, drawings and installations that explore Black identity using everyday materials. Her work celebrates the African diaspora while referencing the history of slave trade and the unattributed, unacknowledged contributions of hardworking people. Until now, an under-recognised artist, Lubaini Himid has the art world abuzz with this opening of her new work.
Free, Hollybush Gardens, 1-2 Warner Yard London, EC1R 5EY, visit Hollybush Gardens for details.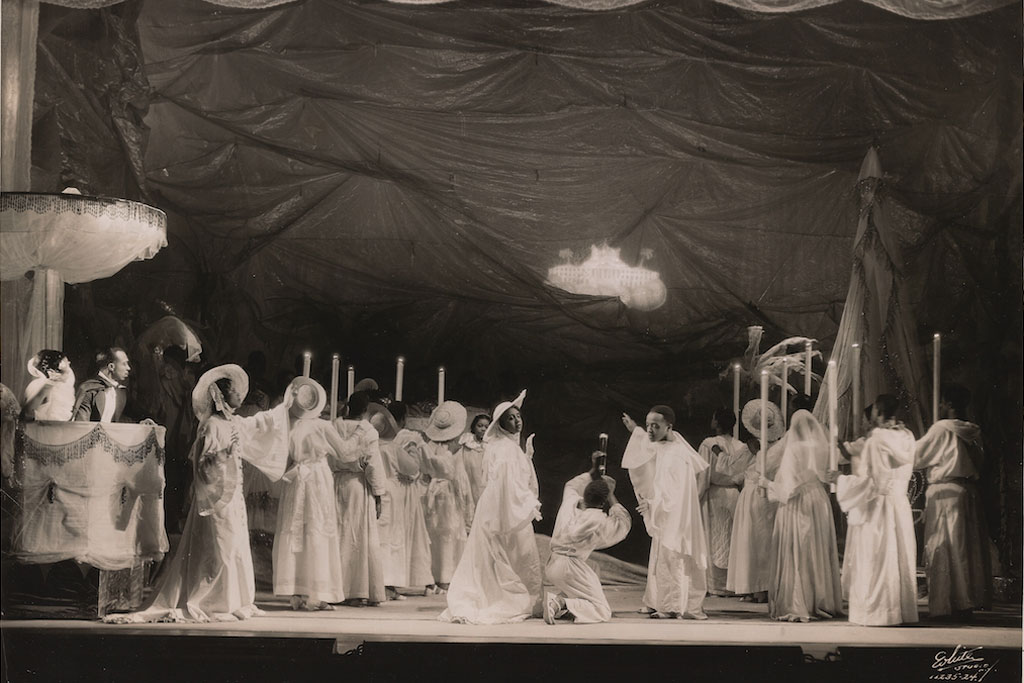 4 Saints in 3 Acts – A Snapshot of the American Avant-garde, The Photographer's Gallery
Until 11, February
In 1934, the ground-breaking, American, modernist opera Four Saints in Three Acts premièred in Hertford, Connecticut. Composed by Virgil Thomson with a libretto by Gertrude Stein, the opera came to epitomise a unique experimental moment and was considered a seminal work of the trans-Atlantic, American avant-garde. Not only did the opera defy form and content with big names on its bill, but also the cast was made up entirely of African-American performers, portraying European saints. The exhibition itself brings together over 80 photographs, from cast portraits to stage and behind-the-scenes shots, by photographers such as Lee Miller, Carl Van Vechten, George Platt Lynes and Thérèse Bonney.
Tickets from £2.50; 16-18 Ramillies St, Soho, London W1F 7LW, Visit The Photographer's Gallery for details.
Black Sound, Black Cultural Archives
Until 17, February
Catch this exhibition on Black British music's journey of creative independence before it closes. In a celebration of the pioneers who moved Black British music from the margins to the mainstream, sound, moving image and archival material are broken up into three segments: Original Imports, D.I.Y Culture and Re-mastering the Mainstream. These themes track the evolution of multi-cultural Britain through sound.
Free, Black Cultural Archives, 1 Windrush Square, London SW2 1EF, Visit Black Cultural Archives for details
What to do right this second? Watch the video of Martin Luther King's 'I Have A Dream' Speech.
For more to do every day of the year, look inside our diaries for London happenings and country cultural affairs. 
---