BBC Documentary Presenter Cherry Healey gives Country & Town House an insight into her home life with our 'at home with…' Q&A.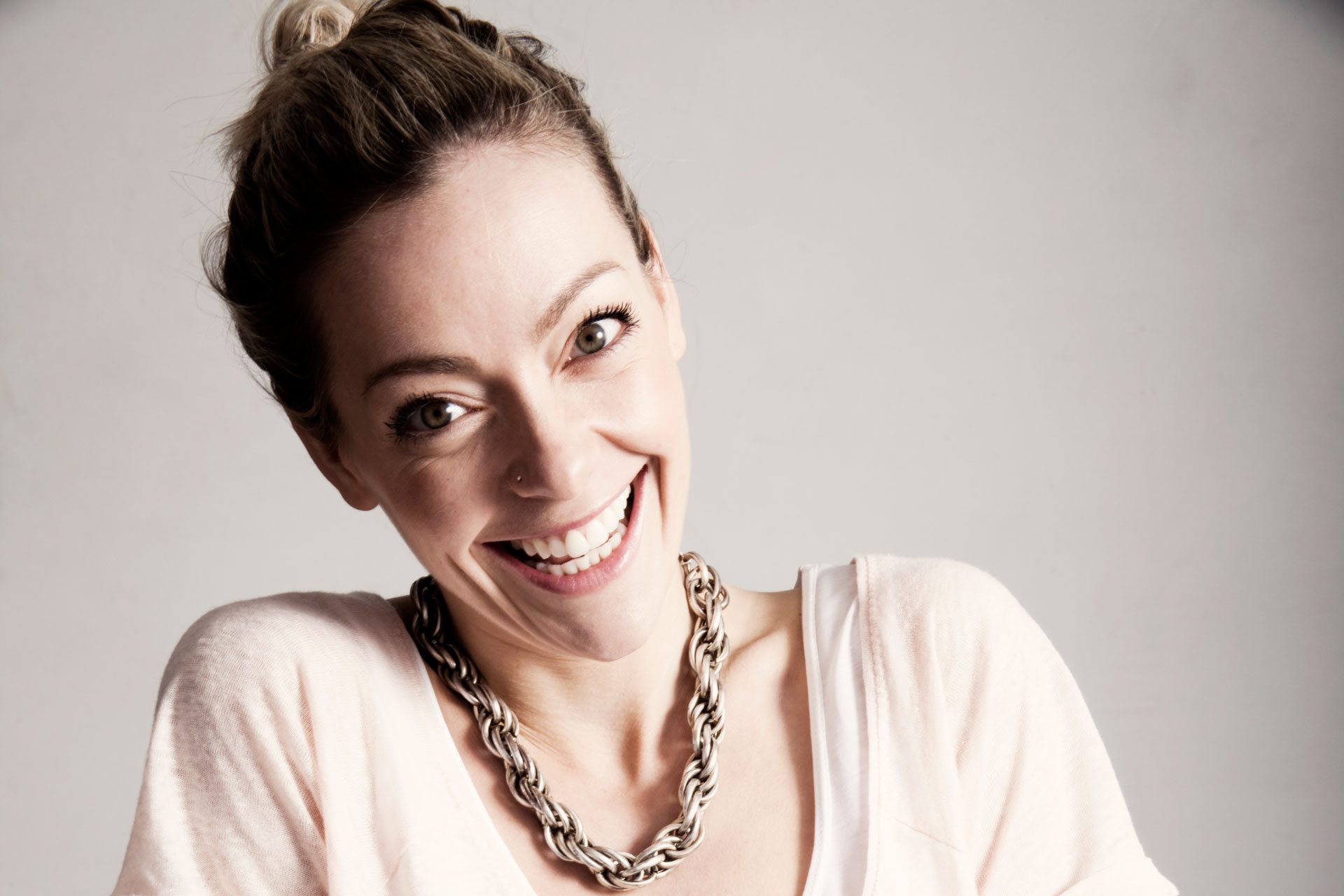 What's your house like?
My house is a new build which I wasn't attracted to at first – the estate agent pretty much forced me to see it. The minute I walked inside I knew it was the right place for us. For my budget there is so much space – every room is generous so no one has the short straw. I do miss the charm of a period property but I do not miss the drafts. It's a three-bedroom property with a garden and a big roof terrace. The other houses on the road are all lovely London period houses and then, at the end, my house is one of three modern buildings – I have grown wisteria up the wall to soften the façade. I was worried that I'd pine for the period property romance but I honestly don't – the last thing I need is a roof that needs re-tiling or a basement that needs damp-proofing (I've been hit with both of those before).
100 Years of Suffrage: What It Means to be a Woman in 2018
My favourite thing is the open plan ground floor – if I'm cooking and my kids are drawing or playing with their toys, we're still all together. My son cooks with me so much more as he sees what I'm doing and my daughter sits at the end of the kitchen island to do her homework so I can help her while I clear up supper. It's such a good space for being together as a family. My neighbours are lovely, too. There is a family on one side with small children so we sometimes have Wine O'clock natters and are always borrowing thermometers and calpol from each other, and on the other side is a Series Producer for the BBC so we can have a good gossip over the fence.
How does your home reflect you as a person?
I think it's practical. I originally wanted a period property but, for my budget, I was looking at flats that needed so much work and one room was always a little rubbish, either the kids or I would have felt a little short changed! I also love that the house is so warm (which is fabulous for the heating bills) and I'd like to think that reflected me, maybe it's just that we're both well-insulated…
If we knocked on your door, how would we be greeted?
Well firstly you would either love or hate my pink door and gold squirrel knocker! My mum does not like it but my neighbours do. The jury is out… And you would be welcomed in and immediately jumped on by my cats or children and I would thrust a tea or G&T or a wine into your hand – it is certainly not a formal atmosphere in the house.
What's your favourite room in the house?
While I love the ground floor for its open plan togetherness, on an entirely selfish level, I adore my bedroom. The walls are a soft grey and I have a low wooden Japanese bed. I keep it calm and tidy. In the evening I light candles and it's an amazing room to retreat to after a bonkers day hustling and parenting and cleaning and chatting and tidying.
There is also an en-suite shower room which is also calm; no kids toys allowed! It's amazing to be able to have somewhere that is grownup and peaceful. But perhaps the best bit is the terrace, again I've kept it quite Japanese, lots of evergreen plants in big grey pots and a raised bed for growing veg. I've got carrots, Brussel sprouts, kale, tomatoes (in the summer) and lots of herbs. Over the summer a swarm of tiny caterpillars ate most of the green veg but the carrots survived! It was so fun to have the terrace in the summer and pick tomatoes with Bear- although he eats them straight away so it's less 'collecting' and more 'scoffing'.
What's the most expensive thing you've bought for your home?
I recently bought a lovely fridge freezer that was £850 – when I moved in (a year ago) I thought the existing fridge would be fine but it kept leaking and the veg would always freeze if it went anywhere near the back. So for Christmas (well January sales) I went to town and bought a sexy new Panasonic one – it's bigger, uses less energy and never leaks. It's dark grey which I love.
What's the oldest thing in your home and how did you acquire it?
The oldest thing is a framed letter thanking my grandfather for his service in the Home Guard, issued in 1944.
If we snooped in your kitchen what would we find in your fridge?
The usuals – milk, veg, ketchup, cheese, yoghurts. My trusty HelloFresh box, which means different ingredients and recipes each week, which is great so we don't get stuck in a recipe rut.  There would also be some pineapple coconut water (which is what I drink in the evenings if I'm trying not to drink wine!), probably some veggie sausages (I'm not veggie but we all really like them and they're quick, easy and healthy), probably some leftover chicken, always leftover mashed potato (Bear's favourite) tons of veg (always carrots) and some mango or pineapple and a bar of chocolate (I like it when it's nice and cold and crunchy!). Oh and wine, obvs.
And if you invited us for dinner, who would be there and what would you cook?
I'm glad you're coming for dinner – I'm working with HelloFresh at the moment and we're encouraging the nation to take part in the #DinnerTimeChallenge.  Did you know that 72% of the nation think that eating together around the table is a thing of the past?  I think that's really scary –  so we're trying to sit down altogether more often, and you'll have to leave your phone at the door as we've banned all screens from the table.   My boyfriend would be there and he might cook because he's really good (and then I can chat!). He or I would bake a big hearty piece of fish marinated with miso (it's sweet and delicious and slightly caramelises) with either coconut rice or sweet potato stack (layers of beetroot and mashed sweet potato and avocado – sounds odd but it really works). For pudding we'd have soft date, madeira and chocolate cake with vanilla ice cream. And Vino Verde to drink. (I'm really hungry now.)
If we rifled through your wardrobe, what favourite items or things of significance would we find?
One of my favourite pieces is a blue floral jumpsuit that I've worn a thousand times (I once wore it to a wedding at the Palace of Versailles where everyone else was wearing ball gowns – I hadn't really clocked the dress code!) and also my favourite silky, dark green wrap dress that is excellent for date night! But mainly you would find a thousand grey jumpers (I have a problem) and comfortable clothes. About 90% of the time I opt for comfort. When I'm not filming I will wear gym leggings (regardless of if I'm going to the gym!) and t-shirt and a big jumper or cardigan and Superga trainers.
It's Saturday night at home, what's the plan for the evening?
Definitely crisps and, for the adults, wine! And then we'll cook something really delicious and easy and often the kids will help (or beg to watch SpongeBob depending on how tired they are). We watch whatever the big Saturday night show is – I love that collective experience of watching a show with the rest of the country – and then, once the kids are in bed – as many movies as we can stay awake for – not glam, I know, but pretty damn good.
Cherry Healey is supporting HelloFresh's #DinnerTimeChallenge. They are encouraging the nation to eat together as much as they can for 30 days to see the physical and emotional benefits of eating around the table.  For more information go to www.hellofresh.co.uk.
What's on this week in the town? And in the country? Check out our culture diaries before you fill in yours. 
---