Iconic Mayfair hotel Claridge's has revealed its 2019 Christmas tree, created by designer Christian Louboutin – and this year there's an interactive element…
Located in the centre of the hotel's lobby, the five-metre tree is accompanied by The Loubi Express, a red train carriage topped with wrapped gifts and bedecked in signature Louboutin red livery. The train is said to be travelling from Paris to London – a nod to Christian's French heritage. And, for the first time, guests are invited to drink and dine aboard the installation. The Loubi Express has four tables, complete with its own Cocktail Conductor offering champagne, cocktails and canapés including Claridge's legendary Lobster Wellington.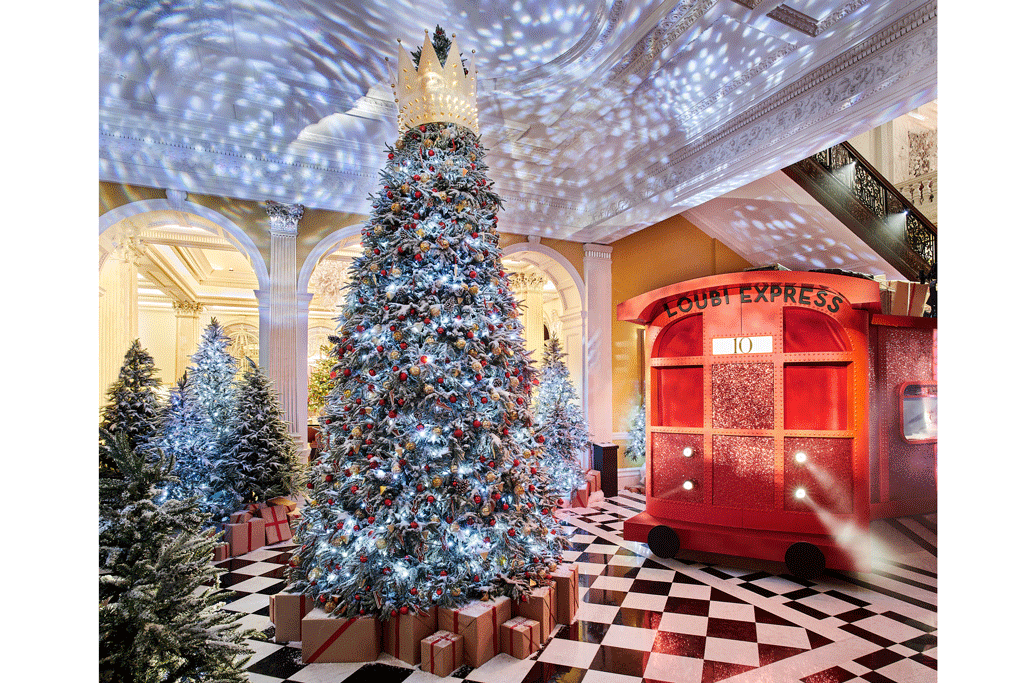 The tree itself is beautifully decorated with gold and red baubles, sparkling fairy lights, and shoe-shaped gingerbread biscuits adding a touch of Louboutin glamour. 'It is such an honour to be invited to design the Claridge's Christmas Tree,' said Christian. 'The hotel is my second home when in London and I am glad to bring a little piece of Paris to such an iconic London landmark. The idea of travel has always been a key source of inspiration in my work and I wanted to capture the excitement and romance of it. There is something nostalgic about travelling by train, it reminds me of grand adventures and journeys home.'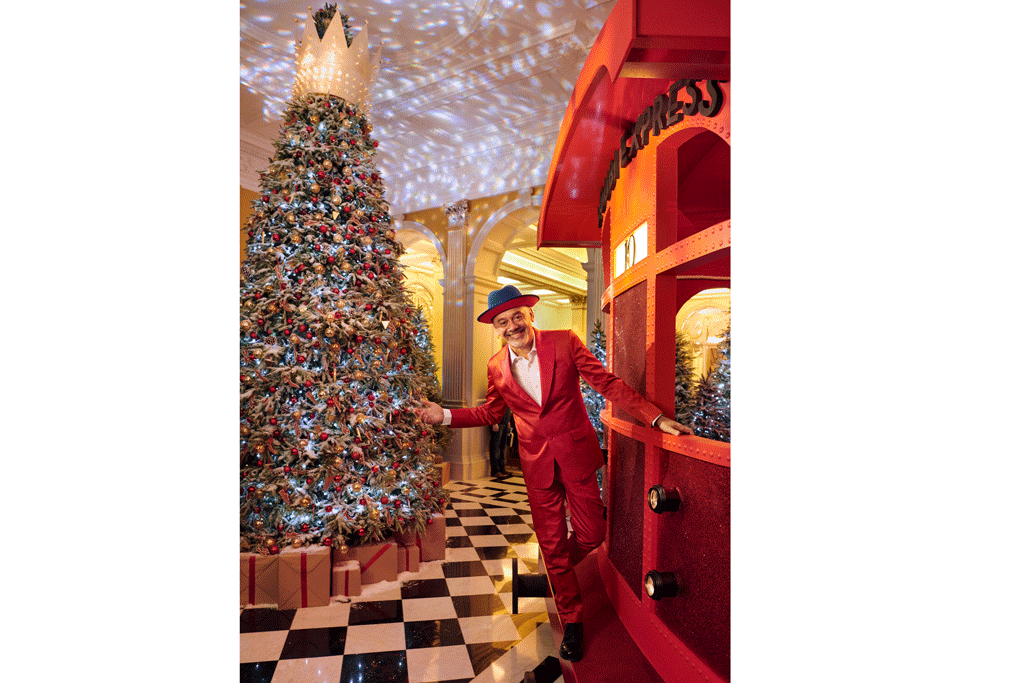 Claridge's is known for its fashionable firs – their Christmas tree is a seasonal landmark, for many marking the start of the festive season in the capital. The annual collaboration began in 2009 with John Galliano for Dior, and since then we've seen designs from the likes of Karl Lagerfeld, Christopher Bailey for Burberry, and Alber Elbaz for Lanvin. This year marks the 10th anniversary of their famed tree series.
Paddy McKillen, Claridge's co-owner, said: 'Christmas is always a particularly special time for us here at Claridge's, and we are delighted to have Christian bring his festive magic to the hotel. This is the first time in history that we have had something quite like this in the hotel lobby, and I hope The Loubi Express will be home to some of the most sought after tables in town.'
The Loubi Express bar is open from 22 November-31 December, Tuesdays to Saturdays from 5pm until midnight. Tables are allocated on a first come first served basis.
London's Prettiest Christmas Trees / London's Best Festive Menus
---