Nick Brandt's 'This Empty World' Photo Series is a Clarion Call for Change
Acclaimed photographer Nick Brandt's dystopian photo series is a harrowing reminder of the bleak future that lies ahead if action isn't taken...
This post may contain affiliate links. Learn more
Photographer Nick Brandt has dedicated the last 20 years to showing us what a world deprived of natural beauty could look like. The results are stark, says Lucy Cleland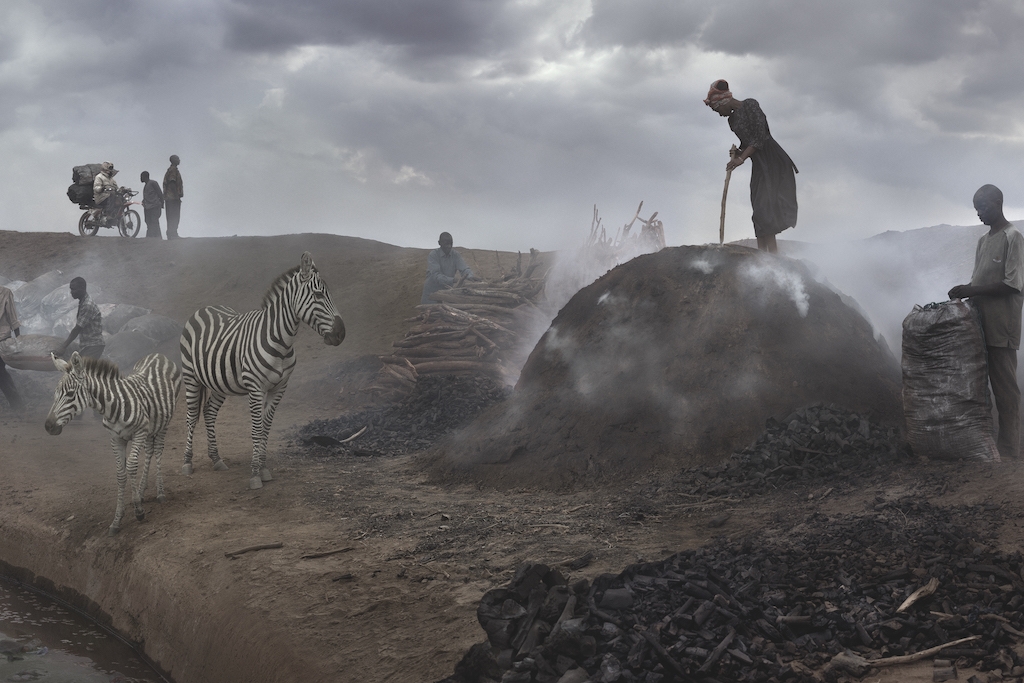 If ever you needed a compelling reason to change your behaviour and take the apocalyptic threat of global over-population a little more seriously, take a look at photographer Nick Brandt's extraordinary images, which might just give you pause for thought.
His latest project, entitled This Empty World – a series of seemingly impossible scenarios all set in Kenya in brooding half- light – is Brandt's first body of work in colour and, for exhibition purposes, the photographic prints are vast – up to 11ft long. This is important because if you look at them on a computer screen you may well misread them. 'I made them huge so you can see expressions on people's faces,' Nick explains. 'Otherwise they can look like they're the aggressors. The point of this work is to show that people are also victims of environmental degradation, with the rural poor being the worst affected. The people in the photographs are being swept along by the tide of progress. The real villains are off-screen.' By which he means the politicians and the industrialists who, in his words, 'put short-term financial gain ahead of the long-term economic benefit of protecting these areas, animals and people'.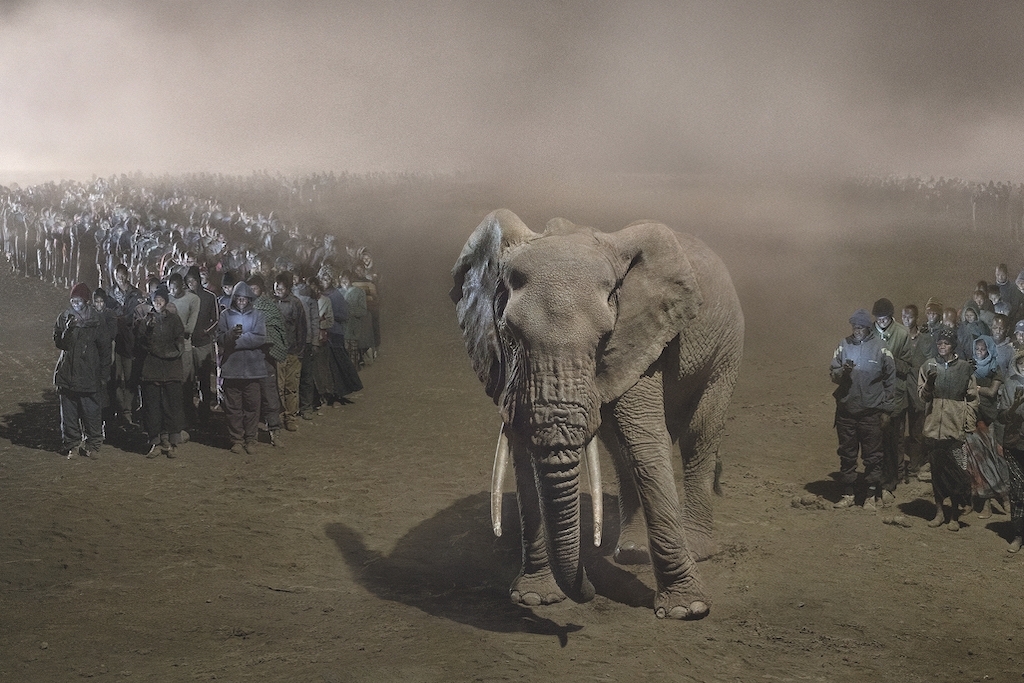 Nick first came to Africa in the 1990s, when he directed the video for Michael Jackson's single, Earth Song. So disturbed was he by the devastation he found there that he later returned to capture this changing world with still photography rather than moving images. For This Empty World he spent two years on and off in Kenya, such was the intricacy and challenge of the production process. 'We had ten cameras set up across the region – each positioned on a location that was pre-lit and connected via intranet back to where we were staying. The animals would come into frame [eventually] and motion sensors would set off the cameras which would shoot a panorama of three frames. Then, over the course of weeks and months, gradually and painfully, a series of photos were gathered of different species (but not enough) – no hippo, cheetah, leopard. Afterwards the set is built, the same lighting is set up and the people are cast and placed in position. The camera never moves.'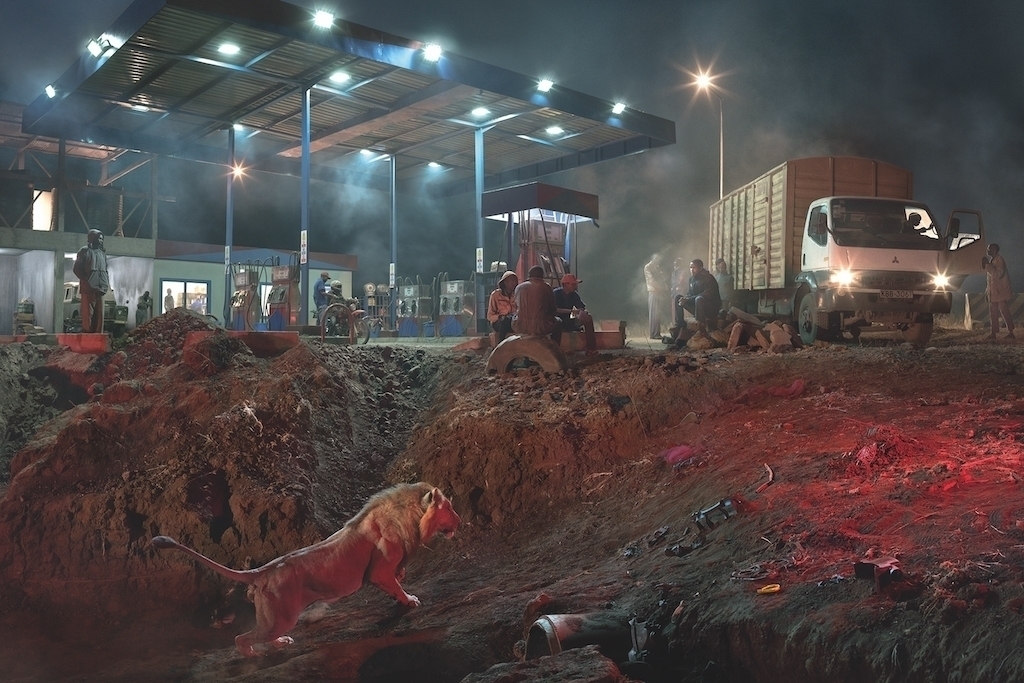 The results of this painstaking work show a world of the future that could all too easily be a reality – an elephant and her calf walking through a dusty, dry area where a bridge is being constructed, the workers sitting around on a break; a gazelle standing in the middle of a roundabout; a lion gingerly making its way through a concrete bus station – all drenched in this harrowing semi-darkness – as the animals only dare to come out at dusk. 'In this unprotected and populated area where I photographed this series,' continues Nick, 'the land was already completely eroded from over-grazing livestock. If you then take away the [wild] animals that still live there [by continuous construction and building work], there's very little for the local population to sustain them. The wild animals provide economic benefit through eco-tourism.'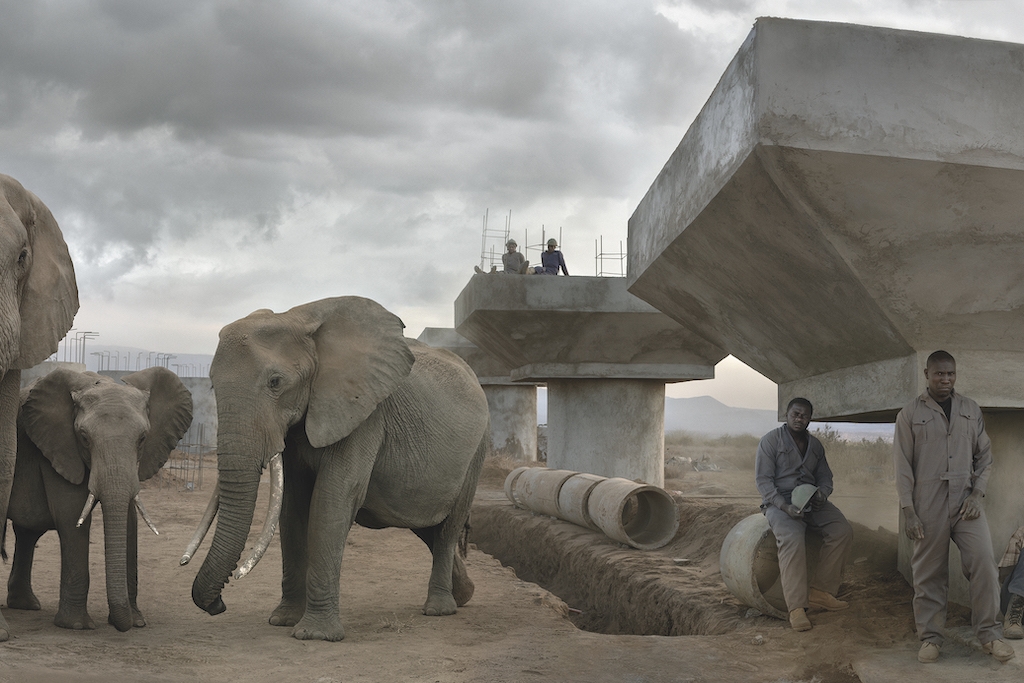 Nick funded the entire project himself and ensured no trace of the epic sets were left to further blot the landscape. 'Everything was recycled,' he confirms. In 2010 he co-founded his non-profit, Big Life Foundation, which is now the biggest employer in the area. Working with local communities, it protects around 1.6m acres of land between Kenya and Tanzania and therefore the animals that roam freely, unfettered by literal and geopolitical borders. Which is a reason for hope for this impassioned, determined and vocal photographer. 'Anger is my motivation, but what I cannot also get into these pictures is my hope. Very importantly, I do feel there is hope. Otherwise I would not have started Big Life. My work is a clarion call. I want to show what is actually happening.'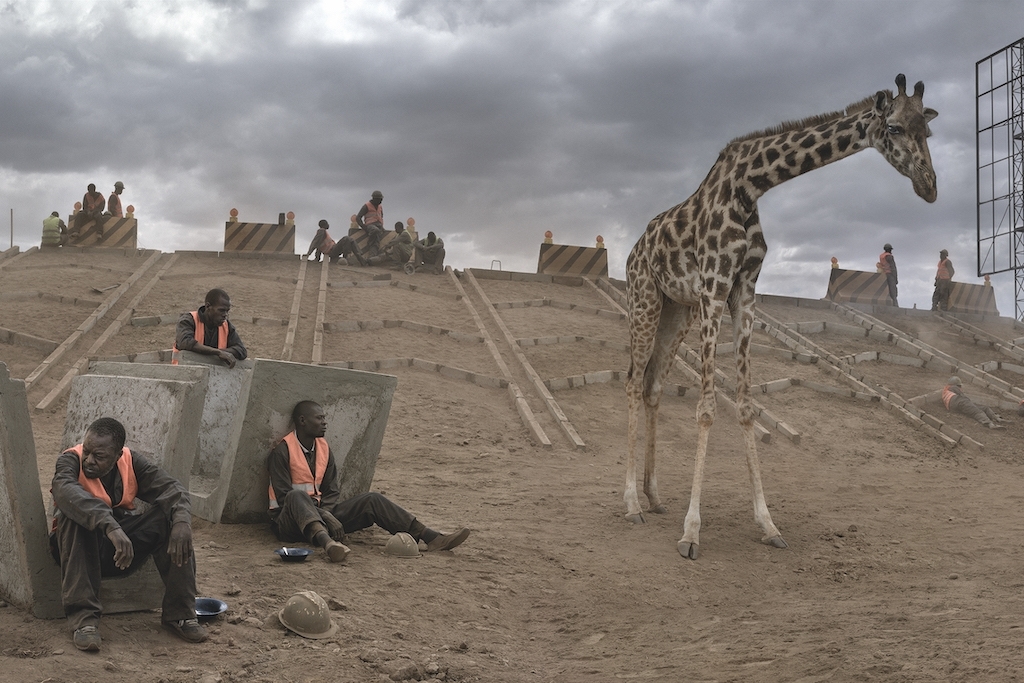 So, let's all heed that call and let's make our voices heard. Sometimes populism can be a positive. After all, who wants to live in an empty world?
See works from 'This Empty World' with Atlas Gallery at Photo London, 16–19 May. To learn more about Nick's non-profit, visit biglife.org or nickbrandt.com
---