'Call Me Anything But Ordinary', the largest UK exhibition to date from The Connor Brothers and the first time the British art duo have shown oil paintings alongside original sketches, opens 17 May.
In a collaboration with Professor Green and mental health charity CALM, the artists will auction an oil painting We Are All In The Gutter at Maddox Gallery.
An Auction at the Corner of Mental Health and Oil Painting
On 16 May, during Mental Health Awareness Week, the auction will be held to raise funds and awareness for and about the UK's epidemic of male depression and suicide. Not only does the work under auction relate to mental health in the Connor Brother's classically arch style, the exhibition itself does, too.
The title of the show refers to the social-media obsessed world in which we live, where fiction frequently masquerades as fact and people are free to promote their own personal brands through their own personal media channels 24 hours a day.
Andy Warhol did predict that in the future, everyone would be famous for fifteen minutes, and our reality can at times feel like the insipid, relentless version of his vision.
Rare Art by Harland Miller, David Shrigley, The Connor Brothers and Banksy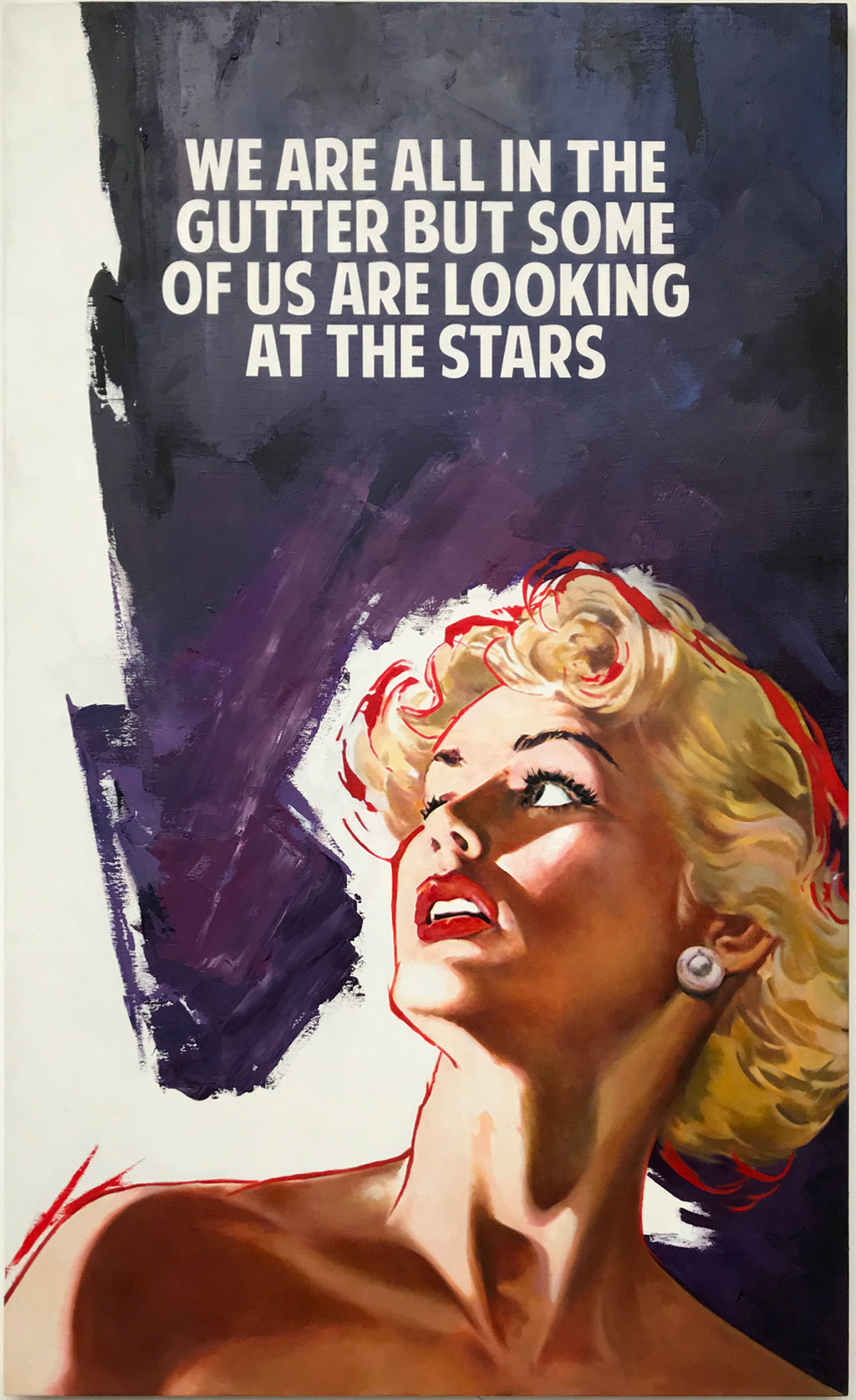 Social media has the power to take a great toll on mental health, indeed, which is why The Connor Brother's exploration of how the digital medium blurs truth and fiction in a disruptive way can be hurtful to its users.
The artist's latest work explores the boundaries of social media with images originating from 1950's Pulp Fiction novels, which, much like social media, were designed to provide readers with an escape from ordinary life. The text added to the paintings, some of which is written by The Connor Brothers and some borrowed from writers they admire, is intended to call into question the truth of these fabricated worlds.
Where & When: Until 6 June, Maddox Gallery, 112 Westbourne Grove W2 5RU
---