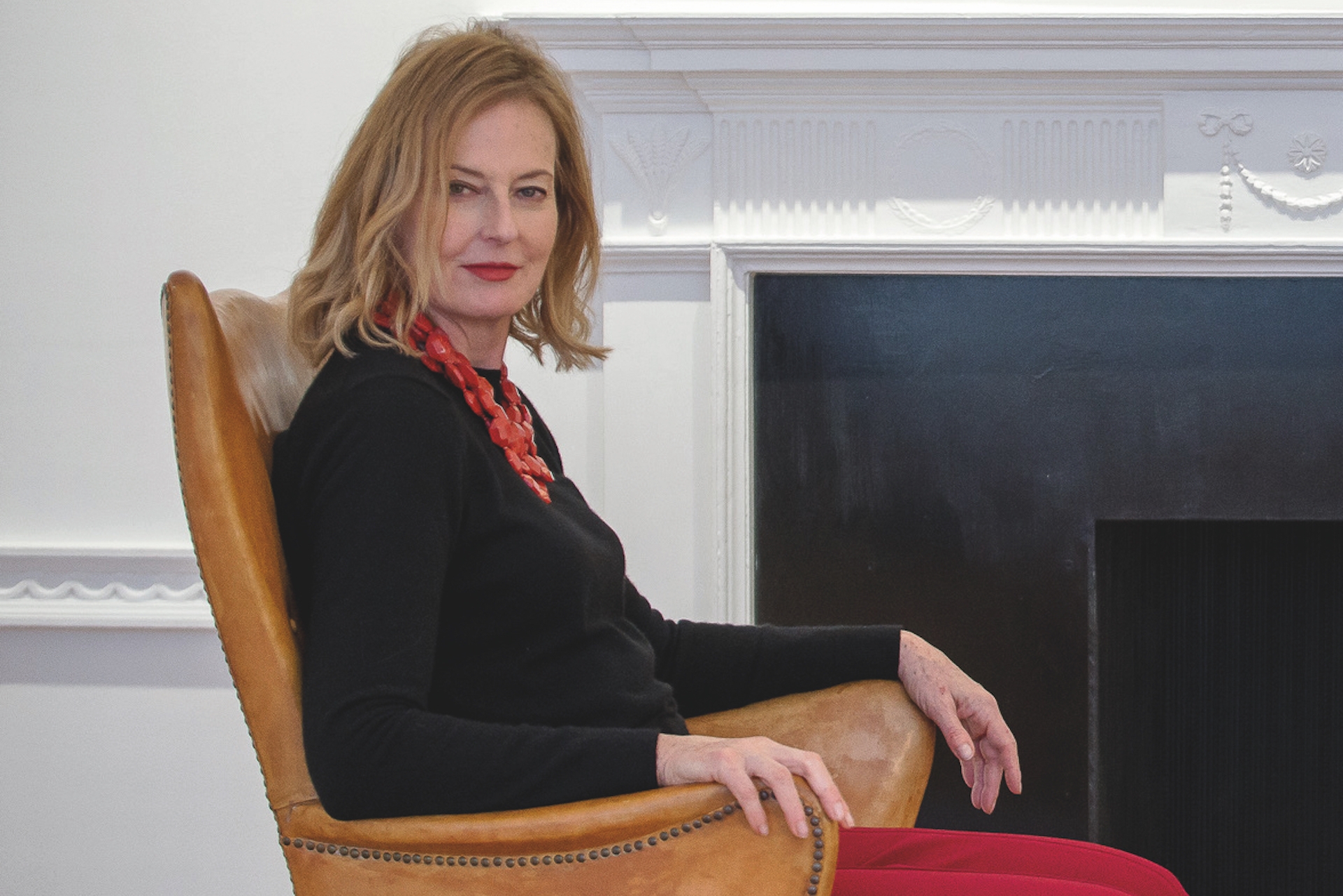 Conversations at Scarfes Bar: Julia Peyton-Jones
Getting to know the curator and illustrator
Julia Peyton-Jones talks to Charlotte Metcalf about life after the Serpentine, the joys of late motherhood, returning to her roots as an artist and Princess Diana.
Conversations at Scarfes Bar: Julia Peyton-Jones
Julia Peyton-Jones on Pia's World
The day before we're due to meet, Julia contracts Covid so we resort to Zoom. Though sounding fragile, she insists she's not someone to renege on a commitment and that I am doing her a favour by wanting to talk about her book. Julia's modesty, good manners and determined lack of pretentiousness define her, despite her dizzying rise to the zenith of the art world as director of the Serpentine Gallery, a position she held for 25 years, earning her a DBE.
Julia insists she was 'the worst-qualified candidate for the job,' but that, having landed it in 1991, she relished setting about transforming the tiny gallery into a global player, inspired by what Nicholas Serota had done at the Whitechapel Gallery and Charles Saatchi at Boundary Road. 
Early on Julia mounted two breakthrough shows, Objects for the Ideal Home and Broken English, exhibiting work by YBAs, including Damien Hirst's cabinet of fish. 'It was thrilling beyond measure to be doing all this with so few resources, as there was every reason to fail,' says Julia. Of course she didn't and the art world was agog watching Julia put the Serpentine on the map, increasing visitor numbers six-fold to over a million a year. She also commissioned renowned architects, who'd not yet built in the UK, to design a pop-up pavilion next to the gallery every summer. 
Julia masterminded the glamorous Serpentine Summer Party, which became London's hottest social ticket, especially after Princess Diana was photographed emerging from her car, hand outstretched. 'She was insanely beautiful in an incredible dress,' remembers Julia, 'and her patronage for the renovation of the building did absolute wonders. Back then people were coming in, looking at the art and saying, "My child could have painted that," so by associating with us Princess Diana changed attitudes to contemporary art.'
Although Julia had to spend time in the public eye, she admits to a dislike of parties: 'I am by no means a party animal and though it all looked glamorous, we were a tiny team, and everything was unpretentious. The Serpentine grew as we built a circle of supporters, and I kept pushing this beautiful little building and what we were doing up and up.' 
Then, in 2016, Julia surprised the art world by stepping down to become a mother at 64. 'It's like smoking or drinking, eventually you have to give them up,' she laughs (she long ago gave up both, decisions she ranks as among the best she's ever made). 'I'd done 25 years and I knew I couldn't be the mother I wanted to be while fulfilling my role the way the Serpentine deserved. Letting go was hard but today I'm the luckiest person on the planet.'
People were so intrigued by her late motherhood that few realised she was also giving birth of sorts to her rediscovered creative talents, attending artists' workshops in Italy. Long before she became a curator, Julia won scholarships to the Byam Shaw School of Art and the Painting School of the Royal College of Art in London, and completed a master's degree. Every new year Julia sets herself a challenge, and three years ago that was to sketch every day. Every night after Pia's bedtime, Julia created a visual diary of their day together, then posted it on Instagram. 'At the beginning my sketches were terrible and no one took any notice of my posts,' Julia asserts, 'but you just have to keep going and you can't ever look down. I'd draw 12 little scenes in a grid – ranging from Pia in the park or me making the bed – I needed that discipline of a simple structure. If you repeat something you get better and better, and I was also documenting an extraordinary time during lockdown.'
Friends suggested the diary would make a beautiful gift for Pia, so Julia sent her drawings to a publisher friend, Franz König (to whom she'd given his first job, running the Serpentine bookshop). 'Although friends suggested self-publishing the book, I didn't see this as an option and thankfully Franz eventually agreed to publish.' The result was Pia's World, which is a delightful, moving testament to the simple, daily joys of being a mother to a three-year-old.
Pia's World was published last summer when, after enduring months of tabloid speculation, Julia told her story to Vogue. 'It was very difficult writing about becoming a mother so late,' she says. 'But my book was published and for all the people who worked so hard on it I was determined to publicise it, so as not to let them down. I'm thrilled it's now out there, in Waterstones and WH Smith and elsewhere, and perhaps I'll have a big launch to coincide with my 70th birthday this year.'
Now the book's clearly a success, I ask what this new year's challenge will be. 'Ah! Well, I'm just finalising an idea actually,' she says mysteriously. No doubt she'll attack it with her usual determination and vigour, only ever looking upwards, just like her life.
Pia's World by Julia Peyton-Jones (Hurtwood Press, £9.95). piasworld.co.uk
READ MORE
Conversations at Scarfes Bar: Diana Thomas / The Best Eco-Friendly Sketchbooks