Luxury stationery designer Katie Leamon has teamed up with North Yorkshire's Middleton Lodge Estate as part of their #MadeAtMiddleton series to run her first ever workshop. Here, she tells us why crafting is having a moment in the UK, and how you can get involved.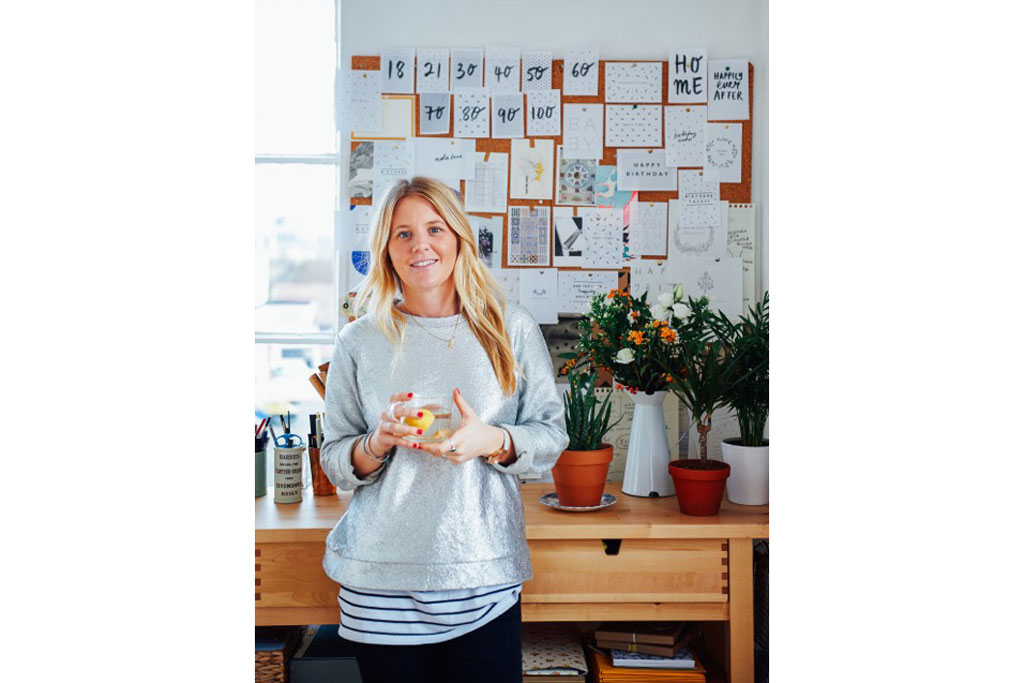 Katie Leamon Q&A
Artisan making & crafting is going from strength to strength in the UK – why do you think this is and what do you predict for 2018?
Personally, I think it's a reaction to the increasingly technological world we live in, people are craving something tangible, something personal, made with love and care, that isn't something that a machine can replicate. I think it's going to continue to grow and develop, but we will have to continue to think ahead and generate original ideas for it to stay strong and continue to be desirable.
How did you get into your field? What is the process from idea to inception?
I studied design then worked in fashion, but have always had an affinity with paper product so when I wanted to start my own business it was an obvious area for me to move into and something I was passionate about which I think is key. I start with a sketch, lots of scribbling in my sketch book then refine the idea on Photoshop or illustrator. The hand printed designs are then made into polymer stamps that we then use an antique press to individually hand print the cards.
5 Crafts Trends for 2018 (& Where to Learn Them)
What's the best thing about 'making your own'?
For me it's the satisfaction that comes with a happy customer, seeing people's faces when you send them a hand-written card or letter, or beautifully presented gift. As a designer, it's also seeing my designs come to life. I have a very active imagination and often envisage what I want to achieve before I do something, so when it comes out how I planned, or better, it gives me huge satisfaction.
Do you predict a further shift toward craft businesses in the UK for 2018?
I think so, I hope so. I do unfortunately also see a lot of the same thing out there, so it's important for us all to keep thinking of new ideas to keep things fresh and original as well as continuing to push independents. I think collaborative work such as this workshop are also going to see a large increase, as businesses work with one another to offer something unique and utilise each of their skills or abilities together.
Are there any other crafts/projects you do as a hobby?
I am always adding and changing things in the house, I love plants and finding unusual plants and pots. I also love fine jewellery, I have done a couple of workshops and would love to do more one day on a larger scale.
At Katie Leamon's #MadeAtMiddleton workshop, she will be teaching attendees all about press printing, personalisation and gold foil printing. Guests will get to design and create their very own personalised postcards, letter sets or correspondence sets and greeting cards to take home. middletonlodge.co.uk to find out more
What's on this week in the town? And in the country? Check out our culture diaries before you fill in yours. 
---