The annual celebration of the River Thames returns with a creative and diverse programme that inspires, connects and enthrals. Throughout September different events will take place to celebrate the River Thames and why it is important to London. Read our guide to make sure you don't miss out on the best events…
This year's Totally Thames Festival programme focuses on the timely issue of plastic pollution in our rivers and oceans, Handel's 300th Anniversary of Water Music, and stories of the river.
The C&TH Guide to the Totally Thames Festival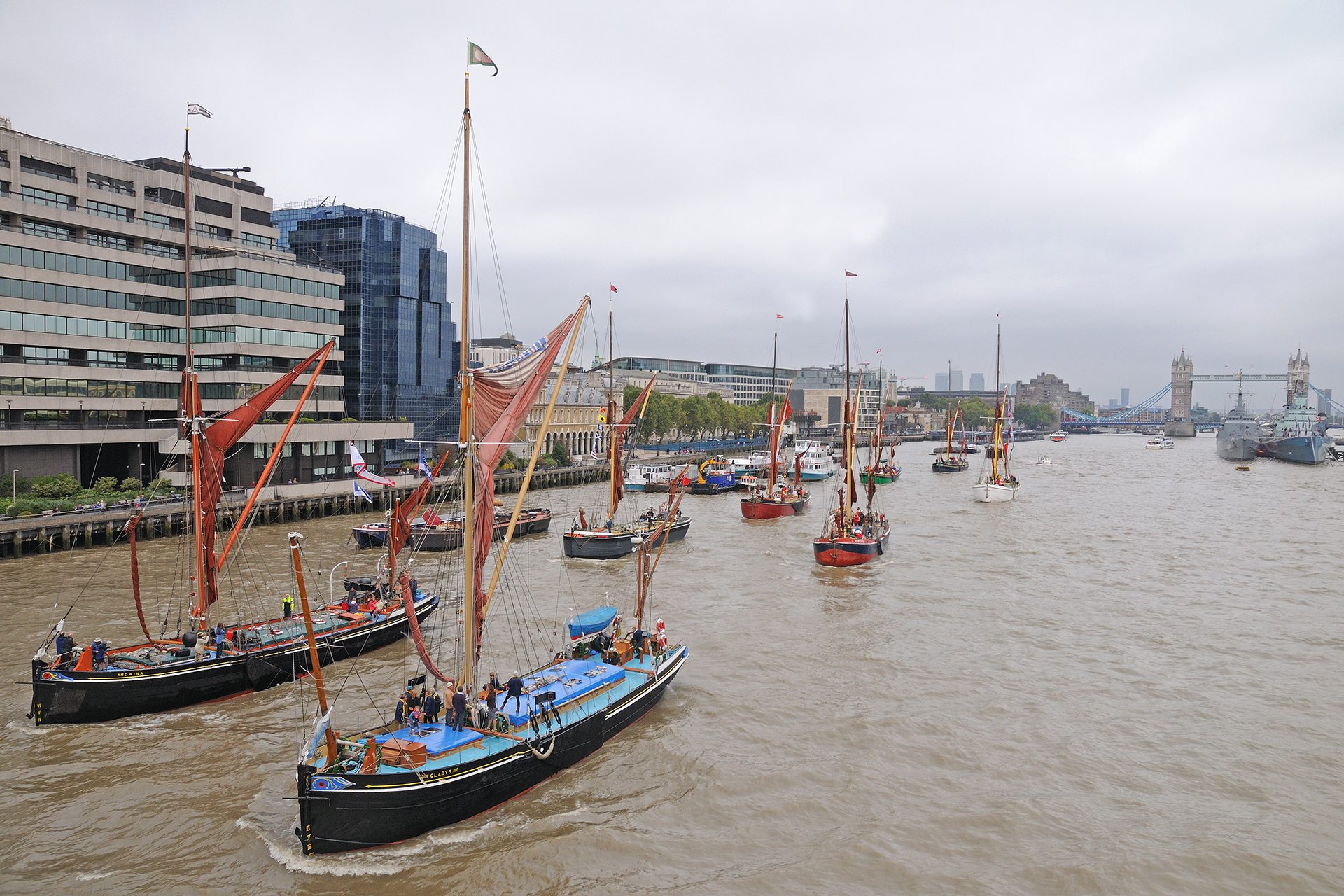 What is it?
Totally Thames brings the River to life in a month-long season of events along the river's 42-mile stretch this September.
Travelling over 210 miles, starting as a small trickle in the Cotswolds and out through London into the North Sea, the River Thames is one of our city's biggest assets. Many Londoners have never engaged much with the River, so this is the chance to see all things cultural, artistic and active.
When is it?
1 – 30 September 2017
What to look out for…
5 September, HandleBards performance of As You Like It 
HandelBards is the world's first cycling theatre company. They pedal from venue to venue with all the props and set ready to perform environmentally sustainable Shakespeare across the globe. This all-female troupe will perform at the Brunel Museum Tunnel Shaft. It's charmingly chaotic bicycle-powered Shakespeare! Buy tickets here
6 September, Boat Poets 
Boat Poets – Four young emerging spoken word artists on tidal residencies. Artists will explore the history of life on the River with river boats, barges and tugs. Jeremiah Brown aka SugarJ, Erin Bolens, Toby Campion and Rachel Nwokoro will perform at the National Poetry Library and the Tongue Fu Boat Party, as well as popping up on MBNA Thames Clippers for National Poetry Day.
9 September, The Great River Race
The Great River Race – London's 21.6 mile River Marathon with over 300 crews from all over the globe. The race attracts every level of competitor from those who enjoy fun, fancy dress and charity stunts, to serious sportsmen and women who like to win and become the UK Traditional Boat Champions in the process. It is guaranteed to be a fun day out for competitors and spectators alike.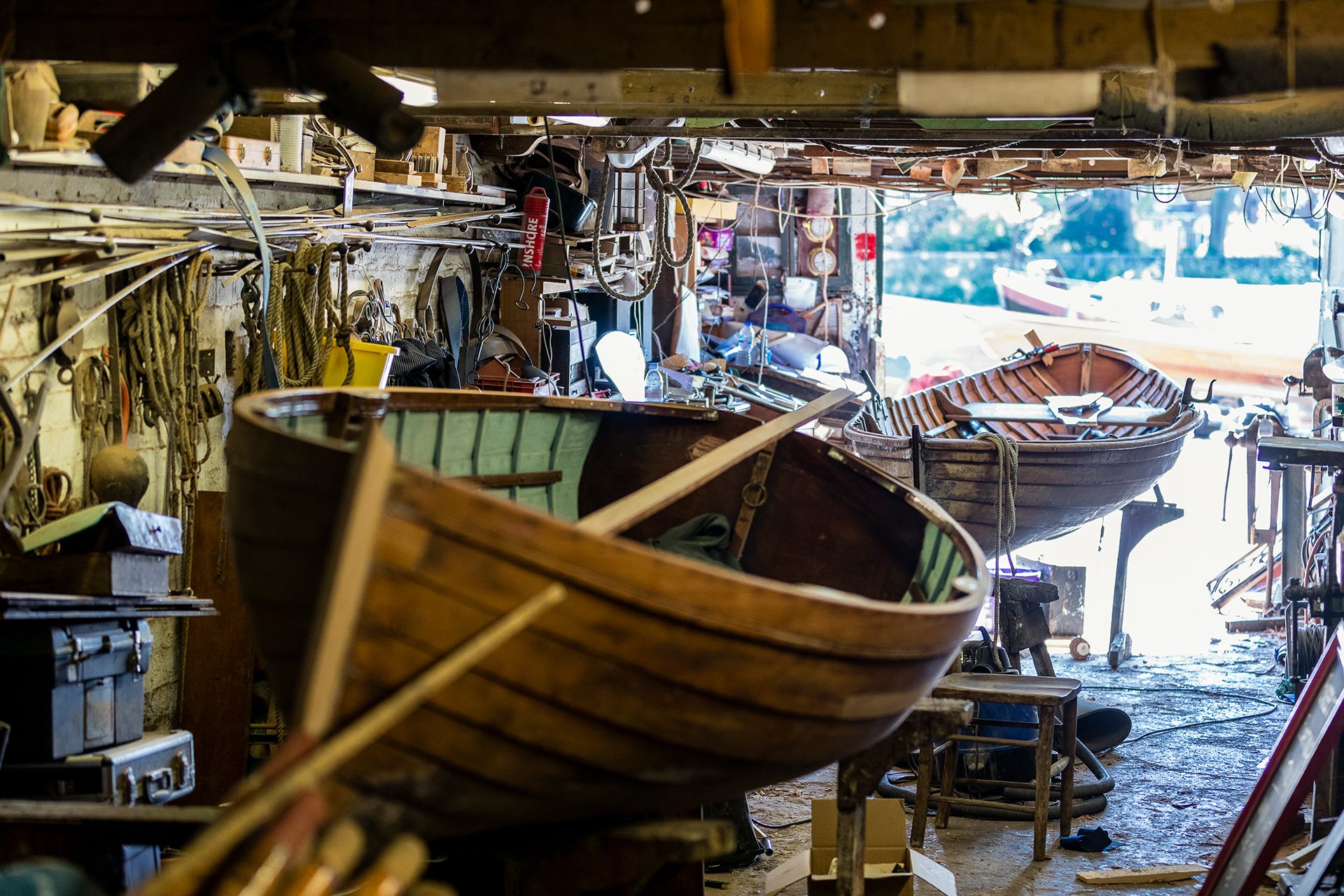 7 & 20 September, Cutty Sark Tour: 
Explore the world's sole surviving tea clipper in all of her glory with her fascinating story. From her maiden voyage in 1870; to delivering vast quantities of tea to Victorian London; to becoming a cadet training trip, it all happened on the River Thames. You can now walk underneath her at Greenwich as they have raised Cutty Sark 3m above ground!  Buy your tickets here
17 September, Kids Choir 
Kids Choir – On the shore, 400 Primary school children from across London come together at The Scoop (Queen's Walk, London SE1 2DB) to perform an array of songs including a contemporary response to Handel's Water Music by Hunter Cobblentz.
22-24 September, Bascule Chamber Concerts 
Bascule Chamber Concerts – Composer Iain Chambers returns with his third edition of Bascule Chamber Concerts inside the cavernous bascule chamber of Tower Bridge. This year's concerts showcase three major new works, alongside commissioned spoken word performances, and an immersive sound walk exploring London's greatest hidden space – coinciding with the 300th anniversary of Water Music. 
25 September, The Tongue Fu Boat Party 
For its 10th Birthday, Tongue Fu sails down the River Thames in style with the beautiful Dixie Queen Paddle Streamer. Chris Redmond will be hosting the night along with guests, Abandoman's Rob Broderick, Vanessa Kisuule, Inua Ellams, Dizraeli, Bellatrix and Boat Poets, Erin Bolens & Rachel Nwokoro. It promises to be a riotous event with live literature, music and improvisation! Book tickets here 
Throughout September, The Working River 
The Working River documents the stories of the working lives in London's Boatyards. These exhibitions will be taking place at venues across London, including photography by Hydar Dewachiand and a documentary film produced by Digital:Works illustrating the oral histories with key figures in London's Boatyards, and the changes that have occurred over this time. Watermans, 40 High Street, Brentford TW8 ODS
Don't Miss…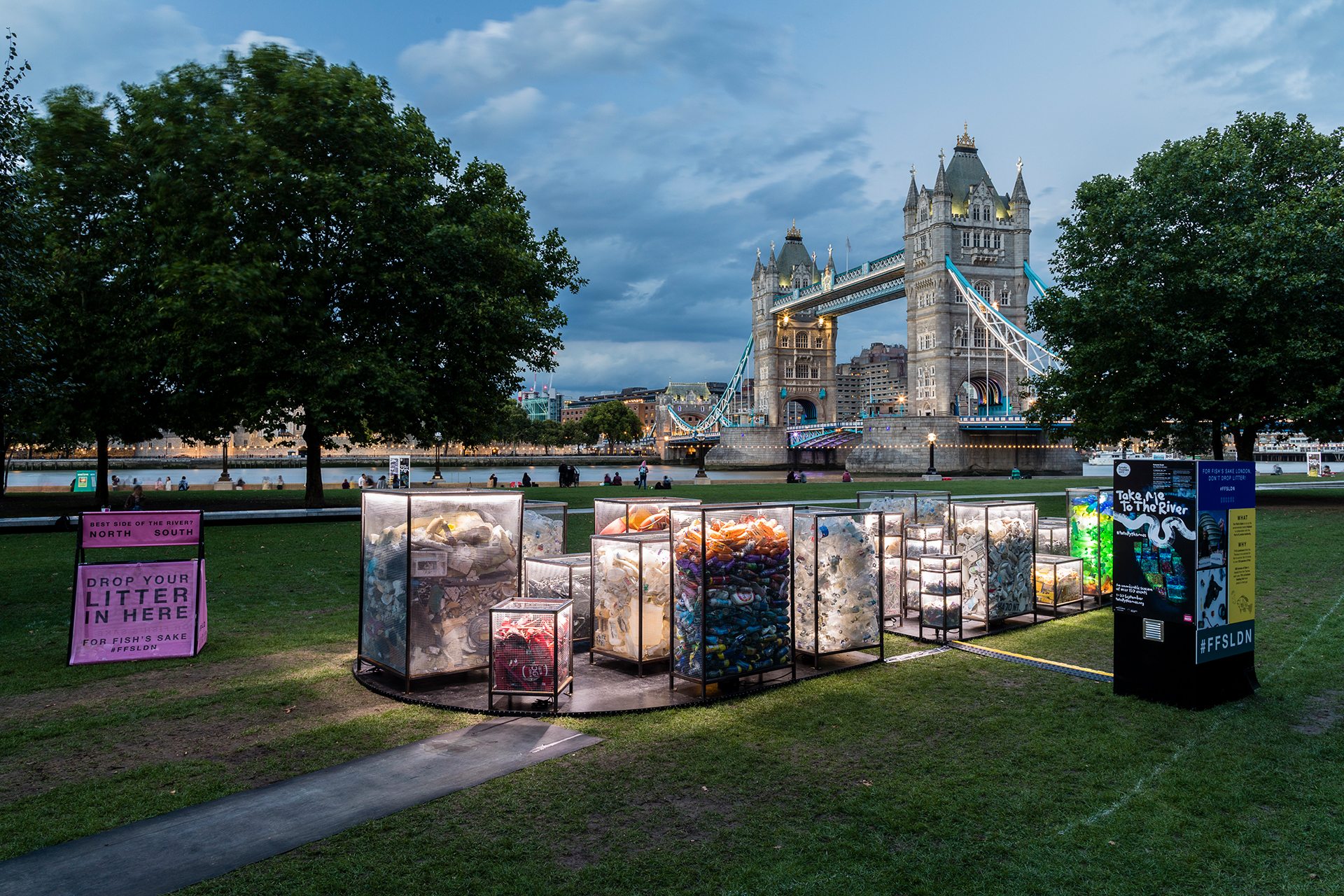 This large-scale piece of artwork! It has been created by collecting plastic from over 40 beaches along the tidal Thames down to the Estuary. Future Dust by Maria Arceco (illuminated by Tim Scheffer, a Dutch interactive light artist) highlights The World Economic Forum's prediction that by 2050 there will be more plastic by weight in the sea than there is fish. By showing her installation across various London Thames Riverside locations she hopes to bring to light the main issue the sea has with waste and plastic.
As described by The Mayor of London, Sadiq Khan, 'This festival celebrates one of our city's major assets, bringing its history to life through a fantastic variety of free activities including concerts, exhibitions, installations and performances. From learning about environmental issues facing the river to hearing about those who live on it, there's something for everyone to get involved in this September'.
Tickets?
Tickets can be purchased online or call 020 7928 8998
The festival takes places at locations across London, up and down the 42- mile stretch of the Thames. Most events are free but some may require booking. The full programme is available here.
What's on this week? Read our culture diary
---