In celebration of London's highly anticipated Frieze week, renowned British contemporary and controversial artist Damien Hirst is showcasing a selection of works from his spectacular series, 'Treasures from the Wreck of the Unbelievable'. The awe-inspiring exhibition will be located within Claridge's art deco foyer this week, famed for its decadent afternoon tea, champagne bars and architectural charm, nestled within the elegant and artsy district of Mayfair.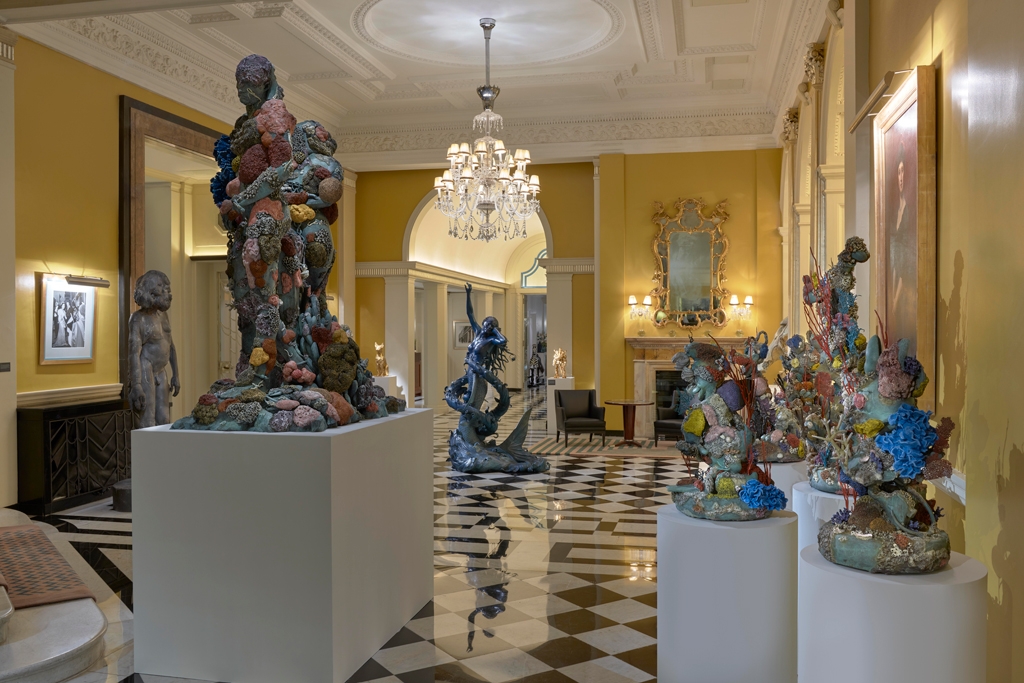 Head to the luxury hotel to catch a glimpse of Hirst's impressive works, based on the unearthing of the ancient 'Unbelievable' shipwreck, which first exhibited at the Punta della Dogana and Palazzo Grassi museums in Venice in 2017, where the creator subsequently caused a sea-storm within the art world.
Thirteen intriguing sculptures from the Titanic-esque exhibition – in which many still retain their original coral encrustations – will be displayed throughout the hotel's opulent lobby for hotel guests, visitors and art enthusiasts to enjoy. Delight in the Turner Prize Winner's magnificent Skull of a Cyclops, the large-scale skull of a female mammoth, a Metamorphoses-inspired statue, and Proteus, a surrealist sculpture based on an imposing shape-shifting sea god, among others.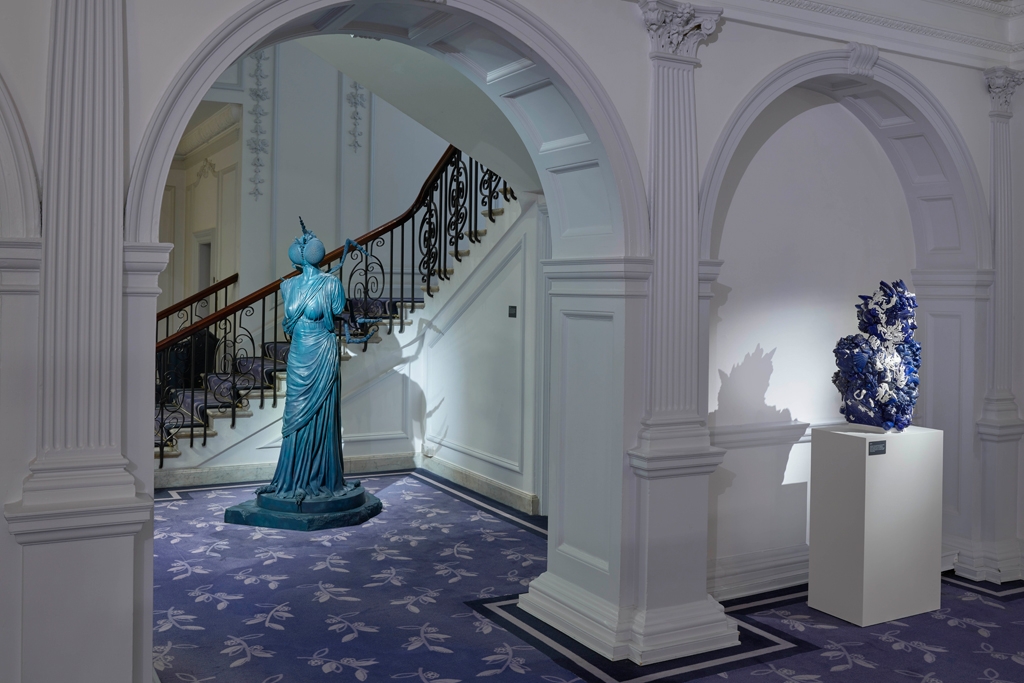 Damien Hirst said of the spectacular installation: 'It's amazing to have this group of works together in London. I love Claridge's and they are so good to me there – they make me feel like it's my home in London. To me, it always feels special when the Treasures are able to be seen in a group as you get more of a sense of the story and Claridge's is such an iconic space to show them in. I love the colour of the corals against the Art Deco surroundings.'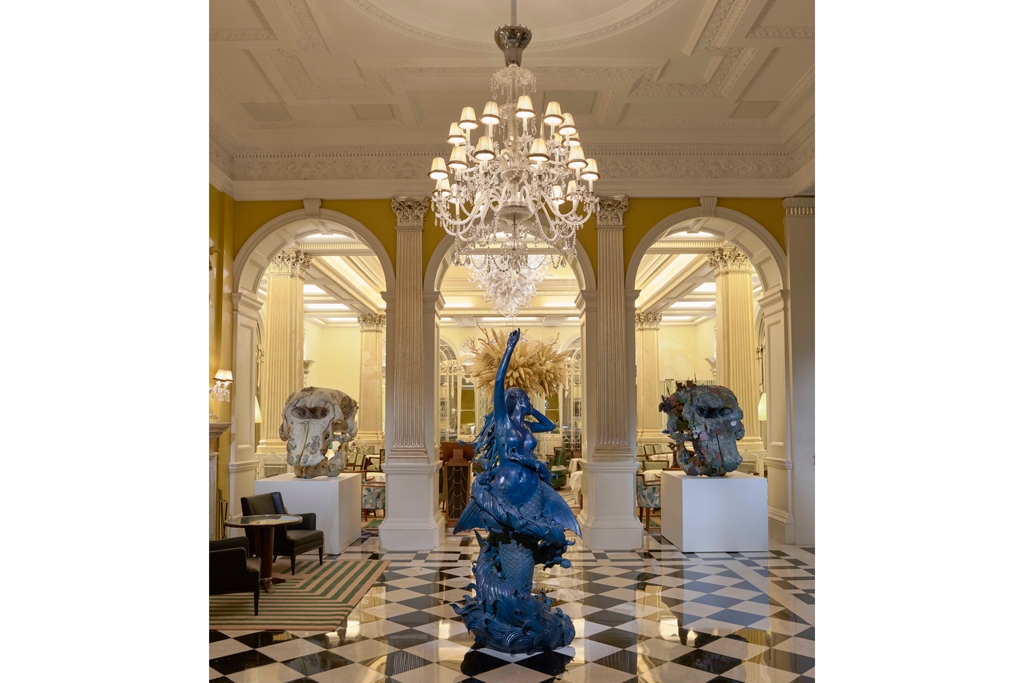 Co-owner of Claridge's, Paddy McKillen said: 'This idea sprung up over a delicious lunch in Provence with Damien and I could see through his eyes, his mind springing into action. What an honour for our beautiful Claridge's to host these amazing works. A unique experience to view these sculptures in our incredible surroundings. Thank you, we are eternally grateful to you Damien and your team.'
Damien Hirst, 'Treasures from the Wreck of the Unbelievable' will be exhibited in Claridge's lobby until Friday 8 November. Visit claridges.co.uk for more information.
READ MORE: Best Art Exhibitions in London | 10 Things to Do in London This Week
---