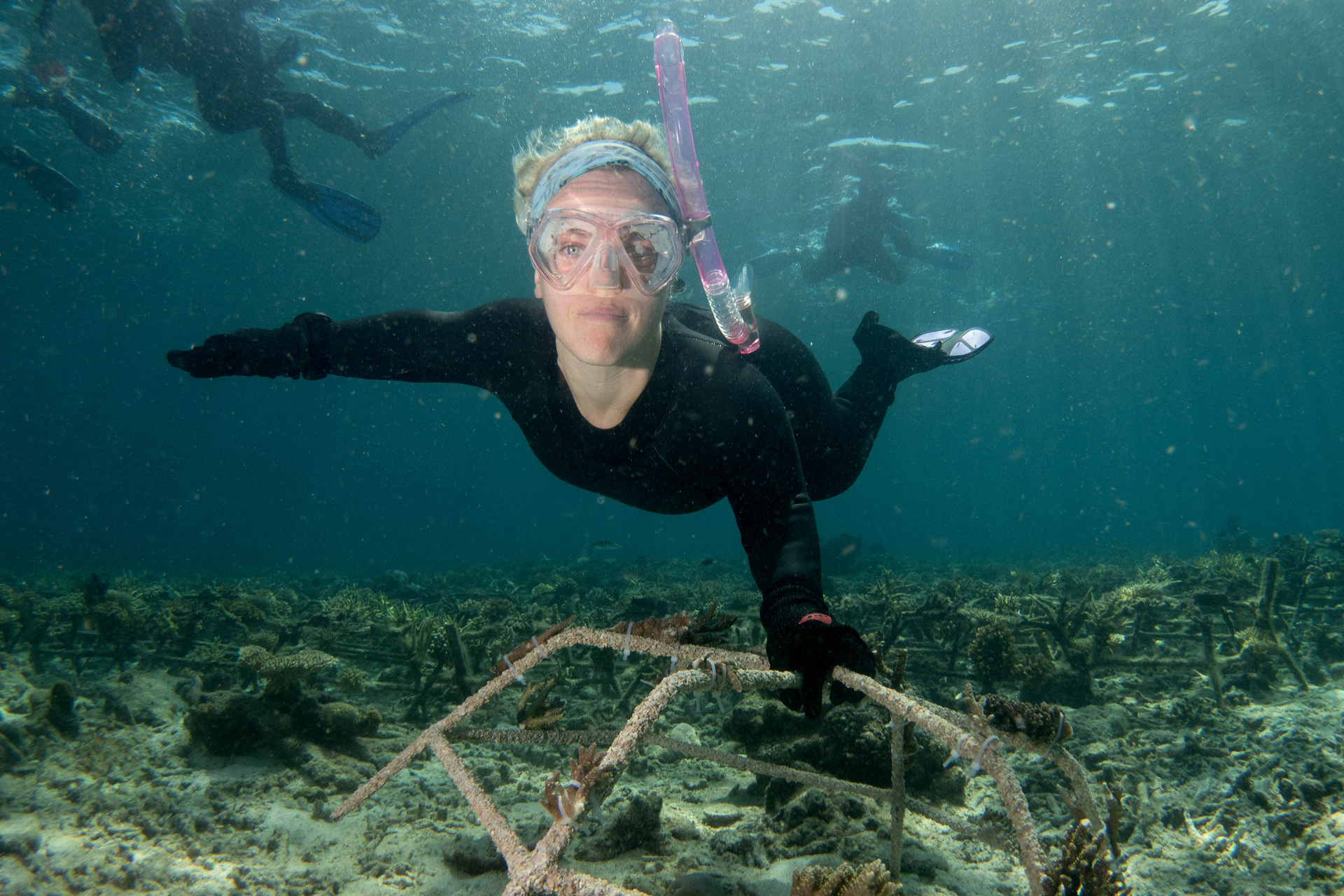 Paralympic Swimmer Ellie Simmonds On Saving Our Coral Reefs
'It's amazing to see the difference – it gives us hope'
One of Britain's most successful paralympic swimmers, Ellie Simmonds hung up her goggles in 2021 following a prolific career in the water. After making her debut aged just 13 in Beijing, she went on to secure eight medals – including five gold – and inspiring many along the way. Since retiring, she has been using her time to support causes she feels passionate about. Ellie was born with achondroplasia, and in 2022 she worked on a documentary with the BBC which looked into a controversial new drug that promises to help children with dwarfism. She also documented her journey to finding her birth mother in a show for ITV, released earlier this year.
Recently, Ellie has turned her attention to ocean conservation, taking part in the world's largest coral restoration programme HOPE Grows, started in 2019 by Mars and SHEBA with the aim of reversing some of the damage done to our seas. She visited the SHEBA Hope Roof in Indonesia, working with the local community to get stuck in with the coral restoration process and seeing first-hand how the project has helped revive ecosystems. We find out more below.
Paralympic Swimmer Ellie Simmonds On Saving Our Coral Reefs
Hi Ellie, how has life been since retiring?
It has been good! I learnt to swim when I was five and I started swimming competitively in 2006 when I was 12, so I've swam for most of my life. I've been retired for two years, and it has been really fun. It's crazy to think two years have flown by, but I've had some amazing opportunities. There are days when you're a bit lost, just because I have been a swimmer forever, and it's trying to figure out what you're good at and what you want to do. But I'm really enjoying retired life.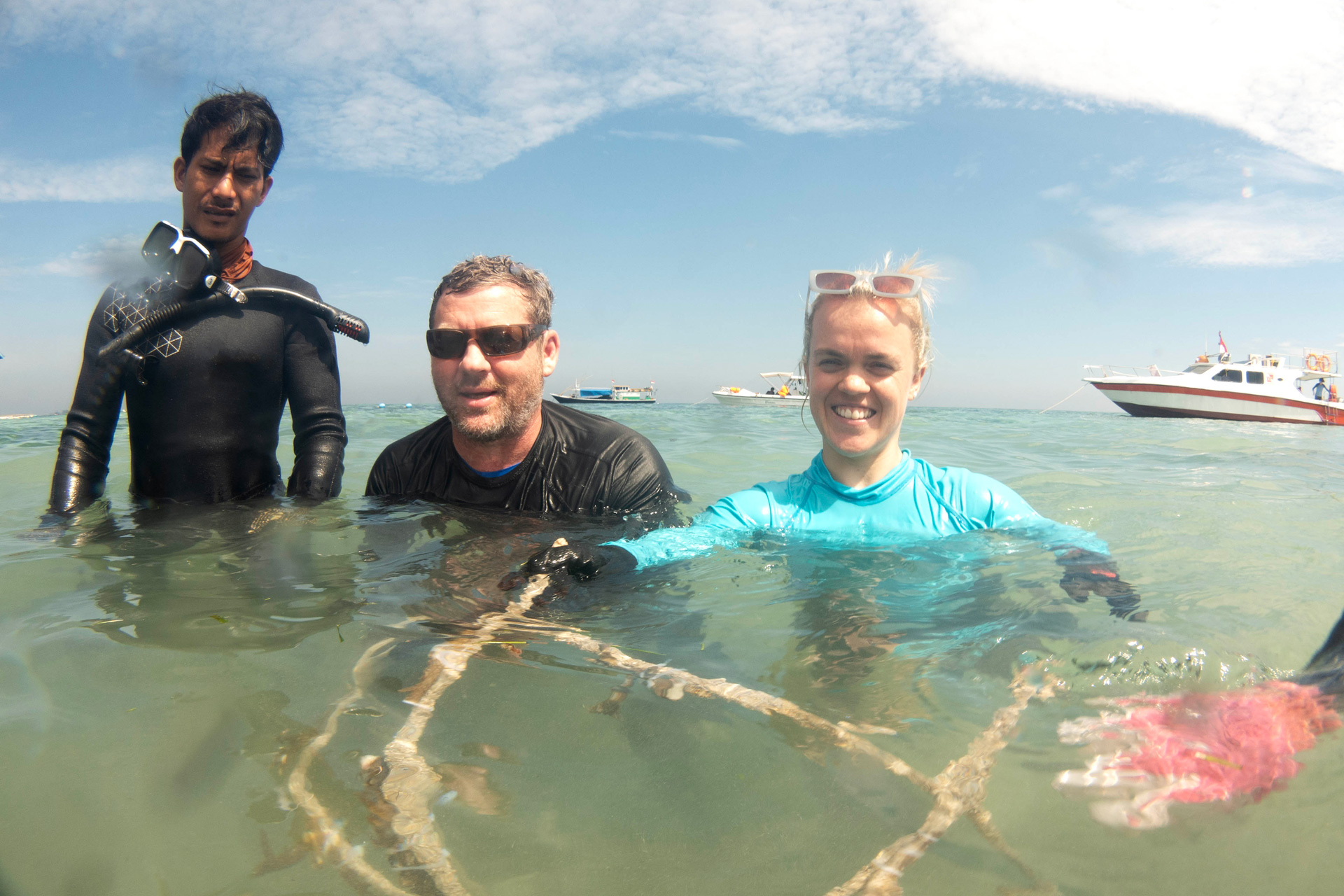 Are you still swimming a lot or are you enjoying a bit of time off?
I think the latter! I swam on Tuesday and last Thursday, but I haven't swam since then for a long, long time. I think it's because I've done it so much, and I've done it for all of my life, that now it's nice to try different things. I've been going to the gym, going for walks and trying different classes out. Swimming is always going to be there, and it helps me mentally – 30 minutes in the water without access to phones or music, it's just you and your mind, it's really nice.
Obviously water has played a huge role in your life. Do you think that made you naturally passionate about ocean conservation?
Yes, for me, water is my life. But it's quite funny, I used to be quite scared of the ocean. I love the sea in the UK, we used to have a caravan in Wales so we always used to be in the sea, but I think it was that whole vastness and the fear of the unknown. That changed when I got the amazing opportunity to swim with dolphins and do a documentary about it in 2015. It made me realise that actually, the ocean is just beautiful. I got to meet some amazing conservationists, and it just grew my love. 
Ever since then I've wanted to use my platform to spread the word and do something about it. I've gone to Mexico and Madagascar and worked on some amazing projects, and then when SHEBA asked me to join their coral reef restoration project, I was like: how could I say no? I got to go to Indonesia and meet the team out there. It has been amazing to see how much the community is involved with the restoration programme.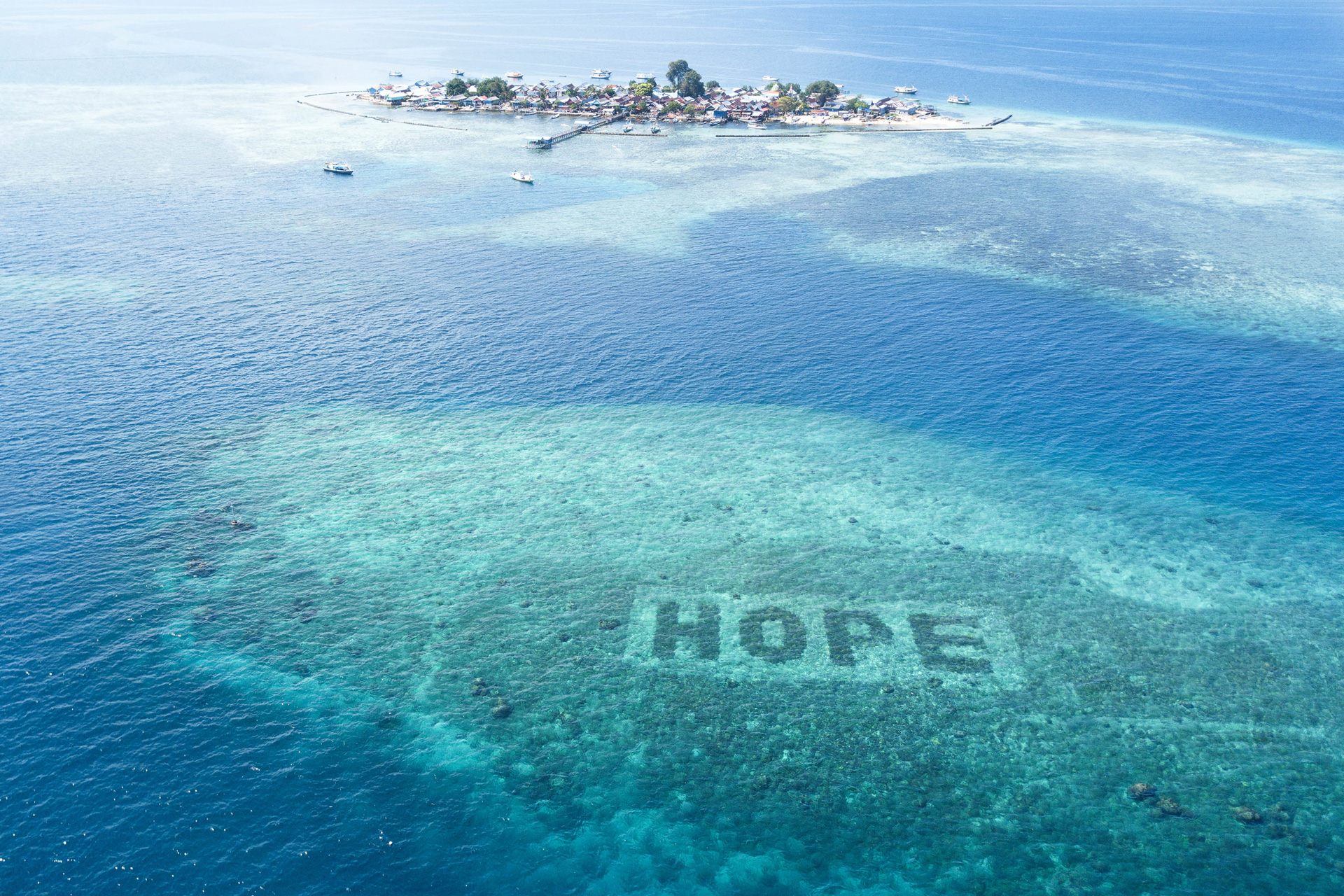 What were your key takeaways from the project?
The actual destruction we're causing. I was really lucky to see the change – I saw areas of the coral that weren't coral, they were just dust. There's a certain way of fishing where you drop bombs into the ocean, and I got to see areas [that had been destroyed by] that. The Hope Reef [programme] has been happening since 2019, so I got to see where the project started and where it has got to now. It's amazing to see the difference: to see a reef that's actually a reef with so many corals, so many fish and turtles and eels.
It gives us hope. I think sometimes we're all a bit like: we know what climate change is and we all want to do something about it, but sometimes we don't know where to start. I think this project shows we can do something about it.
You've been travelling for this project. Where else have you got your eye on?
I've always wanted to go to Fiji, it intrigues me. I'd love to swim with humpbacks, and see orcas as well. Also the Hope Reef is in 32 places in the world, so I'd love to go and visit all the other projects and see those. And just to continue helping with ocean conservation, and to see as much as I can and to scuba and free dive and be near the ocean.
Your new documentary, Finding My Secret Family, came out recently. Why did you decide to do it, and how did you find the experience?
I've always known I was adopted, we're very much a family who talk about adoption and fostering – my parents have fostered for years and years, and all my other siblings are adopted. There was always that curiosity growing up, what's my birth mum like – you know the whole Tracy Beaker story, where you want to know more and find out who your family are. I've always wanted to find out more. 
ITV got in contact with me when I was going through the process and said: what about documenting it, and I thought yes, let's do that. I think adoption and disability are subjects that we don't really talk about in the media – not just even in the media, it's not really a conversation that we chat about. I've been quiet for so long, let me talk about it, let me try and be open and honest. If I can go through this whole journey and talk about it more, hopefully people watching who are adopted or know someone who is adopted can talk about it. Now it's opening up that conversation.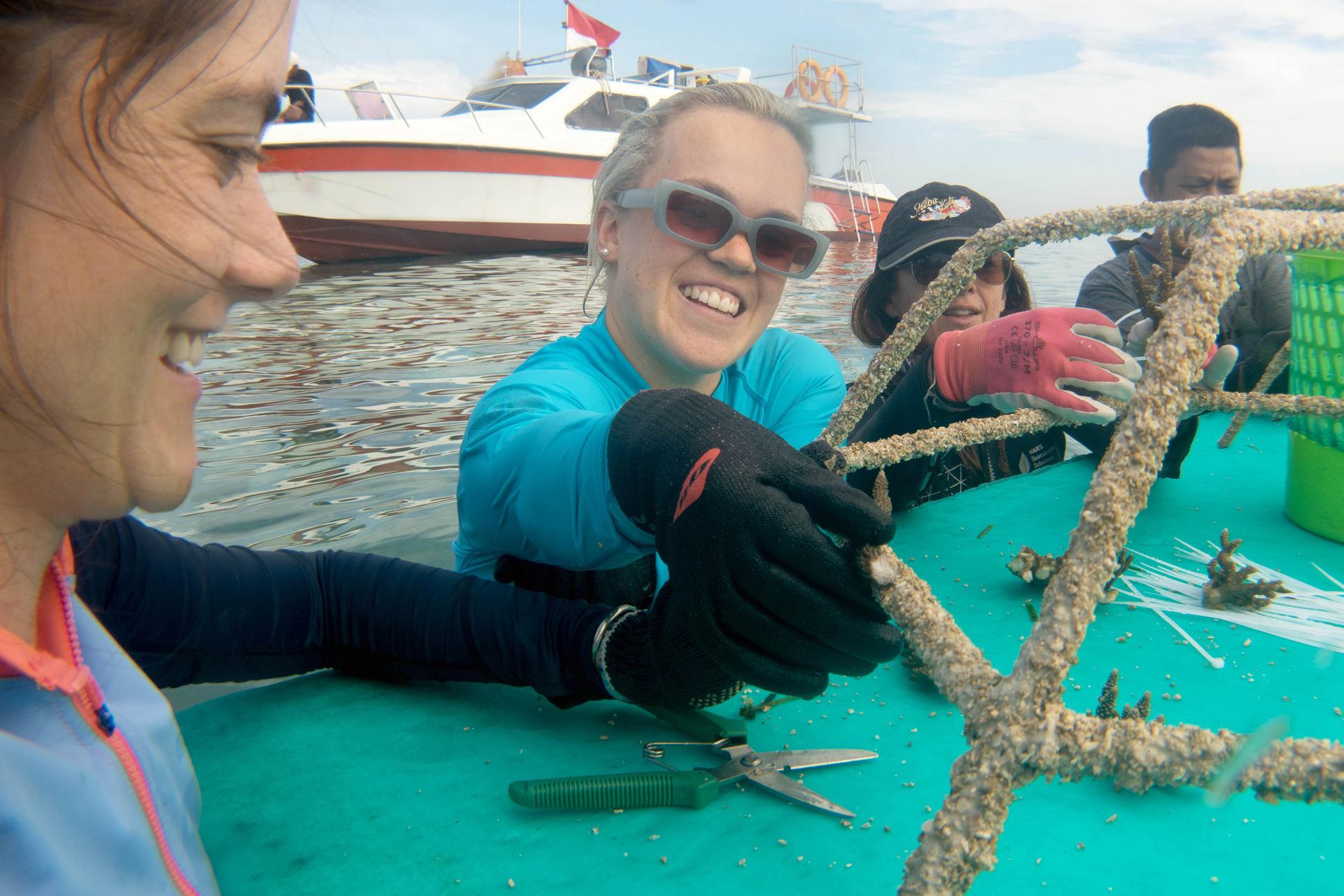 Do you want to do more documentaries?
I loved doing documentaries, not just this but also last year with the BBC, A World Without Dwarfism?. I love being around people and talking to people. I think with these documentaries, it's not just learning, it's learning so much more about yourself – you go through a whole journey. To continue doing that would be the most amazing thing. 
You did Strictly last year – how was it, and would you do any other reality shows?
I loved Strictly, it was the most amazing experience. I never thought I'd get the opportunity to go on it and to dance and to get all the hair and makeup, I loved it. But I think I'm done now with those types of shows, Strictly was always the one I wanted to do. I would never do anything else. I don't think I'd do I'm A Celebrity or anything like that. 
How do you live a balanced life?
For me it's about trying not to work so much, recently I was working every single day and work was just my focus, whereas now I balance it. It's not all about work, I go to the gym, I eat good food, I drink a lot of water, I see friends. Do what makes you happy – I think that's really important. And being around friends and family, and making sure that you've got the whole balance of everything. I've had these past two years figuring out what makes me happy, what I like doing. Even the other day I went for a walk with my parents, and realised how much I like doing that – just things like that, they make you feel good, being with your parents and your loved ones and just doing something so simple. 
What do you want to do in the next few years?
Continue to travel more, and to give back more, to help people and children, and to get a dog.
Which dog would you get?
I want a rescue. Probably not a big dog, I can't suit a big dog, but small to medium.
Ellie Simmonds is working with SHEBA Hope Grows – the world's largest coral reef restoration programme.