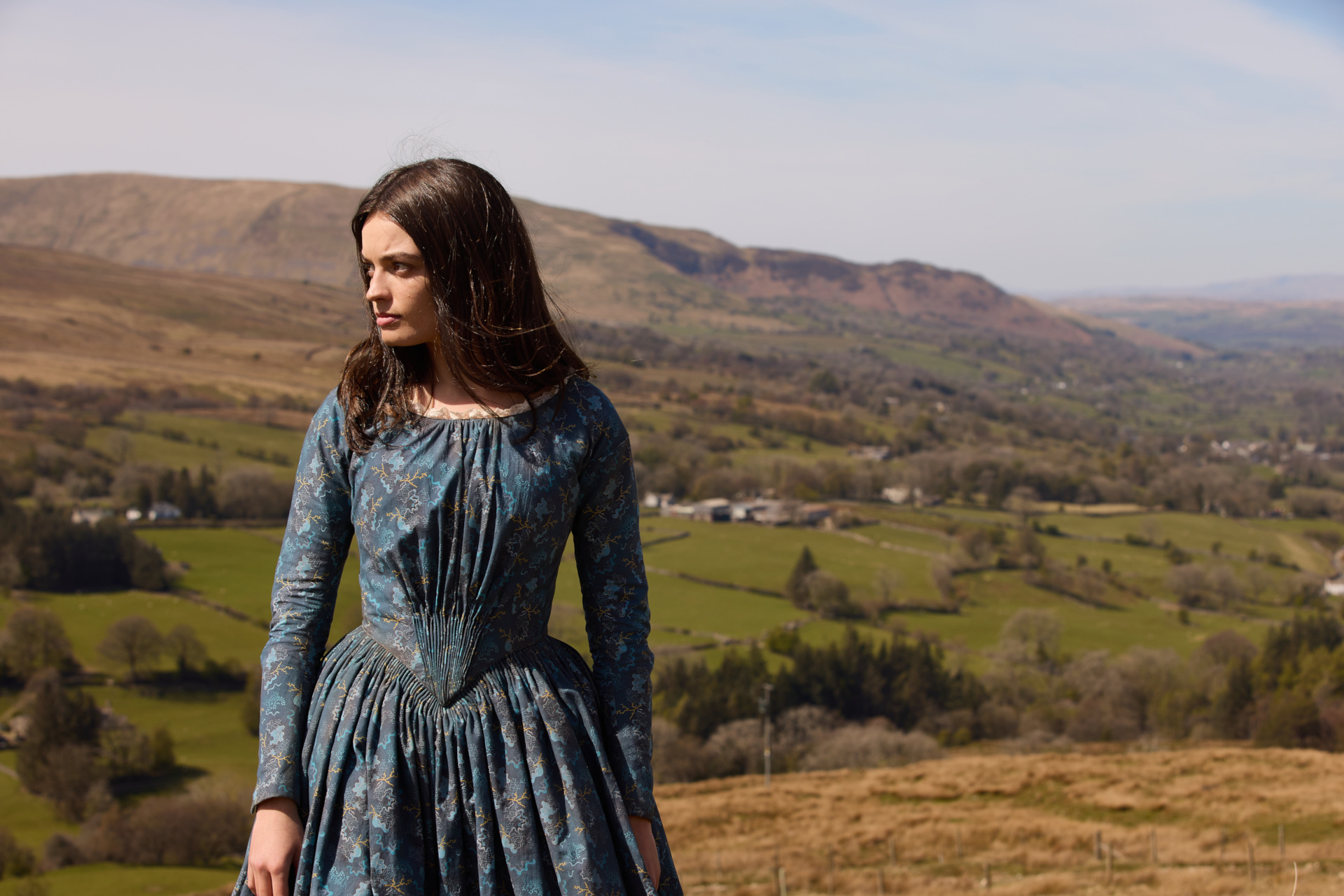 Everything We Know So Far About Biographical Brontë Film 'Emily'
---
Period dramas are on the up this year, with hit releases like Bridgerton and Persuasion sparking a passion amongst audiences for ball gowns, romance and a good story. The latest addition to your radar should be Emily, a film which looks into the life of famed English novelist Emily Brontë before she wrote Wuthering Heights.
Emily: Everything You Need to Know
Plot
Emily biographically documents the life of English author Emily Brontë – 'it's not a biopic,' says director Frances O'Connor – and maps out the moments that led to her writing her iconic novel, Wurthering Heights.
Speaking on the film to Metro, O'Connor commented: 'I read Wuthering Heights when I was about 15 and just fell in love with that book. And when I was shooting a film in London, a long time ago, I went to Yorkshire for the first time and went to Haworth [the Brontë family's home village] and it was so evocative – I arrived there on a train and there was mist and it was just picture perfect.
'So it kind of came together that I thought about writing a story about Emily, but I didn't quite know what it would be. I started doing the research and then the story began to form in my mind about a young woman trying to find her voice, even though who she is isn't really acceptable, and her struggle through that to become who she is and write this novel.'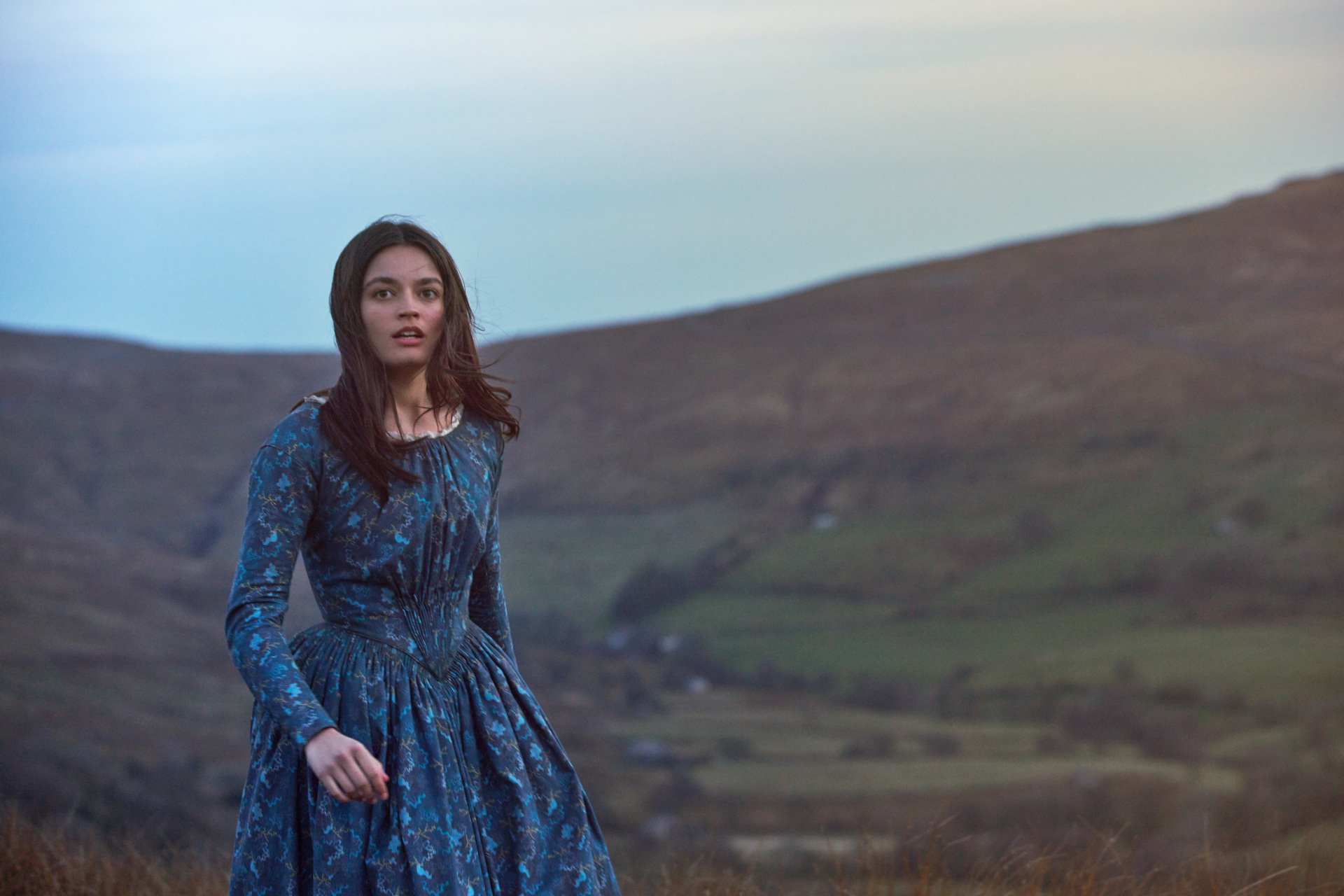 (c) Warner Bros. Pictures
It seems that Emily will therefore look more closely at the personal lives of Emily Brontë and her family. Few details about the film's plot have been released, but a quick Google about Emily reveals some of the key milestones in her life that will likely make an appearance in the film: such as the family's move to Haworth in West Yorkshire, the deaths of eldest sisters Maria and Elizabeth and Emily's time at school, to name a few.
Cast
Starring Emma Mackey (Sex Education, Eiffel and Death on the Nile) in the titular role, Emily features a star-studded cast packed with British talent. Alongside Mackey, Amelia Gething (The Spanish Princess) and Alexandra Dowling (The Musketeers, Game of Thrones) step into the shoes of Anne and Charlotte Brontë respectively, while Fionn Whitehead (Dunkirk, Black Mirror: Bandersnatch) plays brother Branwell Brontë.
Other notable cast members include Oliver Jackson-Cohen (The Invisible Man, The Haunting of Hill House) as William Weightman, a prominent love interest amongst the Brontë sisters, as well as Adrian Dunbar (Line of Duty, Ashes to Ashes) and Gemma Jones (Sense and Sensibility, Harry Potter and Bridget Jones) as other members of the Brontë family – most likely father Patrick Brontë and aunt Elizabeth Branwell respectively.
Director
Emily has been written and directed by Frances O'Connor. Best known for her acting roles in Love and Other Catastrophes, Blessed and The Missing, this will project is O'Connor's directorial debut.
Trailer
Warner Bros. released the first trailer for Emily on 11 August 2022, just two months before the film's scheduled release date in the UK. This first look gives us a little insight into Emily's early life and first steps into writing, in particular the lead up to her writing Wuthering Heights. Mackey takes centre stage, telling the audience of her wish to become an author and escape the confinements placed on female writers during the 19th century. There are also glimpses into Emily's personal life, from strained (and sometimes joyous) relations with her family to bubbling romances set amongst the moody moors of Yorkshire.
Get a feel for Emily by watching the trailer below:
Release Date
Brontë fans don't have too long to wait, as Emily is set to premiere at the Toronto International Film Festival this September before being theatrically released in the UK on 14 October 2022.
Images courtesy of Warner Bros. Pictures
DISCOVER MORE
Everything You Need To Know About the New Barbie Film / Where Was 'Where the Crawdads Sing' Filmed & Can You Visit?