Both English National Ballet and the English National Ballet School are set to move into their new, joint home in Canning Town, East London.
Among the highlights for the 2018-19 programme is Christopher Wheeldon's new, in-the-round version of Cinderella to be performed at the Royal Albert Hall. The season features female choreographers with She Persisted, a programme including First Artist Stina Quagebeur's new work inspired by Ibsen's A Doll's House.
English National Ballet's 2018-19 Season Features a Move to Canning Town
The company's state-of-the-art London City Island home was a £3 million investment that will bring English National Ballet and the School under the same roof for the first time. The new building will offer training, fitness and rehab, teaching facilities, seven stage-sized rehearsal studios and a unique production studio with an unrivalled five-storey fly tower.
Christopher Wheeldon's Cinderella will premiere in June of 2019 at the Royal Albert Hall, featuring over 90 dancers, as well as lively choreography, sets and costumes.
The Top 5 Opera Houses in the UK
'We are so grateful to Arts Council England for their continued support and investment in our new home, which will be a space that will echo the sound of creative Britain. It will be a place where artists will be nurtured from school to beyond their stage careers, and where our continued commitment to their health and fitness will have the best possible infrastructure.' – Tamara Rojo, English National Ballet Artistic Director
She Persisted, a program dedicated to female choreography, will begin its run at Sadler's Wells in April 2019. As well as Stina Quagebeur's Nora, based on Ibsen's A Doll's House, She Persisted also sees Pina Bausch's Le Sacre du printemps (The Rite of Spring) return. Regarded as one of Bausch's most revered works, English National Ballet is only the second ballet company in the world to be allowed to perform it. Annabelle Lopez Ochoa's Broken Wings will also be revived. Based on the life of Frida Kahlo, Broken Wings was nominated for Best Modern Choreography at the 2016 Critics Circle National Dance Awards.
What's On at the Theatre in London
English National Ballet's 2017 in review…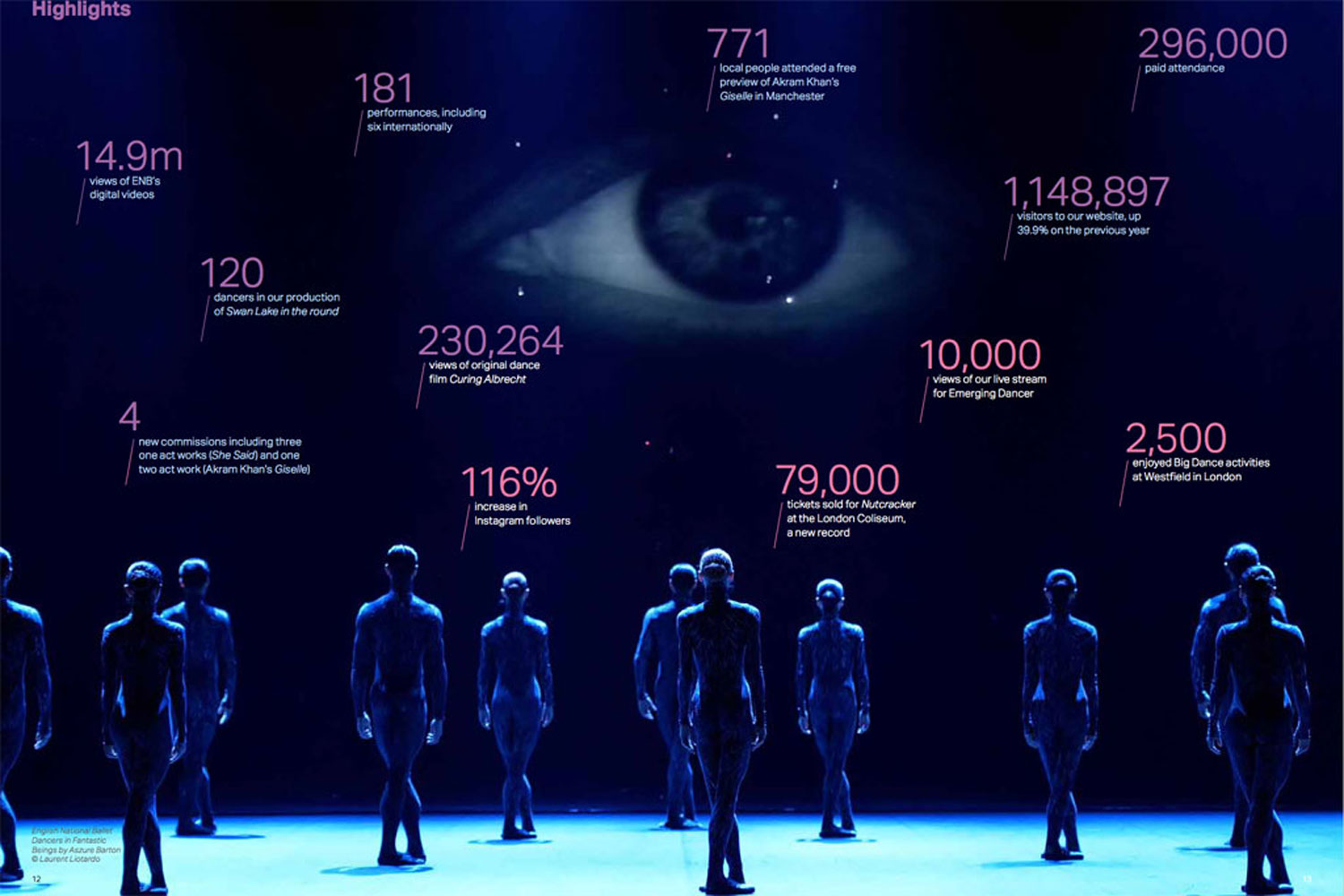 What's On in London This Week? The Town Culture Diary knows best.
---