Step back into the glamour of 1920s America at London's newest speakeasy, disguised as an old pharmacy. We've got the low down on its secret location and how to bag a prescription that will cure all your ills. Tell only your best friends…
Evans & Peel Pharmacy, London's Newest Speakeasy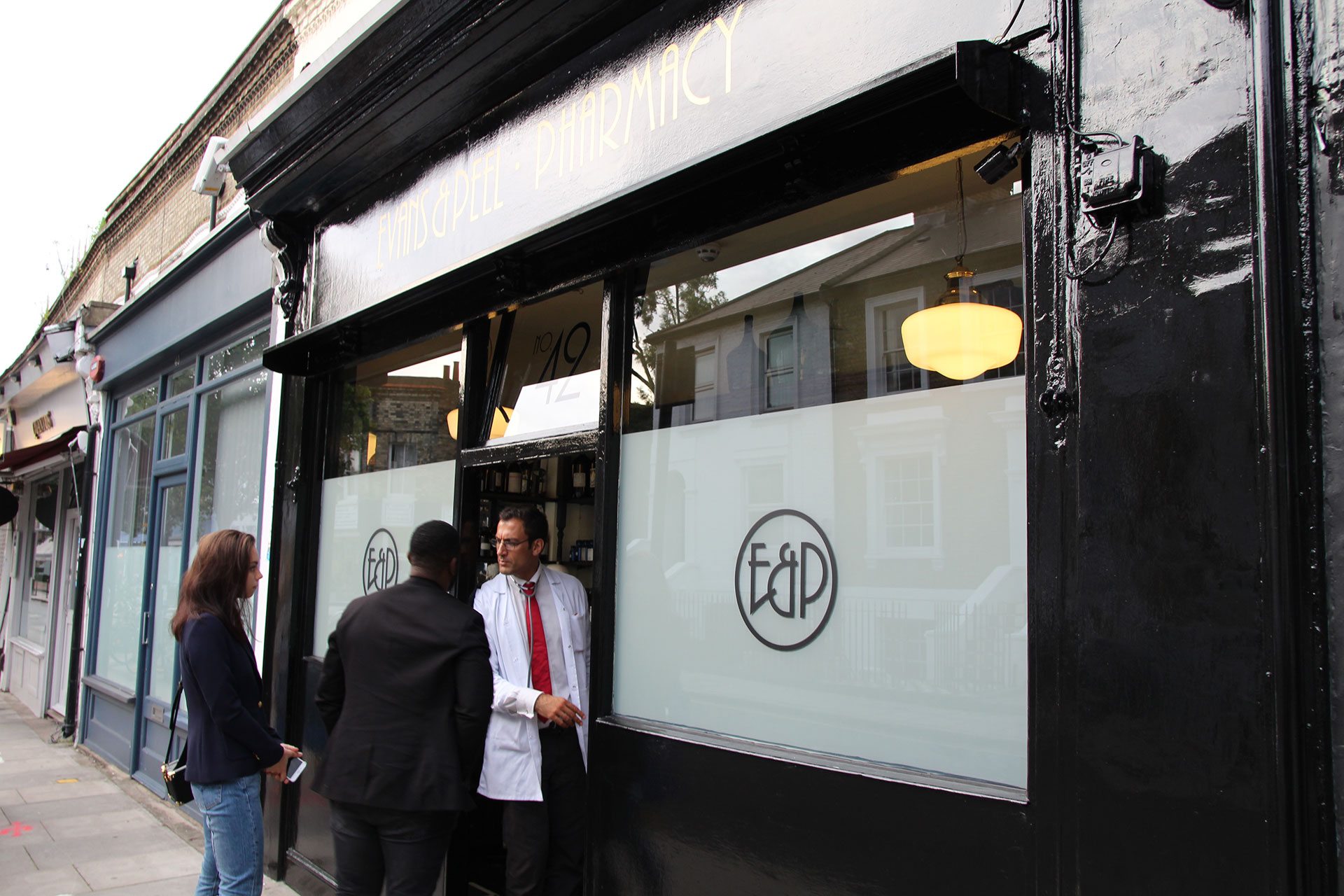 This week saw the opening of London's newest speakeasy, from the same people behind the popular Detective Agency in Earl's Court. The Evans & Peel Pharmacy in Chiswick is a 1920s Prohibition-style bar and restaurant disguised as an old London pharmacy, perfect for an evening with a difference in the capital – especially for those who love a touch of drama with their drinks…
What is it?
When you arrive at the Chiswick address, you'll find an inconspicuous-looking Twenties-style pharmacy which conceals the raucous speakeasy within. Once inside you'll find shelves lined with vintage medicine bottles, but it's not until you've given the pharmacist a secret password that you'll be served gin with the tonics, too…
Guests ring the doorbell to be greeted by the legendary pharmacist who will hand over a prescription before showing you to the bar. For an extra touch of theatricality, the windows of the Pharmacy simultaneously turn opaque to preserve its secret identity. Already much more exciting than simply pulling up to your local pub!
The hidden bar is even more impressive. Low lit and secluded, guests are surrounded by antique surgical equipment and vintage furniture giving it a wholly authentic feel. And, of course, there are the pharmacy-inspired drinks…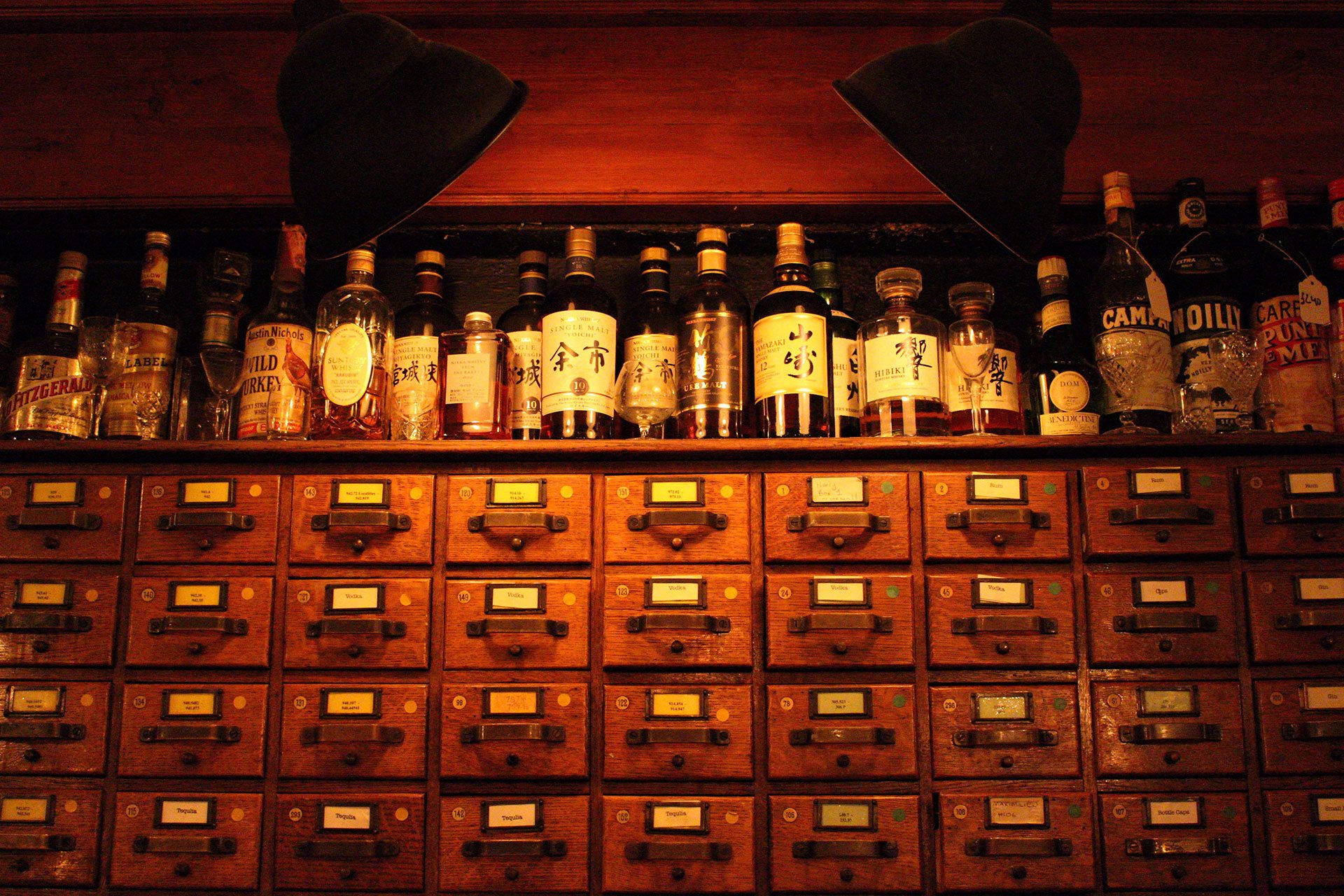 What's your ailment?
'Ailments and maladies should not restrict you from pursuing your intended frivolities. We can provide a select tonic or restorative tincture for even the most extreme afflictions'
If you're suffering from the 'extreme affliction' of the dire need for a post-work tipple, you've come to the right place. Hand in your prescription request detailing your ailments in exchange for a much-needed cocktail – doctor's orders! Try one of the variations on the Old Fashioned to indulge in true Twenties style, or opt for one of the pharmacy-inspired innovative cocktails created by the experts.
The food menu features old school American classics. One highlight is an American grilled cheese sandwich which arrives in a smoking cigar box.
London's New Private Members' Clubs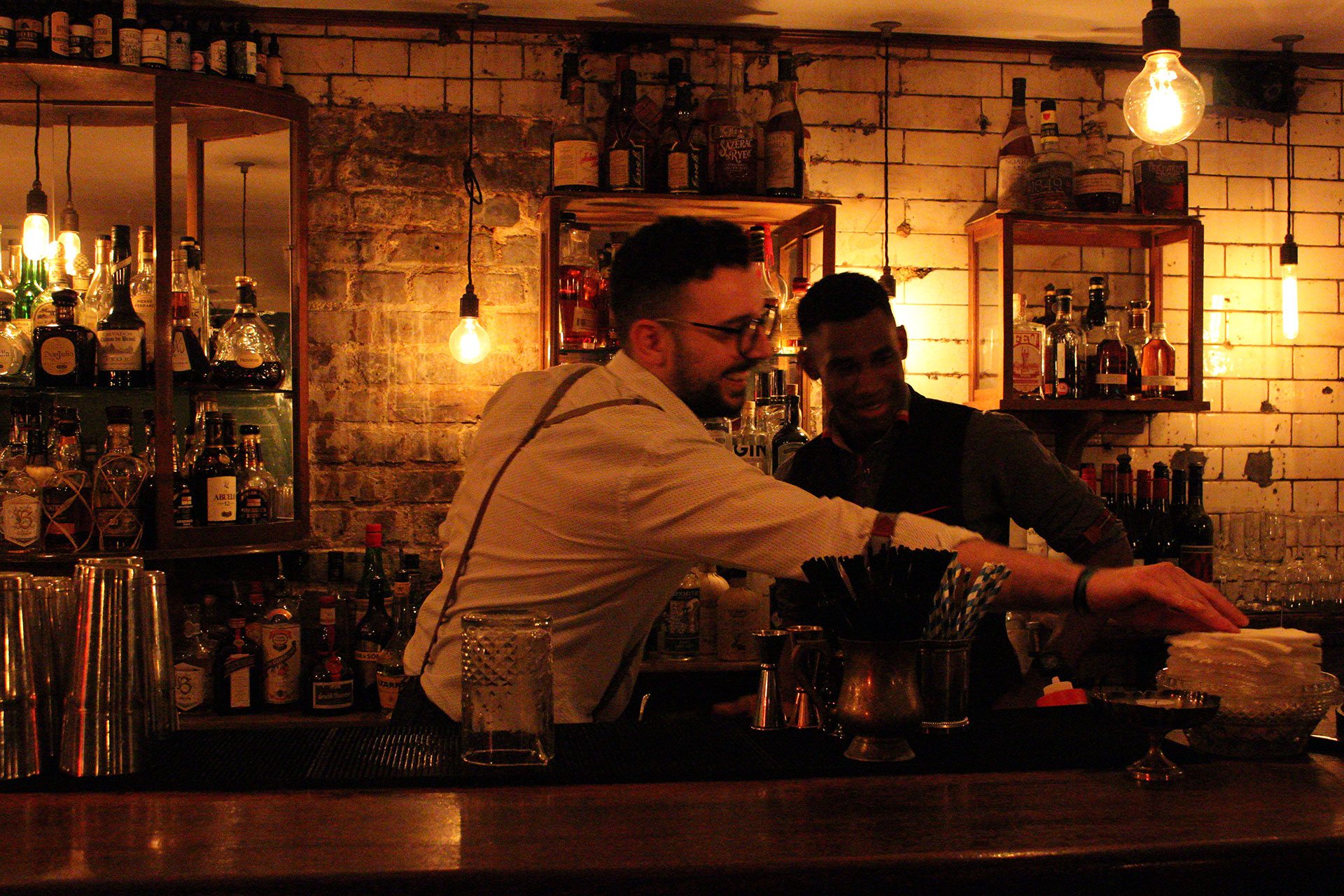 Make an Appointment
Appointments to visit the sought-after pharmacist have been modernised and can now be made online. State your medical condition and preferred appointment date and time, and the pharmacist will contact you directly (with a secret password, too).
From 21 – 27 August, anyone who books an appointment and follows the Evans & Peel Pharmacy Facebook and Instagram pages will receive 30% off their total bill, so don't miss out! What's more, guests who visit the Detective Agency and ask for the Penicillin prescription can get 50% off at the Pharmacy too. We've never been in such a rush to visit the doctor!
Find out more and make your appointment here.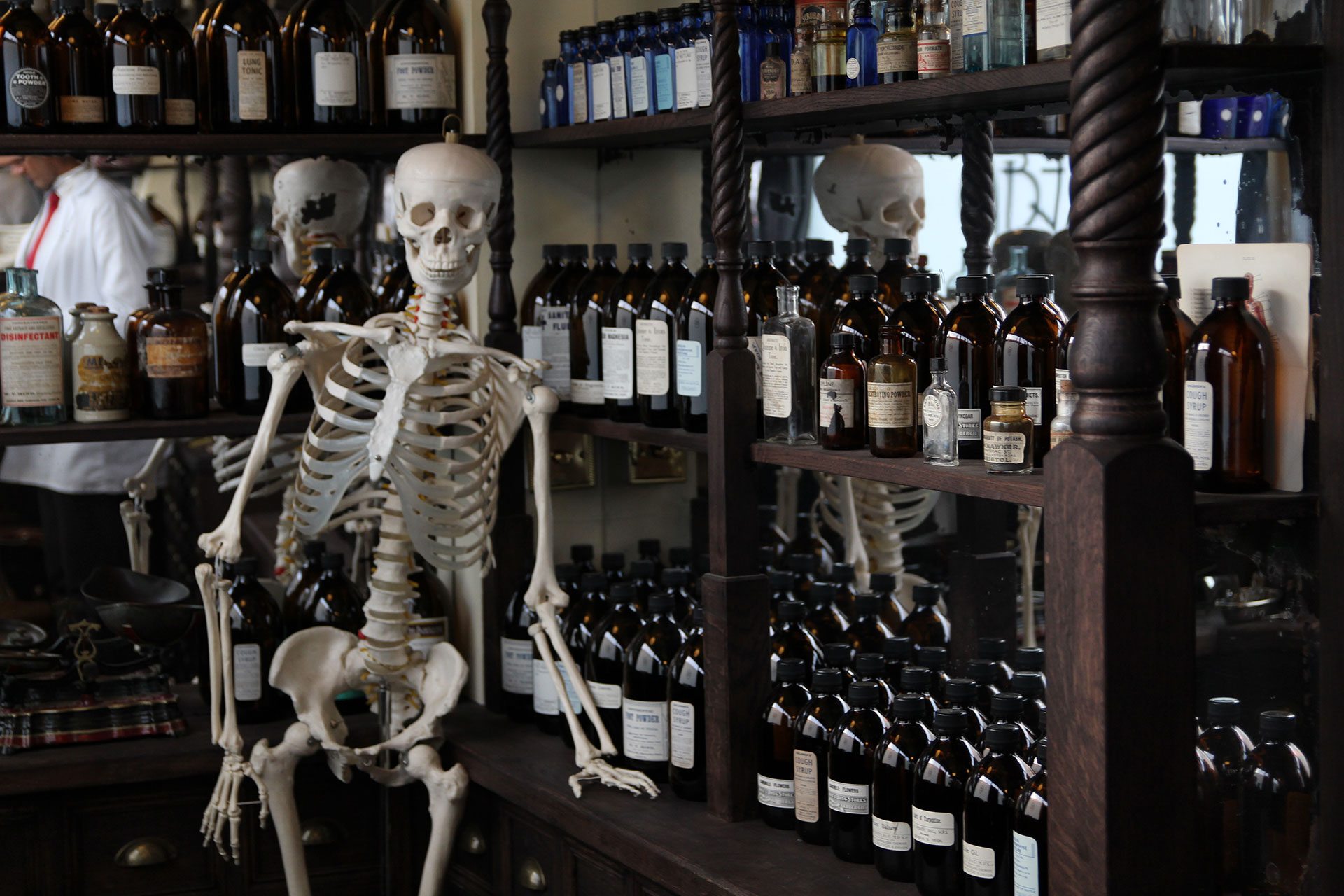 ---