Do you love literature? Visit one of these famous writers' homes in the UK, step into their world of inspiration and acquire your own. From Rudyard Kipling's study to the birthplace of Shakespeare, these are the most famous writers' homes you can visit in the UK.
Good Reads: Discover the C&TH Reading List
Writers' Homes You Can Visit in the UK
This grand house was once the home of Rudyard Kipling, author of infamous titles such as The Jungle Book, and poems such as Mandalay and Gunga Din. Unwind in the Mulberry tea room after soaking up the vast history of Bateman's, where Kipling wrote Puck of Pook's Hill' in 1906, inspired by the rolling hills behind the house.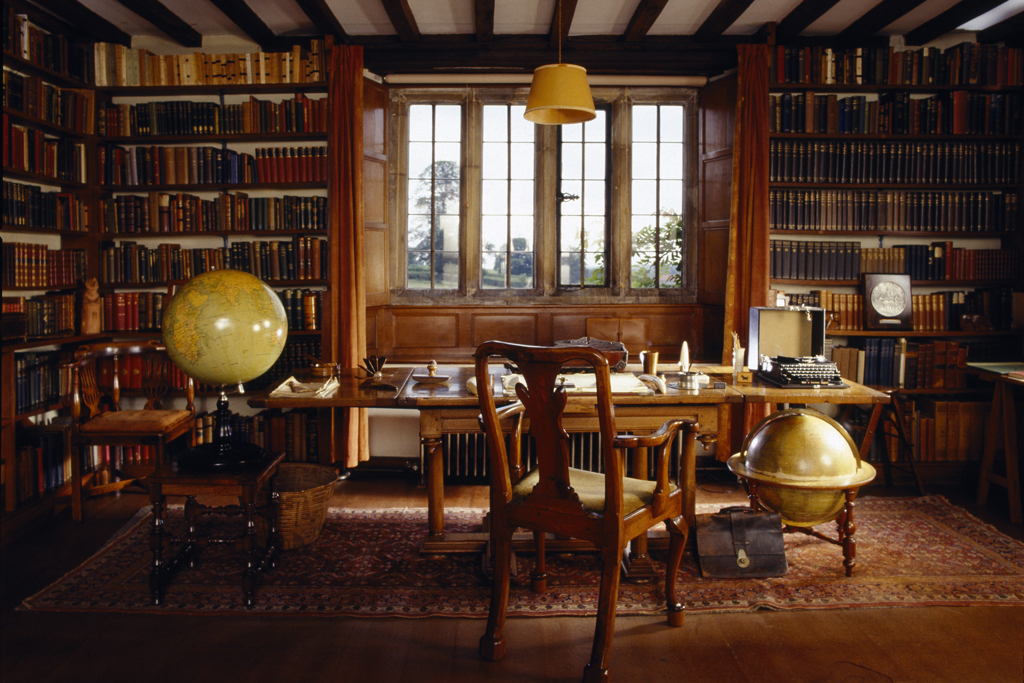 Lord Byron's former home is a treasure trove of the rare, beautiful and historically significant. Boasting 300 acres of parkland, visitors can explore the gardens, lake and beautiful estate. Newstead Abbey features a collection of items that span the centuries, from when Newstead first became a private house, right up to the present day. Visitors can linger over displays and reading material in the Gothic Revival Library, or marvel at the expansive panelling in the Great Hall, all reputed to have come from a single oak tree. Newstead's 300 acres of parkland owes much of its beauty to the River Leen feeding the lakes, ponds and cascades that ornament its gardens. The grounds provide the perfect place for a relaxing outing year-round, with fabulous wildlife including peacocks, swan and geese.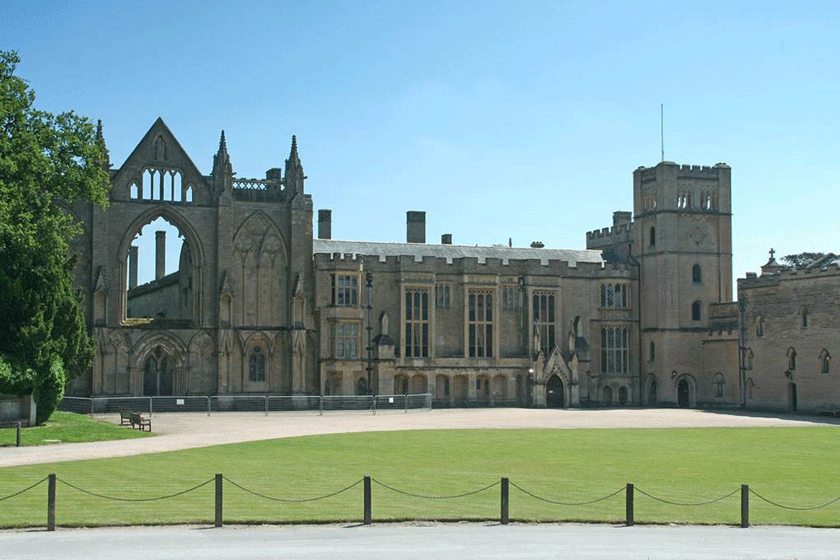 An austere but sophisticated townhouse just a short walk from the town centre of Dorchester, Max Gate was the home of Dorset's most famous author and poet, Thomas Hardy. Hardy – who designed the house in 1885 – wanted to show that he was part of the wealthy middle classes of the area to reflect his position as a successful writer. The house was named after a nearby tollgate keeper called Mack. You will find the garden much as it was originally planned, with high walls and large trees encircling the property to preserve Hardy's privacy. The sundial, designed by Hardy, was erected in his memory.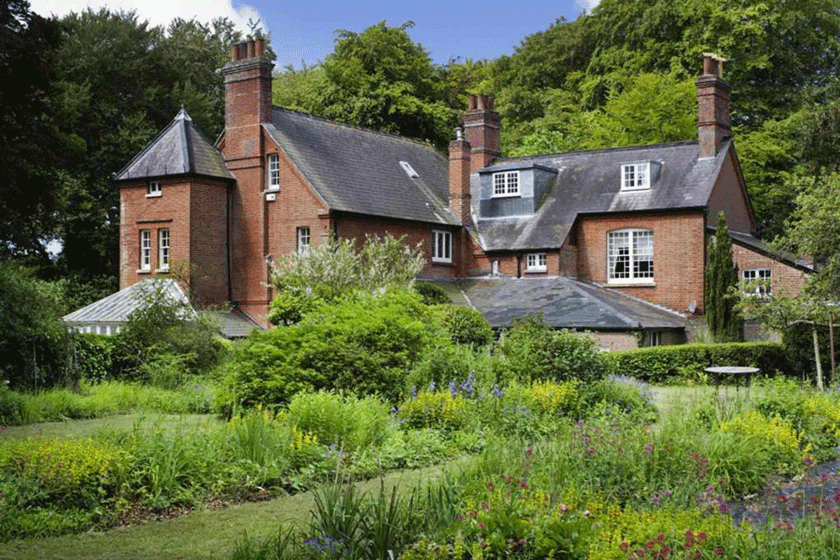 Few authors have such strong associations with the natural and cultural heritage of their local area as Thomas Hardy. This cottage, where Hardy was born in 1840, was built of cob and thatch by his great-grandfather and has been little altered since the family left. Despite training as an architect, writing was Hardy's first love, and it was from here that he wrote several of his early short stories, poetry and novels including Under the Greenwood Tree and Far from the Madding Crowd.

Nestled in the heart of rural Sussex, Monk's House is a tranquil 17th-century weatherboarded cottage inhabited by Leonard and Virginia Woolf from 1919 until Leonard's death in 1969. Full of their favourite things, the house appears as if the pair has just stepped out for a walk. The Woolfs bought Monk's House for the 'shape and fertility and wildness of the garden' – and still today, the lovely cottage garden contains a mix of flowers, vegetables, orchards, lawns and ponds.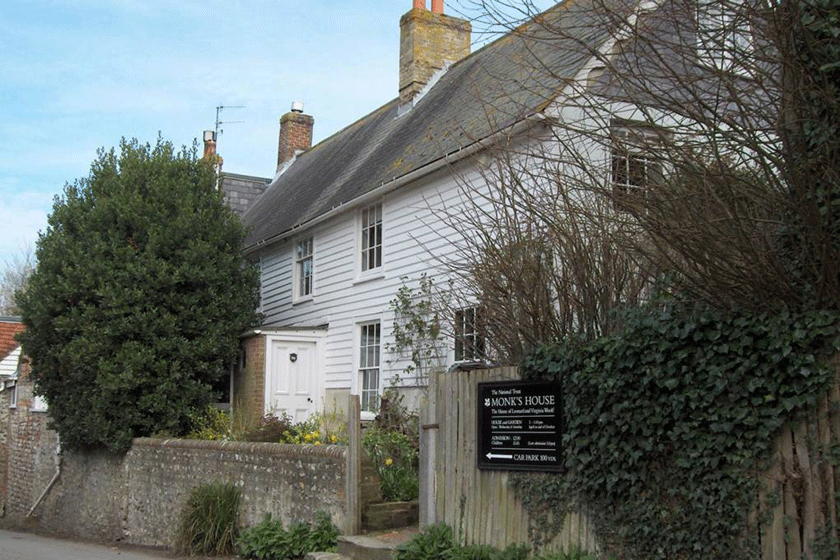 A truly iconic writers' home, this is the place where Shakespeare was born. He grew up in the house with his parents and siblings, and then spent the first five years of his marriage living there with his wife Anne Hathaway. If you visit today, you'll have the chance to hear tales of family life and enjoy live theatre on demand.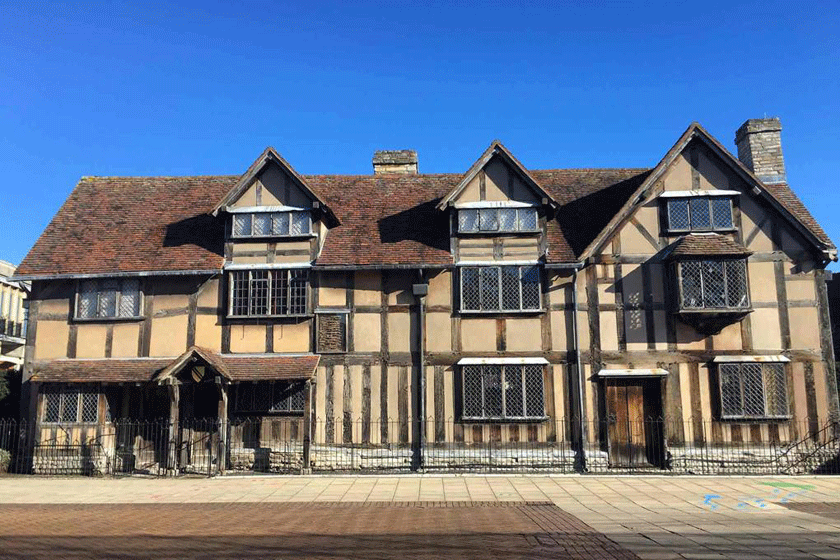 Agatha Christie and her family would spend holidays here with friends, relaxing by the river, playing croquet and clock golf.  The family were great collectors, and the house is filled with archaeology, Tunbridgeware, silver, botanical china and books. In the garden a large and romantic woodland drifts down the hillside towards the sparkling Dart estuary. The walled gardens are home to a restored peach house and vinery, as well as an allotment cared for by local school children. A visit to Greenway isn't complete without seeing the Boathouse, scene of the crime in Dead Man's Folly.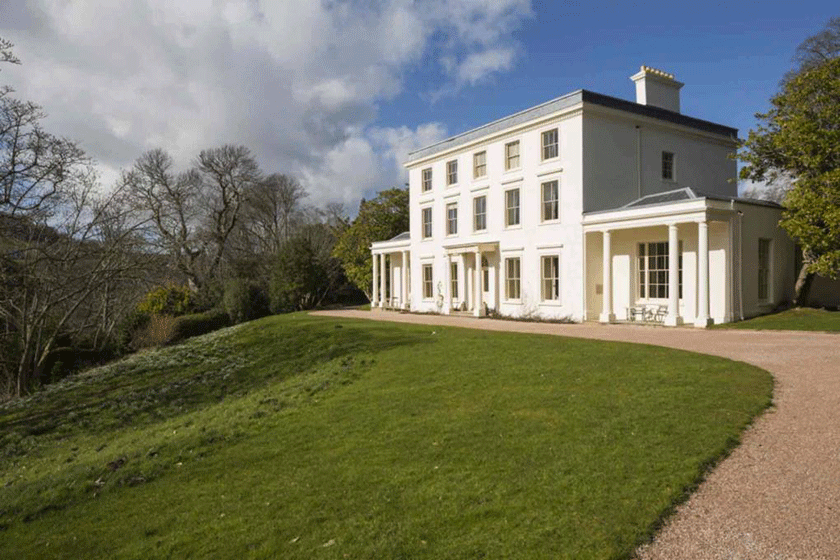 Austen moved to Chawton Cottage in 1809 with her mother, sister Cassandra and friend Martha Lloyd after a period spent living in lodgings. It was here that she wrote, revised and published all her major works: Sense and Sensibility, Pride and Prejudice, Mansfield Park, Emma, Northanger Abbey and Persuasion. The house now stands as a museum, where you can see letters written by Austen and personal effects belonging to her and her family including jewellery, first editions of her books, furniture, textiles and the table at which she wrote her much loved novels.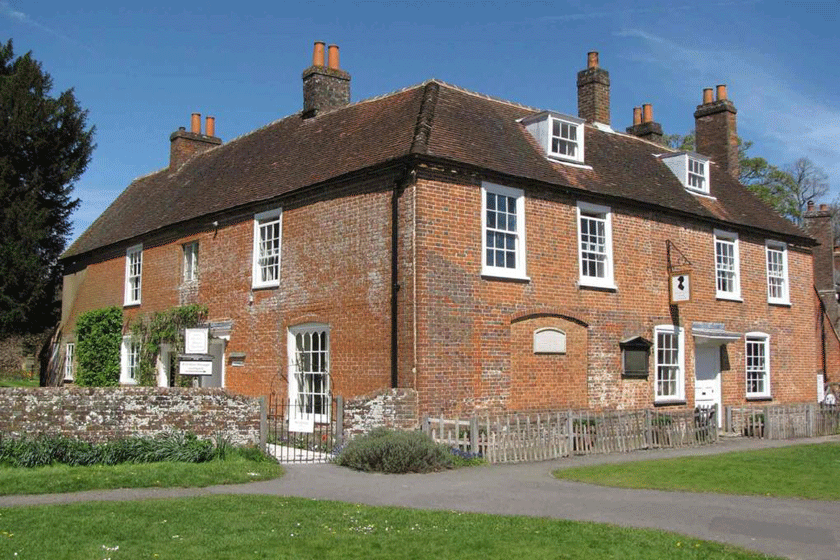 Enjoy the tale of Beatrix Potter by visiting Hill Top. Full of her favourite things, every room contains a reference to a picture in a tale. The lovely cottage garden is a haphazard mix of flowers, herbs, fruit and vegetables. Make your way up the garden path to the front door and see for yourself why Beatrix loved this place. Bought in 1905 with proceeds from her first book, The Tale of Peter Rabbit, she used Hill Top itself and the surrounding countryside as inspiration for many of her subsequent books. Read our guide to Walking in the Footsteps of Beatrix Potter in the Lake District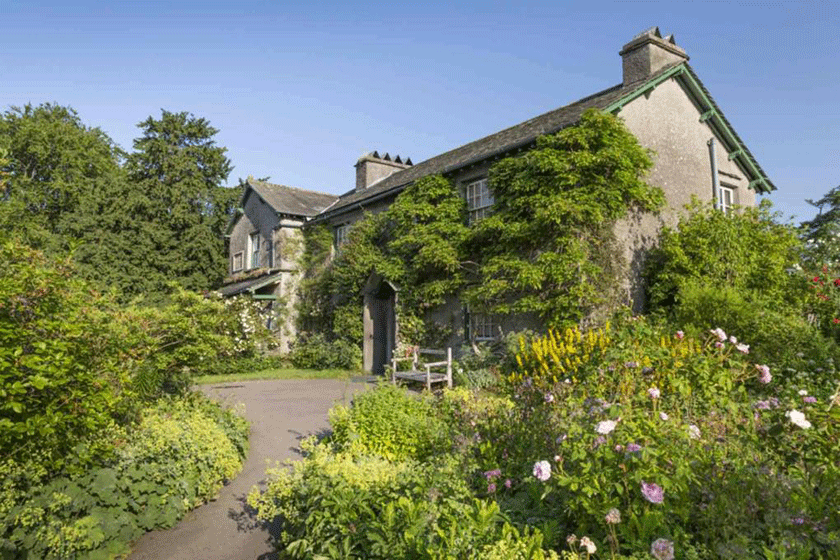 Even if the poet, writer and broadcaster Dylan Thomas hadn't lived at the Boathouse in Laugharne for the last four years of his tragically short life, it is a truly remarkable place to visit. The terrace offers wonderful views of the Taf estuary and the Gower beyond – a haven for egrets, lapwings, herons, oystercatchers, seals and otters with fishermen and cocklers continuing the ancient traditions. Thomas worked in the writing shed above the Boathouse, with its remarkable and inspiring views of four estuaries. The first poem he wrote there was Over Sir John's Hill, in which he describes the view from the shed, writing of birds stalking their prey and bringing death in the midst of this beauty.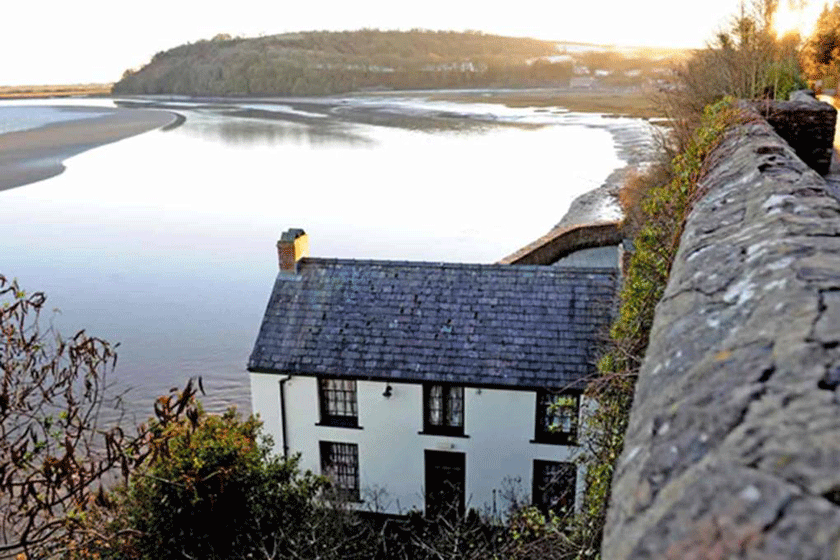 In 1799, William Wordsworth fell in love with Dove Cottage and Grasmere whilst on a walking tour of the Lake District. Within a few months, he had set up home here in the hamlet of Town End with his sister Dorothy. It was whilst living here that Wordsworth produced some of his most famous poems and Dorothy wrote her fascinating Grasmere journal. An entertaining guided tour of Dove Cottage gives a vivid impression of what day-to-day life would have been like for Wordsworth and his family. This traditional Lakeland cottage, still filled with the Wordsworths' personal possessions and warmed by glowing coal fires, creates an atmosphere that William and Dorothy would recognise as the place where they spent many years of 'plain living and high thinking'.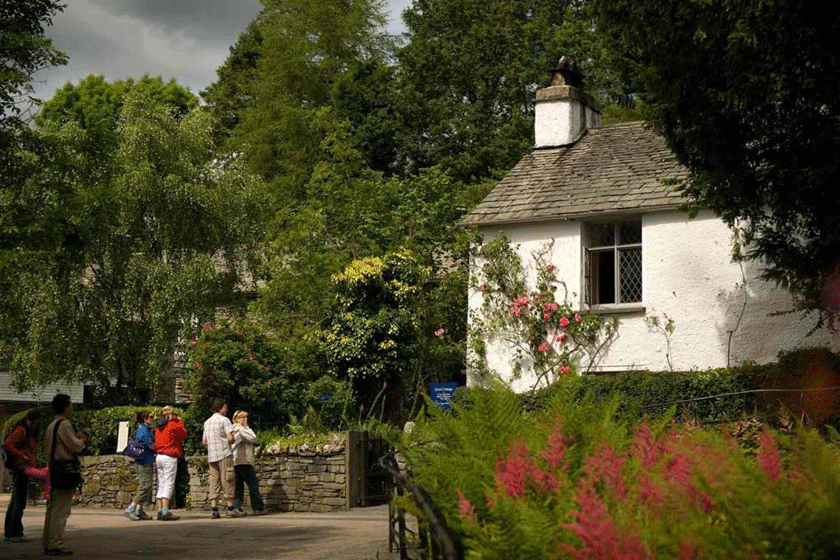 One of the most famous and fascinating writers' homes, the Brontë Parsonage Museum library contains the world's most comprehensive collection of Brontë manuscripts, letters, early editions of the novels and poetry, and secondary material on the famous family and their work.
Stately Homes in the UK To Visit Now / Which Hotels are Reopening?
---