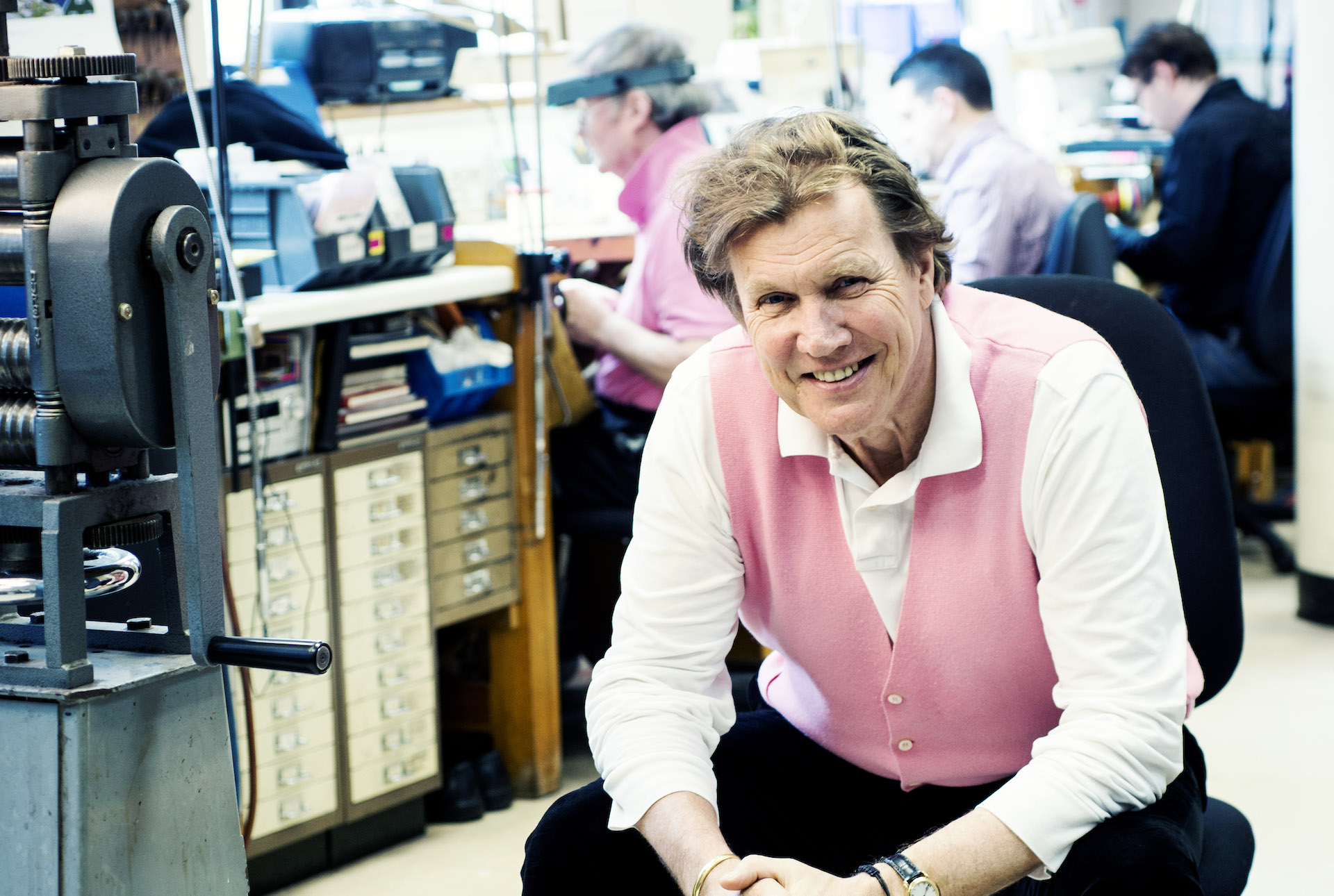 GBB x Change Makers: Theo Fennell
---
To accompany the launch of the 2021 What Next? edition of Great British Brands, contributing editor Michael Hayman interviews the people behind those brands, as well as key names involved in British luxury, industry and commerce, to find out what motivates them, the future of British luxury and how they are adapting in ever-shifting times. This week, it's jewellery designer Theo Fennell. 
Quick-Fire Q&A: Theo Fennell, jewellery designer
Listen to the latest episode and subscribe to the podcast
What is your favourite Great British brand? Boden and Shipton & Heneage.
A book that has changed your life? I think any book that gives you a new insight can change the way you think but reading Right Ho Jeeves! as a boy began a love of reading that has stayed with me all my life and gives me as much pleasure as anything.
Who is your Great British hero? Captain Oates.
What are you watching at the moment? The Crown.
What is your favourite Great British dish? A roast lunch followed by treacle pudding.
Who is your biggest inspiration? My family and friends. They are the people whose opinion means the most.
Where is your Great British undiscovered gem? The Sandham Memorial Chapel with its extraordinary Stanley Spencer murals.
In one sentence, describe your 'new normal'? Spending far more time on important things and almost no time on what I have discovered is pointless.
What is your favourite Great British car? I don't drive but I have always hankered after a Bristol.
What is your best tip for life? Apart from good health, all that matters in life are, and I paraphrase, the laughter of friends, the love of your family and being interested.
Top five 'lockdown tracks'?
A Woman of a Certain Age by The Divine Comedy
Skyline Pigeon by Elton John
You're Not the Only One by Sam Fender
Bad Cinderella by Carrie Hope Fletcher
In My Room by The Beach Boys.
Listen to the latest episode here
Discover more about the 2021 What Next? issue of Great British Brands