Country & Town House is proud to present the fourth edition of its annual Great British Brands, featuring 150 British success stories.
"Great British Brands is our annual digest of what is happening in the world of all things deliciously, beautifully British. We're still in that slightly strange territory of not quite knowing what Brexit will bring and yet, judging by the resilience, enterprise and sheer doggedness of the best of our luxury goods companies, we feel that somehow they will continue doing the things they do best" – Lucia van der Post, editor
Great British Brands is edited by the best-known name in the luxury arena, Lucia van der Post. The 2019 edition takes a more global stance as we enter the year that takes the UK out of the EU, featuring contributors such as Sarah Mower (on where luxury Britain stands in the world), Marigay McKee (on the shifting retail landscape), Charlotte Metcalf (on how heritage brands stay relevant), Stephen Bayley (on the changing nature of luxury), Alice B-B (on Emilia Wickstead, who designed a dress exclusively for the cover) and Emma Crichton-Miller and Nick Curtis (on the artistic names to watch).
Great British Brands: The Video from Country & Town House on Vimeo.
Great British Brands 2019 Essay Highlights
"The more sophisticated you are, the more likely you will prefer simplicity… even austerity. Henry David Thoreau said, 'Beware of all enterprises that require new clothes'. Thoreau, it must be explained, had his greatest thoughts while living alone in a wood cabin in the forest. If luxury is to do with privilege, then true modern privilege is to indulge in silence, space, fitness, cleanliness, appropriateness, tact and good manners." – Stephen Bayley
"While the future of retail is definitely digital, the future of brands is still physical. It needs to be executed with expert care, fine attention to detail and in a great environment – with particular relevance to the surrounding demographic. All this needs to be supported by a digital content platform that's attractive enough to draw the client to visit in the first place, and then to keep coming back." – Marigay McKee
"These can be fragile fortunes, vulnerable to the whims of fashion. The danger in tying a brand's identity too closely to an individual is that, if mistakes are made, it feels more personal than a company letting a customer down, it's like the best friend they invited into their homes disappointing them." – Rosamund Unwin
"Emilia is a mother of two, a wife and head of a successful fashion empire. She acknowledges the pressure of combining these worlds, while understanding the power of clothes to make the wearer feel sexy but subtle, feminine but in control. And there's always a curtsey to old-school glamour." – Alice B-B on Emilia Wickstead
Best of British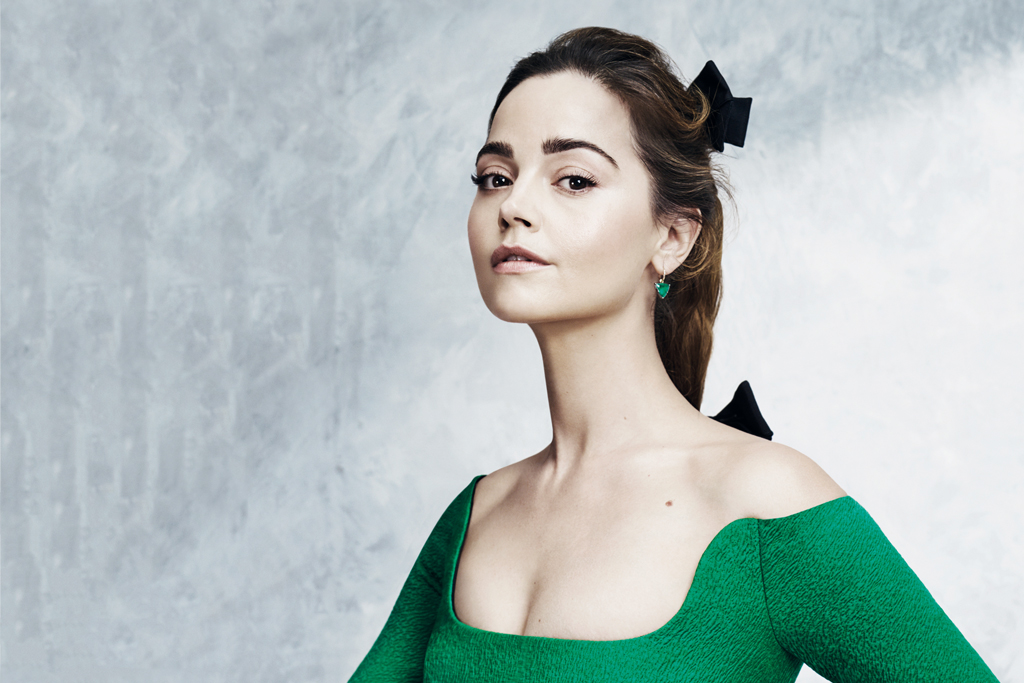 "As British businesses come to terms with the implications, opportunities and uncertainty deriving from Britain's departure from the EU, luxury itself is undergoing its own metamorphosis. Its very essence is changing as our social and cultural norms and expectations evolve at a rapid pace. While it was once perceived as the most expensive or well-known product, today it is about something far more intangible, based on creating an experience that touches the consumer and remains with them, through the product, service and retail environment (both real and virtual). Brands must seek to engage with their audience in new, innovative ways." – Julia Carrick OBE
A 408-page book showcases 150 of its most iconic and innovative British brands, each telling its own extraordinary story – from global players such as Alexander McQueen, Aston Martin and Rolls-Royce to cultural institutions like The Langham and Westminster Abbey to the newer Brands To Watch section, featuring names such as Charabanc, Guinea and Hummingbird. With increased international distribution, including being sent to every British embassy globally through the British government's GREAT campaign, this issue is set to be the most exciting yet.
Find out more about this year's brands at in our Great British Brands directory.
Follow us on Instagram @countryandtownhouse and share your stories on social media using #GreatBritishBrands.
Great British Brands comes FREE with the January edition of Country & Town House which hits the newsstand on Wednesday 12th December. The January issue and Great British Brands will be available from Waitrose, WHSmith, selected M&S Stores and over 2,000 independent retailers nationwide.
---