Tobias Harwood tells his story of Great Traits and Captain Guy Disney.
In the oppressive heat of an Afghan summer, Operation Panther Claw is underway. An RPG pierces the side of an armoured vehicle immediately concussing all of the trapped soldiers. Molten metal rips through the shell of the vehicle and Private Robbie Laws is killed instantly. Captain Guy Disney is lucky to be alive: the explosion has torn through his right leg. He has escaped death but at a price; his injuries leave the surgeons with no choice but to amputate.
Guy isn't the only soldier to have been injured during the war in Afghanistan – between 2006 and 2013 over a thousand wounded troops were admitted to field hospitals while 455 British personnel lost their lives. However, Guy's injuries though far from unique held great resonance for me given how long I'd known him and our great friendship. Growing up we were thick as thieves – we were partners in crime, with a reputation for mischief and unrelenting pranks. We were both deeply mediocre students and suffer from a shared attribute; dyslexia. Life happened and I chose a career in the City whilst Guy donned a uniform and joined the army. In fact, within our circle of friends I suspect we were regarded as two amiable lads, with good horse racing tips, a healthy appetite for laughter and not much else. The attack in July 2009 changed all that.
Whilst I had always regarded Guy's jokes as outstanding he had never strived to excel. During his rehabilitation at Headley Court I noticed a profound change in my friend. There was an unprecedented clarity to his thoughts and a level of grit and sense of purpose that I found utterly inspiring. By 2011, just eighteen months after his right leg amputation, Guy became the first amputee to ever reach the North Pole. Soon after he went on to become one of the first amputees to reach the South Pole – both adventures were televised on ITV's Harry's Heroes. To this day, he remains the only amputee to complete both journeys and on top of it all be awarded his jockeys license.
I was fascinated by Guy's transformation and my curiosity began to spread. What drives other Britons who've achieved other remarkable feats and was there anything to be learned from their attitudes. If so, I began to speculate that perhaps anyone would go on to improve their own lives by assimilating such lessons. By spending the last three years interviewing an array of British Olympic Gold medallists and sportspeople; maverick business leaders; military commanders; elite musicians and courageous explorers, Great Traits was born.
By analysing the stories of a myriad of well-known stars such as the most successful jockey of all time Sir AP McCoy, the Principal dancer at the Royal Ballet Lauren Cuthbertson, together with a host of unsung heroes such as Karl Hinett, a wounded soldier with 40 per cent burns who ran 52 marathons in 52 weeks, I've been given a back stage pass into the secrets of their success. The five Great Traits outlined in the book; passion, grit, competitiveness, boldness and constructive consciousness can be used as a framework for anyone to guide themselves towards their own Mount Everest.  My aim is to leave the reader buoyed with the belief that anything is possible.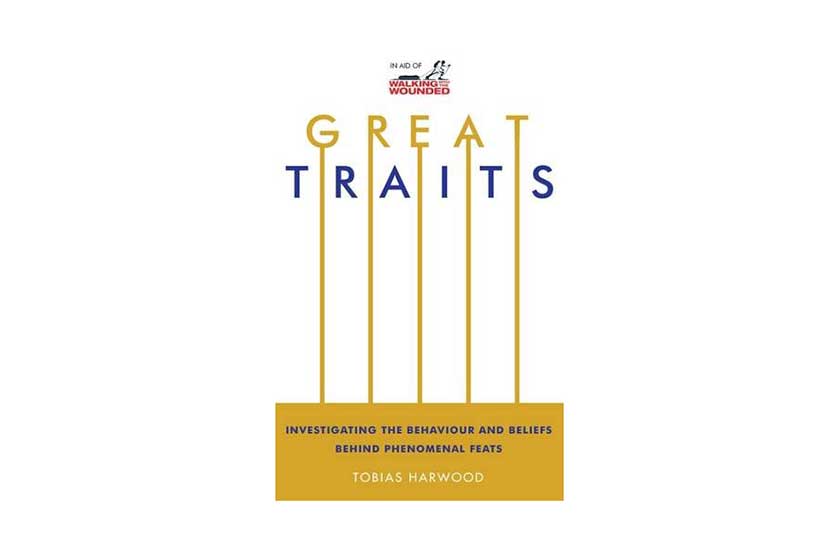 All of the proceeds from the sale of Great Traits go to Walking With the Wounded.
Great Traits is available to order on Amazon or Waterstones for £11.99.
SIGN UP to our newsletter for your weekly guide of where to go and what to do
---