Find out where to spend Guy Fawkes night in the town or the country from Ottery St Mary to Battersea Park.  

London
1. Battersea Park, SW11
This ticketed event is a great way to enjoy the 5th of November without having to leave London. With music, food and bar stalls and glow sticks everywhere, it's a colourful and fun way to remember, remember the fifth of November. Saturday 3 November. Tickets available now, £10 per adult.
2. Richmond Park, TW9
If you are looking for a family-friendly affair, the annual Richmond fireworks is perfect. Last year's were choreographed to a Michael Jackson soundtrack while this year is 90s music night.  But there's plenty of other things going on too, with a huge bonfire, sparklers, live entertainment and a fun fair. Sunday 4 Nov, from 4.30pm, £5-£12.
3. The Hurlingham Club, SW6
The annual Guy Fawkes night celebrations are taking place this year with a host of delicious food and barbecues, a brass band, bonfire, laser show and disco, as well as the fireworks show. Get more than you bargained for at the Hurlingham for bonfire night. £22 per person, 3 Nov.
4. Southwark Park, SE16
Last year the event was attended by 33,000 people. So prepare for crowds at the free event in Southwark Park. This year the event is ticketed to help manage crowds, but this fireworks display is popular for a reason. Make sure you grab some mulled wine to keep you cosy during the evening. Free, from 5pm, 5 Nov.
5. Alexandra Palace, N22
After the news that the Primrose Hill fireworks will be ending at 9pm sharp (and banning lanterns and fireworks), it seems the Alexandra Palace fireworks will be the popular option for North London this year. There's also a fun fair, ice rink and a German beer festival going on. If you miss one night, not to worry, this year the fireworks are taking place on 2-3 Nov. From £6, under 10s go free.
6. Lambeth, SE24
This year's fireworks celebration at Brockwell Park will be 'A Night at the Movies' themed, with a spectacular display, live entertainment and food from over 20 street-food traders. Book in advance to join in the fun. From £3, 4 Nov.

Country
1. Lewes: The Glorious Fifth
Bonfire night is taken seriously in Lewes. The East Sussex town turns into a carnival for Bonfire Night with an extravagnt parade, a hog roast and a fireworks display to end the evening. They claim to be the only proper bonfire night celebration in the UK so might as well see if they are right… 5 Nov, tickets must be purchased for fireworks.
2. Lyme Regis, Dorset
Watch fireworks over Lyme Bay and warm up next to a bonfire on the beach. Make sure you don't miss a meal at Mark Hix's place while you are there. 3 Nov, 6.30pm.
3. The Tar Barrels of Ottery St Mary, Exeter
A 400 year tradition, the town of Ottery St Mary sees men, women and children running through the streets carrying flaming tar barrels in celebration that predated Guy Fawkes night. If you are looking for an adventure, this is the event for you. The event actually tries to dissuade people from coming each year, to little avail. 5 Nov.
4. Chatsworth House, Derbyshire
Set in the gardens of the stately home in Derbyshire, there will be two firework displays, one children's event themed Disney Classics, the second a little more dramatic and energetic. This year for the first time Glacial Art ice sculptors will be at the event live ice carving; along with the stilt walkers, live bands and usual food and drinks stalls. From £8, 2-3 Nov, 6pm.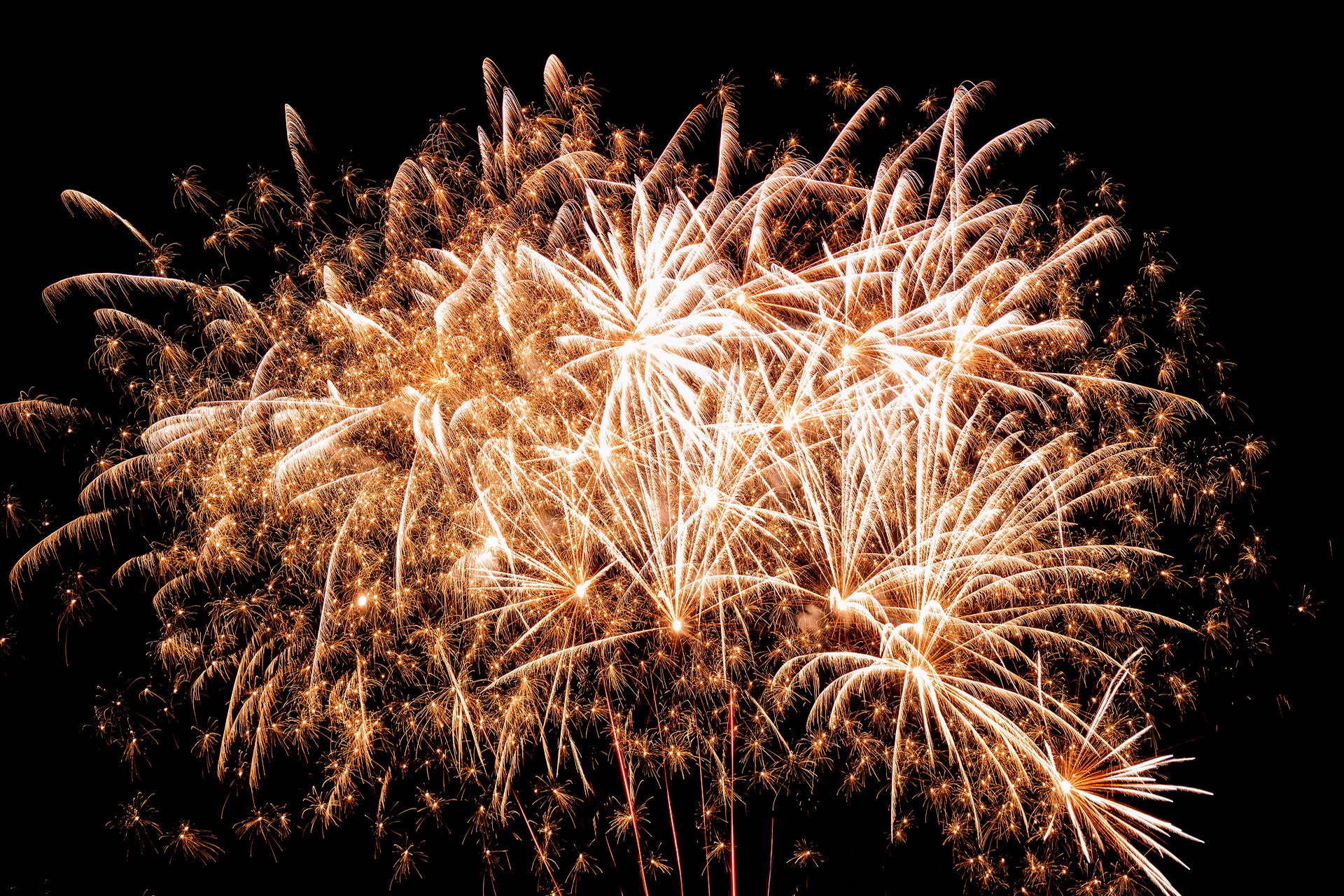 READ MORE: 11 ways to keep the kids happy this half term
---