Marie- Thérèse Walter, otherwise known as Picasso's 'golden muse' is the sleeping beauty in the artist's 'Le Repos'.
You might recognise her from the Picasso portrait that sold for the highest price of any painting ever in Europe. This time around, Walter is depicted in a dreamy state of rest, her head relaxing on interlaced fingers. Le Repos will go to auction at Sotheby's New York on 14 May 2018.
Have You Seen Picasso's Golden Muse?

Unlike the details with which Picasso often illustrates Walter, the artist focuses on only the soft glow of her facial features. Bold brush strokes convey a sense of her full-bodied beauty. Picasso completed the work at the peak of his career, but many consider the marked consuming desire in this portrait the most striking of his oeuvre. This painting is estimated to sell for $25/35 million and will be on view from 4 May in New York following a tour around Sotheby's Hong Kong, London and Los Angeles.
14 of the Best Current Art Exhibitions in London
'We are thrilled to offer this stunning painting from Picasso's greatest series this May. As we saw last week in London, there is a vigorous global demand for depictions of Picasso's golden muse. This classic, dreamy example from his critical year of 1932 is immediately recognizable, and captures the key elements of his work inspired by Marie Therese. Its lush, painterly quality and vibrant colors stand in stark contrast to Picasso's final portraits of his first wife, Olga Khokhlova, which immediately precede this extraordinary period – generally considered the strongest in Picasso's entire career.' – Simon Shaw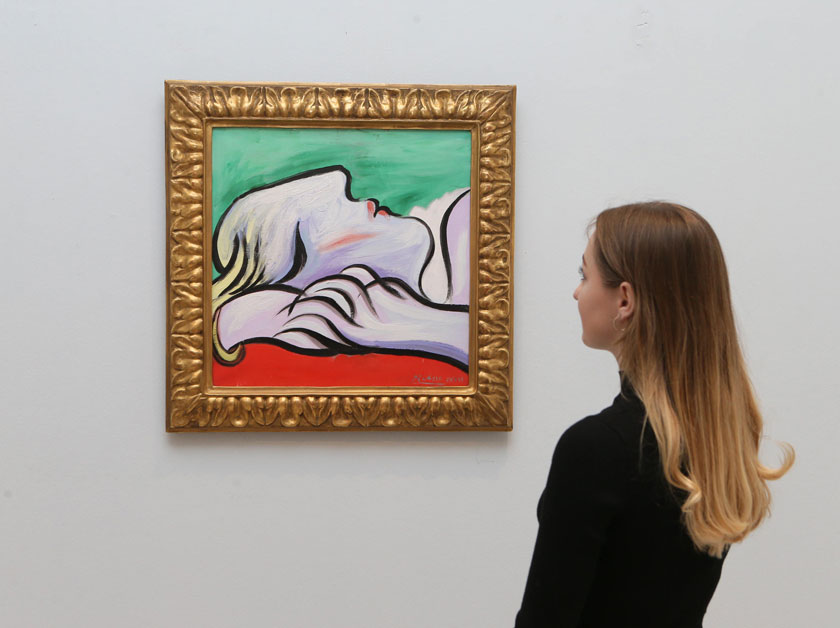 Londoners can continue to ride the wave of the city's Picasso stir by attending the Tate Modern's opening this Wednesday 8 March of the museum's first solo Picasso exhibition: The Ey Exhibition: Picasso 1932 — Love, Fame, Tragedy.
Looking for more in London? The Town Culture Diary knows best.
---