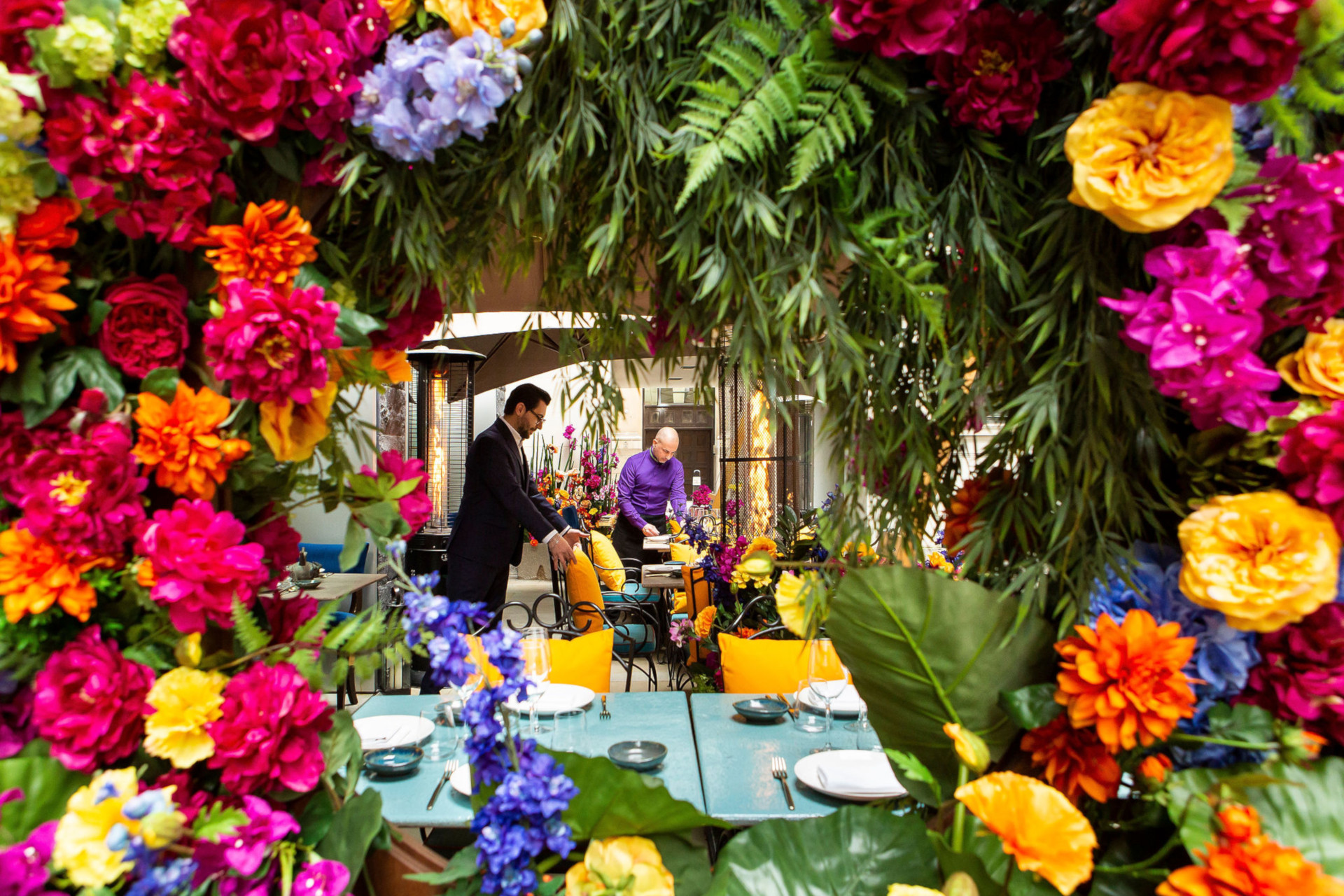 How to Celebrate the August Bank Holiday Weekend in London
---
How and where to have fun during the last bank holiday of the summer
There's a whole host of exciting things to do in London this bank holiday weekend. With so much on offer, you're primed for an ultimate weekend jam packed with food, fun and culture. Take your pick, or do 'em all… 
How to Celebrate the August Bank Holiday Weekend in London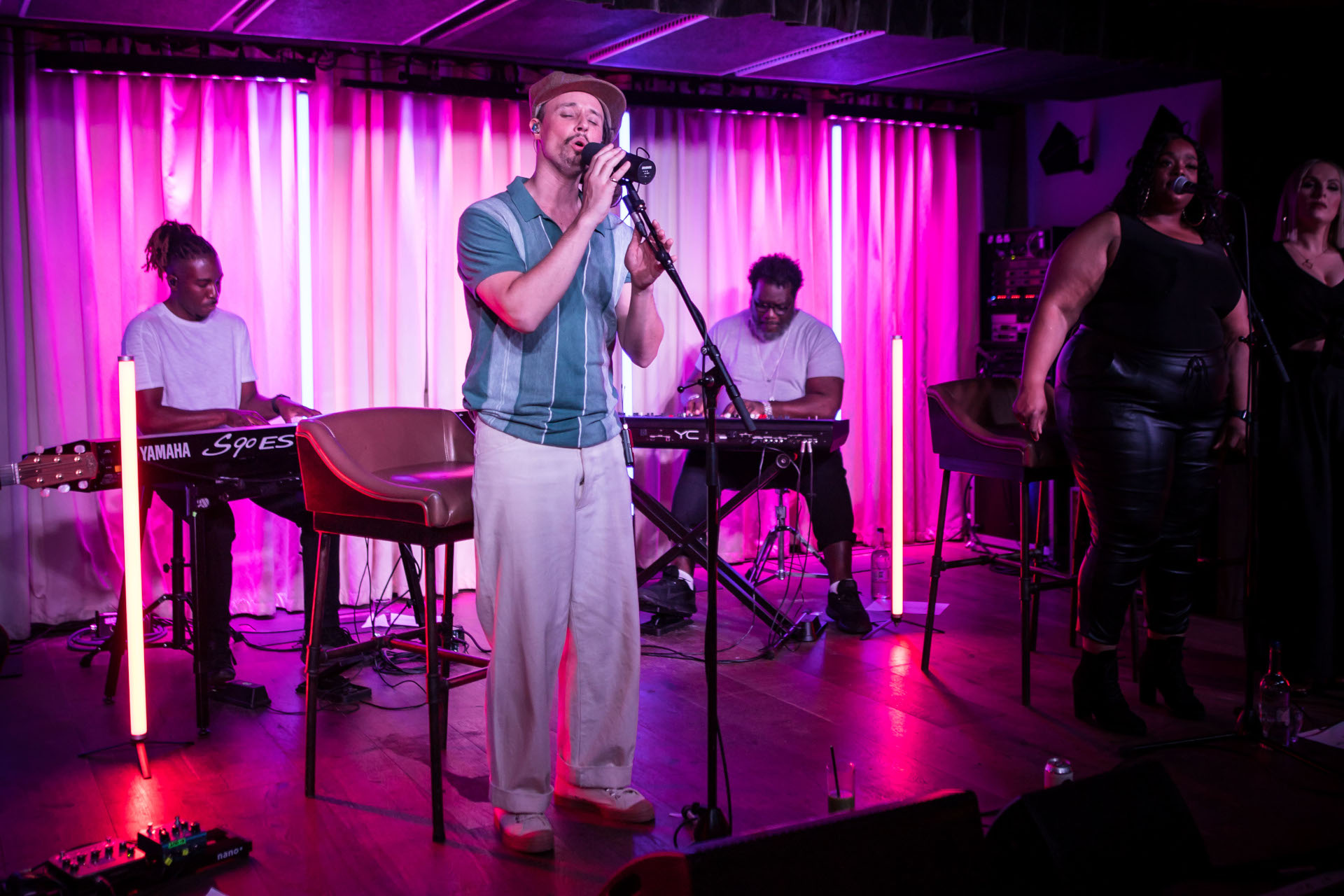 Live music AND good food? You've come to the right place. This summer, 100 Wardour St has been inviting roaming bands to perform new music, covers, remixes and requests – giving guests full power over the live music playlist. From ABBA to Beyoncé, expect a whirlwind of head-bopping tracks to keep you entertained as you dive in to the three-course brunch menu. This weekend, the Jukebox Brunch will see Wanderers take to the stage between 2pm and 4pm for an afternoon of fun, food and music.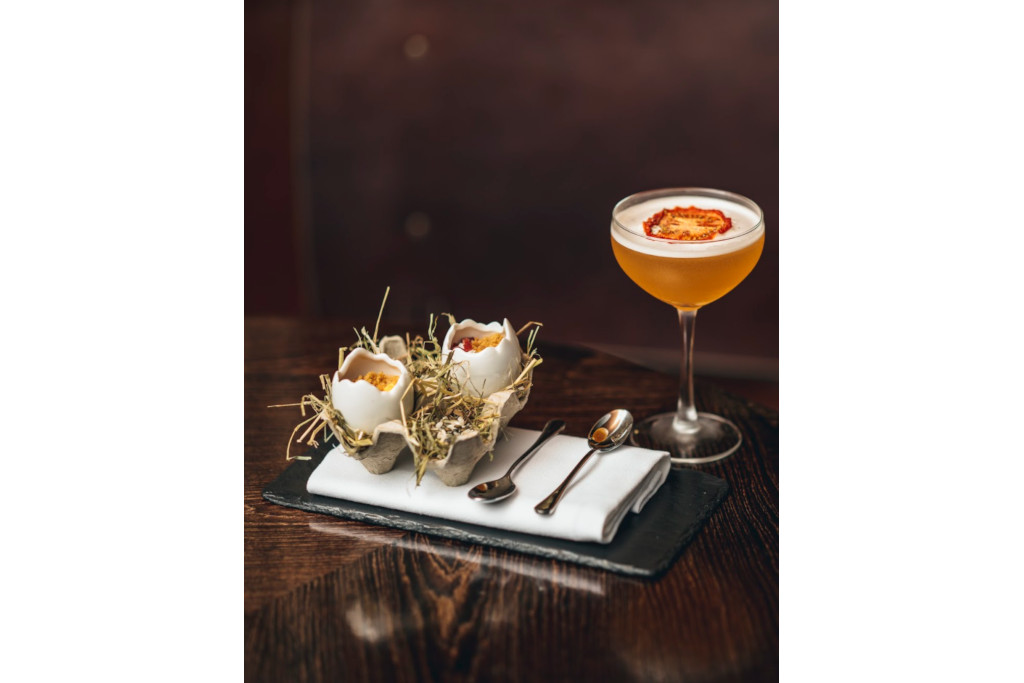 This bank holiday weekend, step into Spain with Aqua Nueva's new dining experiences: La Fiesta Brunch and 'La Tomatina' Festival. A love letter to Spanish culture and cuisine, the new menu will focus on Valencia delicacies in celebration of the famous La Tomatina festival this month. Those looking for brunch can tuck into La Fiesta, where Spanish tapas from the Andalusia region will be served. Dine on chorizo, chicken, and seared salmon skewers with Southern Papas Aliñas salad as live DJ music and Flamenco dancers perform throughout the day. If lunch or dinner is more your style, take your pick from the Tomatina menu. Expect to find cured sardines and Penjar tomatoes on cristal bread, chargrilled octopus, saffron potato and tomato foam, and seasonal berry salad with hibiscus sorbet and pear and raspberry mousse. Wash it down the bespoke Tomatini cocktail, made with Tanqueray gin, apricot brandy, sugar syrup and freshly made tomato water.
Brunch, Booze and Boutiques at The Hawk's Nest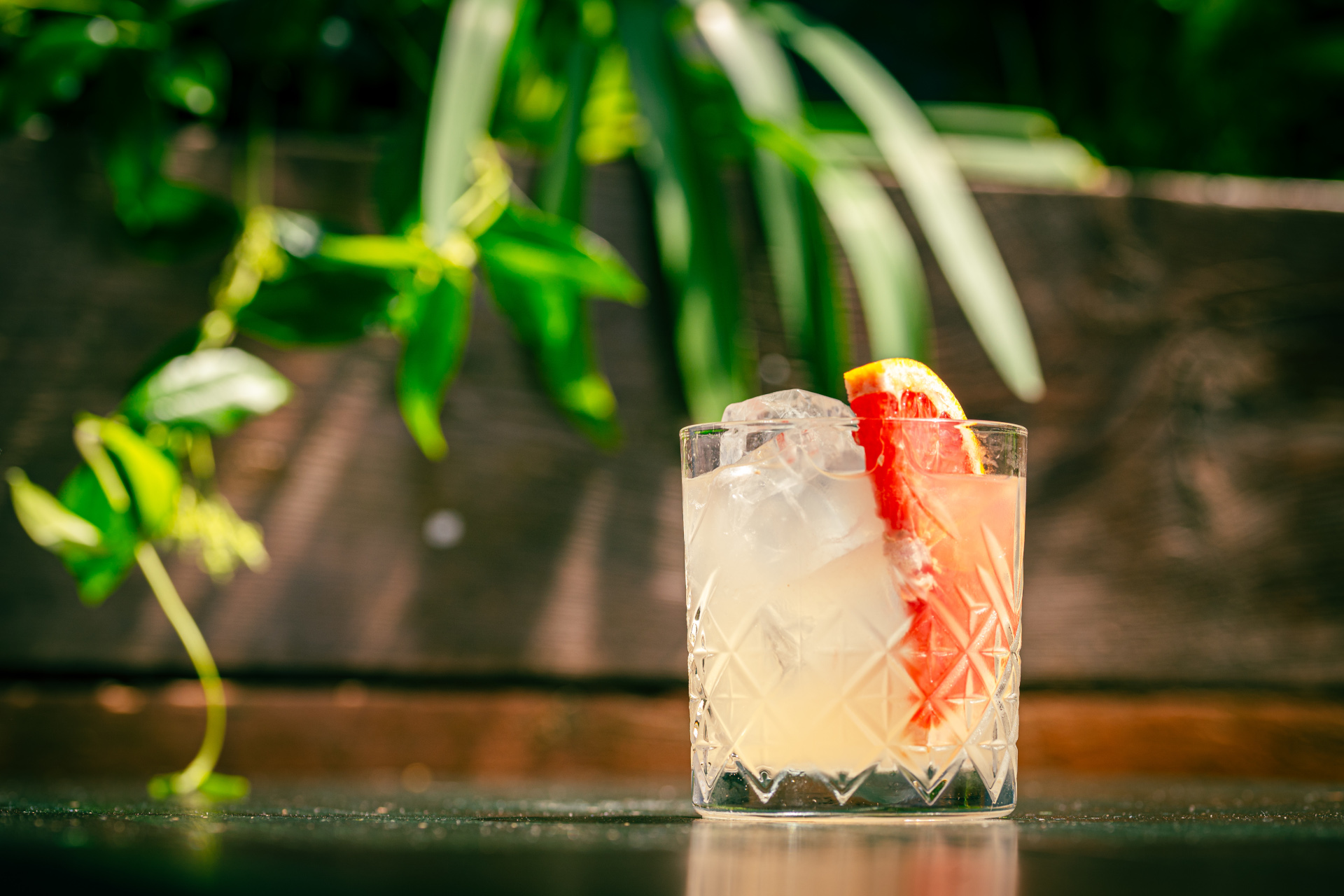 Nestled in Shepherd's Bush Market, The Hawk's Nest invites guests to venture through the archway into the hidden garden, where they can enjoy pizza and cocktails amongst flowers and artwork by local artists. For the bank holiday weekend, The Hawk's Nest will be launching a new brunch event. Alongside a killer brunch menu (don't leave without trying the Caprese baked eggs), a handful of independent retailers will be selling vintage and second hand clothing and accessories. There will also be live music in the garden from 1pm, so you can have a boogie while you brunch.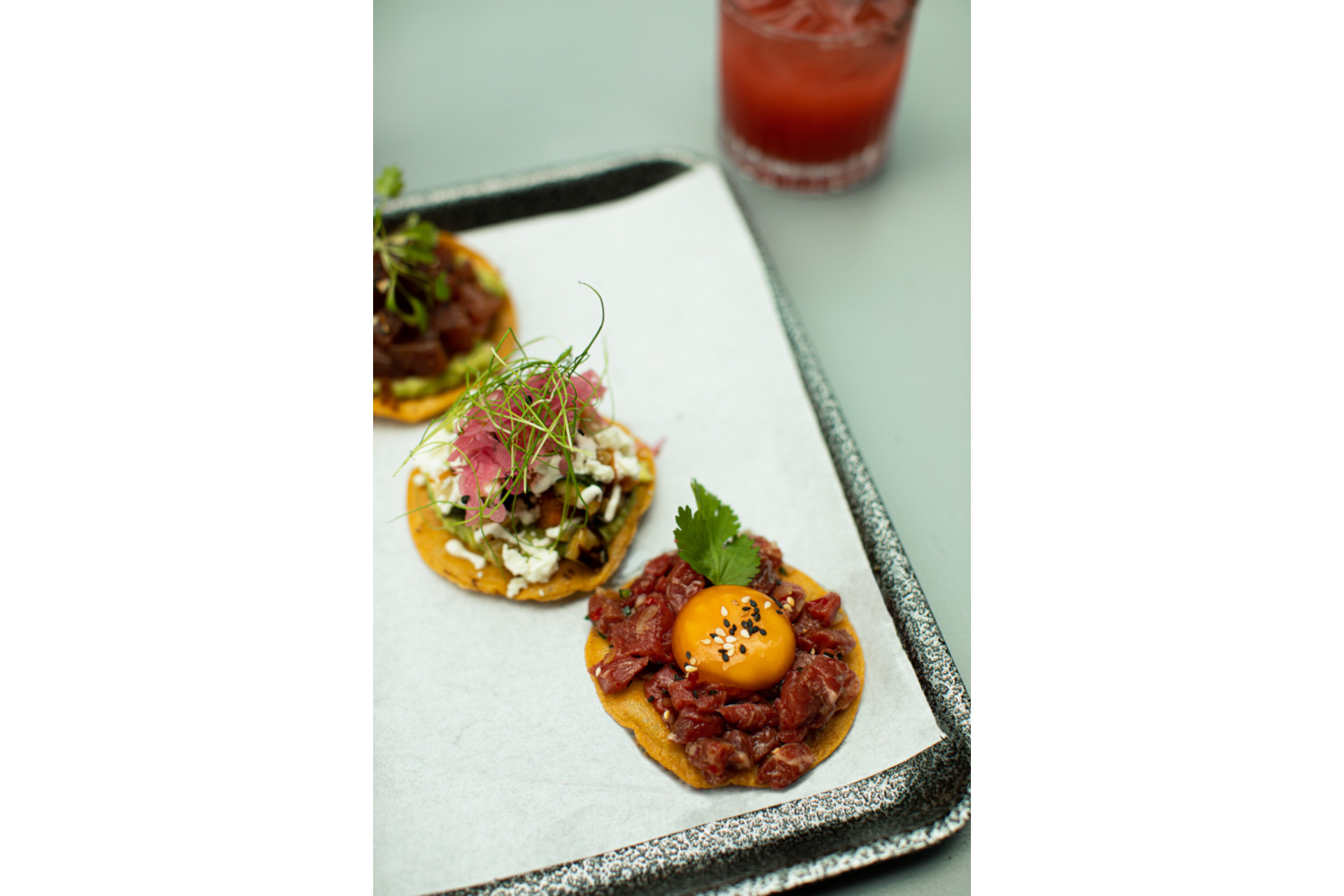 Newly opened NBHD Portobello is keen to bring the party to the bank holiday weekend Notting Hill Carnival style, with a Carnival Brunch Party taking place on the Sunday from 12.30 to 5.30. Reggae, soca, dancehall, and carnival classics will play throughout the evening courtesy of DJ Prince Vern, with the bar transformed with steel drums and colourful dressing as a nod to the famed carnival floats. Get stuck into the carnival-inspired menu, which includes rum punch cocktails, chicken wings, truffle parmesan fries, and a wide selection of tacos.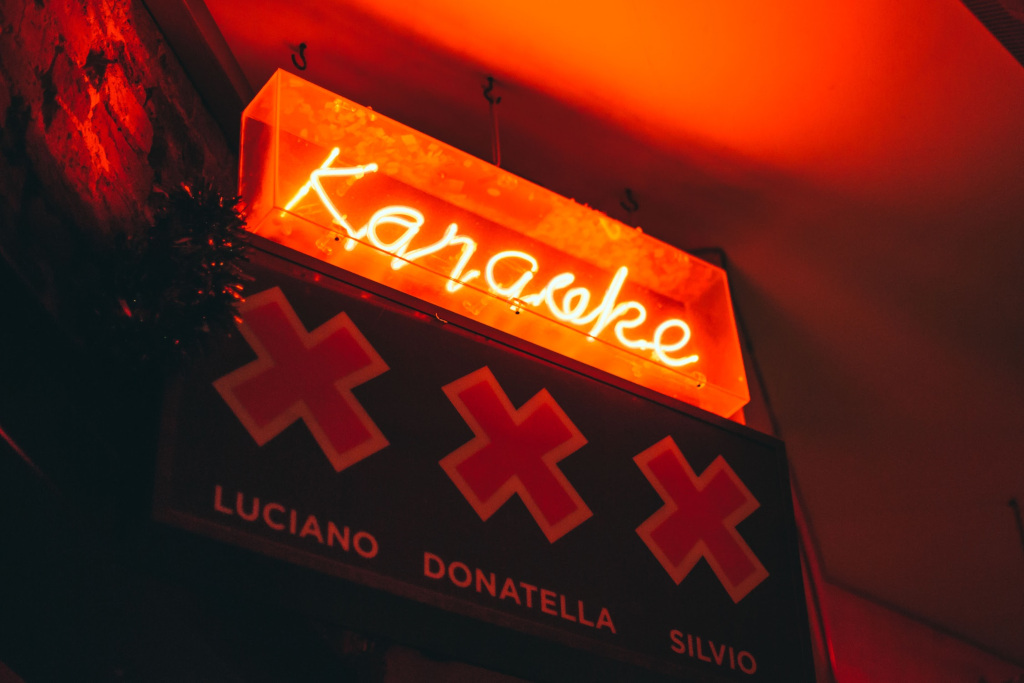 Looking for a party this bank holiday weekend? Head over to Bunga Bunga on the Sunday for an afternoon of bottomless brunch and an evening of (slightly pitchy) singing. Both venues in Battersea and Covent Garden will be celebrating the weekend, starting with a whopping three-course brunch menu featuring jam doughnuts, charcuterie, and pizza accompanied by free-flowing pink prosecco – you won't have to worry about work on Monday, after all. As the sun sets, guests can get stuck into Bunga Bunga Karaoke Night. Make a song request via the old school red phone then strut your stuff on stage for the more-than-merry crowd.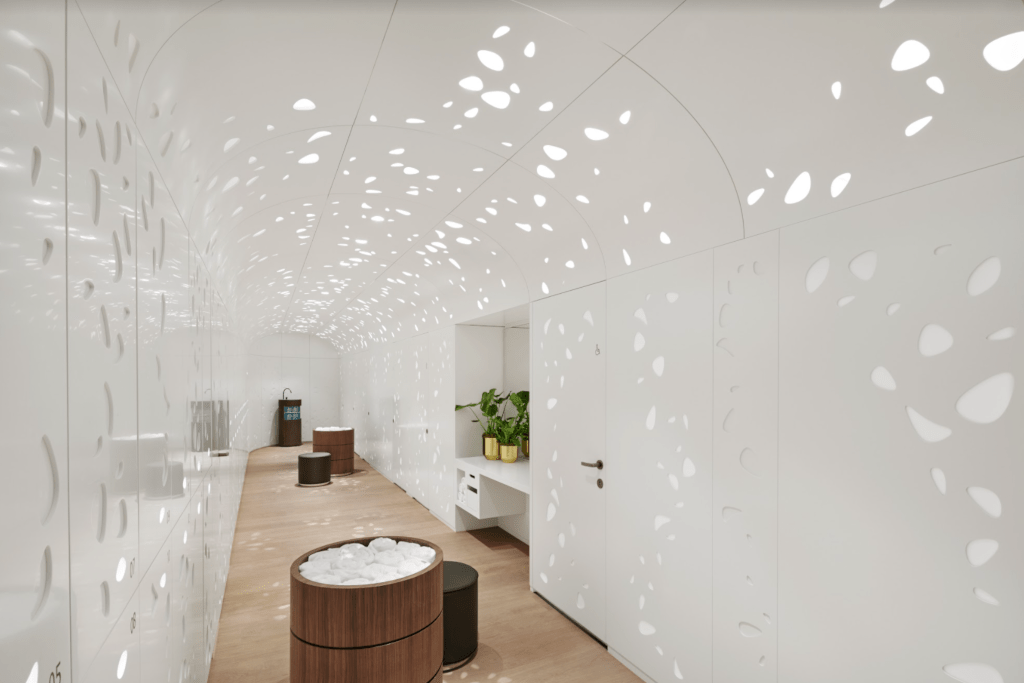 For those wanting a relaxing getaway this bank holiday, look no further than Lanserhof at The Arts Club. London's leading private wellness clinic has a variety of luxurious suites that guests can book for a weekend of peace and quiet. While you're there, sign up for a pamper session at The Lanserhof Club, where they will treat you to some of the finest wellness experiences in London. Think facials, massages, cryotherapy treatments and restorative infusions.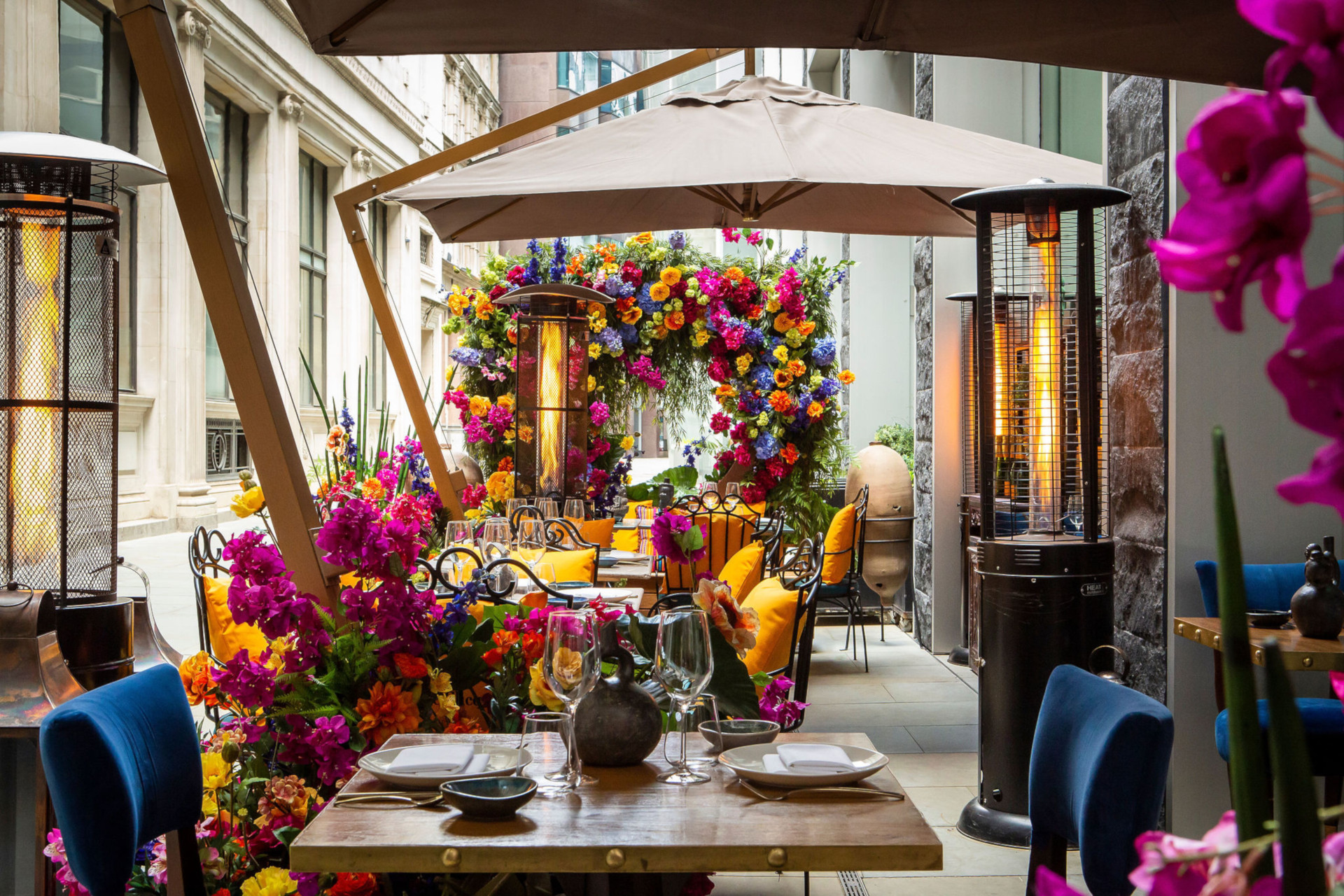 COYA has teamed up with Veuve Clicquot this August for a 'Rosé Takeover' of the beautiful Courtyard at Angel Court, complete with a limited edition food and drinks menu. Sit back amongst the bunches of Alstroemeria, try one of Veuve Clicquot Rosé champagne infused cocktails (the Courtyard Punch will certainly help you loosen up), and enjoy some quality time with friends and family. The COYA Brunch comes with a bottle of Veuve Clicquot champagne and features live performances by musicians and dancers.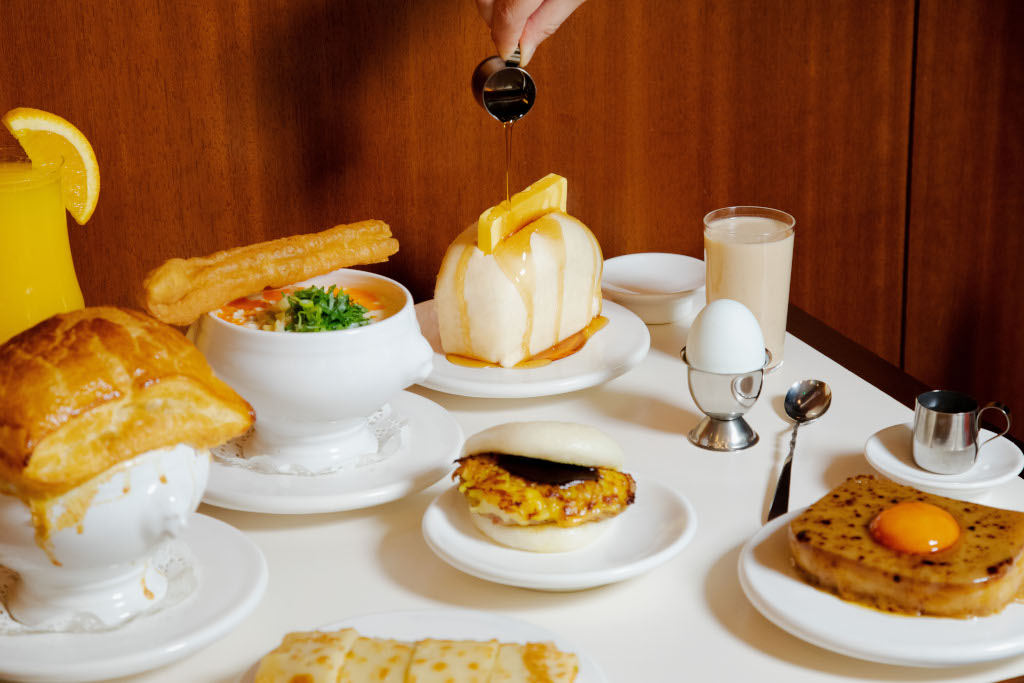 Inspired by Taiwanese cuisine and western-style cafes in Asia, Shing Tat Chung, Erchen Chang, and Wai Ting Chung is launching a weekend breakfast at Café BAO just in time for the bank holiday. Head over to King's Cross for a selection of breakfast dishes reimagined through an Asian lens. Think cheese rarebit BAO toast topped with egg yolk, dan bing pancakes with bacon, egg, and cheese (based on Taipei street food), and baked ham hock congee pie. Wash it all down with a sweet Hot Choc-taro, a twist on your usual hot chocolate made with milk chocolate, honey and purple taro foam. Delicious.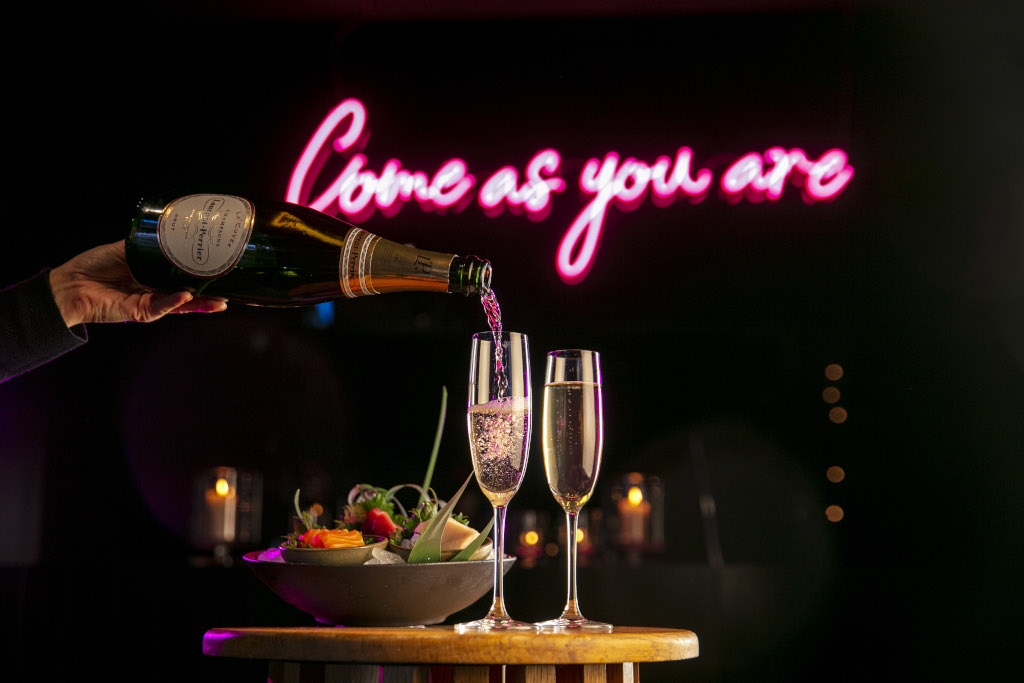 Iconic Soho restaurant Chotto Matte is planning a weekend of celebrations in collaboration with French Champagne brand Laurent Perrier. On Saturday and Sunday, guests can tuck into Chotto Matte's famed Harajuku Brunch, with signature dishes Asado De Tira and Chuleta De Cordero Ahumada prepared in the theatrical open kitchen for a multi-sensory experience. Bottomless brunch is accompanied by a DJ set from DJ Krystal Roxx, with Danny O (DJ at Cafe Mambo Ibiza & Radio 1) taking over from 7pm – meaning you can keep the party going well into the night.
Crooks 1926 at Colab Theatre
Fans of Peaky Blinders will love Colab Theatre's new immersive experience set in the criminal underworld of 1920s London. Rub shoulders with Alfie White and The Cortesi Brothers as you stage a grand territorial takeover of the city – with guests granted full autonomy, only you can decide how the story will play out. From fixing horse races to hiring thugs, Crooks 1926 invites all of its guests to take a walk on the wild side of London's dark history. Turn up in your best mobster gear, boss suit or flapper dress and get ready for a night full of twists, turns and gritty violence.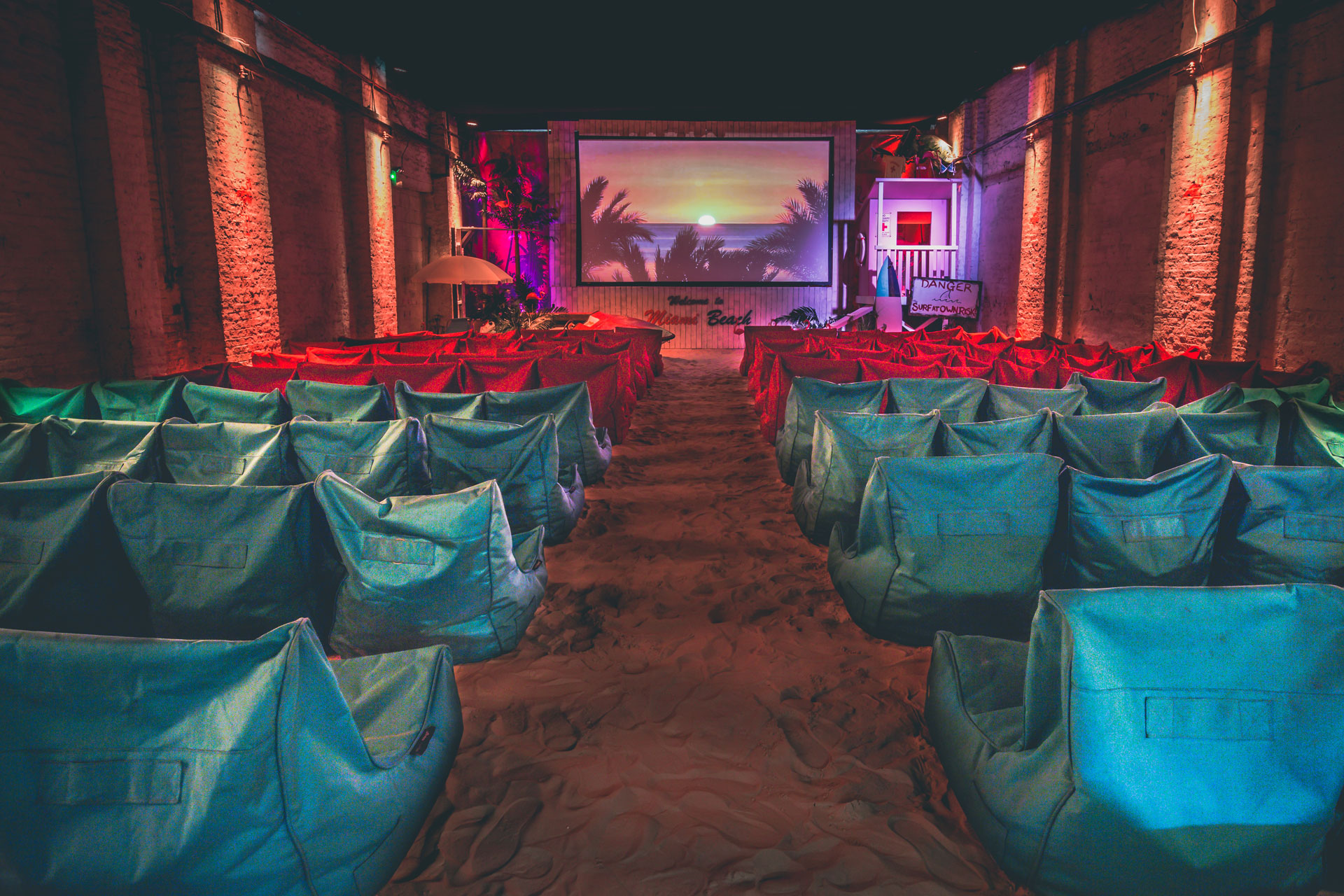 Who needs a vacation when you can experience the beach at your local cinema? Backyard Cinema's immersive movie experience takes film fanatics to the beaches of Miami and LA, so you can feel the sand between your toes and sip on a cocktail as you tune in to the big screen. The cinema shows a selection of cult classics, sing-alongs, family-friendly films and new releases. The perfect day out this bank holiday for friends and families.
Enter the Wizarding World this bank holiday with the The Harry Potter Photographic Exhibition in Covent Garden. For the first time ever, Warner Bros. has brought together hundreds of behind-the-scenes images and props from the much-loved film franchise. Complete with photography displays, immersive sets and its very own Butterbeer bar, the exhibition takes guests on a tour of the 10-year filmmaking experience from start to finish – with nods to later instalments Harry Potter and the Cursed Child and Fantastic Beasts too.
Take a tumble down the rabbit hole and discover the marvels of Wonderland this bank holiday weekend with the V&A. Alice: Curiouser and Curiouser transports visitors through the character's origins and her subsequent revivals in film, art, theatre, fashion and modern pop culture. With over 300 objects on show (as well as digital and Virtual Reality installations), the gallery leaves it up to visitors to explore the impact of Carroll's creation across a wide range of media. Keep an eye out for creations by Yayoi Kusama, The Beatles, Tim Burton, Iris van Herpen and Bob Crowley.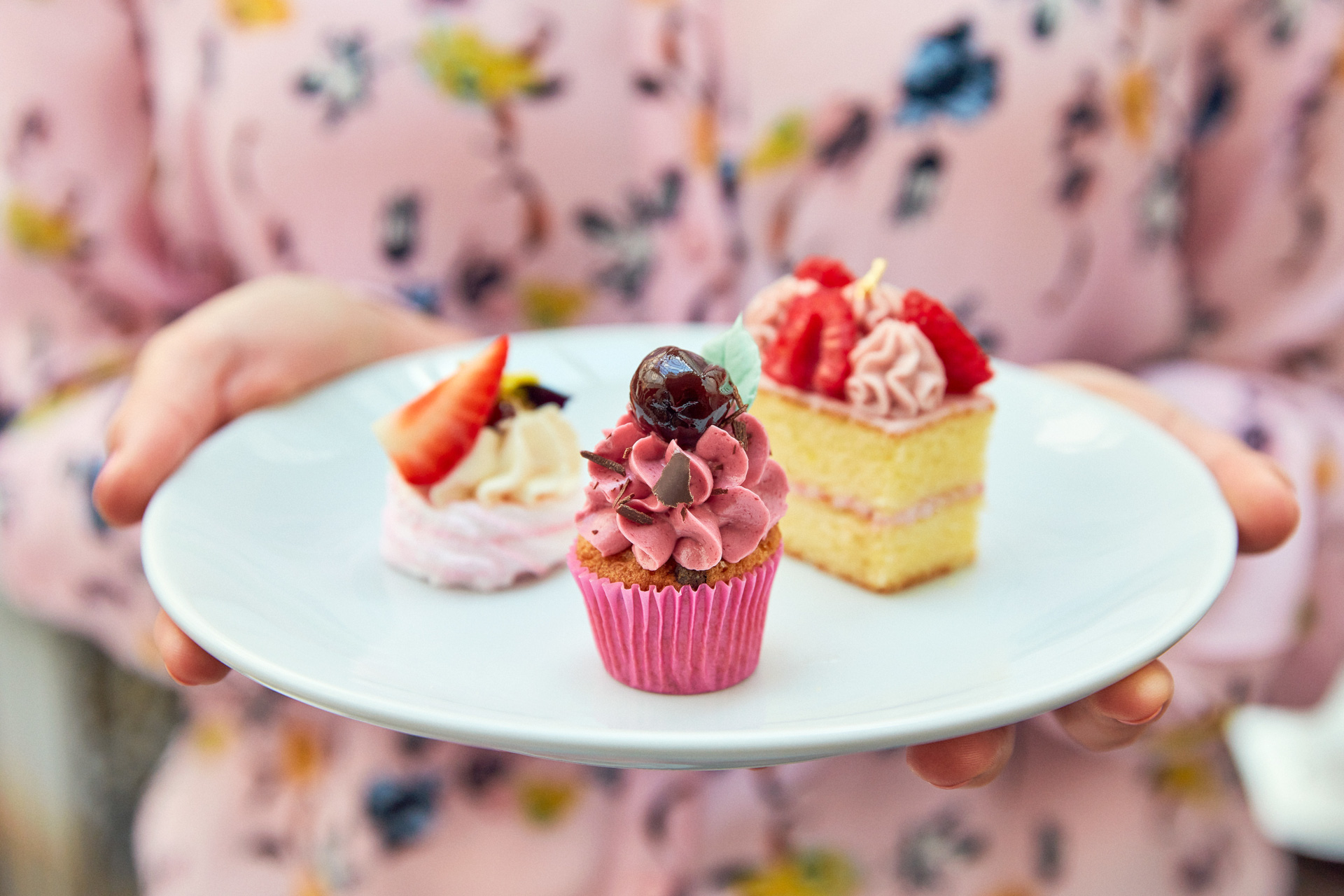 The Lanesborough's Céleste restaurant has partnered with world-famous Belgravia bakery Peggy Porschen to bring guests the Peggy Porschen Afternoon Tea. Perhaps the perfect activity for a girly bank holiday weekend, the afternoon tea is full of flowery details, pastel hues and sugary delights. Expect a fairytale of an experience, with sweet highlights including Peggy's pink pavlova, lemon and elderflower tartlets, and cherry and chocolate chip cupcakes.
Featured image: COYA x Veuve Clicquot's 'Rosé Takeover' 
The Best UK Art Exhibitions of 2021 / The Best Roasts in London