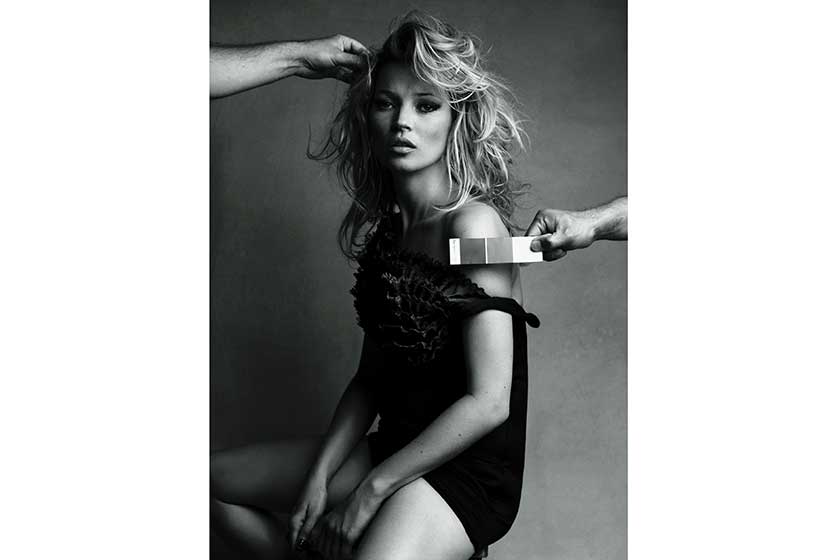 Sam McKnight is the ultimate hairstylist. From Princess Diana to the catwalks of Burberry and Chanel, Sam creates the best hair in the business. Now his work is being celebrated with a major exhibition at Somerset House, and a coffee table book, Hair by Sam McKnight, that already has Gigi Hadid's attention…
10 things you didn't know about Sam McKnight
View this post on Instagram
Over the years, Sam has created many of the signature looks for the top supermodels in the industry. Today, he works with Gigi Hadid and Karlie Kloss, but back in the day it was the likes of Kate Moss, Cindy Crawford and Naomi Campbell. The looks we tend to see again and again from McKnight are the classics with a new update to add modernity. From the ultimate bedhead hair, to glossy retro waves, wispy curls and the androgynous quiff, Sam creates the looks we are constantly looking to perfect, with an artfully dishevelled edge.
As one of the first stylists to work solely in fashion, Sam was instrumental in the creation of the hairstylist role. His laid back approach to his work and styling means he is calm and easy going on set and backstage, where the atmosphere is rarely described as either calm or laid back. He told Business of Fashion;
I don't like research. I like to see things happen on the day. Ditch the references, and just make things happen from our heads — a bit more spontaneous and a bit more instinctive. I'm quite happy to prep it a little bit, let the makeup take shape, let the styling take shape, and work with it on set. I have always worked really fast.
The exhibition at Somerset House tracks McKnight's 40 year career from the 1970s onwards. It includes the little known creative processes behind the images and hair created by Sam. The exhibit also examines the relationships between hairstylists and fashion – photographers and stylists such as Patrick Demarchelier and Lucinda Chambers and their work with Sam. An extensive archive of fashion photography will be featured as well as McKnight's work for magazines, catwalks, private photographs and behind the scenes footage.
The accompanying book (under the same title), features notes from the likes of  Tim Blanks, Alexander Fury, Amanda Harlech, Nick Knight, and Camilla Morton, as well as commentary from McKnight.
Here are 10 things you won't know about Sam McKnight
1. He carved his own path. Before Sam started working on shoots and at shows, there weren't standalone hairstylists, only salon hairstylists. Sam was the first of his kind and created a profession.
2. Everyone loves him. From Gigi Hadid, to Kate Moss, everyone loves Sam.
3. It takes three weeks to get the Chanel catwalk hair looks together, beginning with a sketch from Karl Lagerfeld, and ending in a full look test, with hair, makeup and clothing photographed and tweaked before the show.
4. Sam loves gardening and flowers. Just look at his Instagram…
5. He isn't afraid of using wigs, and says that 'wigs are the new hats'.
6. Sam is the master of the artfully dishevelled hair look. Everything is done, and then undone.
7. He believes hair should always be fun – after all, it'll grow back.
8. Sam McKnight was behind the hair on the cover of Anna Wintour's first American Vogue cover as editor in chief (November 1988).
9. Sam's work has featured on the cover of British Vogue than anyone else (so has Kate Moss).
10. Sam was behind Princess Diana's iconic cut.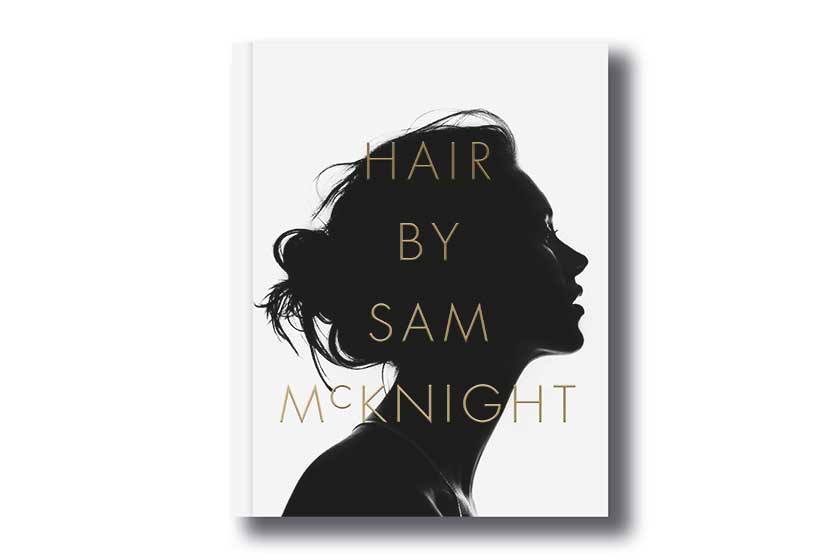 Hair by Sam McKnight, Rizzoli, £35.
Dates: 2 November 2016 – 12 March 2017
Tickets: £12.50, £10 concessions
Address: Embankment Galleries, Somerset House, Strand, London, WC2R ILA
DISCOVER MORE
---