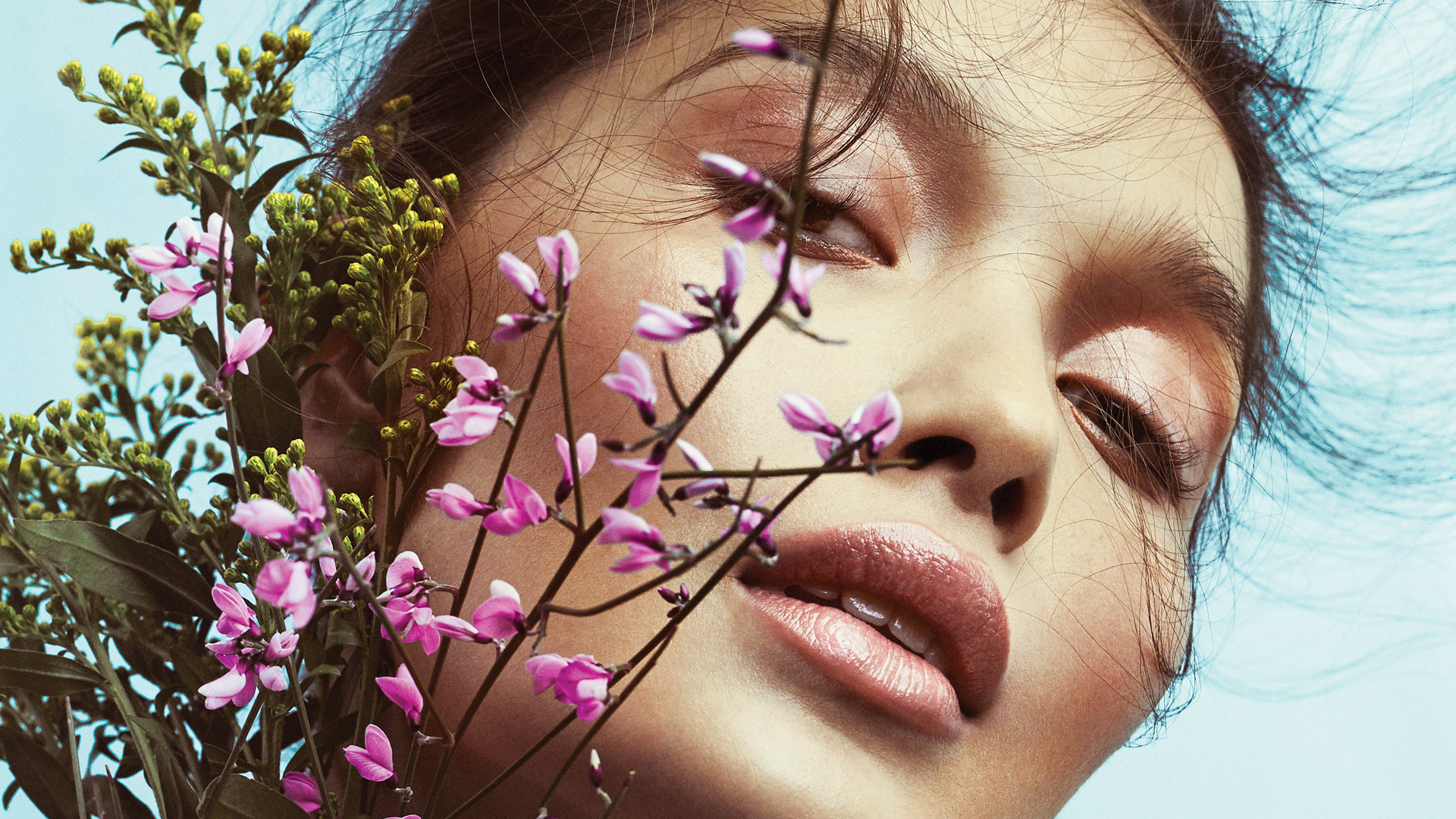 Sneak Peek: Inside the March/April 21 Issue
Welcome to the Spring Awakening issue of Country & Town House
Your March/April issue of Country & Town House is hitting newsstands on Friday, and this month it's the Spring Awakening issue featuring model and photographer Laura Bailey, actress Priyanka Chopra Jonas, and It's A Sin star Omari Douglas, to name but a few…
Want to make sure you get your new issue before anyone else? Subscribe to Country & Town House here.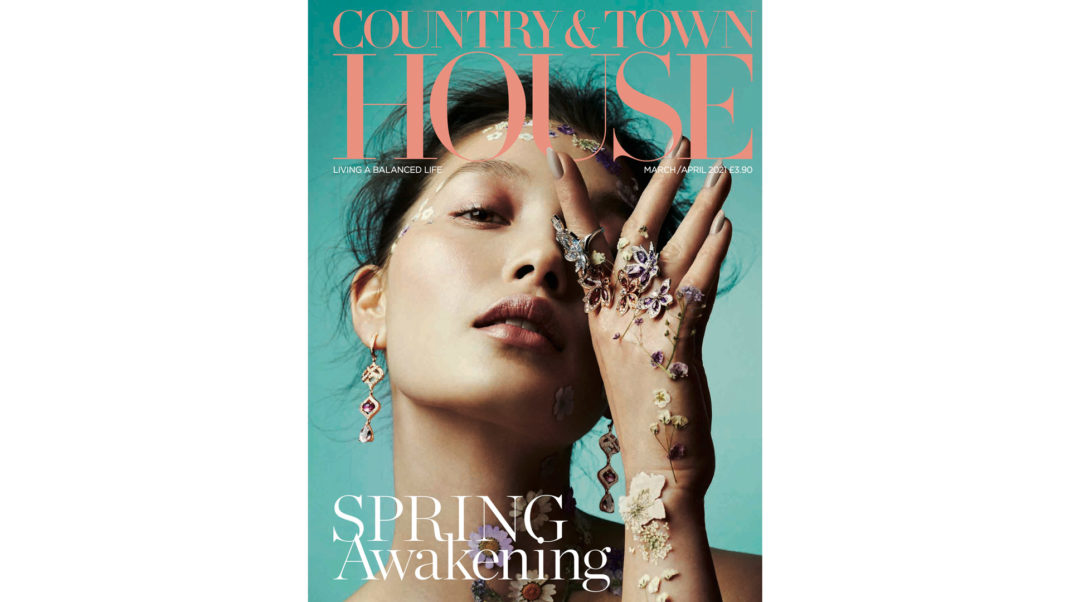 Inside the March/April issue, you'll find…
The Rurbanist: Laura Bailey talks trips to Paris, finding joy in lockdown, and being "a London girl at heart".
Eye of the Tiger: Priyanka Chopra Jonas on growing opportunities for women in film and the process of writing her insightful memoir, Unfinished.
The Spring Calendar: Ellie Smith lists the digital "but doable" events to add to your lockdown diary, from Dulwich Picture Gallery's digital season to London Design Week.
The Unstoppable Rise of Canine Couture: Marc Abbot explores the art of dog dressing and why lockdown has propelled canine owners to jump on the trend.
Conversations at Scarfes Bar: Charlotte Metcalf meets Celia Pool, co-founder of the B Corp company revolutionising periods.
Finding Mr Big, Again: Sabrina Fox talks dating after divorce, from the complex world of matchmaking apps and agencies to courting over zoom.
My Little Green Book: Lisa Grainger tells us how to spring clean without the toxic chemicals.
On Design: 30-plus pages of interiors inspiration – design notes, fabulous fabrics, industry insight and more, plus Carole Annett explores 300-year-old Scottish mansion Yester House.
Escape to the Country: Amy Wakeham on why agritourism is the latest travel trend to have on your radar.
Our contributors share morning rituals and what's getting them through lockdown
Susan Darcy
Susan reflects on the future of travel after Covid
Are you an indoors or outdoors person? Definitely outdoors. I live in an Area of Outstanding Natural Beauty – nature's exterior designs are much better than my interior designs. There is an incredible beech tree at Castle Ashby gardens, which I wish could be my favourite spot. Sadly, it's a four-hour drive away.
Morning ritual? Um, getting up… eventually.
What feels like an escape to you? A company asked me to work with them on a wellness VR headset. I went from sceptic to sold at the first sitting. I can now meditate on a tropical beach at the flick of a switch.
What's got you through? My set of chakra crystal singing bowls, which give very good vibrations. Five minutes of them settles the nerves nicely.
Trevor Dines
Botanist Trevor teaches us about wildflower meadows
Are you an indoors or outdoors person? As a farmer's son, I'm definitely an outdoors person, whether it's pottering in the garden, out on a walk in the local lanes, or scaling a rockface for rare alpine plants. The Great Orme on the north Wales coast is very special, with its dramatic views and the excitement of rare plants at my feet!
Morning ritual? Up with the lark then out walking our cocker spaniel. I love the repetition of a quiet dawn walk, seeing the infinitesimal daily changes that build into changing seasons.
What feels like an escape to you? I love a bit of creative TV like Grayson Perry's Art Club and The Great Pottery Throw Down.
What's got you through? I have to say my iPhone, but only because it helps me bring my meadow and other plants to audiences that couldn't otherwise experience them.
Zayani Bhatt
Zayani meets global megastar Priyanka Chopra Jonas
Are you an indoors or outdoors person? Indoors, although I wish I was an outdoors person. I love a little hidden-away green space in my neighbourhood, where rope swings hang from the trees.
Morning ritual? Picking three things I'm grateful for before I start my day. I try and do it every day – that and writing down one good thing that happened during the day, at the end of each day. These practices help me stay positive.
What feels like an escape? A lovely long bath with an inspiring or funny book
or podcast and a colourful bath bomb.
What's got you through? [The video game] Animal Crossing. It was extremely popular during the first lockdown but I haven't stopped playing it since. You get to explore places in nature, meet cute characters and build and decorate things like cabins. It's just pure escapism.
Marc Abbott
Marc delves into the flamboyant world of canine couture
Are you an indoors or outdoors person? I'm rarely happier than when running, walking or cycling – preferably somewhere warm and welcoming like Girona.
Morning ritual? The older I get, the healthier my morning ritual becomes; it rarely strays from coffee, cereal and Instagram, followed by a consultation of the daily 'to do' list.
What feels like an escape? Digital fashion shows. The way in which some creative directors have responded to the necessity of no in-person shows has been stunning and has embellished my 'year of living vicariously'.
What's got you through? Having my daughter home from school has given us so much more time together than we'd normally have in the week. Her YouTube-driven thirst for knowledge and music has offered such a welcome distraction, and a broadening of my own tastes.
Shoot credits: Photographer: Rachell Smith | Fashion Director: Nicole Smallwood | Hair: Ben Cooke at Frank Agency | Make-Up: Lan Nguyen-Grealis | Nails: Edyta Betka using CND
The C&TH Culture Radar: What To Watch, Read and Listen To This Week / The Best Sustainable Fashion Brands