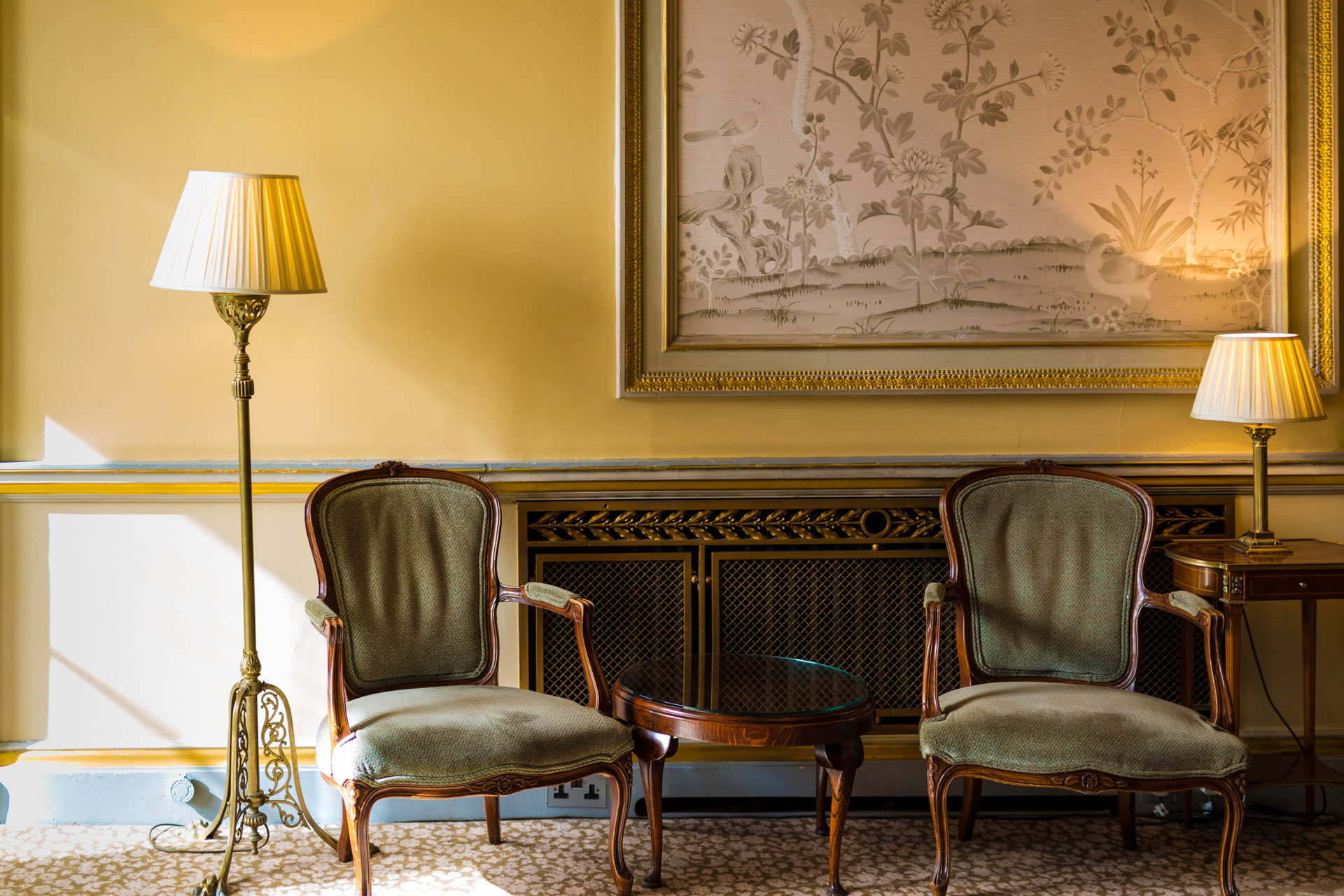 Inside London's Private Member's Clubs: The Lansdowne Club
---
The Lansdowne Club has always let both men and women join across its history as a private club...
With a rich design heritage, The Lansdowne Club is an elegant choice in the heart of Mayfair.
Inside London's Private Member's Clubs: The Lansdowne Club
Fascinating History
Rewind to 1761. John Stuart, third Earl of Bute, bought an empty plot of land in Berkeley Square and commissioned Robert Adam, the era's preeminent architect, to design a house there. The result, still standing today, is a handsome neoclassical mansion, a fine example of what became known as the 'Adam Style': a lighter and more elegant alternative to the heavy Georgian houses of the late 18th century, with curved walls, domes and elaborate plasterwork. 
Fast forward 250 years, and today the mansion is home to the exclusive Lansdowne Club, which was founded in 1935. You can still see all the hallmarks of Adam's famous style throughout the building, complemented by touches from the Thirties, when the building was remodelled by the architect Charles Fox, a pupil of Louis de Soissons. It was then decorated by the leading interior designer of the time, Sir Charles Allom, in the Arte Moderne style. 
Modern Luxury
As impressive as its history is, The Lansdowne Club hasn't remained a time capsule of the past. In recent years it has welcomed all the modern conveniences necessary for the enjoyment of its members, from its state-of-the-art exercise studio to its 73 airy and comfortable ensuite bedrooms. The dining room was reimagined by international interior design studio Jestico and Whiles in 2017, offering a modern interpretation of the space while retaining opulent Art Moderne touches, for a truly magnificent dining experience. 
Fabulous Facilities
Whether you're doing laps of the spectacular 25-yard Art Deco pool, relaxing in the steam room, hitting balls in the squash court, or finessing your fencing in its very own salle d'armes (it's the only members' club in London to boast one), The Lansdowne also has a vast range of sporting facilities to choose between, making sticking to your health and fitness goals not a chore, but a real pleasure for its members.
An eclectic mix of the historic and the contemporary, The Lansdowne Club boasts stylish décor and walls decorated with exquisite art, underpinned by a seamless service by its dedicated staff. All in all, it's a members' club with a rich history, and an exciting present.