Bill Bailey shares his insights into birdwatching, the British countryside and boneheaded stupidity.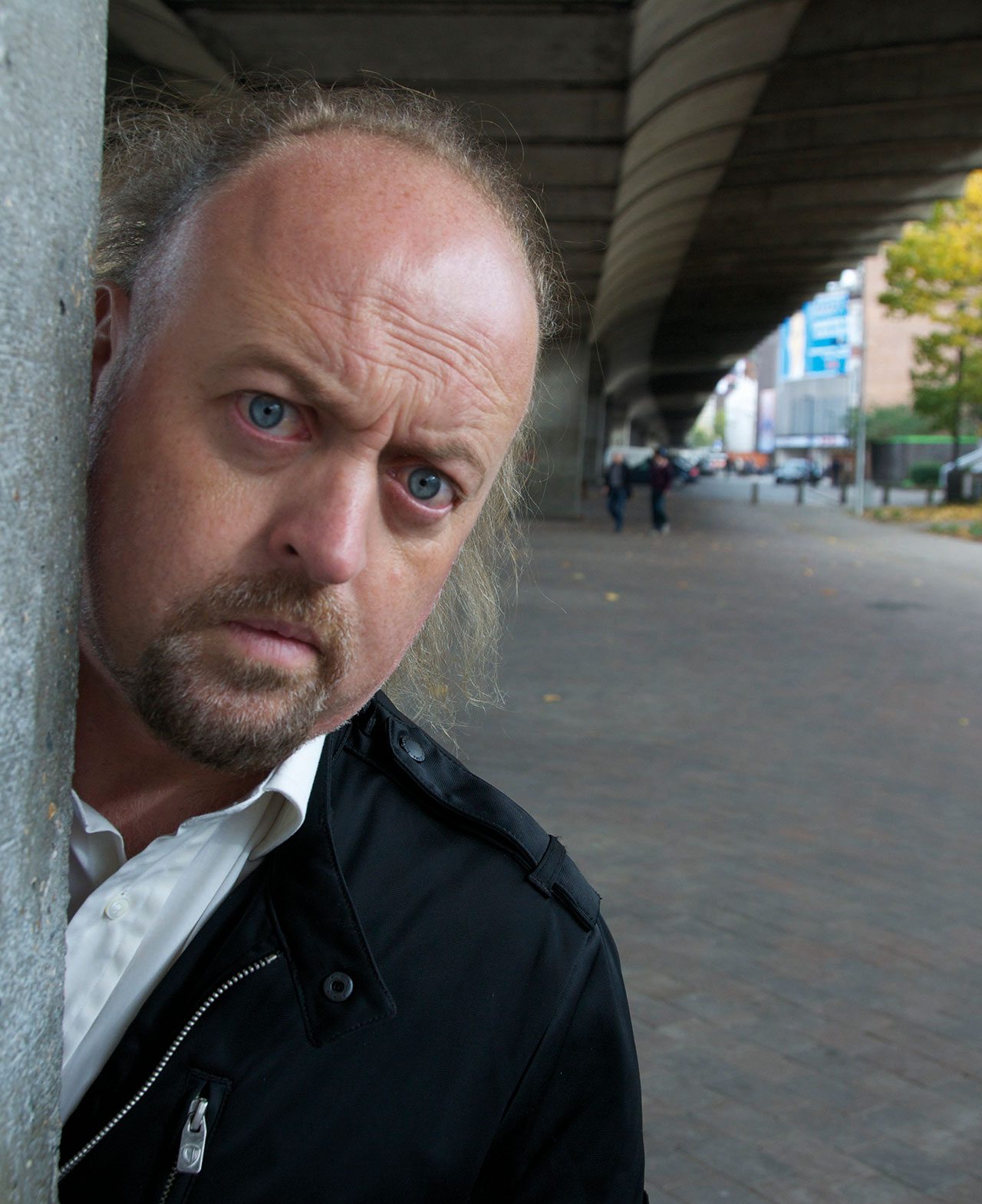 I grew up in the West Country in a town called Keynsham between Bath and Bristol. It's quite rural, so it didn't take long on the bike to get to the countryside. There are Saxon and Roman ruins that I would investigate using my father's ordnance survey maps.
I vividly remember family outings to Weston-super-Mare, to have a toffee apple on the pier. That combination of salty sea air, rain – of course, because it's Britain – and that sugar rush.
My first job was at the local pub. I would love to say that I spent my first wages on an impressive work of literature, by Tolstoy… but it was probably spent on Worcester sauce flavoured crisps.
I started birdwatching as a kid on family outings. We'd go on weekend excursions to a bird sanctuary or a local reservoir. We'd just go there, point out some birds, and go to the pub for lunch.
Now I go to the London Wetland Centre in Barnes. I still go with my dad, a pair of binoculars and a cheese and pickle sandwich. I take tea in a Thermos flask. Nothing tastes quite like Thermos flask tea.
I've travelled a lot as a comic and seen some amazingly exotic birds, but I've just published a book about rediscovering British birds. It's partly based on my recollections; a historical compendium of avian nuggets.
Bar-tailed godwits fly for 9,000 miles non-stop. They don't even stop to feed. The Arctic tern flies further than any other bird, but the godwit flies for nine days without feeding. How can a tiny little bird do that without dropping down from starvation? They actually assimilate parts of their digestive tract into their body to save weight. It's a kind of self cannibalism.
The bird I'm most like is a sparrow – it likes to travel all around the world and it's pretty average, hardy, eats a lot and hops about in a distracted manner.
I'm currently reading Homo Deus by Yuval Noah Harari, a brilliant Australian author who wrote Sapiens, which is about the history of humankind. Homo Deus is about artificial intelligence and how machines will evolve.
The best thing about Britain is the landscape. It's endlessly surprising and full of all kinds of different habitats and terrains – lush greenery, mountains, crags, lakes, beaches, woodland, everything. The Lake District is a big favourite of mine, I've been going there for many years, and North Devon too.
The other week I was mountain biking and misjudged a ridge. The saddle was too high, and I was on a steep slope when I put my foot down and I just sort of toppled over. I was heading down the hill but a tree stopped me.
Apart from our calamitous exit from Europe, I get angry about people who are uninformed. Boneheaded stupidity; any kind of ignorance where information is easily accessible.
Don't laugh, but I love really bad action films like Battle of Los Angeles. Things with aliens in.
Bill Bailey's Remarkable Guide to British Birds is out now, £20 (Quercus).
---