The art world can be both an exciting and complicated sphere, one filled with vibrance and virtuosity, but uncertainty for those who have little knowledge of the presentation and preservation of fine art. Fortunately, Box Galleries caters to both the novice and connoisseur…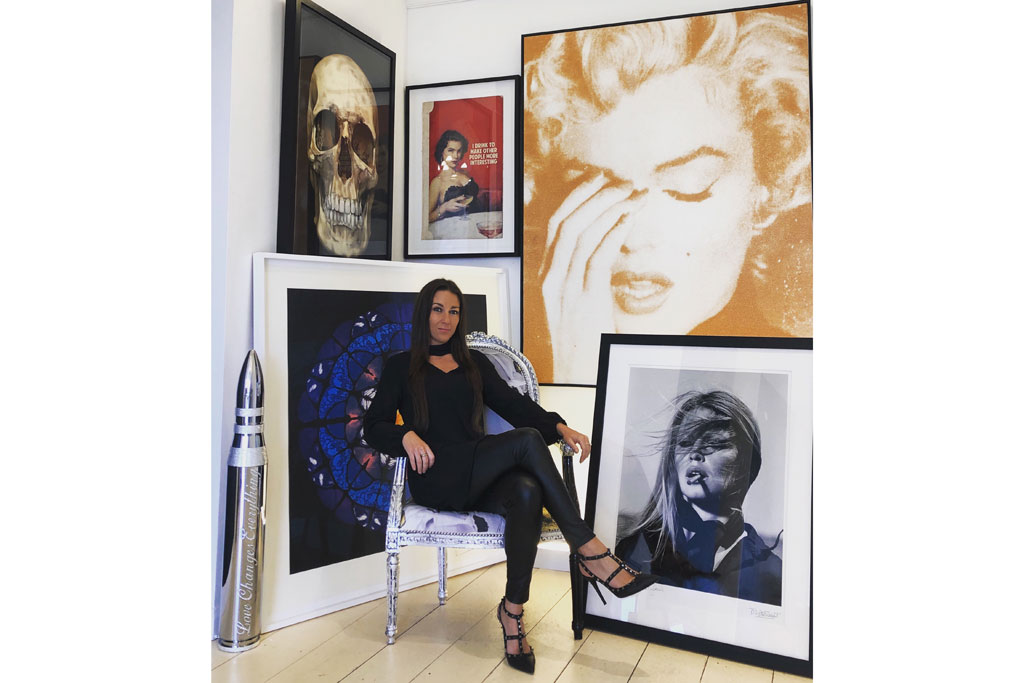 Located within the creative borough of Chelsea on the illustrious King's Road, art professional Emma Moir launched Box Galleries in 2012 after departing from the world of mainstream galleries and embarking on her own business venture. Specialising in compelling works of contemporary art, the gallery not only boasts an eclectic and impressive array of both emerging and established artists – Damien Hirst, Terry O'Neill and Andy Warhol, to name a few – but also offers a unique installation service for clients, enabling them to experience the works before they purchase.
From 'meet the artist' events to gallery wine tastings and sensational collaborations with the likes of Bluebird, Beaufort House and 45 Park Lane – plus, talk of a Dubai and Beverly Hills pop-up – Box Galleries is forever evolving with Moir strongly at the helm. We spoke to the trailblazing founder about what it takes to operate a London gallery, plans for the future, and her long-established love for contemporary art…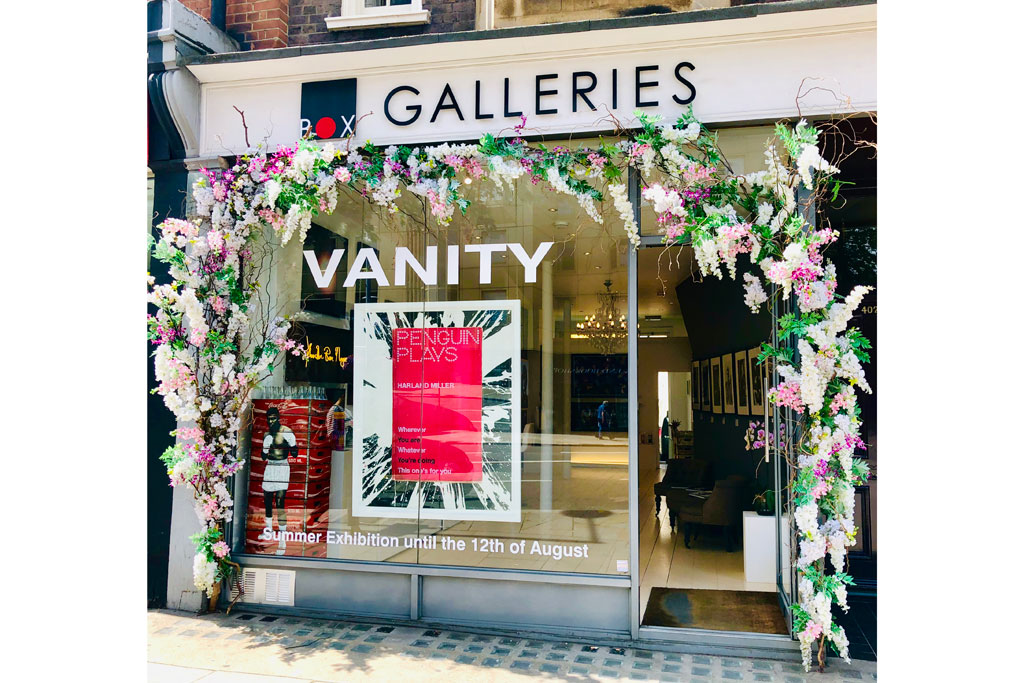 What propelled you to launch Box Galleries in 2012?
Essentially, I saw that there was a gap in the market. There were lots of commercial print-oriented galleries and high-end galleries (the Mayfair, have to ring the bell, quite intimidating galleries), so I wanted to represent both emerging artists as well as high-end investment work side by side in a comfortable, non-intimidating environment. A place where people can come to buy their first original, or their first piece of special artwork for £200, or spend £200,000 and build an investment collection – that was the main goal.
How challenging was launching an independent gallery?
There's obviously been difficulties along the way and a lot of people do question why I would want to go through the stress and responsibility, but I never really thought about it in that way. I believed in what I was doing and I found artists that I truly spent a lot of time looking for and building relationships with, so I personally couldn't find it difficult. There are bumps along the road but I think if you have a clear vision and you're focused, then there's no reason to not take the risk.
Was art always a passion of yours growing up?
Definitely. My grandmother was a landscape artist up in Scotland and I always painted myself. Although I studied law at University, I always knew that I wanted to work within something creative, but that was a great degree and platform because I wanted to work in the business side as well.
What drew you to specialise in contemporary art?
To be honest, it's a personal preference for me. As much as I try and detach my personal passion or taste from the artworks that we sell, because it's not to say that other people will like it, I really love and have a passion for the genre and I think you have to just go with that feeling.
Where does that passion come from?
It's just inherent. When I go to art fairs, I am drawn to that style, but I don't think it's come from anything in particular. I stumbled across a Warhol exhibition in Rome about ten years ago where I was absolutely blown away. I just always find myself drawn back to that genre.
I remember that at that exact time Terry O'Neill was having an exhibition in Rome, and I was absolutely enamoured. Then, this year we had a solo show of Terry O'Neill in the gallery. If someone had said to me back then 'would you like a Terry O'Neill photo in your gallery', I would have jumped at the chance.
Which artists are you most drawn to at the moment?
At the moment, the two prominent artists that I deal with are Terry O'Neill – he is top of his game and the quality and consistency in his work is second to none – and then on the emerging side, I really love Lauren Baker's work. We've had two solo shows of hers, and have another one scheduled for March 2020, and I think her work really appeals. It's so fresh and contemporary; it's bright, it's fun and it's got positive mantras appealing to both men and women, and I think the story behind her work, her interest in the soul and the galaxy, really appeals to people.
Any emerging artists that should be on our radar?
I think one to watch at the moment, and we have a new collection of their hand embellished prints, is the Connor Brothers. They're very relevant, interesting and also do a lot for mental health charities. Their work is about bringing people out of dark times through humour and ironic, satirical quotes, but combining nostalgic, interesting imagery.
You offer clients the opportunity to trial artworks before they make a purchase. What was the premise behind this?
I've always offered this from day one because I think it's so important for the client to see a picture in their surroundings amongst their furniture, ceiling height and lighting; it's so important to get it right.
We are often taking pictures round for people who have bought because it's difficult to make a decision in the gallery when there's so many other pictures, high ceilings and bright lighting. We're talking about that bespoke element and I think that personal service makes people feel more secure in their purchase. And if they don't end up buying, that's fine; at least they won't have ended up with something that doesn't work. 
What can you tell us about your upcoming show at 45 Park Lane next May.
It's going to be a show called Fame, which will feature Terry O'Neill, Douglas Kirkland and Andy Gotts focusing on the Frank Sinatra, Hollywood era, and I think it will fit really well in Park Lane. 45 is so breath-taking in itself that I think a lot of black and white will look really smart.
What else is coming up?
We have a Simon Claridge live silkscreen event in November and a wine tasting in December (which is always popular), and a couple of solo shows including Lauren Baker in March and then Fame at Park Lane. We're also doing a rare and unseen Terry O'Neill solo show which will look into the unknown images in his archive that no one else has really seen. We're also planning a pop-up in Beverly Hills and possibly Dubai as well next year so it's really exciting.
Visit Box Galleries at 402 King's Rd, Chelsea, London SW10 0LJ or visit boxgalleries.com for more information.
READ MORE: The Best Art Exhibitions in London | The Best Art Books Ever 
---