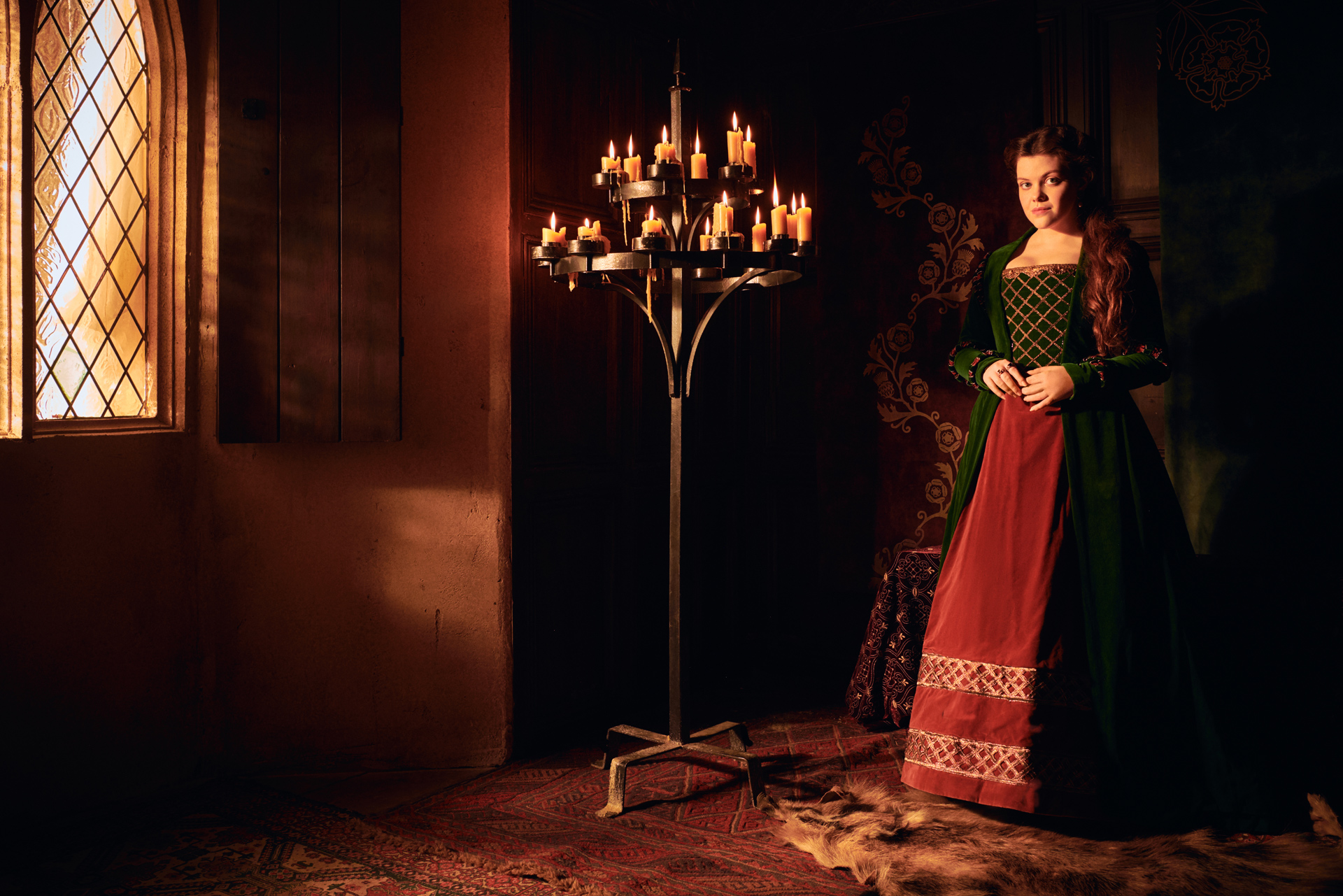 Interview with The Spanish Princess' Georgie Henley
---
The Spanish Princess actress on desert island books, dream directors and Camden's best spots
Historical dramas are all the rage right now, and The Spanish Princess is about as juicy as they get. The Starz series looks at the tragic love story of Catherine of Aragon and Henry VIII from a new vantage point: from the perspective of the women involved. It's back for a second series, and one of its stars, Georgie Henley – who plays Margaret Tudor, Queen of Scots – is here to give us the lowdown. Henley, 25, rose to fame in her role as Lucy Pevensie in Andrew Adamson's much-loved trilogy The Chronicles of Narnia. Since then she's also starred in Caryn Waechter's 2014 thriller The Sisterhood of Night and Bryn Higgins's comedy feature Access All Areas in 2018, as well as making her stage debut in Philip Ridley's monologue series Angry.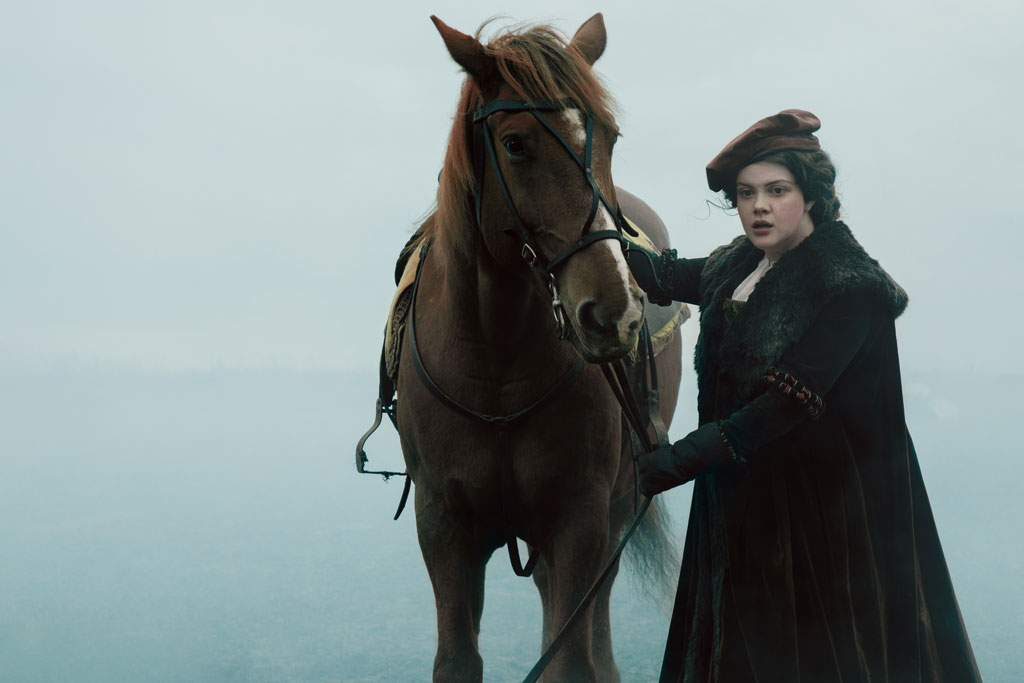 What can you tell us about the new series of The Spanish Princess?
The new series follows the demise of the relationship between Catherine of Aragon and Henry VIII. There's been so much time dedicated to Henry, and actually Anne Boleyn, but not so much the other women in his life. I play Margaret 'Meg' Tudor, who is Henry's sister and also the Queen of Scotland. She's trying to keep the peace in her country and protect her children, meanwhile experiencing passion and betrayal and heartbreak. It's exceptionally juicy.
The series is told from the perspectives of the female characters. What's the significance of this?
It's so important to interrogate history and the accounts that we're given, and to excavate the stories which haven't been told before. I'm in awe of the hoops these women had to jump through to be taken seriously, to balance motherhood and politics, to have their voices heard. I think so many women who watch the show will be able to relate to the task of juggling multiple responsibilities. It's even more important not to whitewash history, and I'm so glad that we tell the story of Lina, who is played so beautifully by Stephanie Levi-John.
Role you'd cut your right arm off to get?
I would love to play Janis Joplin.
Director you'd most like to work with and why?
If I had to pick one, I'd say Lynne Ramsay. Her work is so uncompromising and exhilarating, there's no fear.
What qualities do you think have made you successful? 
I'm still convinced that any success I have is a total fluke, but I try to have a lot of positive energy when I'm working which I think people like. I'm very polite thanks to my parents, and I'm a good listener.
Film you think everyone in the world should see?
Disclosure. It's a documentary on Netflix about the representation of trans people in the media, on how irresponsible portrayals lead to stigma, violence, persecution, and what we can do to make better work, and be better allies. Essential viewing.
Favourite person on the set of The Spanish Princess and why?
I had most of my scenes with Andrew Rothney who plays Angus Douglas, and he's just the bees' knees. He does a stellar Alan Partridge impression which comes in very handy if you're cold, tired or stressed and need a chuckle.
What's your relationship with social media like? 
Complicated. I try to hold it at a reasonable distance, but like anyone can easily find myself going down an Instagram rabbit hole every now and again. I got Twitter when I was 20, and then Charlotte Hope helped me set up my Instagram when we were filming the first series of The Spanish Princess. I make a conscious effort to only follow accounts that I find inspiring or nourishing or funny or thought-provoking, nothing that's going to make me feel bad about myself. If I had a child, they wouldn't have social media until they were 16, or even 18 – no ifs or buts.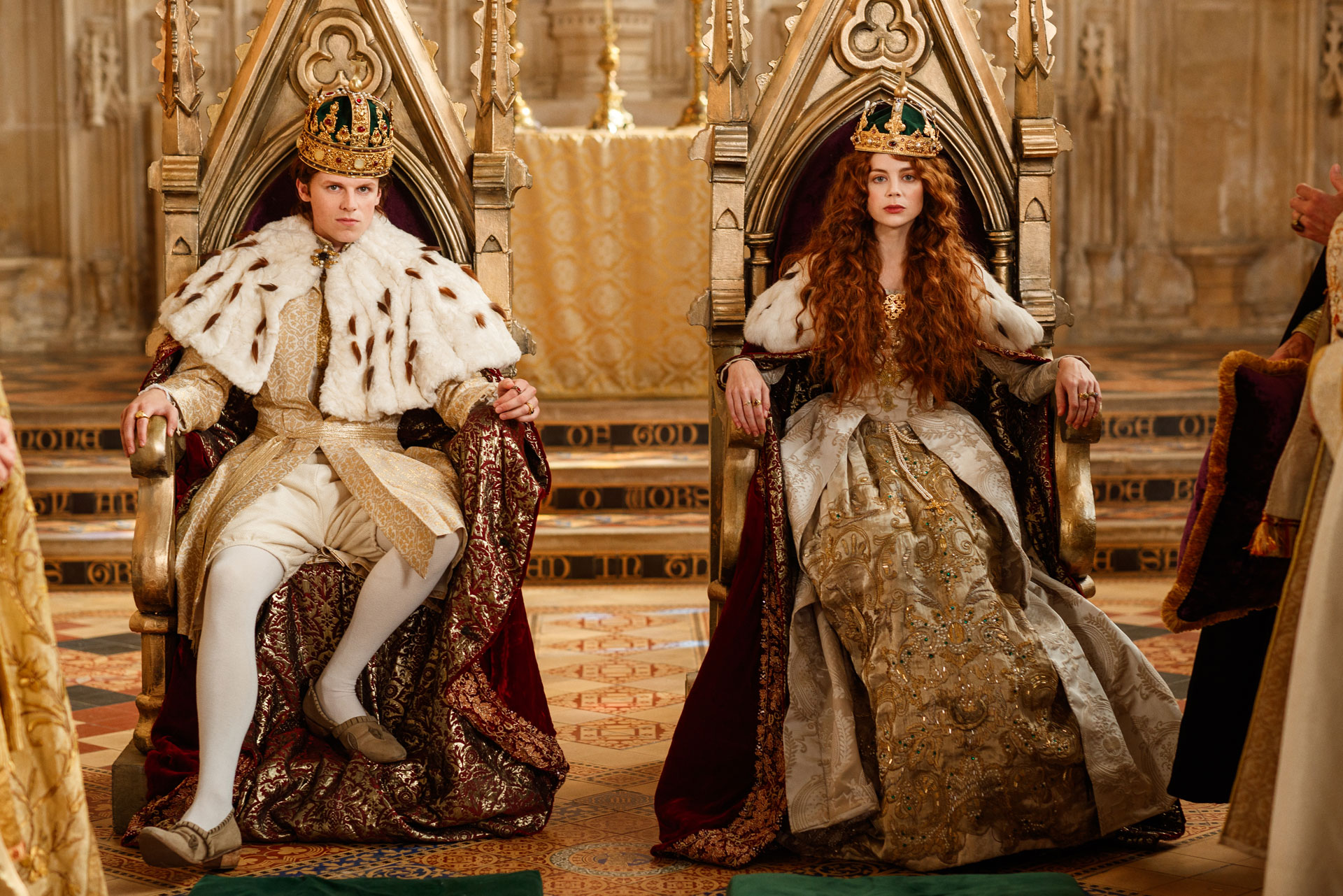 What did you want to be when you were a little girl? 
A friend asked me this when they were writing the companion book for the first Narnia film and I think my answer was 'actor, writer, professional cartoonist'. So, two out of three isn't bad. I can't even draw stick men now so probably for the best.
If you could give advice to your 15-year-old self, what would it be? 
Stop worrying so much! And don't pick your spots.
Three books you'd take to a desert island and why? 
This is an impossible question! My bookshelves are crammed. If I'm on a desert island I am most likely in some kind of peril so first would be When Things Fall Apart by Pema Chödrön, which I always return to, funnily enough, when things fall apart. Then definitely some poetry. Sharon Olds' Odes so I could remember all the lovely nooks and crannies of other humans. Then The Argonauts by Maggie Nelson, because it's everything.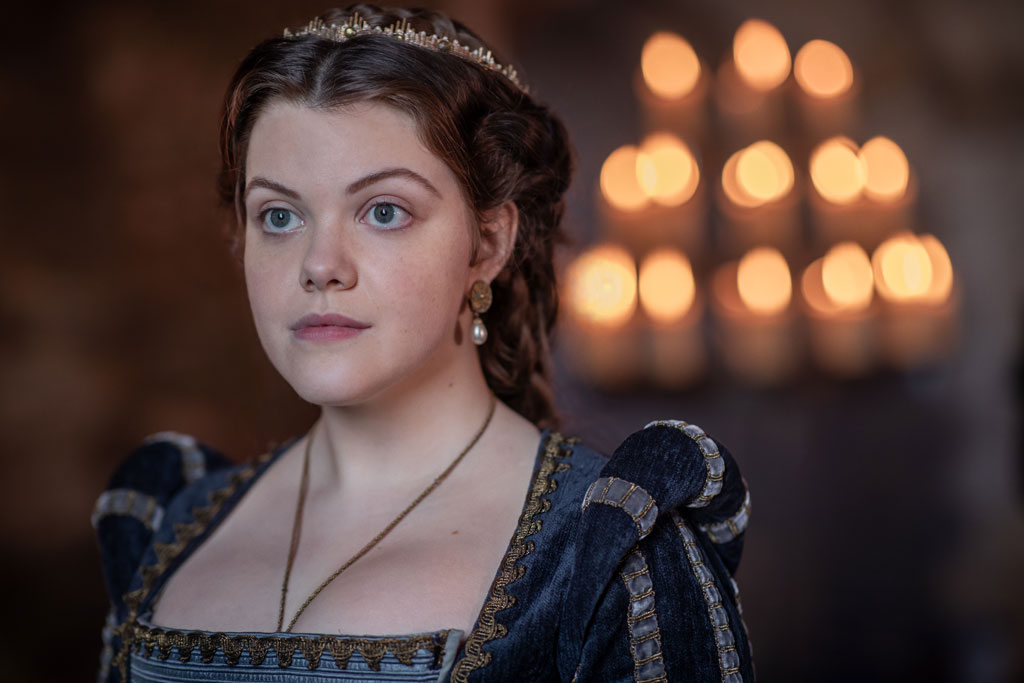 How can we all live a little bit better?
I think we could all do with being a lot more compassionate, to others and to ourselves. Also recycle!
What is your current beauty regime? 
I'm a total skincare nut. I went through a stage of having quite bad skin when I left university so I have to stay on top of a regime to keep everything in check, but it's best to keep things as simple as possible! Vitamin C, moisturiser, lashings of SPF50.
If we're coming to your area for a visit, what should we do?
Easy. Eat pancakes at The Breakfast Club, mooch down the market on Camden Passage and then head to Screen on the Green to see a film – book a sofa so you can be extra comfy post-feasting.
Are you a rule breaker or a rule taker?
I am 100 per cent a rule taker. I don't think I even got one detention at school but I've played a few rule breakers and they are so much more fun!
The Spanish Princess Part Two, Sundays on Starzplay
The C&TH Culture Radar: What To Watch This Week / Best Fashion Documentaries To Watch Now