Joanne Froggatt fills us in on her childhood, first job and why she loves Britain.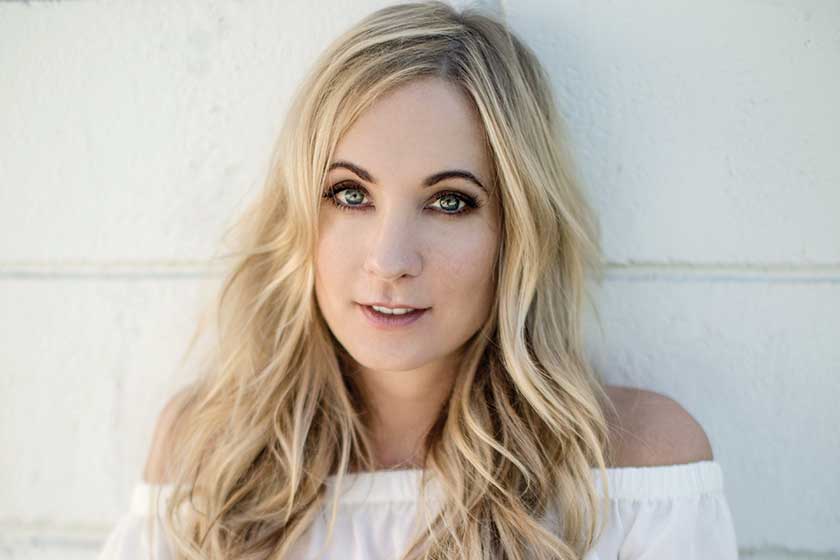 I grew up on a farm in a tiny hamlet near Whitby in North Yorkshire. I had a great childhood full of adventure and imagination, building treehouses and watching movies.
My parents used to have a rare breed sheep farm. My dad milked the sheep and my mum made and sold cheese and yoghurt. They sold the land when I was 11 and went back to working for other people. My dad became a civil servant and my mum became an examiner for vocational youth training.
My most vivid childhood memory is of making a home movie with my family when I was about six. My brother was the director and it starred me and my cousins, Robert and Richard. It was about a mountain rescue.
I had a summer job working in a coffee shop when I was 12. My older brother had a Saturday job and I always wanted to do whatever he was doing. I saved up for a dress from Topshop.
I love antique mirrors so I'm always on the hunt for them.
I like to escape to Los Angeles. I have spent a bit of time there for work now and it's always guaranteed sunshine, which is great.
The worst fall I've had was when I was filming in Australia. I was shooting a scene where I was being kidnapped and I had my hands tied behind my back. The actor who was abducting me fell over and landed on me and I ripped my rotator cuff.
I have just shot a film called A Storm in the Stars about Mary Shelley and I realised I have never read Frankenstein, so that is next on my list.
Don't laugh, but I really love Murder She Wrote. A friend of mine was in a play with Angela Lansbury and I got to go backstage and meet her, she was wonderful. I love everything she's done.
The best thing about Britain is that the people I love live here.
My favourite part of the countryside is the North Yorkshire moors where I grew up. I have always found it a beautiful, romantic and wild landscape.
I have been very fortunate to travel a lot with work and tick quite a few things off of my bucket list already, but I would love to holiday in the Maldives.
On Saturday night you'll find me having dinner with my husband and friends.
Sunday morning means lie-ins and breakfast in bed.
I couldn't live without chocolate and green tea.
If I could do it all again, I would worry less.
On my tombstone, they'll write… she looked much younger and prettier in real life!
READ MORE: Cassandra Goad's guide to Sicily
---