Investing in art, antiques and fashion can be a fine balance between head and heart. Anastasia Bernhardt asks three experts for their advice to avoid falling head over heel…
1. The Antiques Adviser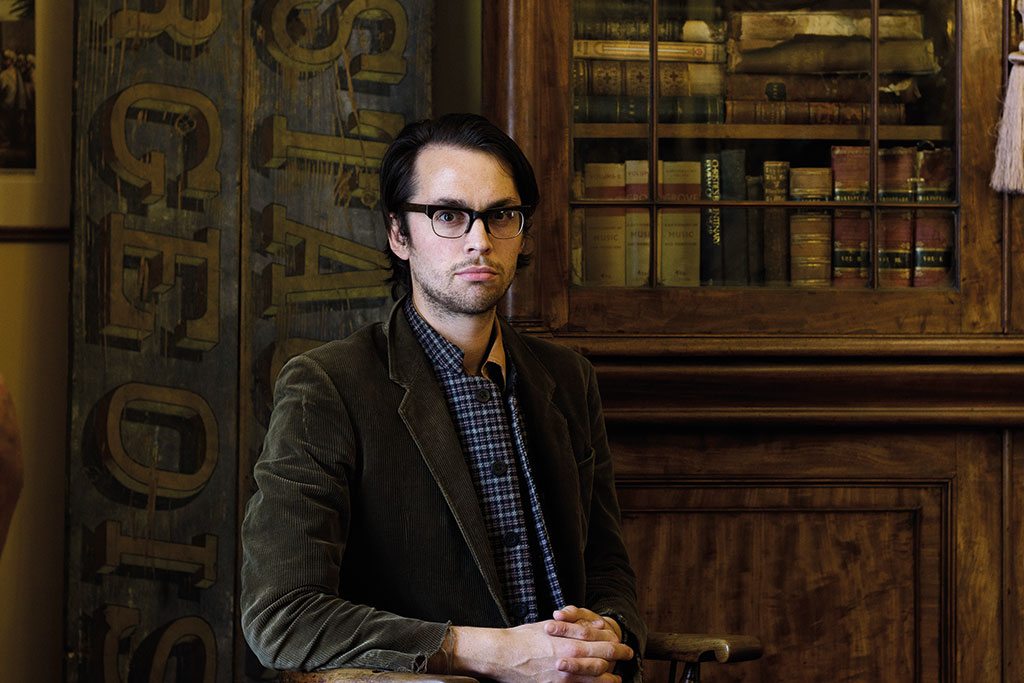 Chris Martin is the director and antiques specialist at LASSCO's Brunswick House. He says that, when it comes to antiques, don't get too hung up on making a return
What would be your first piece of advice about buying antiques?
Forget about investing in antiques – they should be bought for love. You must like what you are buying and for it to be within your financial means; any return you may (but probably won't) get on it should be a very distant, secondary consideration. The idea of surrounding yourself with objects that will purely appreciate in value is against all concept of decoration and design.
How can we make sure we're not being ripped off?
Some research into comparable items would be advisable, but if you don't have the time or inclination for this, do seek advice from someone who spends their career overly obsessing about the value of antiques (a dealer or auctioneer). Most will be only too happy to help. As ever with advice, only seek it from someone you trust.
How can we avoid making big mistakes?
Don't fill a warehouse or barn with brown furniture and await its long and lamented return to fashion. Monstrous sideboards and wide dining tables that never stop extending aren't going to start fitting into people's homes again anytime soon. Do buy wonderful examples from each period that ooze flair and panache.
What advice would you give to someone who has no idea where to begin?
The mid-century look is in fashion at the moment, which also happens to be heavily referenced by a lot of mainstream modern design. Do buy if you fancy, but don't buy dross as when it (inevitably) falls out of fashion you'll want to get rid of it and it won't be worth much.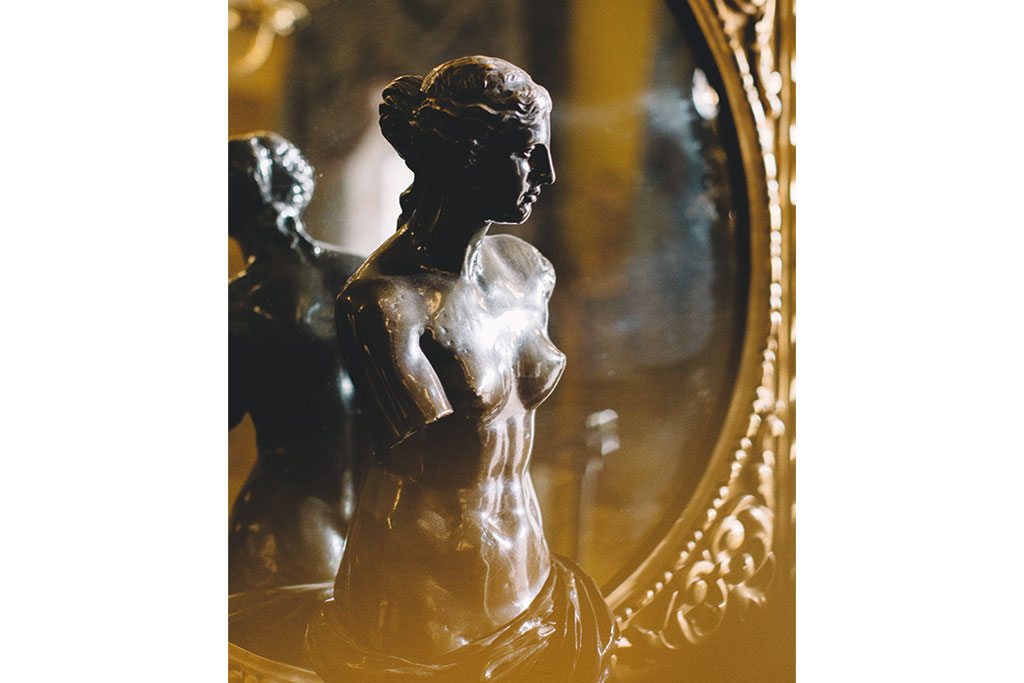 What should we be buying now?
The expression 'fashion is temporary but class is timeless' is very apt with furniture. All the shrewdest people are out buying the best Georgian and Regency furniture (class really is timeless), safe in the knowledge that it is very, very cheap at the moment.
… and what should be thrown on the skip?
I do wish that the over-use of dull, harsh and hard industrial elements in interiors would 'do one'. Unfortunately, their popularity seems indefatigable. Bring back colour!
What have you got your eye on at the moment?
Personally, I'd prefer not to admit what I keep my eyes on as I'd rather people steered clear. But, I am fond of items that have strength of image or form, are silly, unabused or untouched, or just very English. Make of that what you will.
What will never go out of fashion?
If you purchase antiques as an investment, buy pieces that are by the best-known designers of their eras (including modern and mid-century), are properly attributed to that designer and preferably with decent provenance.
2. The Art Authority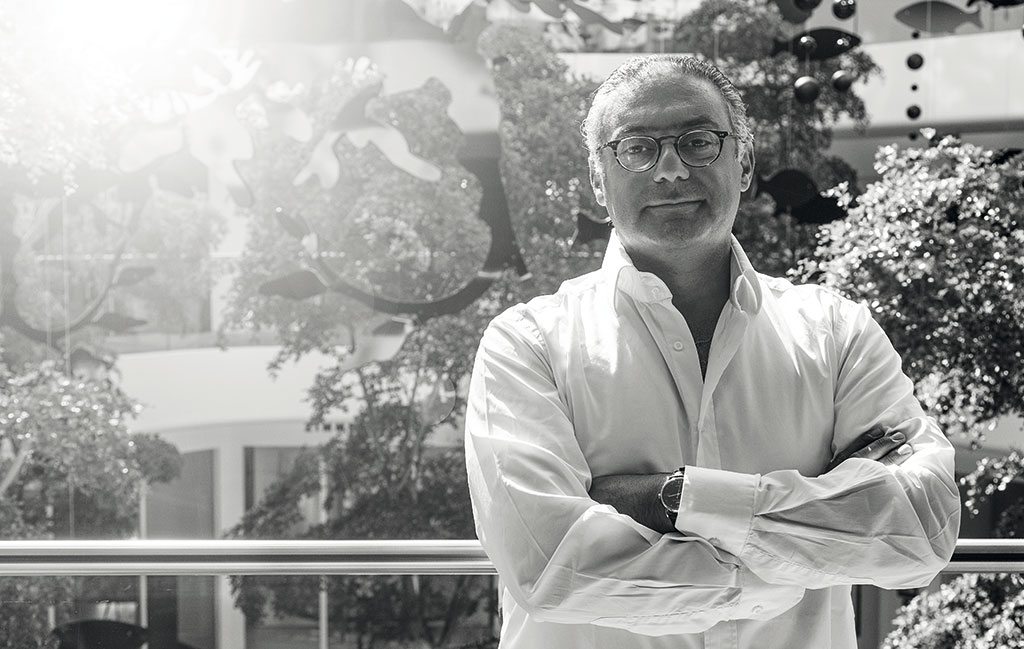 When award-winning architect Rabih Hage isn't designing new buildings, he advises future collectors where to look for sound investments. He says that the contemporary art market is crowded, so look to contemporary design and Old Masters
What advice would you give to a first-time art buyer?
First ask yourself the question, why? Why do you want to do this? Because you love art, or because you want to speculate? If you love it, what is it that you love and let that lead you. 
Do you buy with your head or with your heart?
Both. The heart gives the first impression and the head thinks about the why, the how and the longevity. Why did the artist create this work, how, for how long have they been working and how long will they continue? I buy with my heart and head and, with time, my mind as well. 
What was the last piece you bought?
The last piece I bought was by Oliver Clegg, it's a painting of a collapsed marionette of Snoopy. He has a really fantastic technique and it was his strong aesthetic that first caught my attention. I had an immediate instinctive attraction to the artwork. The medium is also very interesting; it is painted on a wooden table top in three pieces from an artist's studio, mounted vertically as the canvas. Then I dug deeper and discovered that the table was owned by Cy Twombly. And then I researched the artist and found that he was really interesting, very focused, mid-career and I think he will go very far. 
What should we be investing in right now?
Contemporary design. Forget contemporary art, it's too crowded.
… and what should we be selling?
Contemporary design and Old Masters.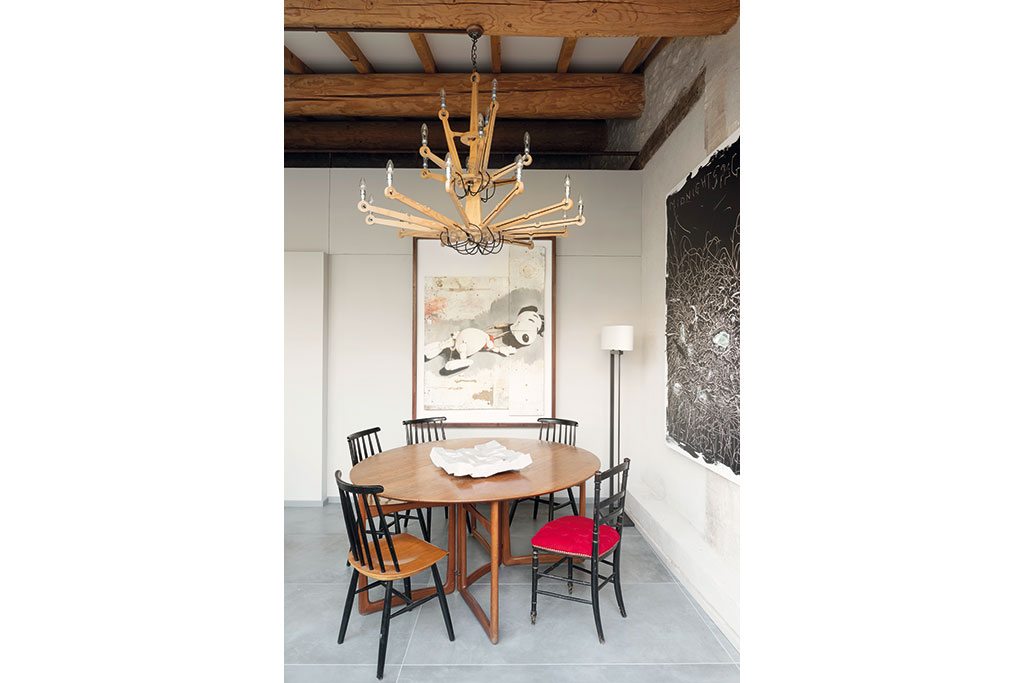 What's going out on the skip?
Contemporary art and art deco furniture. It's too much of the 1990s. Now we are looking for new directions, new aesthetics and new ways of living. 
What kind of work never loses its value?
Work with true provenance and pieces that relate to personal experiences, in either the buying of them, the commissioning or living with them. There can be a total osmosis between the piece and collector, and it can reflect his or her personality and mood. With this kind of relationship to a work of art, it can tell the owner a new story every day. For me, this is even more important than the fiscal value of an artwork.
Any dealers or galleries that you would recommend?
I like to go straight to the producers, artists and designers whenever possible. You can often have a great relationship with the makers this way.
Have you ever regretted selling a piece?
Yes, the Quarter Dollar Chair by Johnny Swing. It had all the attributes of a great piece, and I was testing it on the market to prove something of its value to myself. You follow your heart and sometimes make mistakes. I regret not having it now; I would love to see it in my living room every day.
3. The Fashion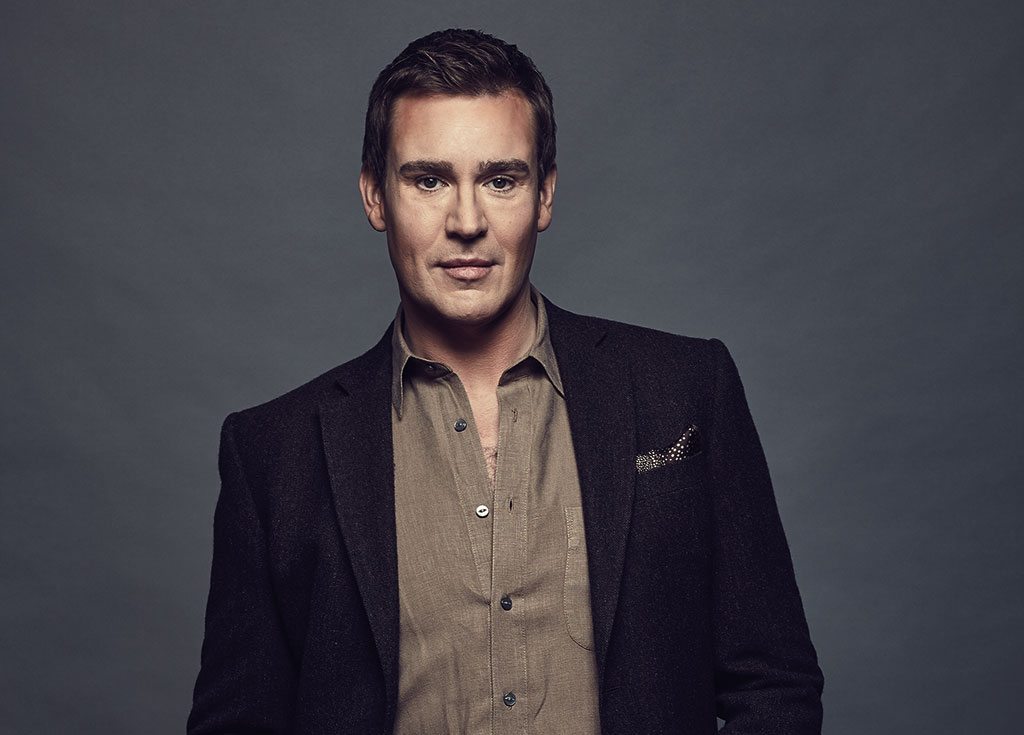 Fine vintage is outperforming fine wine in terms of return on investment. William Banks-Blaney, who founded William Vintage to source the best vintage in the world, knows a thing or two about buying and selling glad rags
Biggest misconception about vintage fashion?
Thankfully most people now realise the value that vintage can bring to the modern wardrobe. The days of thinking it smells of mothballs and is all about 'dress up' are over. 
How do you source your pieces?
We source from around the world and anywhere from country estates to council estates. 
If we were to invest in the right piece, could it turn a healthy profit?
Fine vintage is outperforming wine currently as an investment. The rare pieces, for example early pieces by great designers, are dramatically increasing in value year on year. Whether it's Chanel and Courrèges from the '60s or Galliano and McQueen from the '90s, high quality vintage is proving an extremely sensible investment. 
Which designers are a safe bet?
The more significant designers always do well and, generally, the best pieces are those from when 'the name above the door' was still there, so Givenchy when it was Hubert de Givenchy or Balenciaga when it was Cristobal Balenciaga.
What trends are you noticing?
There has been a wild resurgence of the '90s recently in film, music and fashion and my current passion is Gianni Versace. We recently launched the largest collection of his work to ever come on sale.
What have you got your eye on at the moment?
There is a rather wonderful and early Yves Saint Laurent which is mind-blowingly beautiful and rare.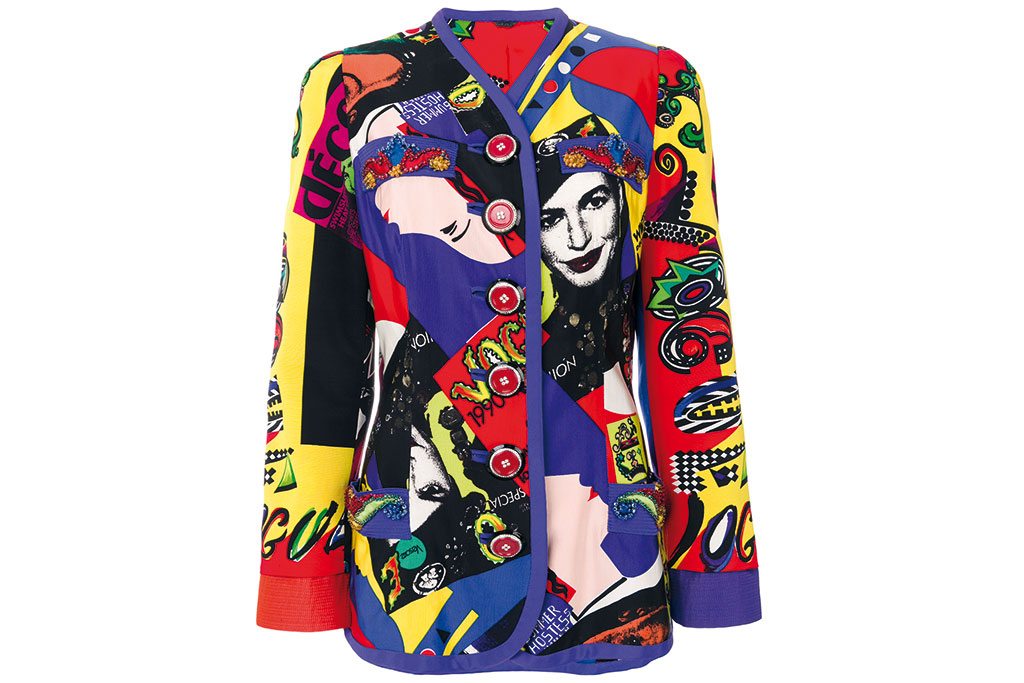 What's the most exceptional piece in your shop right now?
We have over 3,000 pieces, so our shop stock changes often as it holds about 400. Overall, we have some exceptional Yves Saint Laurent Russian collection pieces, early Dior and Balenciaga, alongside Versace and significant McQueen pieces.
What has been the most valuable piece you've acquired?
I'm pleased to say there have been many. Perhaps my personal favourite was a 1929 Lanvin that had been lost for over 80 years and which we discovered. It is now a part of the permanent collection at The Met, New York.
Where do we start?
Start with something you know how to wear and that hits your life; a great weekend coat or the perfect LBD. 
What would be the biggest mistake we could make?
Don't buy pieces that need a great deal of work or have condition issues and trust in fate. It takes a little longer to find the perfect vintage piece but when you find it, it's transformative and addictive.
READ MORE: How To Invest in Jewellery | Companies Art Investors Should Know | Inside the January 2018 Investment Issue / Antiques
---