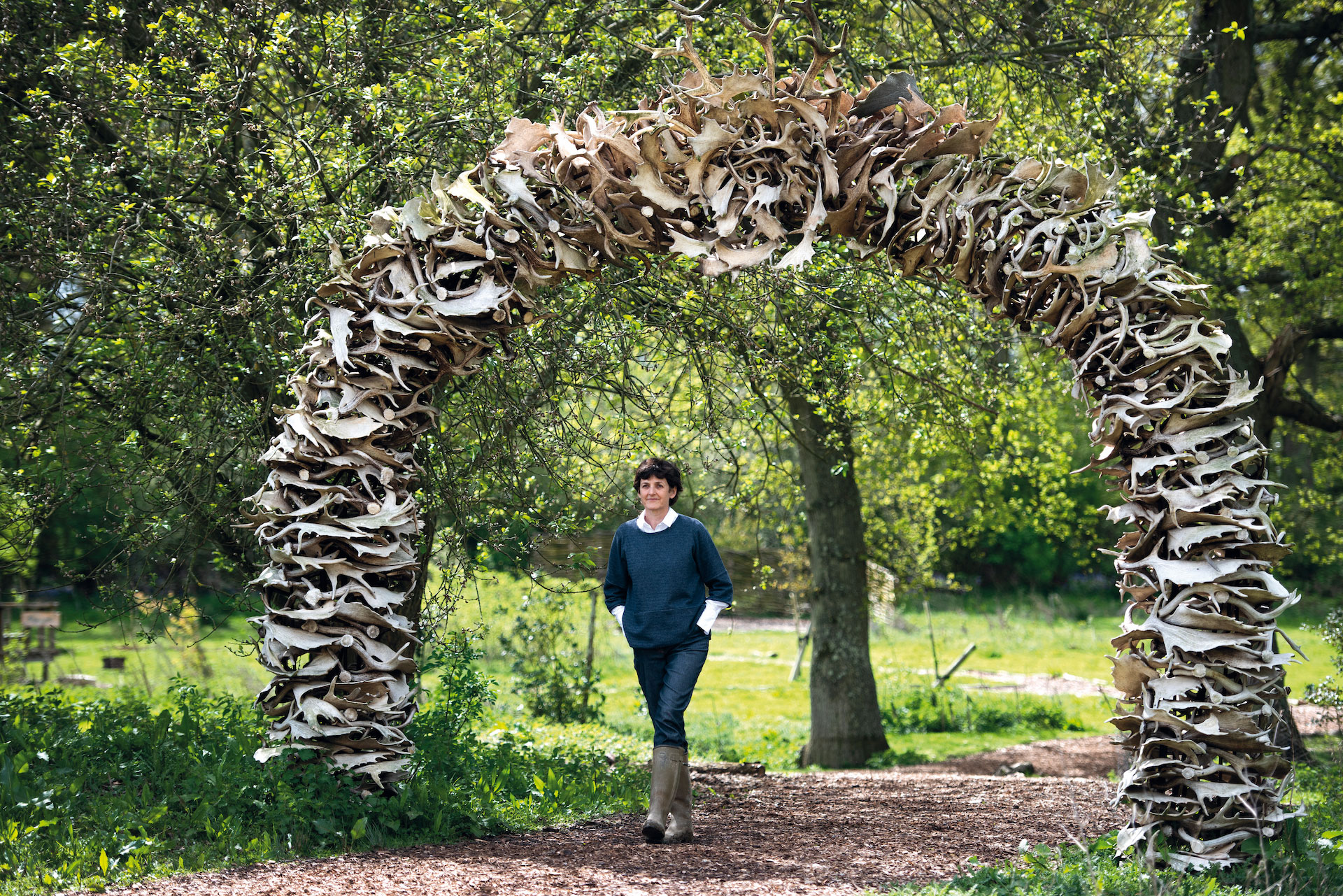 The Rurbanist: Isabella Tree
---
The wilding pioneer on beavers, (not) planting trees and escaping to Greece
The Rurbanist: Isabella Tree
What's bringing you joy at the moment? The white storks bill-clattering on our roof. Last year, in our rewilding project at Knepp, we had the first white storks breeding in Britain for 600 years. They're part of the White Stork Project – and this year we hope many more will breed here. I dream that one day there'll be white storks nesting on St Paul's cathedral.
What's annoying you most? Litter in the countryside. All the plastic I find with little teeth marks from voles and field mice that now have a belly-full of the stuff. And helium balloons and Chinese sky lanterns! No one ever thinks about where these things fall to earth and the animals – like our free-roaming pigs, cattle, horses and deer – that end up eating them. And dog poo bags. Why go to the trouble to put the shit in a bag, then chuck it away? Don't get me started on fly-tipping….
Whose mind do you wish you could change? People who think that planting is the best way to get trees back in our landscape. We've just done a little animation on Kneppflix showing how rewilding can do it so much better. If we let nature do its job, we'll have healthier trees, a richer habitat for wildlife and much more beautiful treescapes for the future than the closed-canopy plantations we're currently covering the countryside with.
Advice you'd give to your 15-year-old self? Life's too short to be shy.
What keeps you awake at night? Caffeine, too much alcohol, not enough alcohol, the full moon, yoga backbends, things I've forgotten to do, worrying about the planet, writing books in my head.
Best life hack? Take a comfortable pillow wherever you go.
The best thing about country life is…  The nuances of the seasons and the constant wildlife surprises.
When I have to get away, I….  go to Greece. Bobbing about in our little wooden caique, The Isabella – a 40th birthday present from my husband – with our family and friends, a homemade picnic and icebox full of retsina. It's as close to heaven as I could ever imagine.
What's the best way to put a smile on your face? My daughter's lockdown cocktail, the Quarantini: rhubarb syrup, lemon juice, vermouth and Hepple gin.
The pet you most loved…  My first dog, a spaniel called Bustle. I got her as a puppy when I was five and she lived for fifteen years. She slept on my bed and shared all my childhood adventures, building dens in the woods and running beside me riding my Chopper.
You wouldn't know it but… Watching beavers eating cabbage reduces stress.
The book you wished you'd written? The one I'm writing now – The Wilding Handbook.
The film you wished you'd starred in? Mamma Mia 2: Here We Go Again.
Your greatest failure? Still using Amazon.
Your greatest triumph? Getting to sleep.
Your epitaph would read… I'm still here… in the life in the soil.
Find out more about Isabella's wilding project at knepp.co.uk. The Wilding Handbook will be published in May 2022