Visitors will see Michael Pinsky's Pollution Pods and T H E U N S E E N's Choropleth, two installations that explore the current state of our environment alongside artists and thinkers, who will discuss sustainability, culpability and the human cost of climate change.
Join Somerset House in Celebrating Earth Day (22 April)  
The afternoon's line-up is an opportunity to have a considered Earth Day and investigate the intersection of design, art and science in response to a changing environment.
TALKS
Lauren Bowker, T H E U N S E E N: Choropleth | Ground Floor, South Wing | 13.00
Join the founder and creative director of THE UNSEEN for insight into the process and practicalities behind the new flag commission and THE UNSEEN's wider experiments within fashion and beyond.
Michael Pinsky: Pollution Pods | Ground Floor, South Wing | 13.30
The award-winning artist behind the courtyard installation talks about his new immersive artwork and his ongoing international practice.
Kasia Molga: Coral Love Story | Ground Floor, South Wing | 14.00
Originally commissioned for Hull City of Culture 2017, artist Kasia Molga talks about her project Coral Love Story, which considers how wearable technology could make us feel more connected to changes in coral reefs, caused by climate change.
Angela Chan, WORM: Ecology and Art | Ground Floor, South Wing | 14.30
Contemplating the growing awareness of climate change in contemporary art today, Worm (Angela Chan) will ask, 'How do we participate effectively and sincerely as part of these ecologies?' The talk will dissect the challenges in contemporary aesthetics of ecology, the politics of being an environmentally-engaged arts practitioner, and the need to decolonise the arts to forefront environmental justice in our intersections of art and ecology.
TOURS
Eloise Hawser and Stuart Williams | 13.30
Coinciding with the final day of her By the Deep, By the Mark exhibition Somerset House Studios artist Eloise Hawser leads a conversational tour of the show with Thames Tideway lead engineer, Stuart Williams. The two will be investigating the intertwined infrastructures of the sewer, the body and the environment.
DROP-IN WORKSHOPS
Edible Utopia: Earth(worm) Day Workshop | 12.-00 – 15.00
Edible Utopia leads a hands-on workshop creating and populating wormeries. Learn more about the earthworm's uniquely utopian attributes and its role in generating what is known as 'black gold' in gardening circles. Re-using waste coffee, vegetable peel, teabags and paper shredding from across Somerset House, attendees will learn how to concoct the perfect nutrient blend for worms and how to construct their own composting wormeries at home. Edible Utopia will also lead a tour of the growing spaces at 13.30.
Ayesha Tan-Jones: Herbal Detoxification Ritual Workshop | 12.00 – 15.00
Inspired by their film Indigo Zoom, which depicts a dystopian future where no oxygen is left to breathe and corporations are selling air to the masses, artist Ayesha Tan-Jones stages an air purifying workshop. The session uses everyday plants and herbs from the UK and collaboratively creates a room spray for participants to take home.
Antarctica: The First Dance
Commissioned by Random Acts for Channel 4 and digital development organisation The Space, award-winning choreographer Corey Baker creates the first ever dance on the world's last great wilderness, Antarctica.  Featuring star of Royal New Zealand Ballet Madeleine Graham, they were the only artists to be granted access to Antarctica in 2018 to document the fragile landscape, changing at astonishing speed as a consequence of global warming.  This short film receives its world premiere screening at Somerset House on Earth Day. The film, running at 4 minutes will be played on loop in the Seamen's Hall throughout the afternoon and will be accompanied by a Q&A with the director in the Screening Room at 13.00 & 14.00.
All events are free, drop-in and subject to capacity.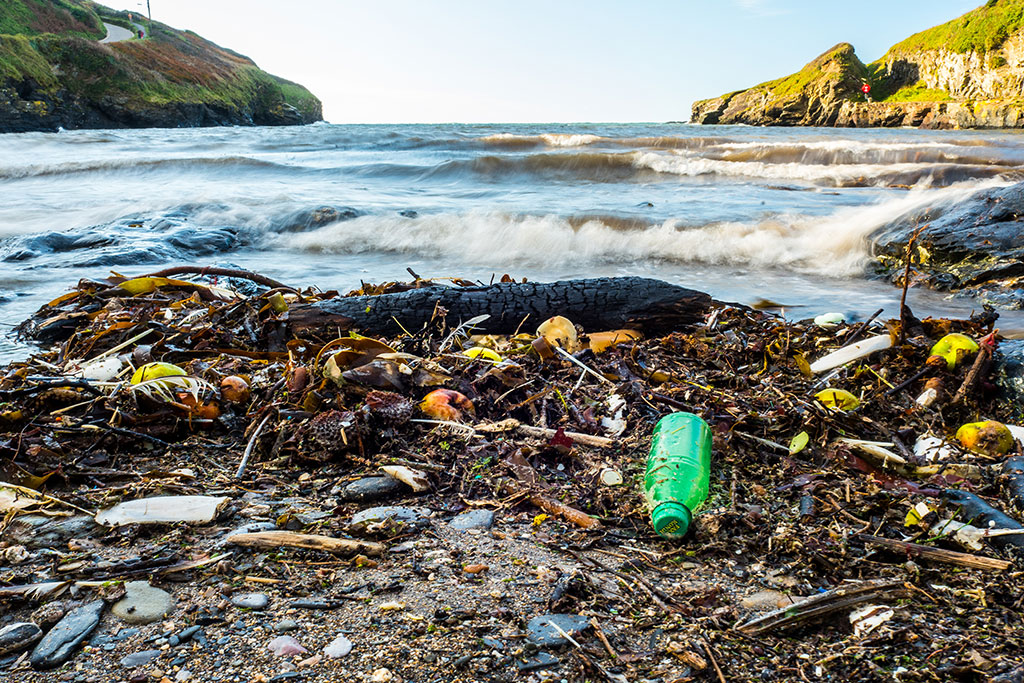 When & Where: Sun 22 Apr 2018, 11.00 – 15.00, Edmond J. Safra Fountain Court & South Wing at Somerset House Strand, London WC2R 1LA
---