Michael Fassbender successfully balances blockbusters and art house films. He talks to C&TH about one of his more challenging roles in the adaptation of ML Stedman's The Light Between Oceans.
When he's not playing Magneto in the X-Men films or depicting real-life supersized public figures, as he did in Steve Jobs, Michael Fassbender tackles more down to earth characters such as Tom Sherbourne in the post-WWI drama, The Light Between Oceans, which was shot on location off the coast of New Zealand. Based on the 2012 novel by ML Stedman, the drama centres on an Australian lighthouse keeper and his wife (Alicia Vikander), who adopt a young castaway but then discover the consequences years later, when they find the child's relatives.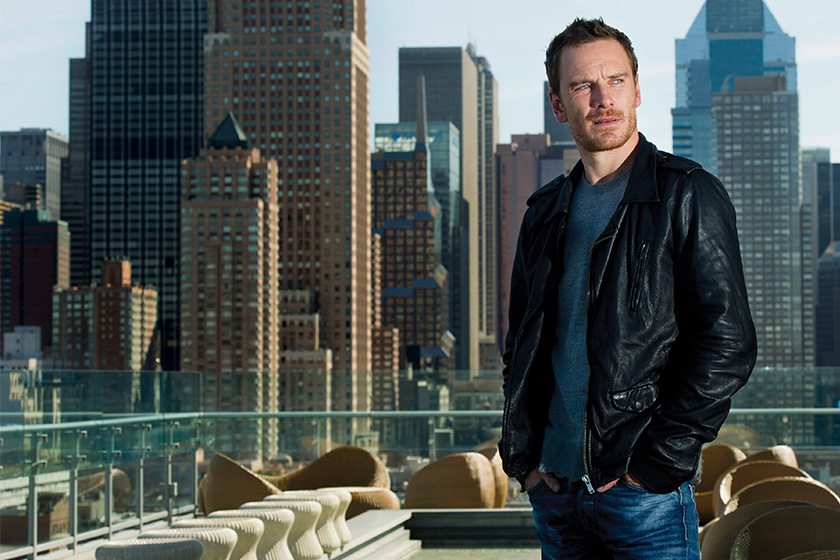 Tom Sherbourne is a fantastically complicated character. What were the challenges of this role?  It was an absolute honour to get the opportunity to play Tom Sherbourne. I read the script before I read the book. I was so moved by the story and thought, 'Wow. Here's such a rare, old-fashioned, human story about ordinary people trying to navigate life, and there was no clear villain or good guy.' It was about decent, normal people who make some decisions that are very damaging and costly. It really touched me emotionally. Somewhere primal Tom really got to me. He's somebody that I would aspire to be like.
Why? Because he lives by his choices. He's loyal to Isabel [played by Alicia] to the end, and he almost dies because of that loyalty. He's a man of his word. He is somebody that carries his responsibility very seriously. When we first meet him on screen he decides to flee to an island to get away from people. He'd seen so much death and destruction during the war – in which he'd also played a part – that he decided that he didn't want to hurt or bring harm to anybody in his life, whatever remained of it, so he therefore decided to go into isolation. He's a very noble character. Even through the absolute hardship the couple have endured trying to have children, when they discover the baby, he knows in his heart that the best thing to do is notify the authorities. That is a very impressive decision to make, considering what they've been through as a couple. He's just a very straight shooter, what you see is what you get.
What was it like working with Alicia? I said to Derek [Cianfrance, the director] early on, 'This girl frightens me.'
She's so fierce and brave as a performer. It bowled me over. It was great and really made me feel like I had to come to work in the morning. We had great chemistry from the beginning [the couple are now in a relationship] and really relied on each other. We pushed and supported one another and that's the ideal scenario when you're working together. 
Under Derek's tutelage, we came to work and we really dug around in the weeds every day, trying to find a flower wherever we could. I learned early on that it wasn't going to be an easy day if it was just necessary to shoot one scene, because we might have part of a scene to shoot and Derek rolled the camera for hours. He kept finding stuff and kept pushing us to find new things and to explore. It was very special. Between takes, though, we would have a laugh.
Given how there were so many devastating scenes, how did you shake off your role, emotionally? Basically, we were tired. At the end of the day, we'd crash out and we got up early because we were trying to catch the first light. We had barbecues together, we had movie nights… well, night, actually. We had all these great plans to watch films every night but we were on this island and it was hard to get a projector. Our entertainment was pretty simple stuff, because we were so far removed from everything. The farmer that gave the land to us came around pretty drunk. I think he was happy to have some company.
How might this inter-war story be relatable to a current audience? Something that is really important in this story, which perhaps gets overshadowed by Tom and Isabel's tragedy of the loss of their children [Isabel has two miscarriages and one still birth], is what happens to a friend of theirs who had nothing to do with the war but was chased down and killed by a mob. We're living in a society today where we're dealing with exactly this problem, migrants who are persecuted through no reason of their own doing but perhaps because of their ethnicity or religious beliefs. That's a frightening thing. It's a huge part of the story in a way but something that maybe you wouldn't focus in on.
After you make a film like this, does the character stay with you once you leave the set and you're back home?  I guess there's always a bit of a residue, but I've been doing it for a while. I've developed a good way of switching off when I get home. I like to wash it free at the end of the day as much as possible, but you're always living with them until the job's done.
Your next roles include an alien movie and an adaptation of Joe Nesbø's The Snowman, playing Norwegian detective Harry Hole. How do you choose your roles?  The main things I base my choices on are the director and the script. I boil it down to those two simple things. The first commercial opportunity [X-Men] came my way in around 2010 and I chose to do it for various reasons. I like to do a blockbuster, rollercoaster ride and then something that's maybe smaller and has a social commentary. By doing those big films, it allows me to develop my own production company and get smaller films financed, so it gives me more leverage.
Do you plan to direct at some point? Hopefully, yes. I'd like to try that at some point. We'll see.
Do you have anything exciting optioned? I have a few ideas and my production company is always developing things. There's one among them that I'd perhaps like to direct, but I can't talk about it otherwise it will just be talking and not doing. Fingers crossed.
The Light Between Oceans is released in cinemas on 4 November.
Grab a copy of Country & Town House magazine to read the interview.
---