Maddox Gallery London will exhibit the work of Mr Brainwash from 20 April – 14 May 2018 across the gallery's three London locations in Mayfair and Westbourne Grove.
'Keep Smiling' will be the Los Angeles-based artist's first UK exhibition for six years.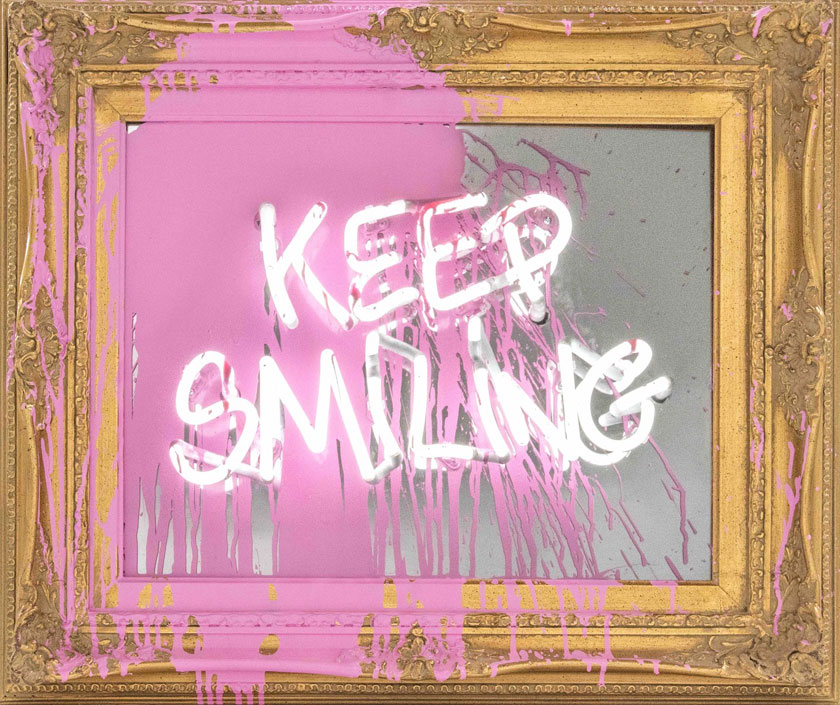 Mr Brainwash is the moniker of filmmaker and Street Pop artist Thierry Guetta, who was born and raised in France and now works out of Los Angeles. 'Keep Smiling' is injected with the artist's classic undercurrent of mischief, humour and optimism. Classical paintings are playfully transformed while ornate mirrors are struck with flashes of neon and vibrantly painted messages. Mr Brainwash has created cover artwork, album campaigns, music videos and installations for a variety of figures and brands including Madonna, Michael Jackson, Dalai Lama, The White House, Coca Cola, Levis, Mercedes, Product Red and many others.
Known for his cartoonish take on the historical, the artist mischievously alters traditional impressionist style paintings and historical portraits by adding contemporary iconography.  From Jeff Koons' balloon dog to Keith Haring's stick man, as well as pop culture figures like Darth Vader and Snoopy, Mr Brainwash subverts classic images with an injection of contemporary humour and commentary.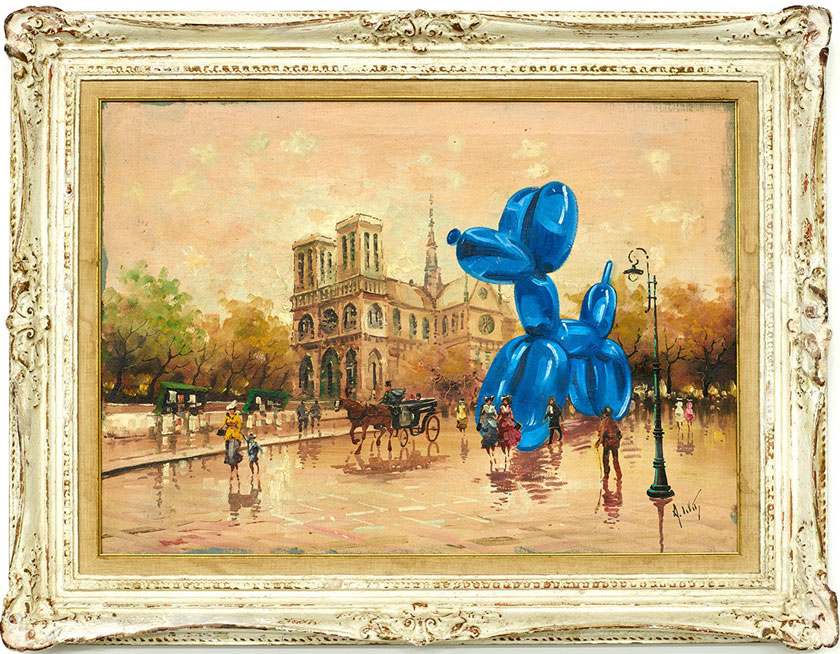 Mr Brainwash was featured in the Academy Award nominated Banksy documentary 'Exit Through the Gift Shop' and is considered one of the few street artists whose work has risen to the level of collectability. The artist recently painted the Kardashians into a Renoir artwork that went viral.
Mr Brainwash will fly in from Los Angeles for the launch of 'Keep Smiling' at Maddox Gallery, Westbourne Grove and whilst in London will create an extraordinary new large-scale mural for the capital this month.
When & Where: 20 April – 14 May 2018; 9 Maddox Street, London W1S 2QE; 5 Shepherd Street, London W1J 7HW; 112 Westbourne Grove, London W2 5RU             
---