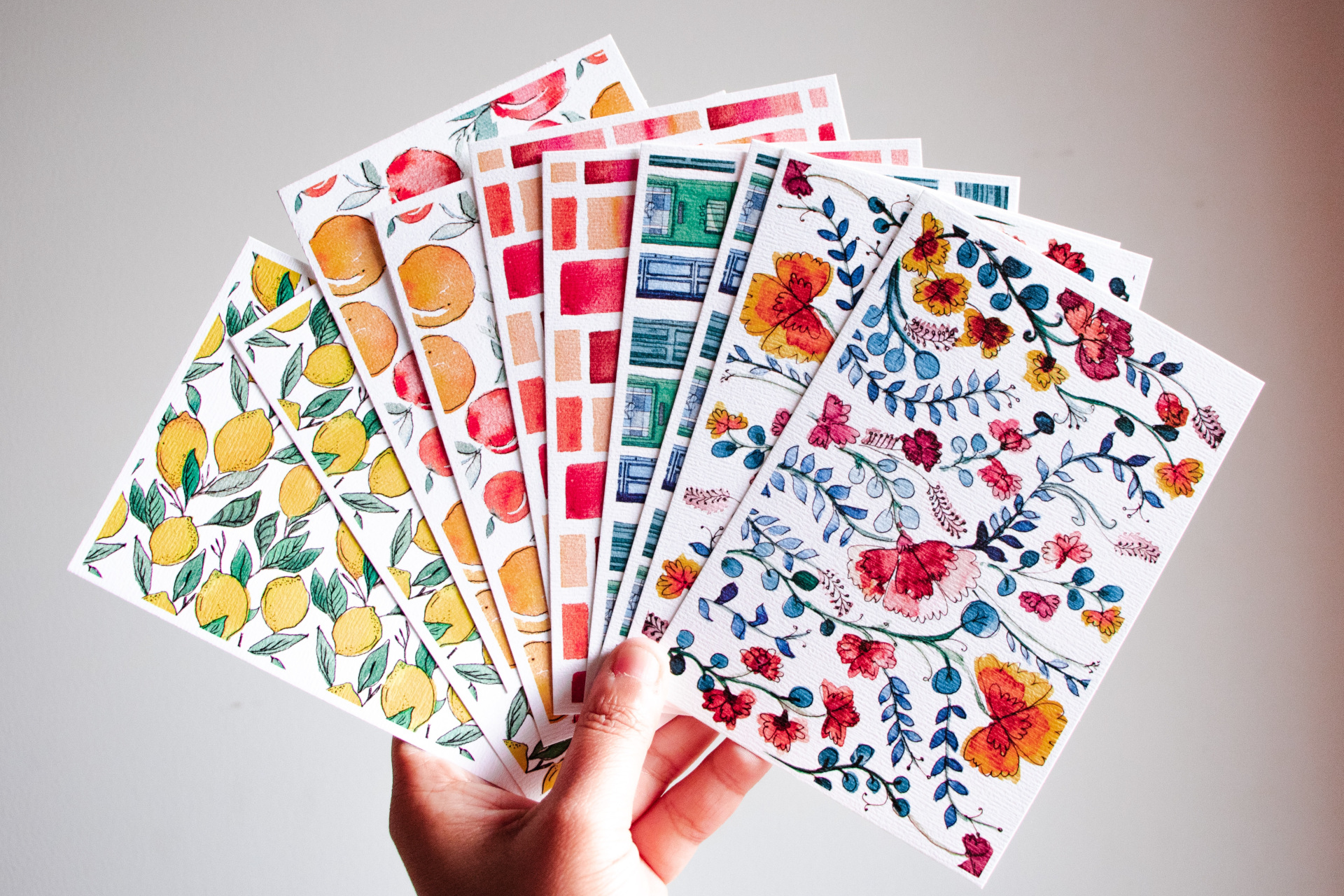 Outside In Raises Money for Artists with Postcard Fundraiser
A charity fundraiser with struggling artists in mind
This Christmas, combine the joys of art, charity and the festivities with Outside In, which has just launched a postcard fundraiser to support future exhibition programmes…
Outside In Raises Money for Artists with Postcard Fundraiser
Arts-based charity Outside In has launched a postcard fundraising initiative, with funds going towards a new exhibition programme that will lift up the voices of artists who face difficulties entering the art world. Hundreds of postcard-sized artworks are now available to purchase on the charity's website.
The initiative, titled the Outside In Postcard Fundraiser, sent out an open call to artists, guest artists and friends of the charity. Tasked with interpreting the theme of 'A Brighter Tomorrow', these artists came back with responses in the hundreds, with work ranging from painting and collage to illustration and textile art.
Guest artists who have contributed their talents to the fundraiser include Turner-prize winner Lubaina Himid, Laura Ford, Jacqui Poncelet, Andrew Sabin, Pippa Blake and Bobby Baker, as well as UK studios such as Darlington Arts and Venture Arts.
Founded in 2006, Outside In was created with the aim of providing a platform for artists who face significant barriers to the art world as a result of health, disability, social circumstance or isolation. Coming during a crucial recovery period for artists all over the UK, the fundraiser will help support Outside In's exhibition programme.
Get Involved
Original postcard artworks are available to purchase for £75 each and are allocated randomly to buyers. Calendars are £20 (including postage and packaging), or given free of charge if purchasing two or more postcards. Sales close at midnight on Sunday 19 December 2021. For more information, please visit outsidein.org.uk
Featured image: Kasturi Roy, Unsplash
MORE CHARITY NEWS
Glenfiddich x Goodwood: Iconic British Luxury Brands Collaborate to Raise Money for Race Against Dementia