Scorching temperatures, world class headliners, and thousands of over-excited, over-tired children. Did everyone make it out alive? Rebecca Cox reviews.
Camp Bestival 2019 Review
Imagine, if you would, a festival where the line-up is seemingly curated by someone who shares your exact tastes, consisting of your favourite songs, sung by your favourite artists, with guest appearances from your favourite TV stars. If you're a child, this is Camp Bestival. What better way for festival-mad parents to initiate their offspring into the joy of alfresco music, hedonistic pursuits and downright silliness than with a weekend camping alongside other like-minded festival-goers who won't mind a 7am wake-up call from your grumpy toddler who didn't make it to the potty in time?
If Bestival held the festival crown for you pre-kids, packing up the family (and the kitchen sink) and heading down to Lulworth Castle for the weekend is a no-brainer. It's got all the whimsical wonder of its big sister, but with a line-up that's carefully curated to appeal to kids young and old. The line-up was dotted with guilty pleasures for 90s kids now toting the next generation, with Venga Boys drawing one of the biggest crowds of the weekend, and East 17 being out-moved only by Mr Motivator, who looks exactly the same (multi-coloured spandex included) as he did in his GMTV days. Musical highlights included Lewis Capaldi, Nile Rogers + Chic, Jess Glynne and (personal highlight) The Wailers.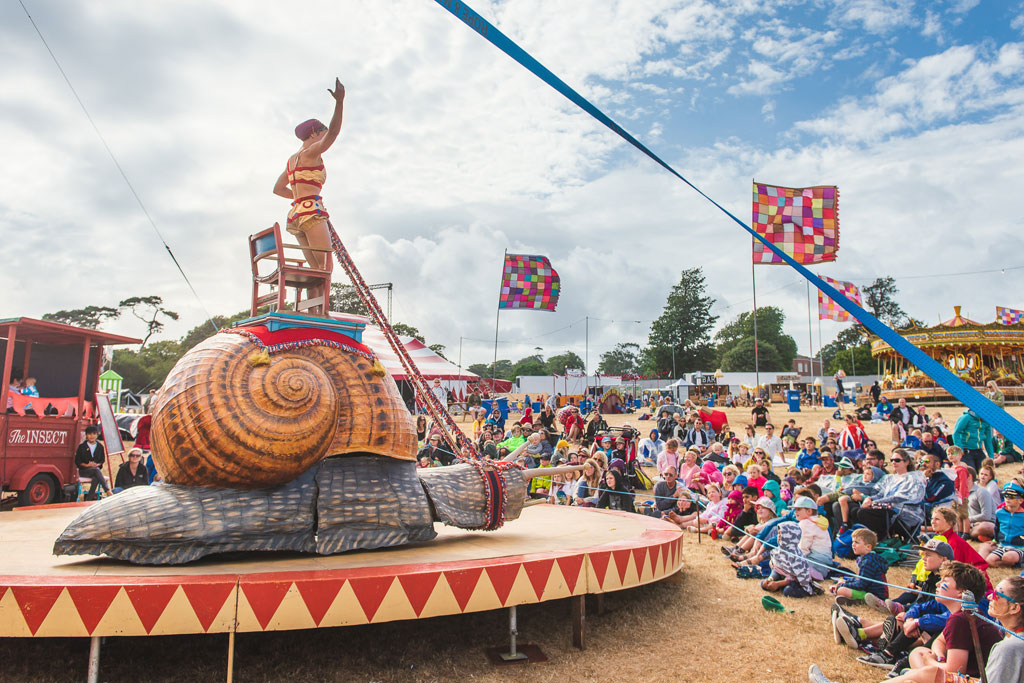 Mr Tumble, a festival regular, cemented his place as an absolute rock god (of the toddler world, although we spotted a few rock 'n' roll mums and dads throwing caution to the wind for the mammoth rendition of the hokey cokey), while other kids highlights included PJ Masks, the Gruffalo and Hey Duggee, whose appearance in the CBeebies tent was the highlight for What's On's resident 3-year-old reviewer Jack, who confirmed his hugs are as good as they look on TV. The Insect Circus was back for another year in the Lower Kids Field, and so good we watched it twice.
Children were lost (and relocated), drinks we spilt, tantrums were thrown, tears were shed. Wagons containing several toddlers, unnecessary waterproofs and enough snacks to feed a small army were dragged up and down hills by parents on the edge. Thousands of pounds were spent on pizza that was dropped face down in the dust within seconds of purchase. Several tonnes of glitter is still lurking in sleeping bags and jumper sleeves up and down the country. But the magical memories of another wild weekend at Camp Bestival will long outlast the sunburnt noses. Book your tickets for Camp Bestival 2020 now, before the buzz fades.
---