In fair Verona (secret London location, to be disclosed on receipt of your ticket) where we lay our scene, Secret Cinema embarks on its most ambitious project to date, an immersive screening of Baz Luhrmann's Romeo + Juliet, says C&TH Online Editor, Rebecca Cox.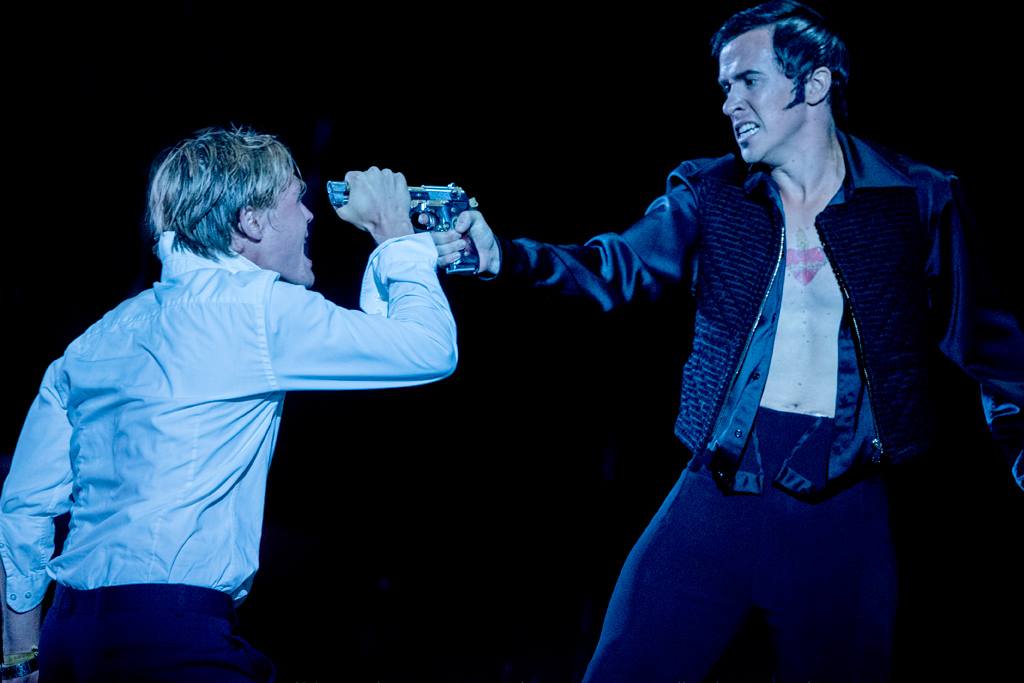 Review: Secret Cinema presents William Shakespeare's Romeo & Juliet
If you've never been to a Secret Cinema production, (their previous hit productions include Moulin Rouge, Star Wars and Dirty Dancing), there is something quite thrilling about being led en masse to an unknown location surrounded by people dressed in character. Particularly if they're dressed as characters from your favourite film. Secret Cinema Presents William Shakespeare's Romeo + Juliet is set to see 5,000 people per night playing dress up in the beautifully and thoughtfully constructed Verona Beach, and its opening night went without a hitch.
Want more event recommendations? Listen to our What's On Podcast here
Once you arrive at the venue, (and your phone is safely sealed in a bag to prevent spoilers) it's into full production mode – even the most basic instructions are given in character and the (at times over-acted) role-play can feel slightly uncomfortable (particularly for those of a British constitution) at first. But, as with all immersive experiences, the secret (if you will) of enjoying the night is to look beyond the silliness of a field full of grown men and women playing make believe and just go with it.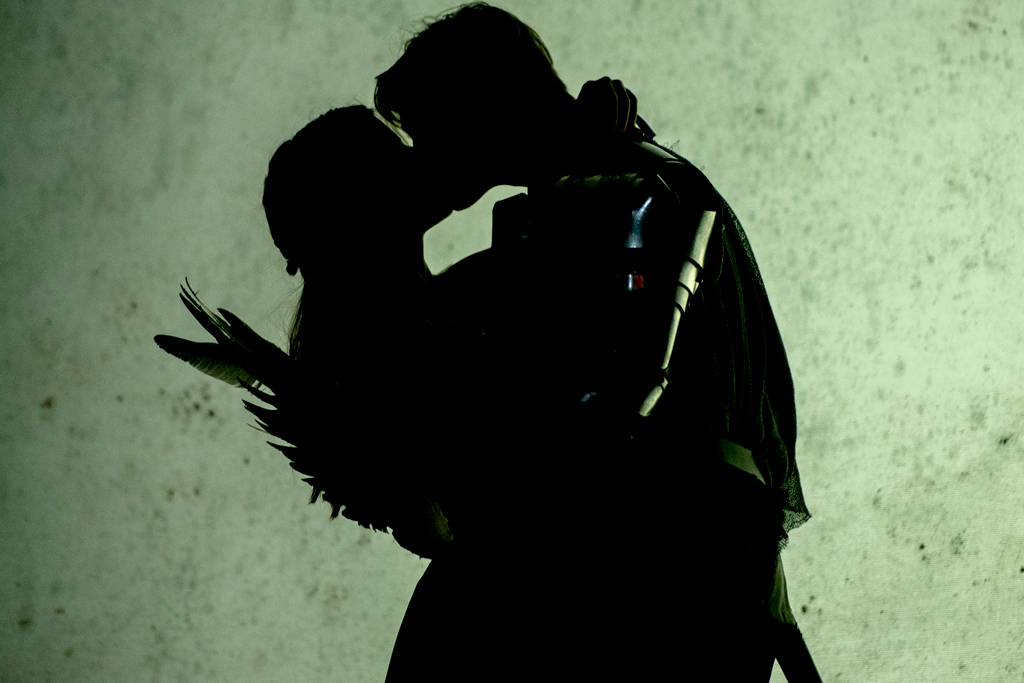 I went from quietly observing proceedings between nervous laughs and long sips of a strong drink (one of two included in the price of the 'VIP' tickets) to strutting across the site to rival Montague territory in my leather trousers, casting disdainful looks around me as if I was Tybalt himself.
The characters are well-cast, the pre-film entertainment well-thought out, with a moving storyline to follow, brawls, hidden areas, set recreations and break-away performances to keep visitors intrigued. By the time the sun goes down, the characters are well-established, and the crowd suitably hyped for the climactic ensemble performance before the film starts, staged on an enormous recreation of the infamous Sycamore Grove stage.
14 of the Best Current Art Exhibitions in London
As for the film itself, fans of the Baz Luhrmann 1996 hit really needed no bells and whistles to enjoy this alfresco screening, but bells and whistles there were, with cherry picked scenes being brought to life by the full cast, at times impressively, at others slightly underwhelmingly. But on the whole, the Secret Cinema experience is an unmissable one for big fans of the film – this truly immersive experience is the ultimate way to watch one of your favourites.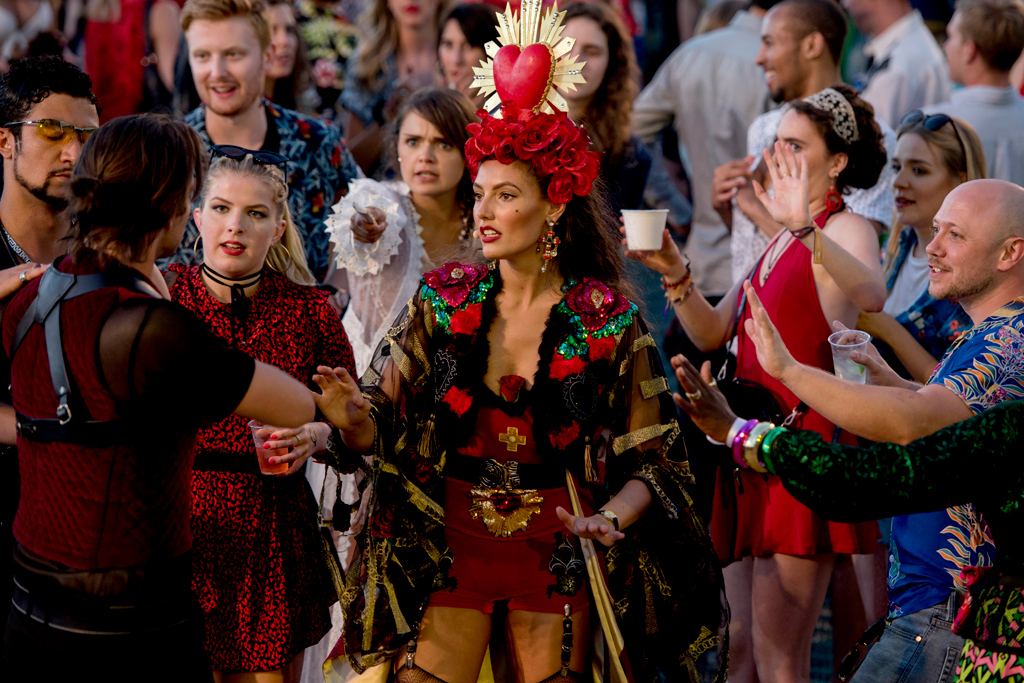 Yes, the £49 and up ticket price is a bit steep, especially when there are ample opportunities to spend more once inside. But all things considered, in this age of 'digital detox' and 'being more present', perhaps paying 50-odd-quid for a night of immersive, 'mindful' film viewing isn't such a bad deal. This is London, after all. All are punished.
Secret Cinema runs until 25 August. For more details and to buy tickets visit tickets.secretcinema.org
---