Fast becoming one of our favourite incarnations of the British summer festival, Smoked & Uncut was at Lime Wood this weekend, and Abigail Butcher was in attendance for Country & Town House.
Smoked & Uncut Festival Lime Wood 2018 Review
Gourmet food, top-notch music, local ales and refreshing cocktails plus wall-to-wall sunshine made this weekend's Smoked & Uncut Festival in the grounds of five-star hotel Lime Wood in the New Forest the best yet.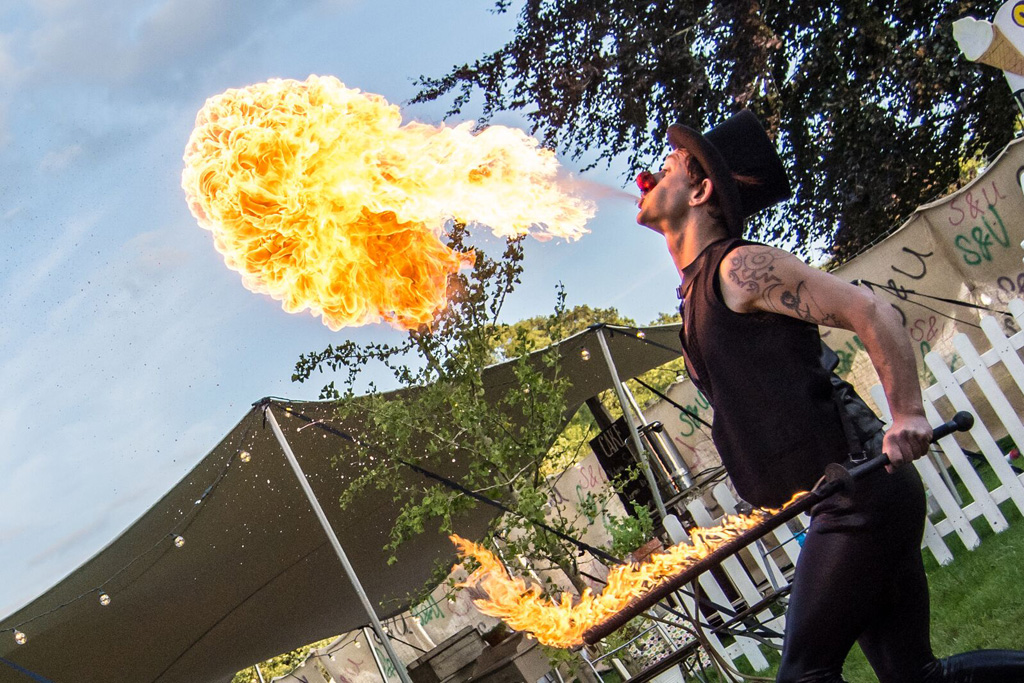 The natural amphitheatre in front of Lime Wood provided the perfect location — set up with hay bales for seating, for the most laid-back festival of the summer. Tickets sold out exactly a month before the event; and with only 3,500 available in total, the event was uncrowded, relaxed and about as intimate as it gets.
Headlined by Razorlight, who played at 7pm, Smoked & Uncut also featured Rae Morris and Isle of Wight DJ Rob Da Bank, Marsicans, Patawawa, Hush Moss and local singer-songwriter Ben Goddard.
Smoked & Uncut is as much about food as it is about music, and resident chef Angela Hartnett together with chef pals Neil Borthwick, Mitch Tonks and Mat Prowse hosted a three-course family-style feast on a beautifully laid-out table in The Field Kitchen with cured salmon, grilled squid and swordfish on the menu, followed by apricot and raspberry Eton Mess. And top chef Mark Hix treated another lucky few who'd managed to secure advance tickets a two-course classic Indian takeaway with his Ruby Murray House.
The What's On Music Festival Guide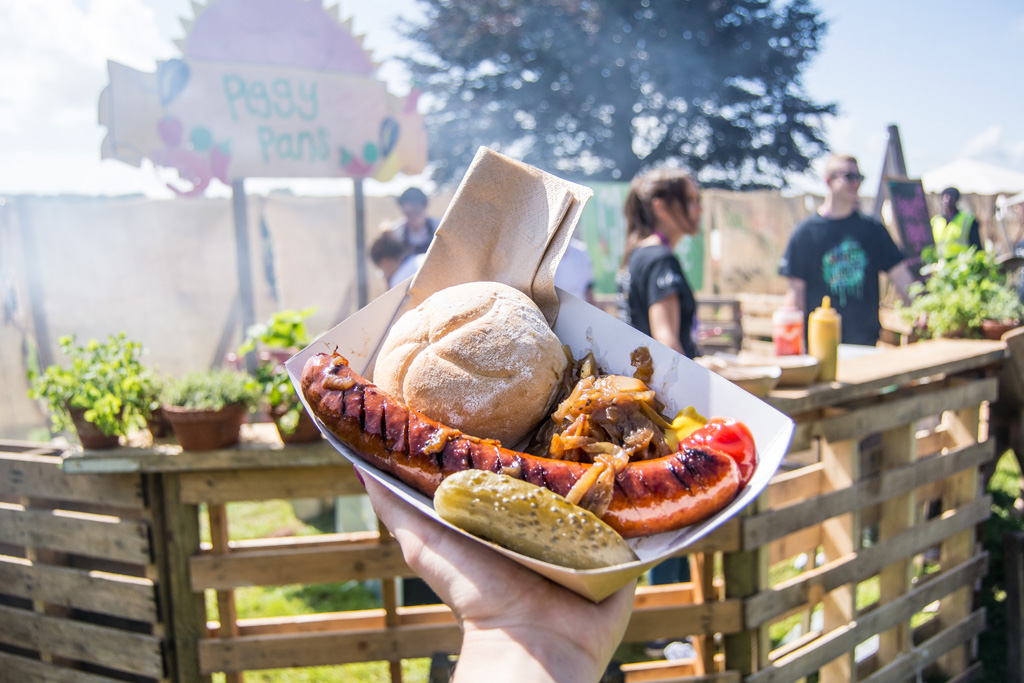 Other festi-food was available around the site from fresh pizzas to burgers — all for a reasonable £5 token. In line with its owners' eco-credentials, when checking into the festival guests were given a free token to claim their reusable cup, which could be used for their first drink. For each new drink you could return your cup for a new one or reuse your cup, purchasing one only if you lost yours. Cups were then collected at the end of the day, cleaned and ready to be reused at the next festival. The event stayed open later this year than ever before, with music from Lime Wood's resident DJ Harriet Rose, who is playing at all four Smoked & Uncut festivals this summer — The PIG, The PIG-near Bath, Lime Wood and The PIG-at Combe which will be taking place on the 28th July.
When it all got too much, festival goers could dip out for a massage or grab a bit of shopping, or just chill out on a picnic rug. There is no camping at Smoked & Uncut, but a small number of guests chose to "glamp" in bell tents, and hotel guests at Lime Wood had festival tickets included in their weekend room rate. For locals and visitors dropping by, day tickets were a very reasonable £39.50, and this very satisfied local will definitely be returning next year…
For more information on the remaining festivals, visit smokedanduncut.com
---