Your December issue of Country & Town House magazine is hitting newsstands next Wednesday, and this month it's the Christmas issue. With our best ever gift guide, a festive jewellery shoot and an interview with Vanessa Kirby and James Norton, there's plenty to help get you ready for Christmas inside.
Want to make sure you get your new issue before anyone else? Subscribe to Country & Town House here.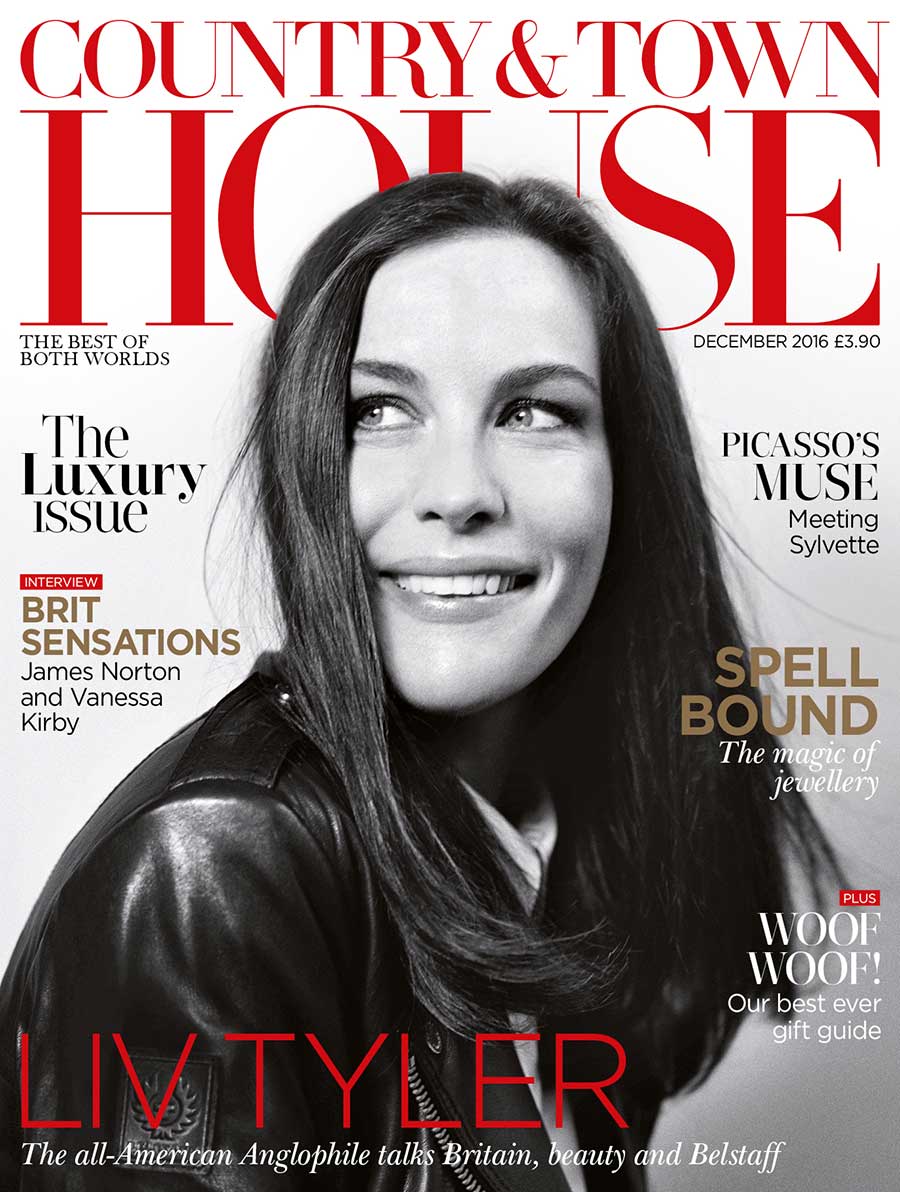 Inside this month's issue you will find:
'Posing for Picasso' where  Lydia Corbett aged 19, known then as Sylvette David, sat for over 60 pieces for Picasso in the summer of 1954. She reflects on what impact this was to have on her own future career as an artist.
Best Ever Christmas Gift Guide: A dog is not just for christmas and neither are the gifts… For your guide on what to buy the cockapoo, or St. Bernards in your life, look no further than our extensive dog inspired gift guide.
Become spellbound with our enchanting 'Hey Presto' jewellery shoot. With rabbits being pulled out of hats and Garrard one of a kind Tudor Rose necklaces, there are no illusions here, these jewels are magic.
Liv Tyler's second collection for British brand Belstaff hits the shops this January. Lucy Cleland finds out why this all-American girl has become the ultimate Anglophile. In 'Biker Girl' Tyler shares her beauty secrets, style tips and reveals her favourite way to spend a day in London. 
"I have to admit that the older I get I realise that the secret to looking good is not in a cream. It's laughter and a great orgasm." – Liv Tyler
In 'Acting Royalty' Lucy Cleland finds reasons to be proud to be British in James Norton and Vanessa Kirby. In the interview and shoot, featuring the best Christmas gifts from Smythson, the friends share their love of the British countryside and their favourite roles to date. 
READ MORE: Ultimate Christmas gift guide
READ MORE: 11 of the best advent calendars for grown-ups
---