Stick this bluebell treasure map in your back pocket and you can thank us come April.
In the later months of spring, all across the country, blooming bluebells will light up National Trust gardens and woodlands. Depending on the weather, the best time to see the bluebells in all their glory falls between April and May. Take note of these spots for a walk or picnic among these mystical flowers of the fairy-world.
A Sea of Bluebells in Store for Late Spring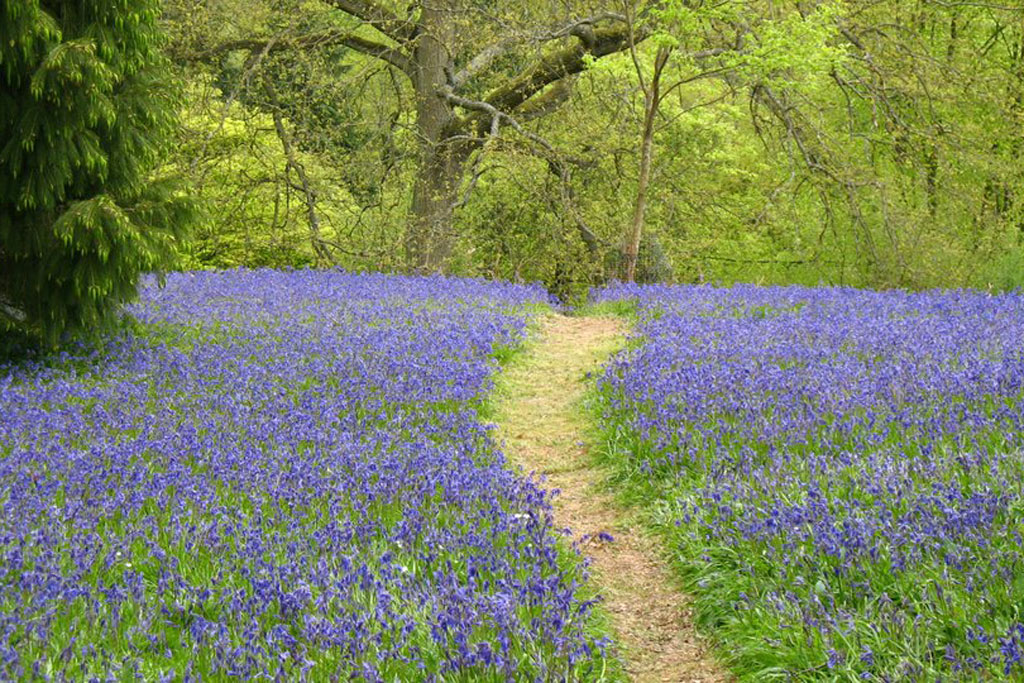 Blickling Estate, Norfolk
The winding paths through Bickling's Great Wood will weave you through swathes of hazy blues. Late April to early May is usually the best time to see these dainty flowers carpeting the woodland floor. For the Blue Festival, from 19 April – 19 May, the Bickling Estate house will be specially lit up in blue at night. Guided bluebell walks through the estate (26, 27 & 28 April at 10am) or an afternoon of music in the garden (26 May, from 3pm – 7pm) will allow you to further relish in the sea of blue. A pot or two of bluebells from the plant centre might be a necessary purchase. For more information about the festival, visit Bickling Estate.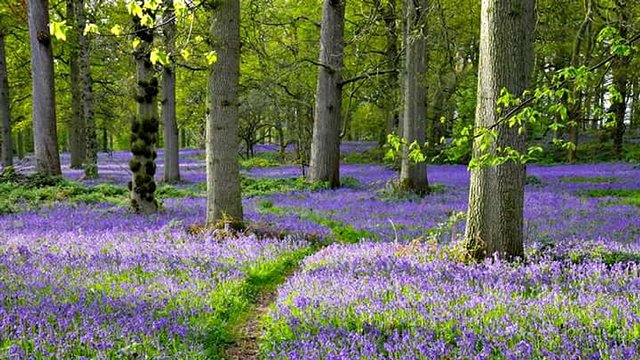 Brean Down, Somerset
You might expect to see bluebells sweeping through shady woodlands, but would you ever think to look for them beside the sea? In May, the north side of Brean Down is covered with bluebells blooming in the open air – right next to the Bristol Channel. Visit Brean Down National Trust for details.
Kew Gardens' First Thai-Inspired Orchids Festival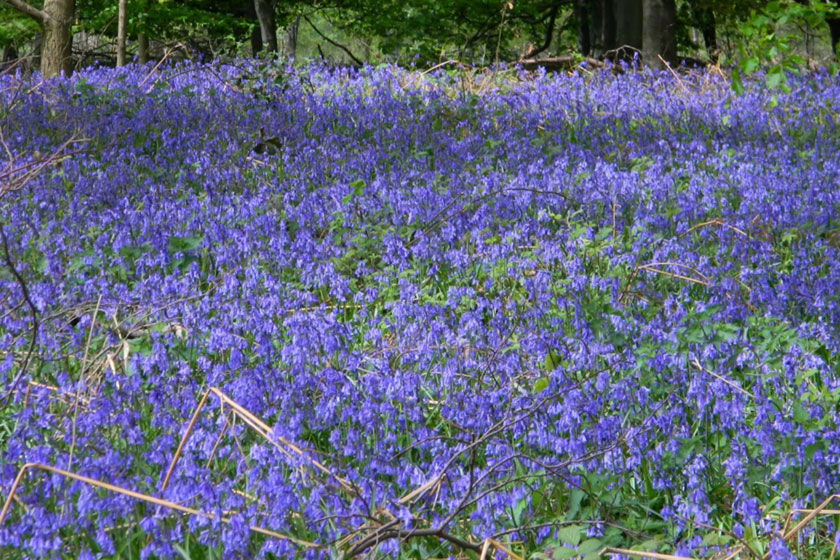 Hardy's Cottage, Dorset
Just behind Hardy's cottage lies Thorncombe Woods: a magical pocket of mixed woodland famed for inspiring the work of the famous author and poet. Lying on the southern tip of the woods, the hazel coppice is known by locals to be the best spot to see early bluebells bursting into bloom. Visit Hardy's Cottage to plot your adventure in the footprints of Thomas Hardy.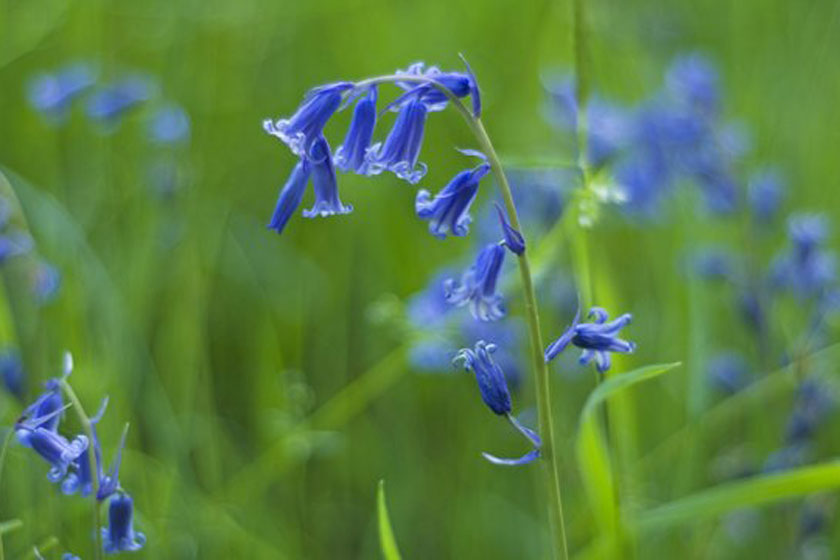 Mariners Hill
Starting from the Chartwell entrance, follow the newly-waymarked trail up a hill where you will find some fantastic views over Chartwell and the Weald of Kent. Bluebells cover the woodland floor entirely on this mostly undiscovered walk. Head back to Chartwell for a cup of tea and slice of cake in the café. Visit Mariners Hill Loop Walk for details.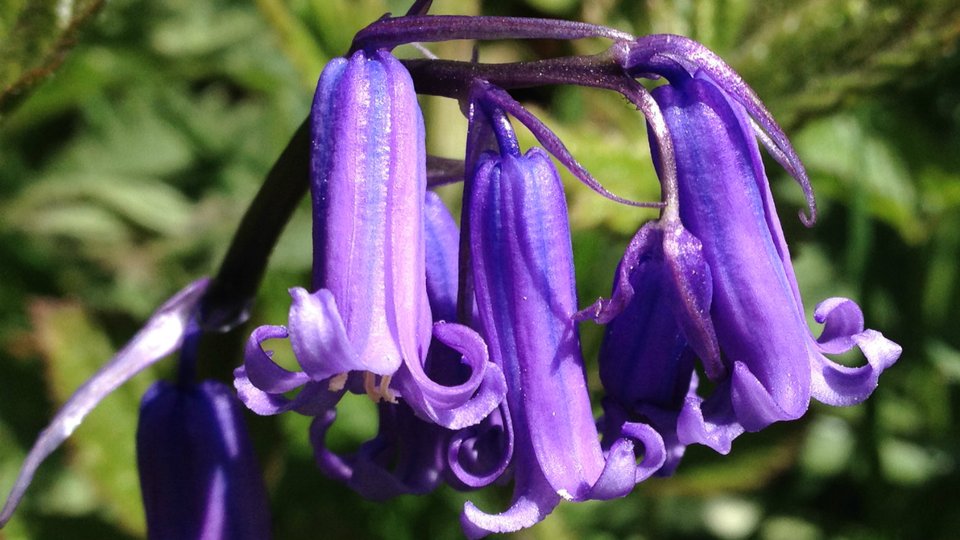 Clumber Park, Nottinghamshire
The aptly named 'Bluebell Wood' at Clumber Park is as advertised; A carpet of intense blue under the opening tree canopy is a spectacle of nature. The traditional early flowering of bluebells makes the most of the sunlight that reaches the woodland floor before the woodland trees cast their shade. Millions of bulbs grow closely together in one wood, a hazy blue slice of forest. Visit Clumber Park for details.
The list of bluebell destinations goes on….Find Bluebell Woods near you.
For more to do in the countryside this month, crack open our Country Culture Diary.
---