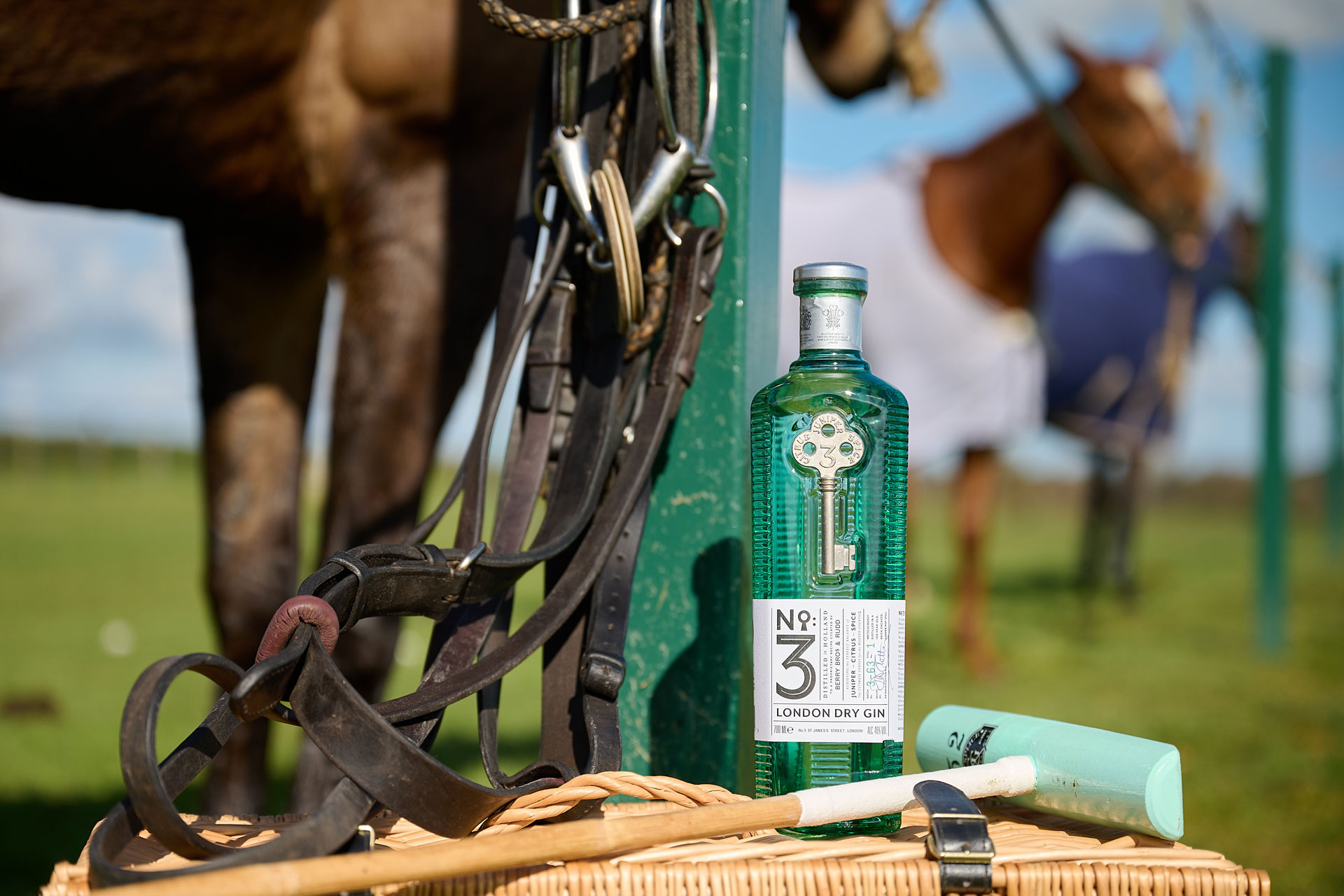 The Cowdray Gold Cup 2022 — Here's the C&TH Guide
---
Expect pageantry, pace, and of course, perfect No.3 Gin
The Cowdray Park Polo is fêted as the home of British Polo; globally touted as the 'it' place where the best players and ponies in the game gather and play to a rapturous audience that number in the tens of thousands.
The Cowdray Gold Cup this year is set to be it's most glowing yet: following a flurry of fixtures and fanfare from Saturday 18th June until Sunday 17th July 2022. Expect pageantry, pace, and of course, perfect No.3 Gin. Here's the low down on everything you need to know. 
The Cowdray Gold Cup 2022: The History, The Dates, The Details
The History of Polo, Cowdray & No.3 Gin
First of all, where does polo actually come from? Originally a training game for cavalry units of the King's guard in Persia from the 6th Century BC to the 1st Century AD, the sport blossomed and became widely regarded as the 'Game of Kings', which ushered the sport to international acclaim.
The Cowdray Cup's history is equally as intriguing and illustrious. Polo has been played at Cowdray for well over a century, so much so it's widely recognised as the undisputed home of British polo, with the likes of a dashing young Prince Philip snapped playing on Cowdray's pitches in its early years.
It makes is unsurprising then that the choice of sponsor for 2022 is of similar historic stature: No.3 Gin. With not one but two Royal Warrants under their belt, their special juniper juice was brewed from the wine merchants Berry Bros. & Rudd, calling it No.3 following their premise on No. 3 St James's Street in London from which its has traded since 1698.
Cowdray Gold Cup 2022: What's On
The Cowdray Gold Cup 2022 starts on Saturday 18th June, and follows a string of fixtures and fancy evenings (our curiosity is particularly piqued by No.3 Gin & Jazz Evening), which culminates with the Gold Cup Final, on Sunday 17th July.
Key Events 2022
June
Gold Cup Party

— Saturday 18th June

Gold Cup Opening Day

—Tuesday 21st June

Midhurst Town Cup

— Saturday 26th June

Gold Quarter Cup Finals

— Saturday 9th & Sunday 10th June
July
Gold Cup Semi Finals

— Wednesday 13th July (enclosure opens at 11am, first match 12 noon)

No.3 Gin & Jazz Evening

—Friday 15th July

Ibiza Night

— Saturday 16th July

Gold Cup Final

— Sunday 17th July (enclosure opens 11:30am, first match at 3pm)
Check out Cowdray Polo's website, here, for all the extra details. 
It goes without saying that Cowdray Park, one the best playing fields in Europe, is encircled in an area of outstanding natural beauty of Viscount Cowdray's 16,000-acre estate in West Sussex. And as you sip on an ice clinking, blood orange sliced and rosemary sprigged No.3 Gin in the sun, expect in your vista the craggy Cowdray ruins, one of England's most important early Tudor houses, as your backdrop.
If you're a newcomer to the game, fear not, we'd especially recommend attending the 40 plus high octane matches during the three week tournament which starts Tuesday 21st June and culminates on the final Sunday 17th July 2022 to decide the winners of the coveted Cowdray Gold Cup.
Food & Drink at the Cowdray Gold Cup
Cowdray Picnics can be pre-ordered from the Cowdray Farm Shop & Café, have a gander here to see what's on offer. Plus there the grounds are awash with artisan food outlets, a retail village, well stocked bars, including the Nyetimber routemaster bus.
Luckily, Cowdray is extremely, and exclusively well stocked with No.3 Gin, where you're invited to experience 'Gin Perfection' (more to follow on this), so going without a G&T in hand will be the least of your worries. Bottoms up.
Win Tickets to British Open Polo Championships Semi Finals for the Cowdray Gold Cup 
SEE MORE