Here's your cultural guide to the month of April, including Sadler Wells, the Museum of Brands, and Format Festival.
1 April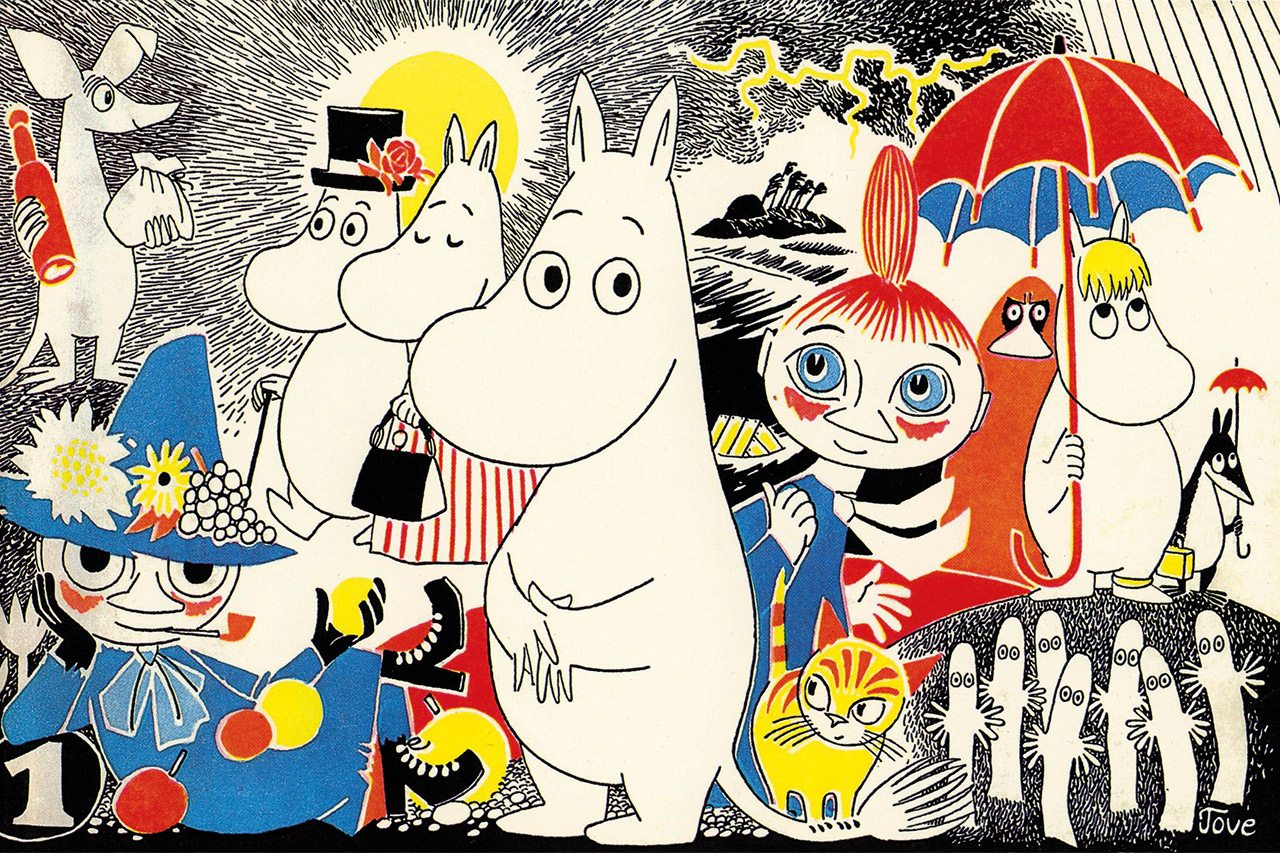 Struggling to get the kids outdoors? They'll soon have their boots on when they hear that the Moomins have come to Kew Gardens. Written by Finnish writer Tove Jansson in the 1950s, the characters' respect for nature reflects the Scandinavian attitude to outdoor learning. Follow the trail to the Moomin Camp, visit Hemulen's Herbarium and spy the moomintrolls hiding between the trees. 1–17 April.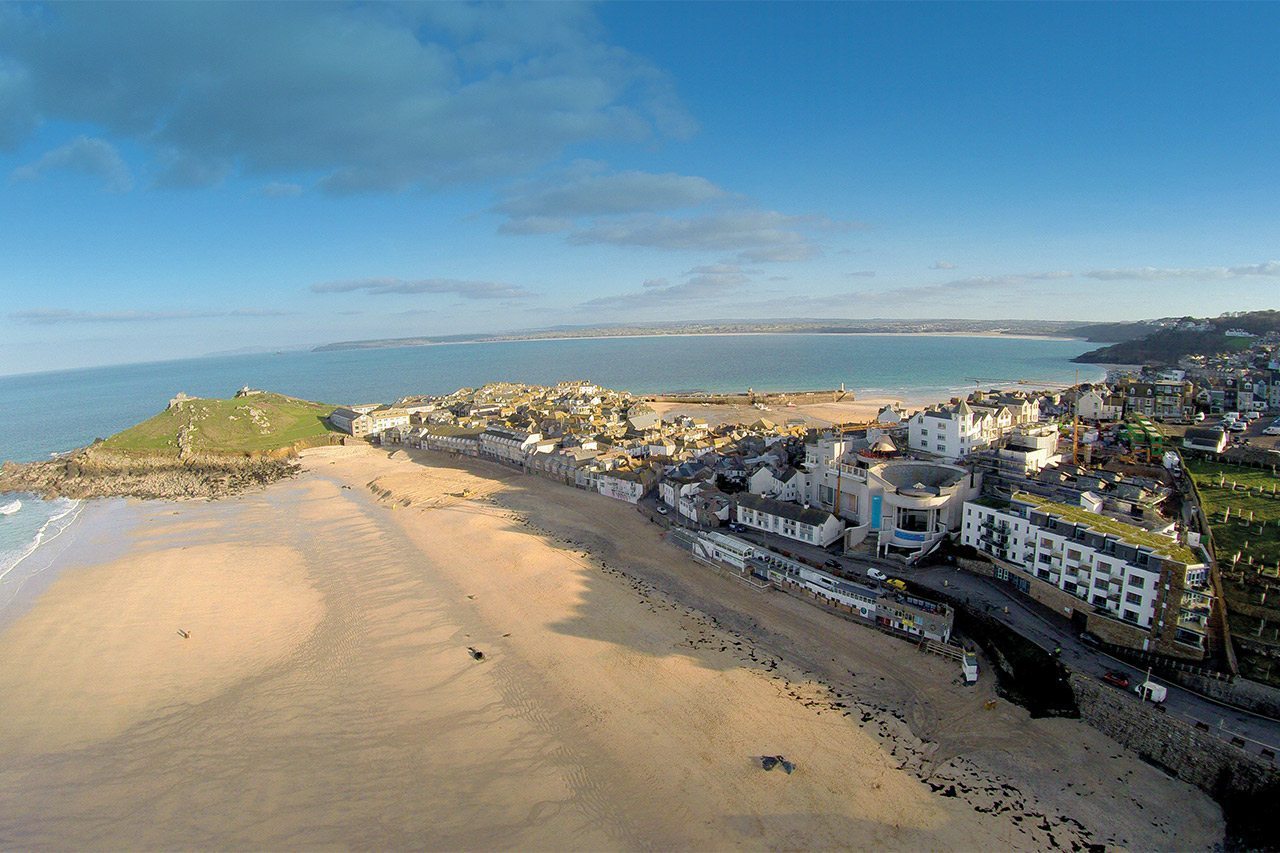 Tate St Ives finally re-opens this spring. The larger exhibition space means that, for the first time, there is room for both a permanent display as well as a roster of exhibitions. While the existing building looks much the same, retaining Patrick Heron's stained glass window, the best spot is the new roof garden. The summer season opens here with an exhibition of Jessica Warboys, a young British artist who explores memory through film, sculpture, performance and large-scale paintings, plus a showcase of studio pottery since 1910. Open from 31 March. 
2 April
Looking for a fun family activity to kick off April? The Ascot Spring Family Race Day is sure to be a blast. Don't miss the annual Lamb National featuring six Herdwick sheep, infamous 'Red Ram', 'Mint Sauce' and friends will take to the Queen Anne Lawns for a race over mini fences in between racing. There will also be a working dog demonstration, a bygone country skills demo, willow bank making, a visit from Peter Rabbit and The Gruffalo, an animal petting farm and falconry and duck displays. 
Tickets start from £30 for the King Edward VII Enclosure and £24 for the Queen Anne Enclosure if booked in advance. Fine Dining starts from £99 per person + VAT for a Sunday Carvery in our award-winning restaurant, On5. Free entry for children under 18 with a full paying adult. For further information and to book visit www.ascot.co.uk/Spring-Raceday or call 0844 346 300.
3 April
This year, the Derby-based Format Festival embarks on the theme of 'habitat', featuring countries as disparate as Switzerland and Afghanistan. Among them, John MacLean's Hometowns – also a book – revisits towns where his artistic heroes grew up. MacLean travelled to Takashi Homma's Toyko, Bridget Riley's Padstow, Kandinsky's Moscow and Rauschenberg's Texas in an attempt to see how the artists were influenced by their early life, and has shot photos incorporating their work. Mesmerising. Until 23 April.
4 April
The Spring Decorative Antiques & Textiles Fair lashes back at open-plan living to focus on what was traditionally called the morning room. A space that brings the outdoors inside, where grown-ups can retreat to, away from the hustle and bustle of family life. It's meant to be a safe place, where you can display decorative ceramics, glass and urns for year-round herbs, so kit it out with the help of 150 exhibitors, spanning antiques to 20th-century design. 4–9 April.
5 April
There's a new young generation of collectors out there, something that Christie's has cottoned onto with an auction geared to their tastes and lifestyles. Working with The New Craftsmen and Southern Guild, the auction house presents a selection of works by contemporary artists, designers and craftsmen, with an emphasis on showcasing emerging talent. This is the show to watch to tap into what's hot. 5 April. 
7 April
After the devastation of WWII, Japan's cities were completely transformed from their previous incarnations. The Japanese House: Architecture and Life After 1945 at The Barbican demonstrates how art, urban landscape and family structure were all radically revised into ingenious minimal spaces. Delicate wooden buildings, cave-like dwellings and imaginative structures with a futuristic feel make up the 50 settings. Prepare for a welcome wave of Japanese aesthetic. Until 25 June. 
11 April
Imagine Moscow at the Design Museum consider the Russia that was imagined but never built. Spectacular designs and artwork by architects of the '20s and '30s displayed in propaganda and publications of the period create the atmosphere of fevered utopian idealism that made the Russian Revolution the creative force felt across the globe. At the time it attracted passionate idealists from every country, including our own, and remains hypnotic. Until 4 June. 
15 April
Art and fashion unite as designer Jonathan Anderson curates Disobedient Bodies for The Hepworth Wakefield gallery. Renowned for his couture work and eclectic range of giant knitted garments, his work shows alongside his own personal sculpture collection, which includes the work of Jean Arp, Louise Bourgeois, Lynn Chadwick, Barbara Hepworth, Sarah Lucas, Henry Moore, Magali Reus and Dorothea Tanning as they confront the world of fashion. An intriguing show. Until 18 June. 
18 April
Textile designer Joyce Petschek has dedicated much time to Bargello, a traditional needlework technique. A new exhibition at the American Museum in Britain, near Bath, flaunts her multidimensional pieces. Until 29 Oct.
19 April
On a daily basis images of women sell everything, from soap powder to sofas, and every newspaper editor knows that a woman on the cover shifts copies like nothing else. The Museum of Brands in Ladbroke Grove takes on the world of consumer culture and questions its use of woman's image throughout the years in its Women in Advertising exhibition. The museum is ideally places to harness its vast archive to explore what makes advertising gravitate to the female form as its first failsafe stop to sell just about anything. Until 25 June. 
21 April
Tony Cragg is a titan figure in the world of sculpture. His Minster, a vast imposing figure from 1988, greets visitors to the spectacular moorside majesty of the Yorkshire Sculpture Park, while in the underground gallery hides a new piece in white stone, Accurate Figure (2011). Master of materials, Cragg's work is both monumental and subtly part of evolution, a graded taxonomy of stone and bone carefully graded into timeless artistry – and certainly worth seeing. Until 3 Sept. 
23 April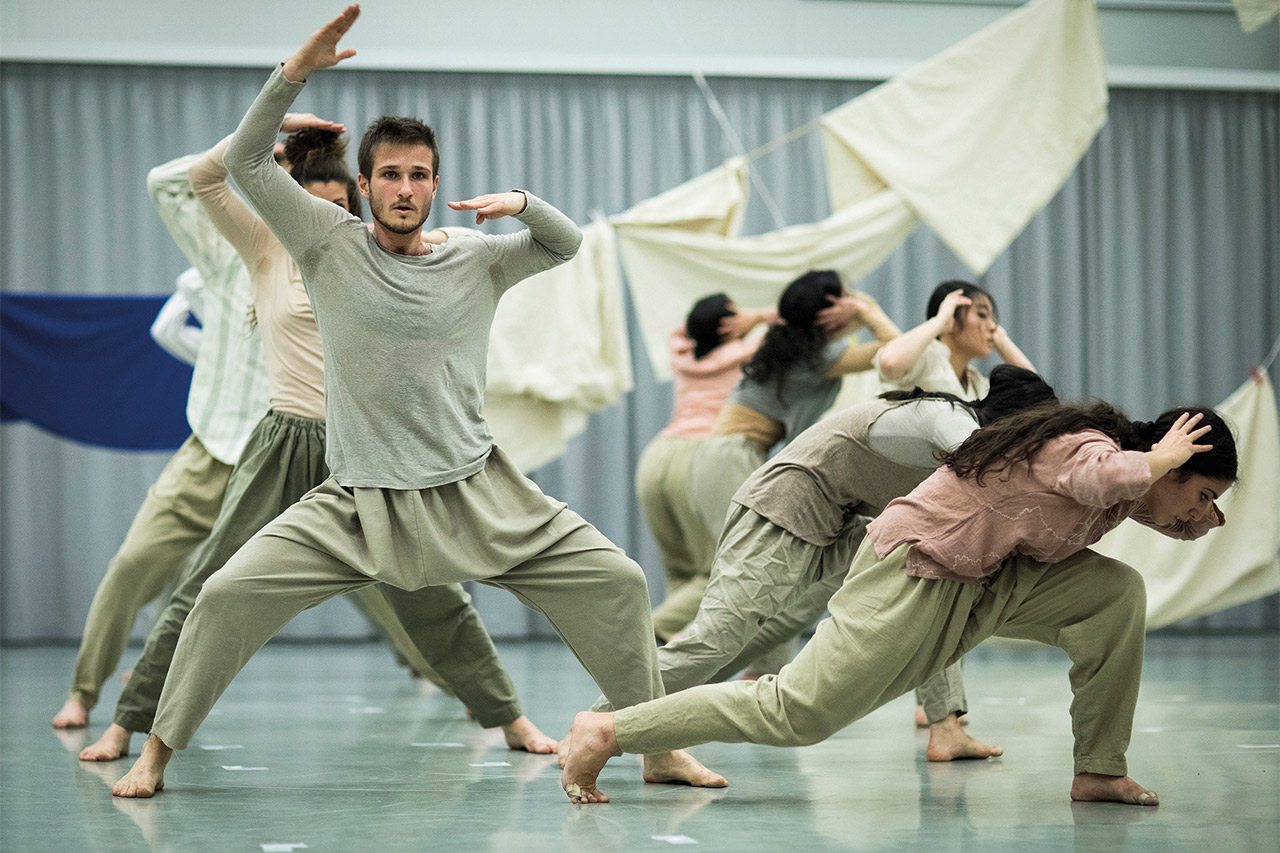 If you make it to just one show this month, make it David Cazalet's Requiem for Aleppo at Sadler's Wells. The composer responds to the humanitarian crisis in Aleppo, interweaving the stories of people from the city with choreography featuring 12 world-class dancers. The premiere will be live streamed by Techfugees, a social enterprise that coordinates the international tech community to respond to the needs of refugees, plus tickets sales all go directly to the Syria Relief Charity. 23 April. 
24 April
An exciting new exhibition from British light-artist Chris Levine comes to The Fine Art Society on 24 April. 'Who are wE_+' unveils a host of exciting new works by Levine, the artist whose sensational 3D portrait of Her Majesty Queen Elizabeth II was dubbed 'one of the most iconic images of the 21st century'. Sitters for the new series include Naomi Campbell, Sir Ranulph Fiennes, Paul Smith and Giorgio Armani; Levine employs new media for their portraits to create pioneering images and unveil new sides to these important figures, the aim being to unlock their physical and spiritual light. Until 19 May
26 April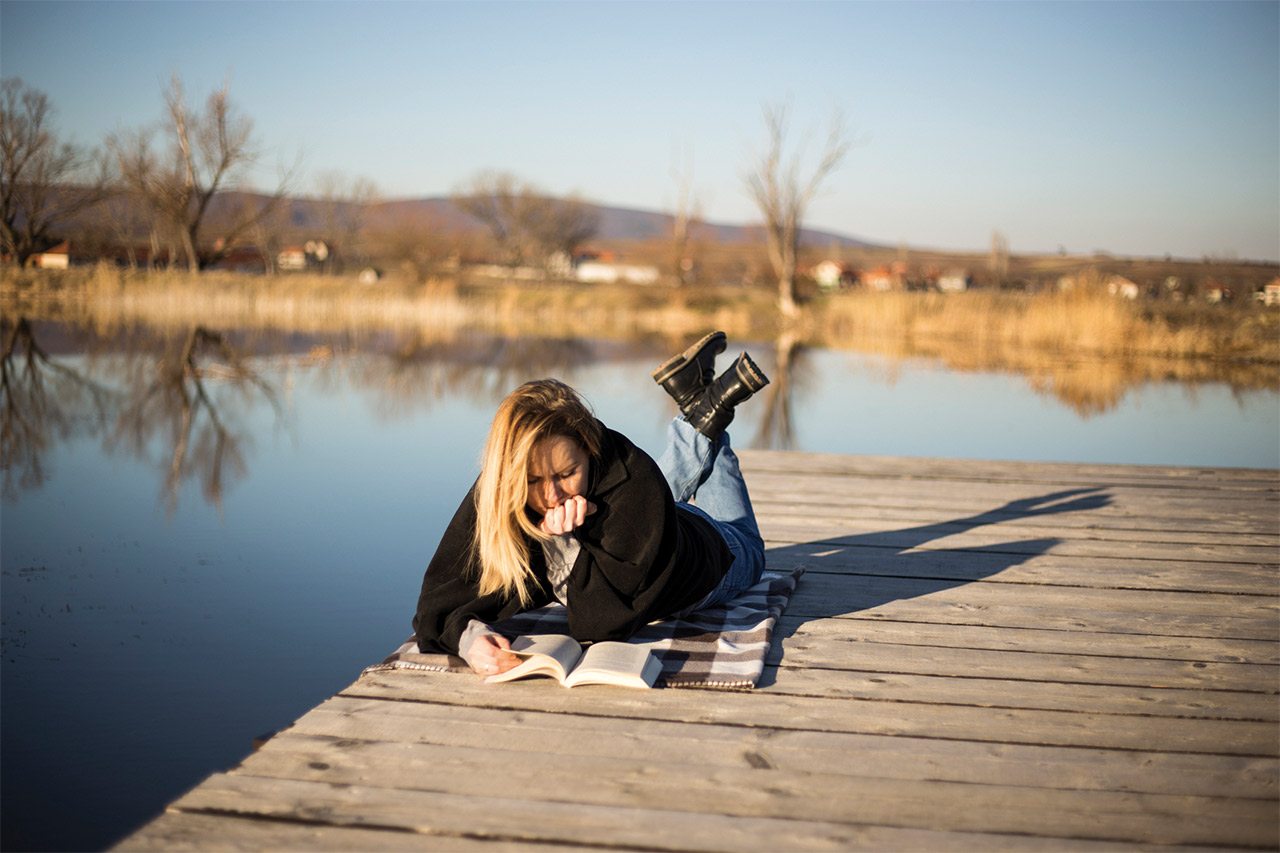 With so many landmark occasions this year, from the 200th anniversary of Jane Austen's death to the 75th anniversary of Enid Blyton's Famous Five, branch out from the usual big literary festivals this year for a less well-known event, like Books by the Beach in Yorkshire. 26 April to 1 May.
27 April
If there's a blank space on your wall, get thee to Chelsea Old Town Hall where you'll find world-class contemporary art from 35 well-respected galleries, from as little as £500, plus a selling exhibition celebrating the King's Road's musical heritage. 27–30 April. 
28 April
While you might have heard of West Dean in West Sussex for its restored gardens, those keen to add another string to their bow should look up its on-site college, where you can study either professional or short creative courses, from modelling ceramic animals to making silk flowers. This month's highlight is a charcoal landscape class taught by Kate Boucher, winner of the Valerie Power Prize for Visual Arts for her expressively dark style. 28–30 April.
Thought jellied eels were an East London delicacy? Smoked and jellied eels were once a staple food in the Fens, a fact that is remembered by the citizens of Ely once a year at the annual Eel Day, complete with Samba Band-driven parade, town crier competition and (toy) eel throwing event – the world record is currently 17m. 28 April to 1 May. 
29 April
Addicted to Grand Designs? Join Kevin and co at ExCel London to learn everything you need to know before building your own home. Boost your green credentials at an exhibition of the most pioneering eco-friendly products. 29 April to 7 May. 
28 April
Make sure to take your little bookworms to The May Festival in Shrewsbury – now in it's 18th year, the event has been hosted annually since 1999 to inspire and encourage young readers. From talks that celebrate Harry Potter, to 'Gromit' model making workshops, there's plenty on that will get their imaginations ticking. But you'll probably need to get your hands on some more bedtime stories…28 April to 1 May. 
30 April
Back for 2017 is Chiddingstone Literary Festival. With the eponymous grand castle acting as the event's backdrop, visitors can expect to see an impressive selection of authors discussing a wide range of topics. To name a few, biographer Anthony Seldon will be presenting his new book which documents the making of the British landscape, Terry Waite will look back on his time spent as a hostage in Beirut, and author of All Out War Tim Shipman will be talking about the impacts of Brexit and Trump. As if that wasn't enough food for thought, there will also be a host of snacks on-site in vintage vans and the castle's own tea rooms. 30 April to 2 May. 
---